The Solar Eclipse ranks among my top experiences in life. I know, I know…it sounds hyperbolic, but I promise you, it is anything BUT that. It was a full sensory experience – the world around me quieted…birds and crickets were silent. The temperature dropped markedly. We watched darkness descend in mere minutes. The people near me held their collective breath until THAT.VERY.MOMENT. And the crowd, in unison – shouted their excitement and whispered their awe. I'm one of the many who felt an uncontrollable urge to cry from the rarity and beauty that is the world we inhabit. (I'll have a full recap shortly!)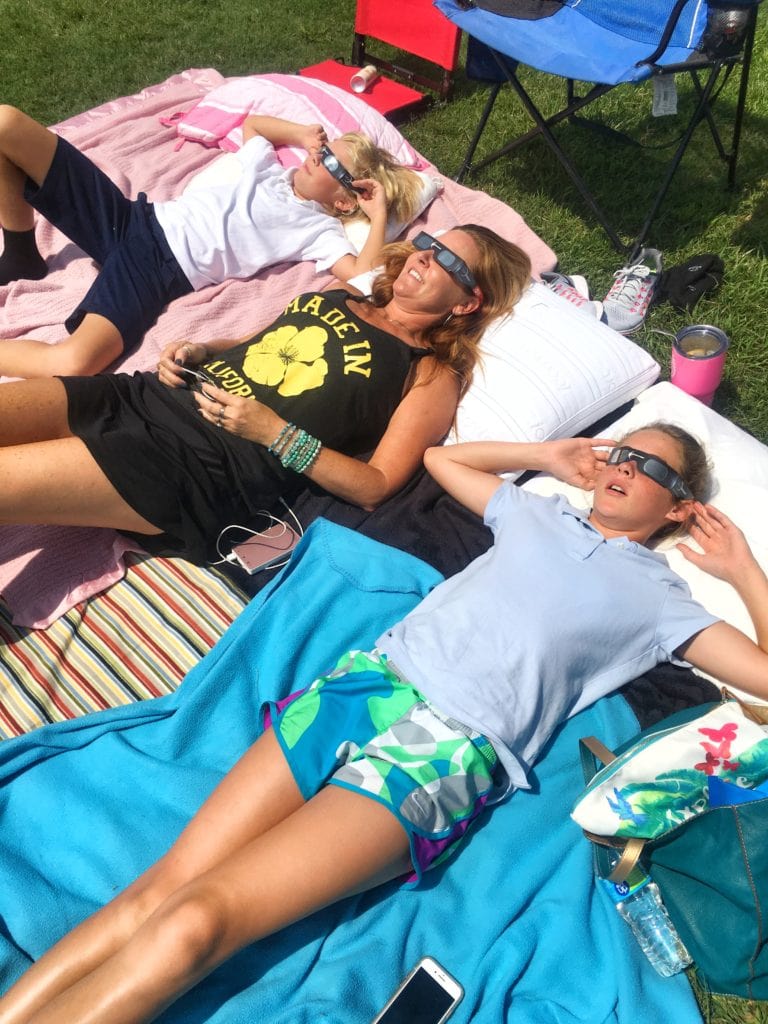 I've always been fascinated by the moon and stars, but can't claim a badge as a certified Science girl. However, it was magic to experience this with my small people, listen to everything they had been learning about this moment and know that their interest in space has just been sparked by being in the moment.
In that spirit, I wanted to share a few games and learning resources that can keep your kiddos excited.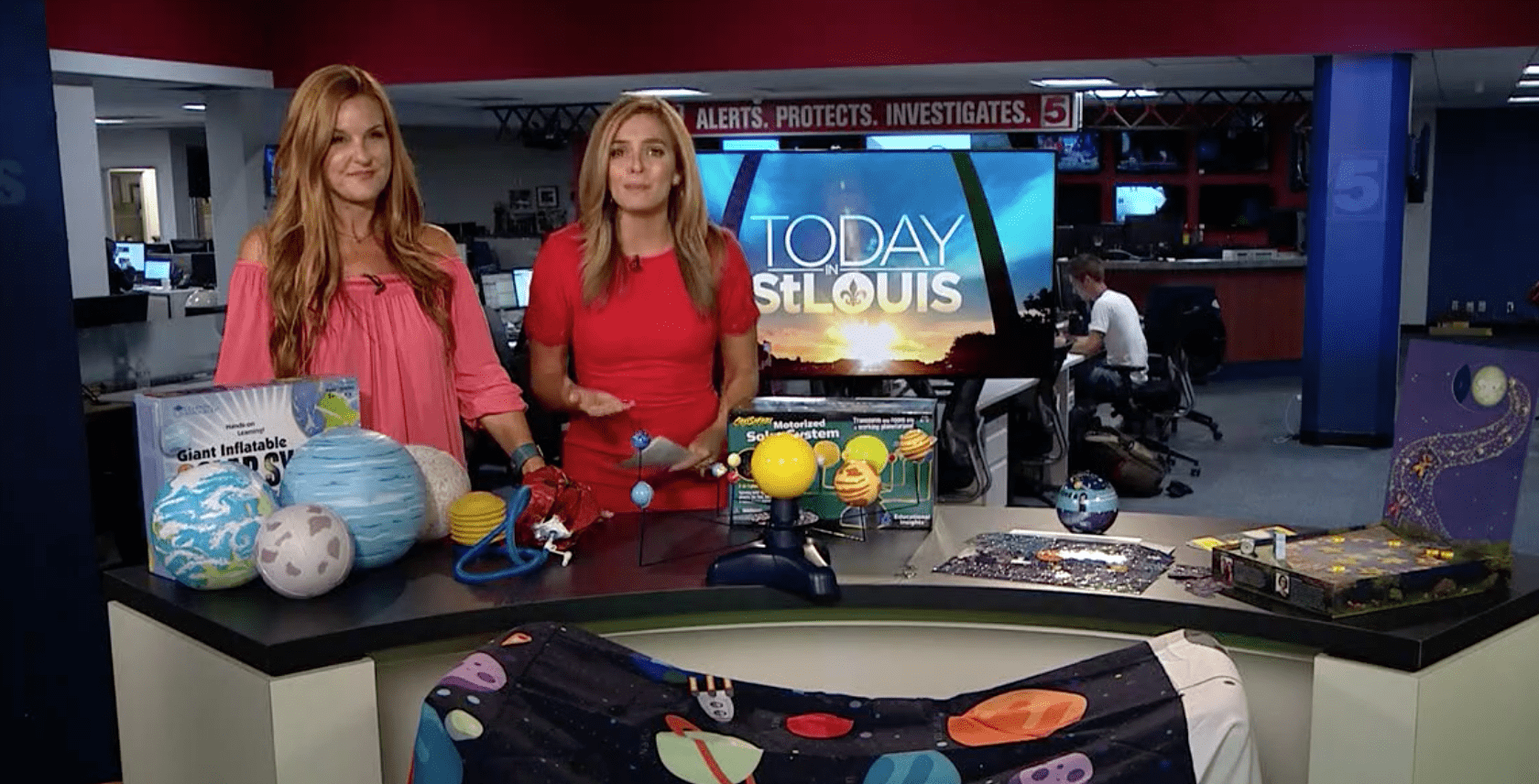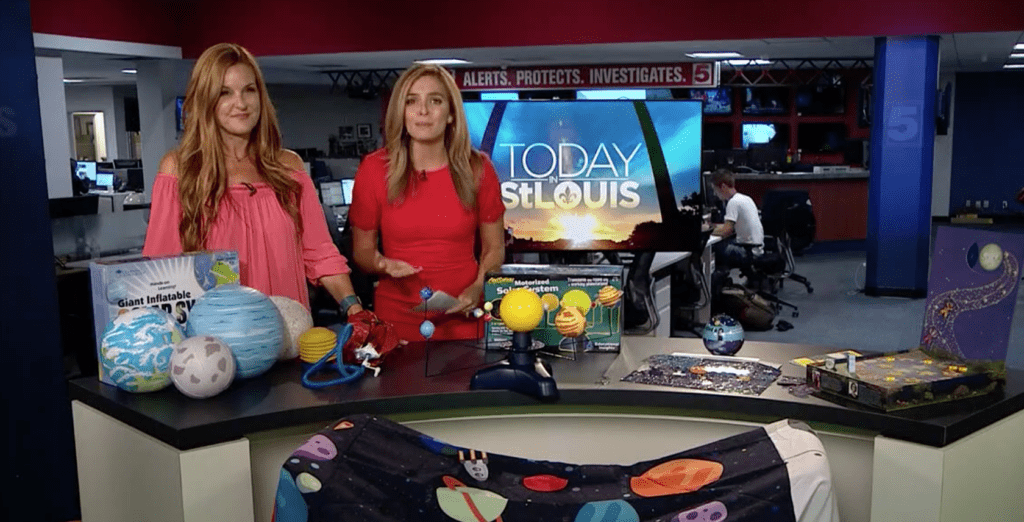 I spent some time with my friends at KSDK-TV this morning showing them off. You can watch the video below and find information and links to these goodies.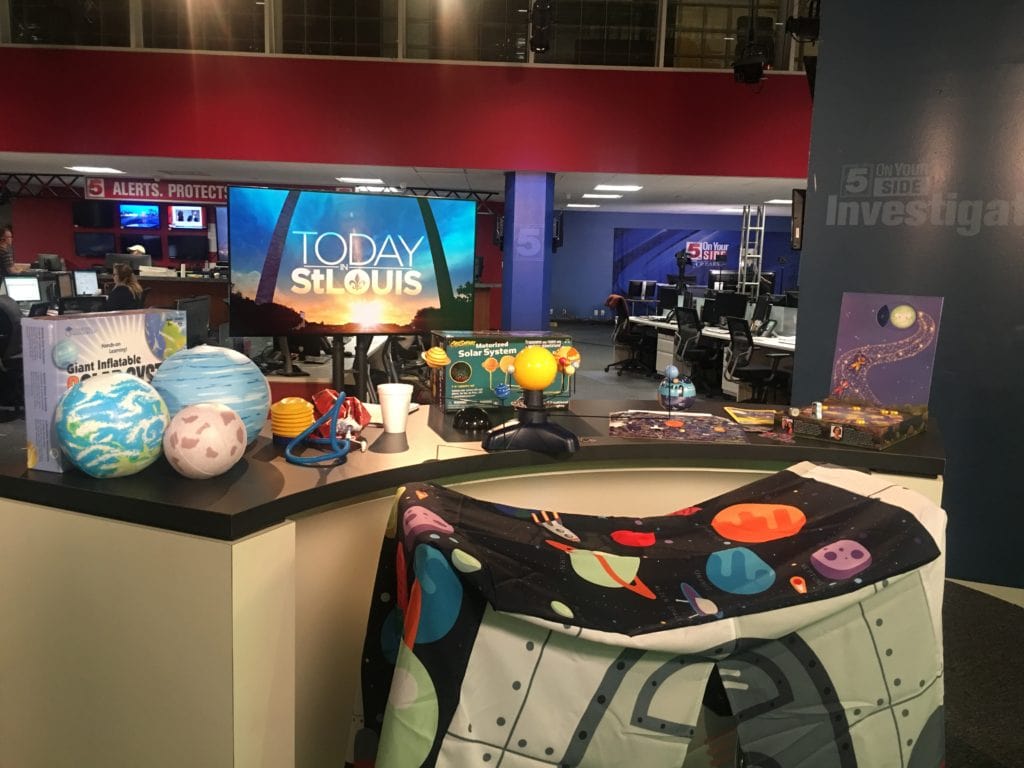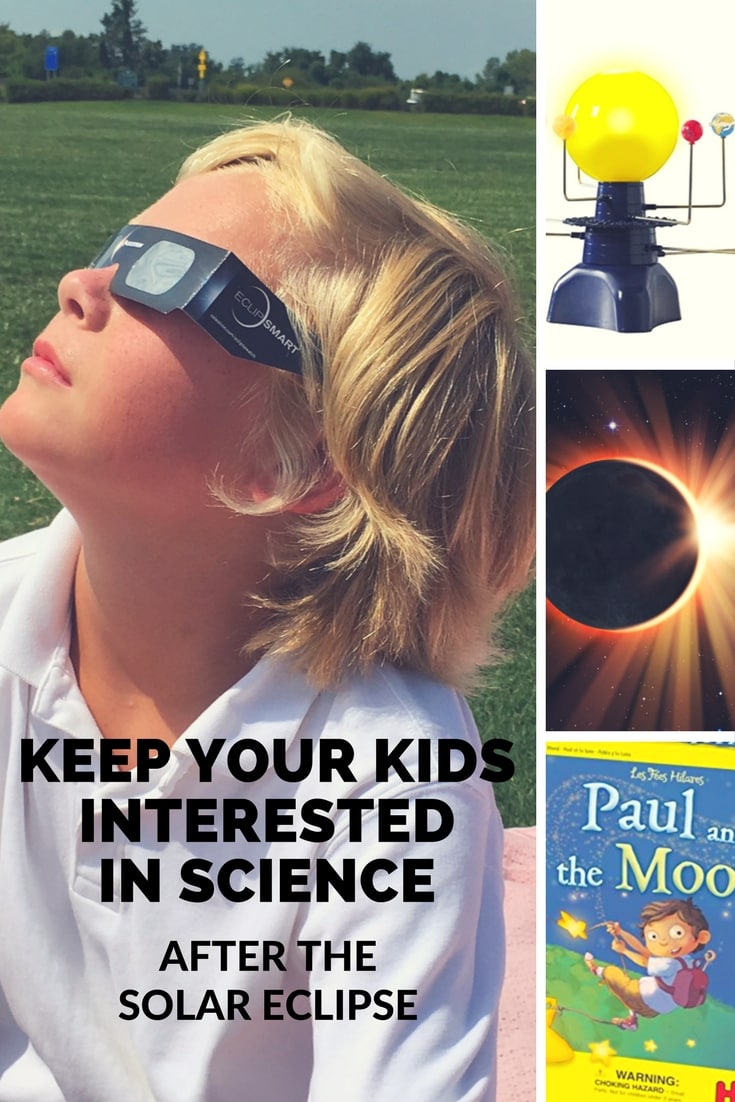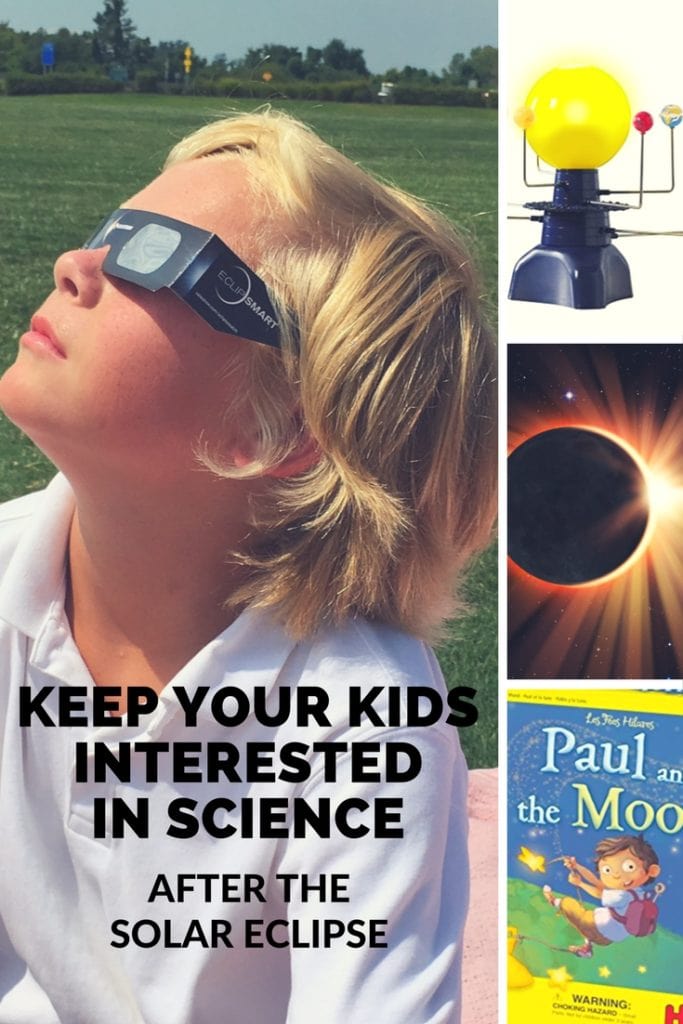 5 Ways to Keep Your Kids Interested in Science AFTER the Solar Eclipse
What a great way to keep the conversation going. This set features nine planets (including Pluto), as well as the sun and the moon. Each easily inflates to a different size with a hand (or foot) pump. Additionally, each planet has hooks so you can decorate a child's room or STEM area at your school.
This is a favorite of mine – not only for its ability to teach the rotation of eight planets around the sun, (Nepture is the furthest away!) but also for its 'light-up' features. You have the option to switch the yellow sun globe for a black top that will showcase the constellations on a dark ceiling.
I can testify that you will learn a ton about the Solar System by taking the time to put this puzzle together. Not only does it share basic facts (the size of the planets), but it also highlights at least one cool fact you might not know. Did you know Earth is 70% water? Or that Mars experiences seasons as we do?
Ideal for the younger set, this is a combination of a game and a bedtime story. Little Paul considers the Moon to be his best friend. Each night, as he is put to bed, he talks to the moon about his day. One day, Paul learns the Moon has lost something important. By playing the game, your little ones can use 'Sparkle Sprites' to help Paul make the Moon happy again. As the game can be completed in less than 10 minutes – and can be played by 1-6 players, it is perfect for kids three and up.
Who doesn't love a fort? As a kid, any space like this was my favorite. This tent fits perfectly over a card table or a few chairs to create a secret, space-loving, learning place. And the back of the tent can be used as a puppet backdrop.
Do you have a favorite?
Happy Post-Solar Eclipse!
Disclosure: I was excited to partner with Brilliant PR to share these goodies with you. Some links may include affiliates.