I wish I could tell you I have a green thumb.
And by wish, I mean madly. How is it possible to be as POOR as I am at keeping the green plants (and flowers) beautiful, alive and growing? But, I am.
I have killed the impossible-to-kill and the most delicate: orchids. I'm researching and doing my best to provide the habitat that will allow them to survive.
This includes this gorgeous collection of plant-stands….(maybe I can figure it out once I have DIY'd?) Because you KNOW if I aim for succulents, it is *almost* impossible to fail. (I'm looking at you #1 and #3!)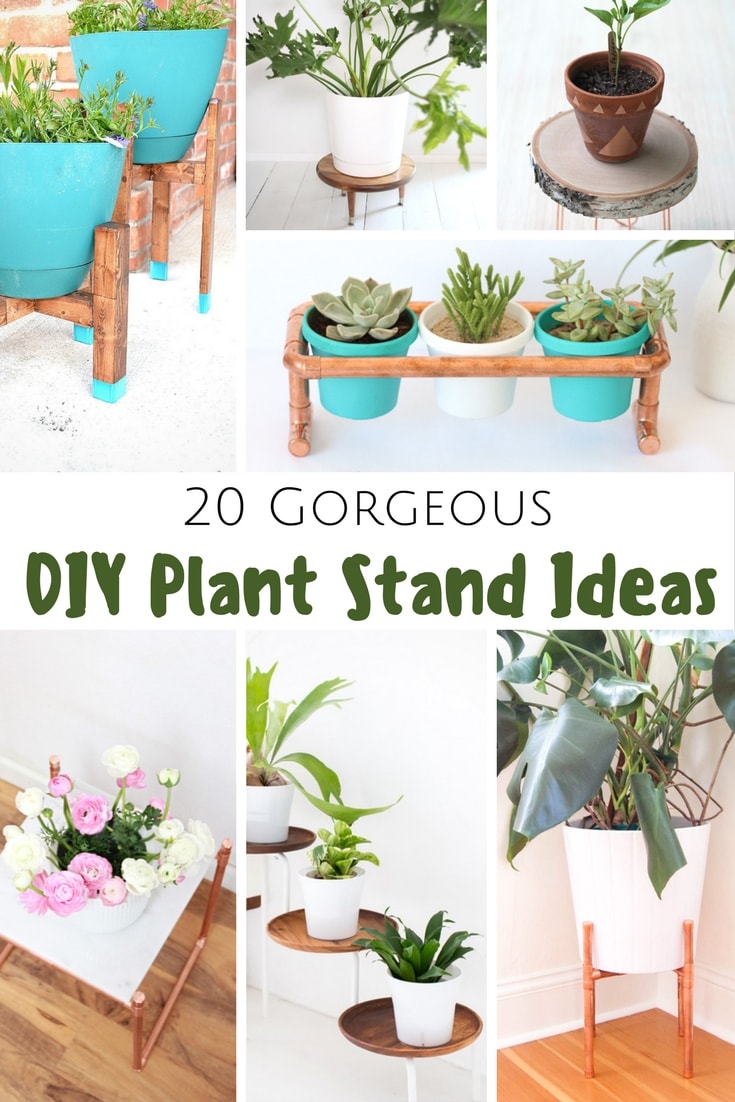 Gorgeous DIY Plant Stand Ideas
If you are ANY good at having a green thumb, I am 100% open to your advice. What to you do to keep plants flourishing in your home? And do you have a favorite plant stand of the ones I shared? You know I always love to hear your thoughts.