Planning a road trip this summer? Check out these 10 road trip hacks before packing. I have some great tips that will help keep everything neat and ensure everyone has a blast on the road!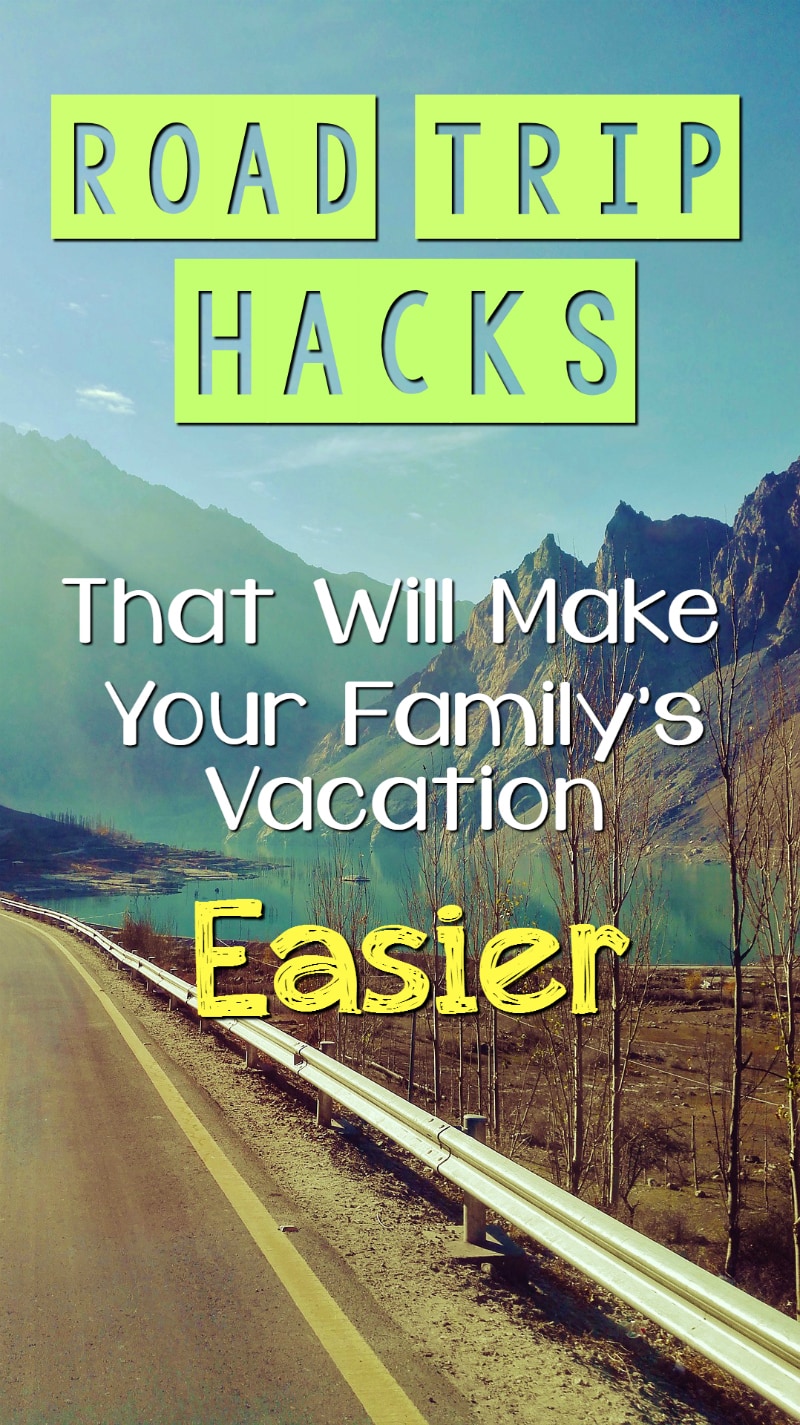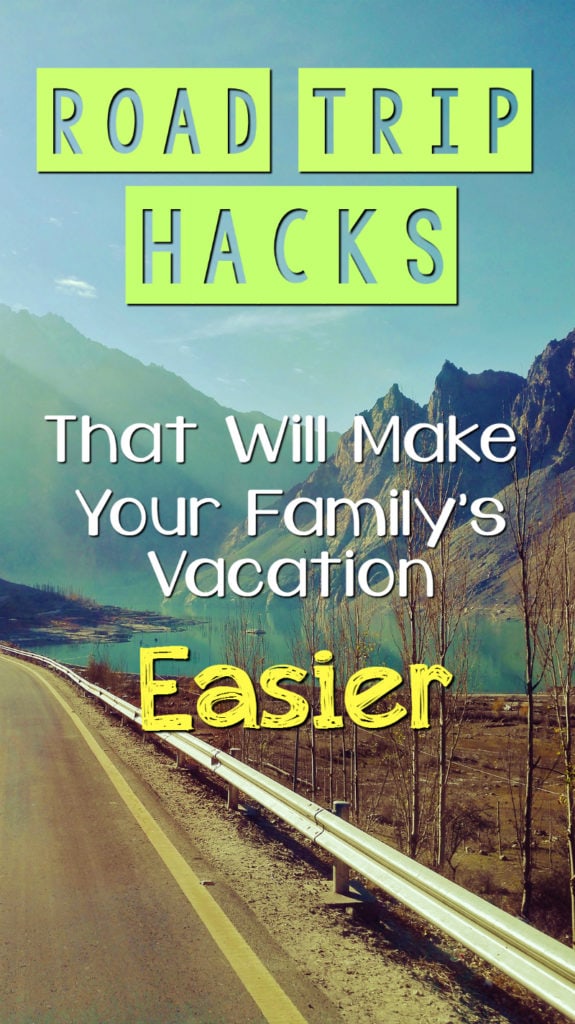 10 Road Trip Hacks That Will Make Your Family Vacation Easier
Screenshot directions in case of no WIFI 
Apps such as Google Maps are awesome for road trips. But – what happens when you can't connect to the internet? There goes your map and directions. Before leaving for your next destination, take a screenshot of the directions. That way, even if you have no wifi to use, you won't get lost because you still have a copy of the directions on hand.
Sheets on your seats will save time on clean up 
Have kids or pets in the back seat? This simple road trip hack will save you from having to fine detail the backseat once your trip is over. Take a sheet and put it over the back seat – cover it entirely. Put your car seats right on top of it. That way, if kids are snacking, the mess will be caught by the sheet (which you can simply shake out when you are done.)
A covered garbage can is a must 
At the dollar store, pick up a  plastic reusable/resealable cereal container. It is perfect to double as a garbage can inside your vehicle. You can line it with plastic shopping bags and it has a lid. The lid helps to avoid messes and spills that could happen.
Another use for shoe organizers
For long road trips, having enough nearby that can occupy the kiddos can be a challenge. Not anymore! Plastic and/or canvas shoe organizers will hang from the back of the front seats. Fill the pockets with books, toy cars, stuffed animals, and other fun activities that will keep them entertained.
Cookie sheets are perfect for activities
Another helpful hack for keeping the kids happy is by making a cookie sheet activity tray for them. It's so simple. The cookie sheet will rest across their lap. Using magnets, you can clip a coloring sheet or piece of paper down for them to play on. It's also great for when they want to play with toy cars, dolls, or any other activity that needs a flat surface.
Toy claw grabbers can be a huge help
Now that the kids have something to do, you want to be prepared to help if they need it. You never know when someone might drop a toy or book and want you to reach back and try to find it. Now, unfortunately, one of our parent-superpowers is not super stretchy limbs. Thankfully, those toy claw arms work pretty well. You'll be able to reach behind the seats and grab fallen toys with ease.
Enjoy some TV time on the road
Want a TV break for the kids or passengers? Take your tablet and hook it onto the passenger side sun visor. It'll hold the tablet up, allowing all passengers to see the show or movie.
A little help to take care of smells
Spending so much time in the car with everyone can leave it a bit stinky. One way to help with all of the different odors is by leaving fresh dryer sheets around. When you stay over somewhere, leave 3 – 4 dryer sheets in different parts of the vehicle. When you go to leave the next time, you'll have the nice smell of the sheets to greet you.
Or you can manage it all day long
You can keep the place smelling fresh all day too! Take a small mason jar and put in a cube or two of tart warmer wax. Put a lid on it that has multiple holes. Not huge holes of course. As the car heats up, it will slowly melt the cubes and your vehicle will smell like them, keeping the place smelling fresh.
Hotel TVs do more than you think they can
It stinks getting to your hotel or motel room and finding that you don't have the wall jack to go with your phone. Thankfully, that doesn't mean you can't charge your phone! Check the room's television to see if it has a USB port. If it does, take your USB cable, plug one end into your phone and the other into the TV. You can wrap up the evening with something fun for the family on the tube while your phone charges.
Happy traveling, friends!