Carrier oils are an excellent way to keep skin looking youthful and refreshed. They offer a variety of skin care benefits, from enhancing elasticity to reducing acne inflammation. Here's a look at a few of the best anti-aging oils and how they help.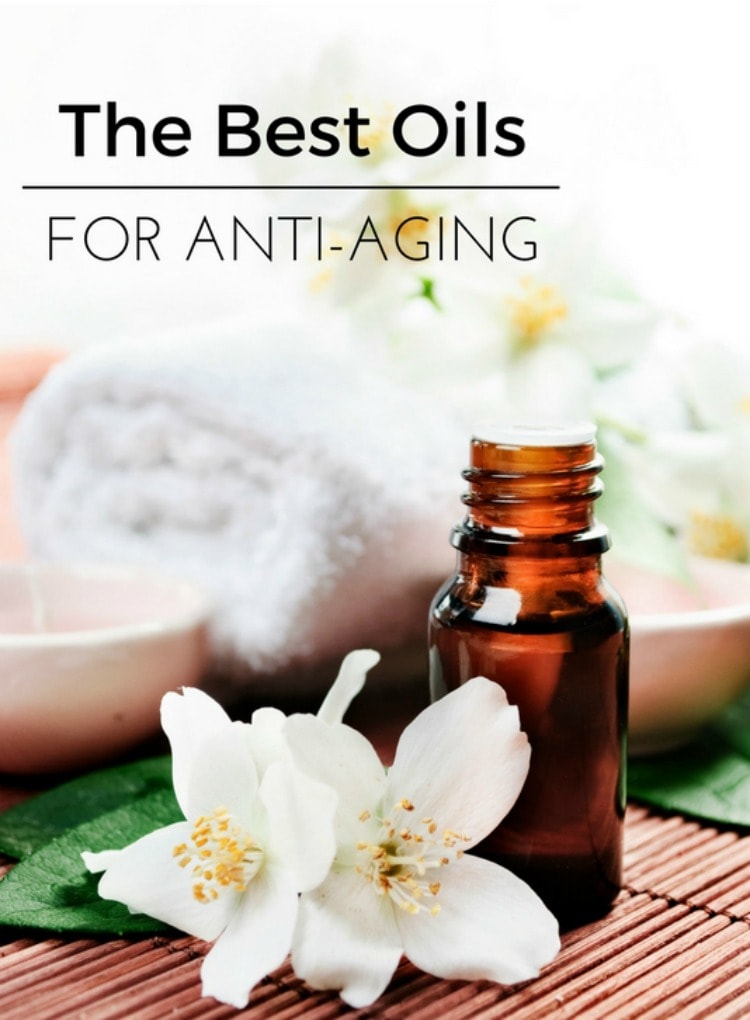 Coconut Oil
If you have dry, dull skin, coconut oil may be right for you. It contains vitamin E, which has many anti-aging properties. Vitamin E is a natural antioxidant, which means that it can prevent free radical damage. Free radicals are environmental toxins that cause premature aging, wrinkles, and uneven skin texture. By protecting the skin from these toxins, vitamin-rich coconut oil keeps skin looking younger longer.
It can also help to strengthen the skin. If you have stretch marks or cellulite, coconut oil may be able to diminish the appearance. It can also be used as a natural moisturizer. It contains lauric acid, which hydrates the skin and also has anti-microbial properties.
Rosehip Seed Oil
While coconut oil contains a potent dose of vitamin E, rosehip seed oil is filled with vitamin A. This vitamin is excellent way to prevent the signs of aging. It helps to increase the skin's ability to produce collagen. Collagen gives the skin its firmness and elasticity, and it's crucial if you want your skin to look dewy and smooth. Because vitamin A forces the skin to produce new collagen, it can help reduce the appearance of lines, heal previous damage, and reduce the appearance of dark spots.
Rosehip seed oil also contains a number of essential fatty acids. These acids also help to give the skin a youthful glow, because they help to regulate the skin's natural oil barrier. This ensures that the skin stays moisturized throughout the day.
Sweet Almond Oil
This hydrating, absorbent oil is an excellent choice for people who want to improve the health of their skin. It is full of vitamin E and K. When combined, these vitamins improve the elasticity of the skin and assist in skin cell turnover. Vitamin K has potent healing powers, and can help damaged skin repair itself. It can also help reduce the appearance of bruises and dark under-eye circles.
Argan Oil
Argan oil is a superfood for the skin. It is packed with everything your skin needs to stave off aging, including essential fatty acids, vitamin E, and antioxidants. This oil also provides skin with a healthy dose of hydration. It seals moisture deep inside the skin, which helps to protect skin against irritation and damaging environmental toxins. Its antioxidant properties can also help enhance the skin's elasticity.
If you have oily skin, you don't need to worry that argan oil will clog pores. It actually helps to regulate and normalize the skin's oil production. This oil is gentle enough for people with sensitive skin, but it can also help people with acne-prone skin.
Borage seed oil
Many anti-aging treatments cause irritation or inflammation. If you need something gentle to combat the harsh effects of traditional skin care products, look no further than borage seed oil. This effective oil can improve your skin's tolerance, and its anti-inflammatory properties can help calm your skin. This oil is fairly lightweight, making it a good moisturizer for daytime and nighttime.
Apricot kernel oil
This oil is comparatively non-greasy, and it's a good choice for people trying carrier oils for the first time. It contains gamma linolenic acid, which means that it has skin restorative properties. This acid is an effective antioxidant that can do everything from soothe irritated skin to rejuvenate aging skin. If you have dry skin and would like to try using an oil as a moisturizer, you can't go wrong with apricot kernel oil.
Carrot seed oil
This type of oil contains carotenoids, antioxidants that can reverse skin damage caused by free radicals. Because carrot seed oil has potent renewal properties, it is often used by people with aging skin. It has a number of skin care benefits, including stimulating cell renewal, protecting skin from environmental damage, and repairing skin after irritation.
It's particularly useful for people who suffer from skin ailments like dermatitis and eczema. Its powerful reparative abilities soothe inflamed skin, leaving it looking healthier and more youthful.
Neroli Oil
People dealing with aging skin and acne should try neroli oil. This oil has been used for centuries thanks to its rejuvenating powers. It is antioxidant-rich and has cytophylactic effects, which means that is enhances the skin on a cellular level. Neroli oil supports new skin cell growth, which is key to elastic, supple skin. This oil can also help reduce acne and post-acne pigmentation.

Sally Wong is a manual therapist who was born in China. Her work in the fields of manual and massage therapy has led to her interest in essential oils.  She believes they have powerful restorative properties, and that they can help heal people inside and out.