Summer can be hard on your hair. Extra sunshine, chlorine, and salt water do a number on your locks, leaving them dry and frazzled. With these tips, you'll be back to healthy, shiny strands in no time!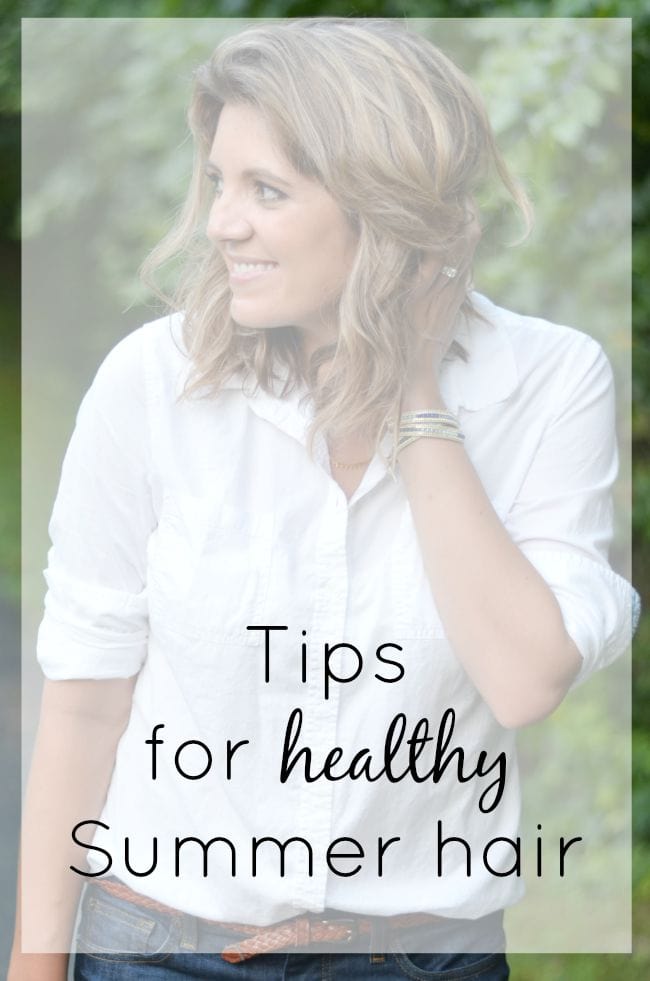 1. Condition daily
I'm sure you've heard that over-washing your hair can strip it of its natural oils. If you've been skipping the daily shampoo to save your strands, make sure you keep up the daily conditioning! Don't worry: that doesn't mean you have to deal with wet hair. Just spray your ends with a leave-in and comb through for a little extra TLC.
2. Reduce heat styling
I know this is a hard one, but with all of the beautiful braids and easy Summer updo options, heat styling is rarely necessary during the warmer months. Need easy style ideas? Check out my post on heat-friendly hairstyles!
3. Deep condition
Take your game up a notch with a deep conditioner once a week. Don't want to add time to your shower routine? Add the deep conditioner to your ends before hitting the pool or the beach and let the sun's heat aid the conditioner for a super-quenching treatment. Kerastase's get rave reviews or you can try Garnier's Instant Melting Conditioner at a bargain!
4. Don't skip your trim
Regular trims maintain your hair's healthy appearance and keep your strands stronger by eliminating split ends. You may be tempted to skip your trim for extra growth, but the additional damage at the ends could actually result in your losing more length once you finally do get a fresh cut.
5. Sun protection spray
Just like slathering on your SPF for your skin, sun protectant spray can prevent damage from the sun's rays. Aveda's is water resistant and offers UV defense!
What are your tips for healthy Summer hair?