What inspires you to create?
I have been asking myself this very question as of late.
I have wanted to do a DIY project and clearly my DIY aptitude is lacking. But I have been thinking about a bench for a specific area in my house (like our soon-to-be-completed wine room in our almost-done new basement!) and I just might be able to do it. There are so many options.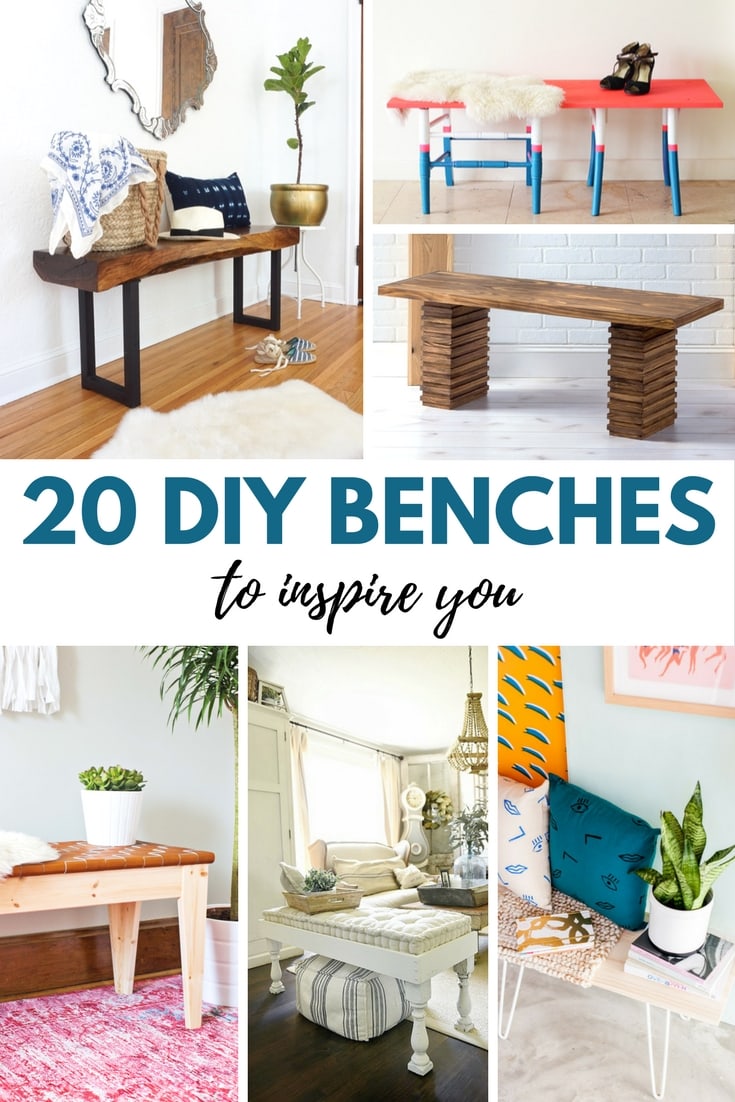 My requirements: it needs to be easy, it needs to have very detailed instructions (pictures would be very helpful) and I would like it to possibly have a functionality to it that would give it more than one purpose.
I have been scrolling through pages and pages of catalogs and magazines as well as scouring the internet for some inspiration for this project…. I was open to all styles and creations. Do I want a farmhouse bench? Am I looking for something chic, a modern piece…or is rustic more my style? What I have for us here is pretty amazing – people who have created inspired DIY benches for their home….with their own two hands. What do you think?
DIY Benches to Inspire You
Which one of these was your favorite? I know it is hard to choose, but I so want to know your thoughts. Topping my list are #4 – the DIY Farmhouse Bench and #18, the DIY Tufted Bench. What are the chances you think I can pull it off?