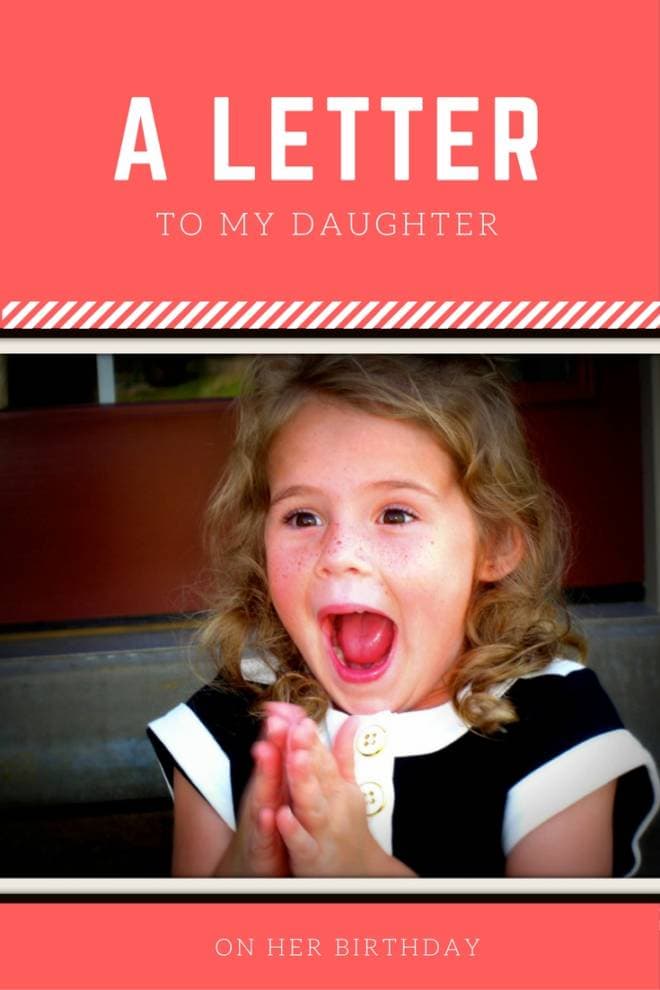 She has magic in her eyes.
Do you see it? The wealth of possibilities just bubbling over? She believes absolutely anything is possible. She thinks I can do anything….and is just beginning to question if I will be around forever.
She makes me want to wear a cape, to sweep her away from any tough situation, to wrap her in my arms and keep her safe. Everyday.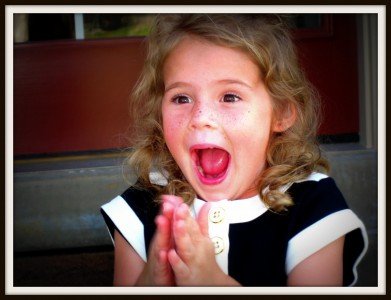 This weekend she turned six.
It sounds so trite to say the last 2,190 days have been blinked away, but it most defintiely feels as though they have. I blinked and she was born. I blinked and she could walk. I turned around to cook dinner and she was talking. I stopped for 15 minutes to have another baby and she could sing, turn a cartwheel and play soccer. I ran to the grocery store and she up and graduated from Kindergarten. (damn grocery store)
Of course, what I'm neglecting here, are the million hugs and "I love you, Mommys". Each one of those is etched into my soul and though they are fleeting – they are the most special because they mean she feels loved, she feels cared for and respected.
I have tried and failed no less than a dozen times this week to write down how I feel about my daughter, Delaney. This is what I finally have to say…..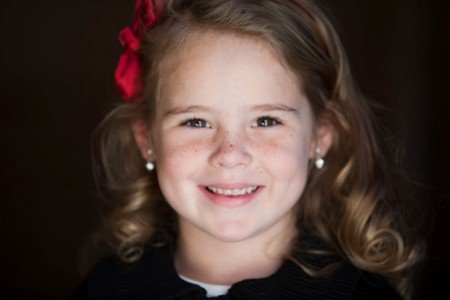 A quick note to my birthday girl:
My Sweet Girl,
When you were born, I was so taken by your dark hair and those chocolate eyes, I couldn't bear to look away. I forced myself to let other people hold you, if only to spread the joy that seeped from your pores.
I now find myself having a similar experience. While you have grown from a helpless infant to an 'I can do it' toddling toddler to the independent little treasure you are now, I have often held my breath, hoping I would know when to hold your hand and when to stand behind you with a little push.
When I look into your eyes, I see possibilities. You truly believe ANYTHING can happen.
And that is magic….
The kind of magic I will bottle and do my best to sprinkle over you as you sleep each and every night. You can't put a price on that kind of faith in the world.
During this last year – your sixth, I have seen the most significant changes in you – more than walking, more than talking….. As these are tremendous milestones, they seem rooted in the physical. What I am witnessing now is the growth of your mind, of your heart. You are learning compassion and empathy. You are learning to give, to hurt, to be you.
I am so incredibly proud of the little girl who couldn't come up with what she wanted for her birthday – who didn't even ask ALL DAY when she could open presents and the one who was overjoyed to receive a small piggy bank, a few books and a Kidz Bop CD. I am in awe of the sweet girl, once so timid, who made a huge birthday invite list – unwilling to leave anyone out and who actually took charge while her friends were here rather than waiting for someone else to step up.
You are this beautiful little soul. From you I have learned patience, I have experienced family, and I have evolved. I am a better person for having you in my life.
Happy, Happy Birthday Baby Girl…..wishing you a million days that reflect the possibilities you see.
I love you with all my heart.
Love, Mommy
As this is a tradition I've long done with both of my children, I'm happy to share a few other letters to both my small girl (she's getting so grown up!) and my small dude. I hope they will one day treasure these letters, these wishes I have for them and remember the life lessons I hope to continue to teach them. (Here is a collection of my top 42 Life Lessons I want me kids to know!)