Fourteen years ago right now, I was in labor with you.
Before I dive in to my thoughts, love and wishes for you this year…I have a bit of a tale to share.
I'm not sure you've ever heard this part of the story.
You were due on July 11th, a Sunday. On July 8th, my doctor said there was ZERO chance I would have you by my due date. In her words, I was 'locked up tight'.
I was crushed. I was dying to meet you. And quite honestly, my body was dying to have you on the outside.
On Friday evening, the 9th, your daddy and I went out to dinner. I ordered a delightful prime rib, went home and paced the house in the hopes of moving things along. I woke up at 4am, stumbled to the bathroom (you were a champ at pushing on my bladder) and, quite honestly, thought I had lost control of all bodily functions – but the truth is – my water had broken.
It wasn't like a movie version of your water breaking – there was no gushing, no 'oh-my-goodness' moment.
Just a panicked call to the doctor, a 'come in to the hospital immediately', and a stay that would gift me you.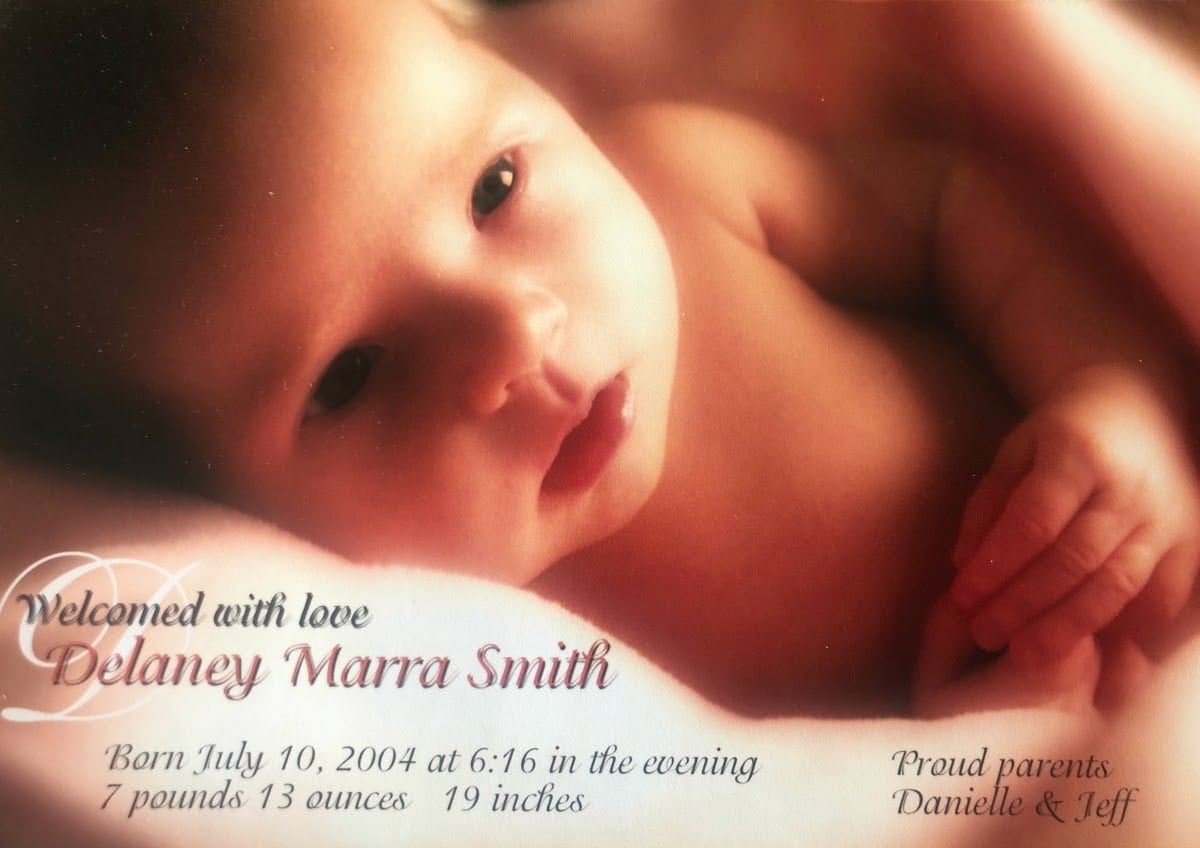 I'd had Braxton Hicks contractions for weeks and as I settled in, I didn't FEEL any different – except I was giddy. I KNEW you were coming soon. As I was hooked to monitors and prodded by nurses, I felt the first (and last) true breath-robbing contraction and I knew you were on your way.
Within moments, I'd been given an epidural and from that moment, felt NOTHING. The nurses eventually learned that the epidural was too strong and it was suspected I would eventually experience 'epidural headaches' (they were right), so it was turned off completely. In my fragile state, I was convinced I was paralyzed and was overcome by imaginary future scenes that left me unable to walk and run with you as you grew.
Can we say hyperbolic and dramatic? Well, yes….but what I didn't know was everything scary that WAS to come.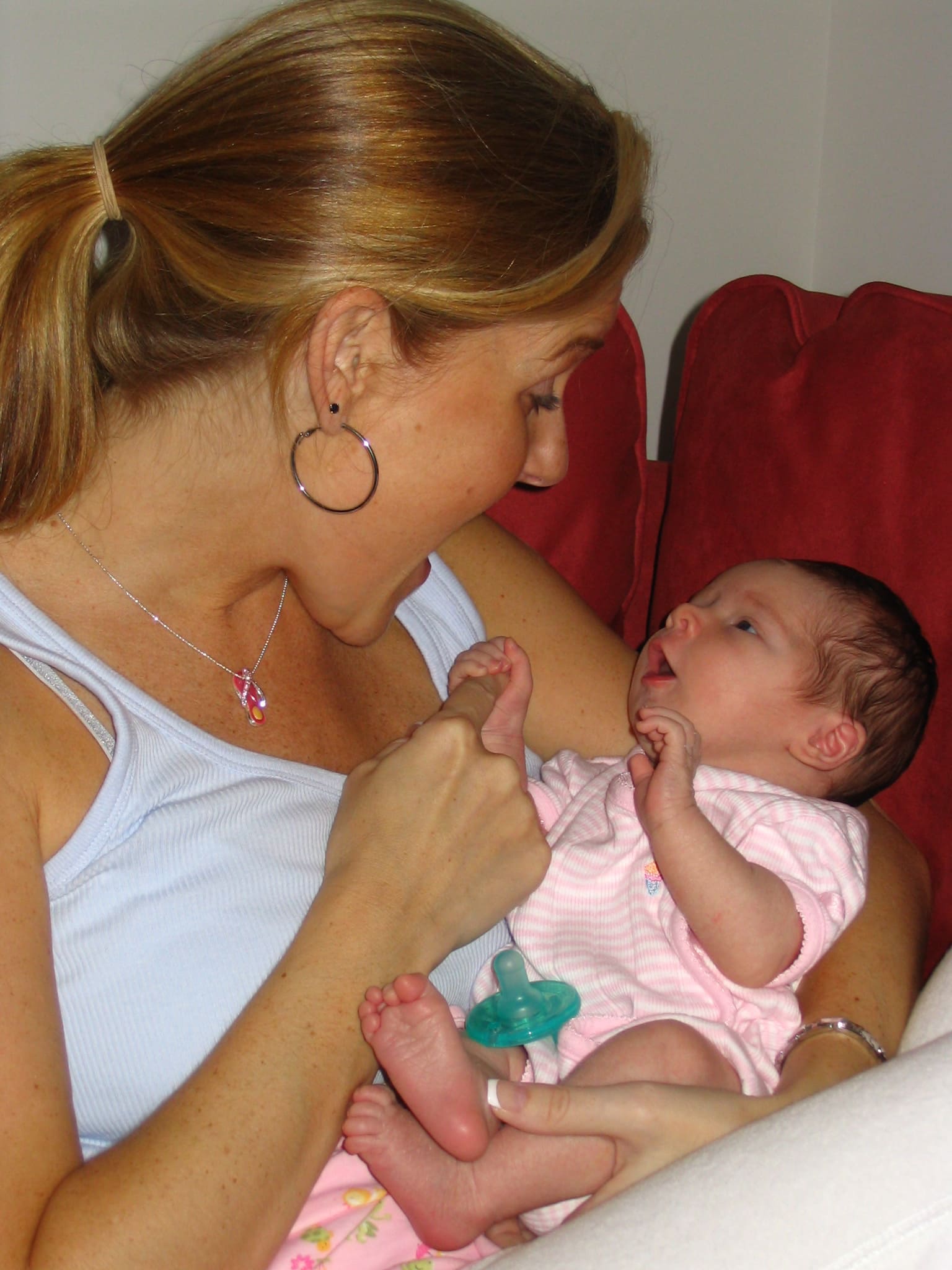 My labor moved fast. My doctor had gone to the fish market to buy dinner for her family, convinced it would be hours before you appeared. But, the moment you decided you were ready, you started moving and my wonderful nurses did everything to keep my body from letting you out until the doctor arrived.
I pushed three times and beautiful, magical, amazing YOU appeared.
And you have been blowing my mind ever since.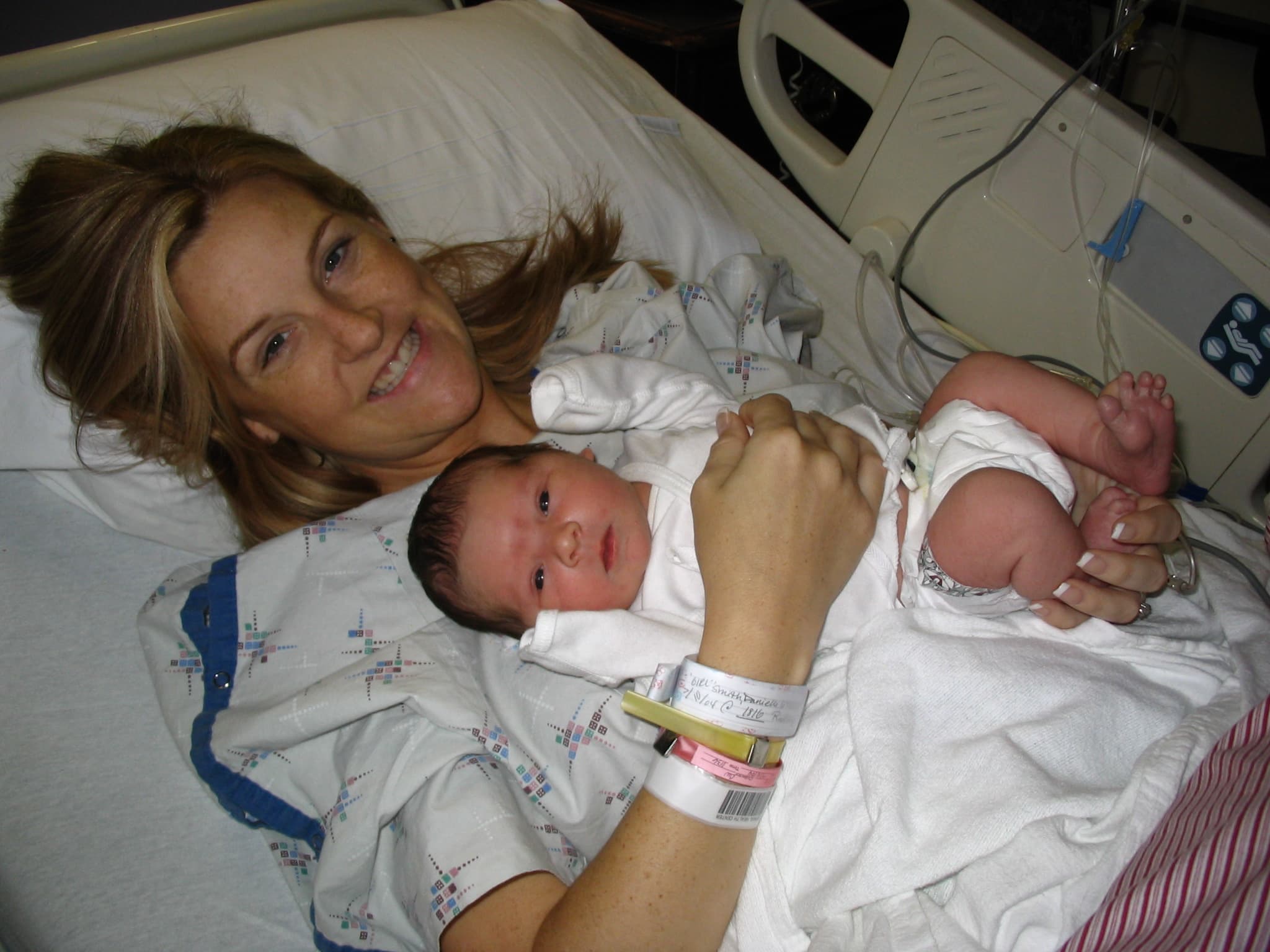 You are strong and kind, hilarious and sporty, fun and generous.
In each of my past letters to you, I've shared wishes I have as you enter your next new year. This year is a little different….the YOU I see each day already possesses incredible qualities, and my desires for you simply center around KEEPING THEM.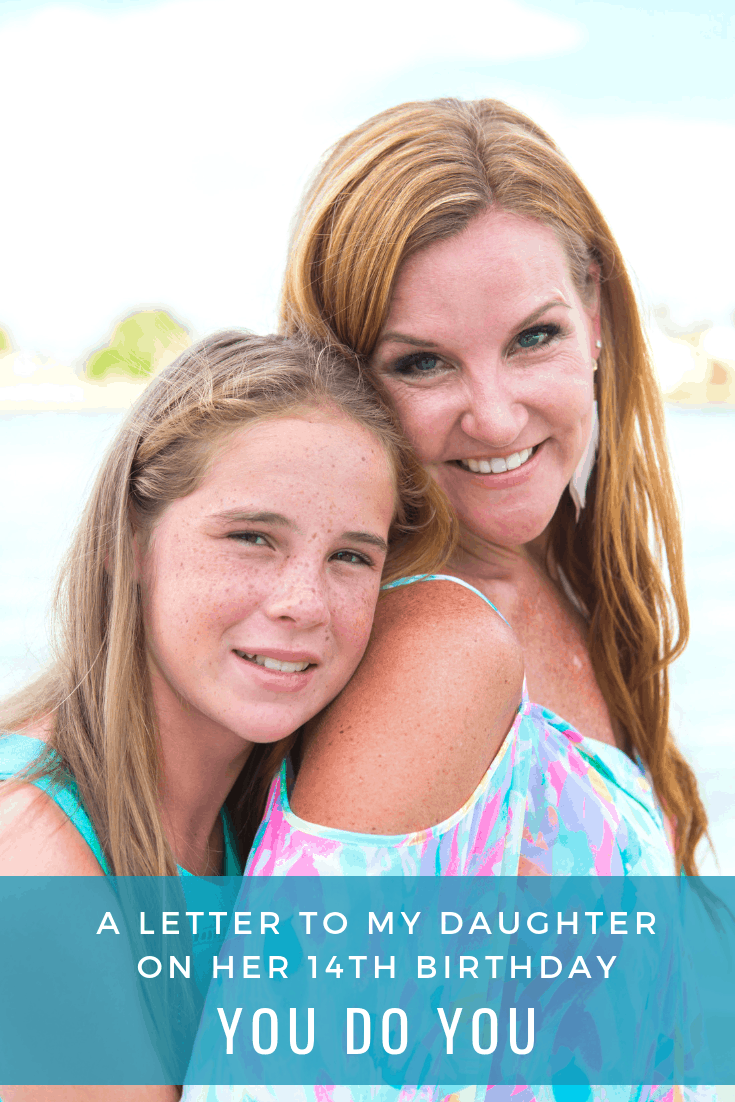 A Letter to My Daughter on Her 14th Birthday: You Do You
Continue to dream. Make goals, wish on four leaf clovers, write notes to yourself with plans you are making for today, for tomorrow, for your future.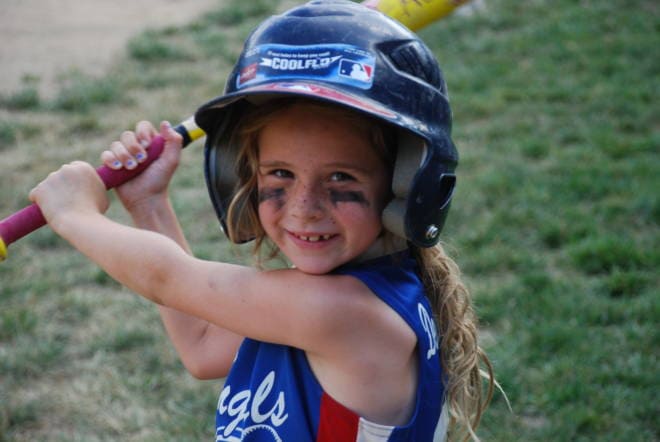 Hit. Run. Shoot. Hustle
. Never lose your drive to make the effort, to be the good teammate, to work hard, to learn the lessons from losing and to celebrate the wins.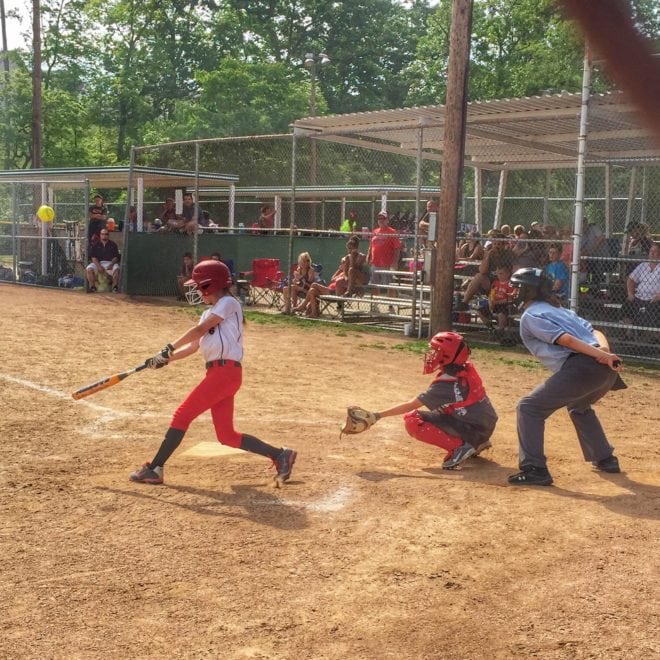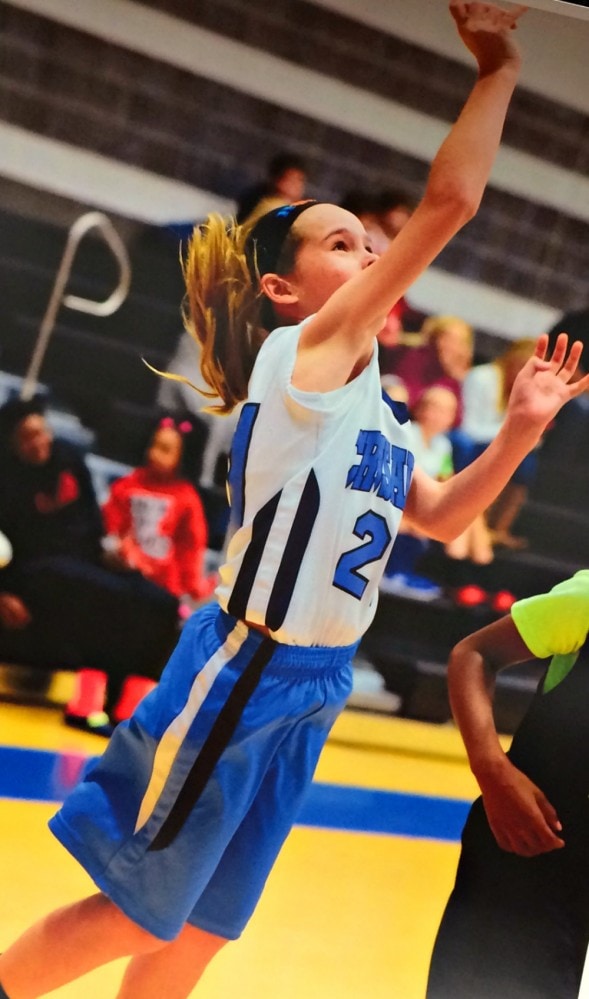 Play like a girl
. Because you ARE one. And you are a bad ass. (yep, I said it.) Don't ever apologize for it. There is magic in you.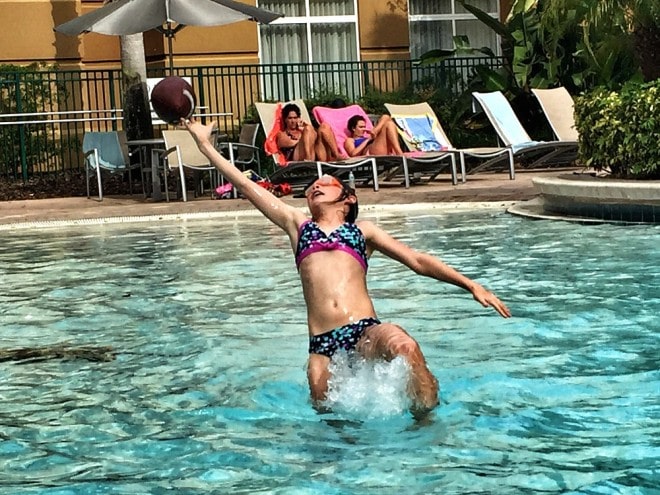 Continue to seek and treasure your cartwheeler friends.
And continue to BE a cartwheeler for your people. The ability to truly share someone's joy and excitement is a gift.
Keep it. Polish it. Use it.
And expect it from the people who have earned that place in your world.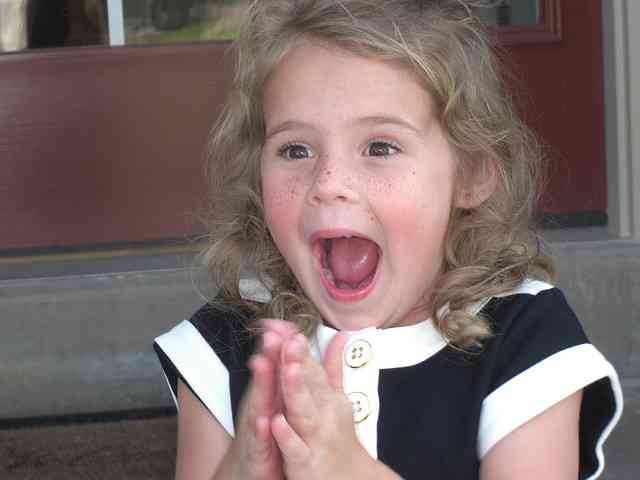 Joy is your friend.
You have always been able to turn joy on like a pulling the light bulb string on the darkest night. YES, little girl – continue to look for it, to embrace it. Joy will always find you.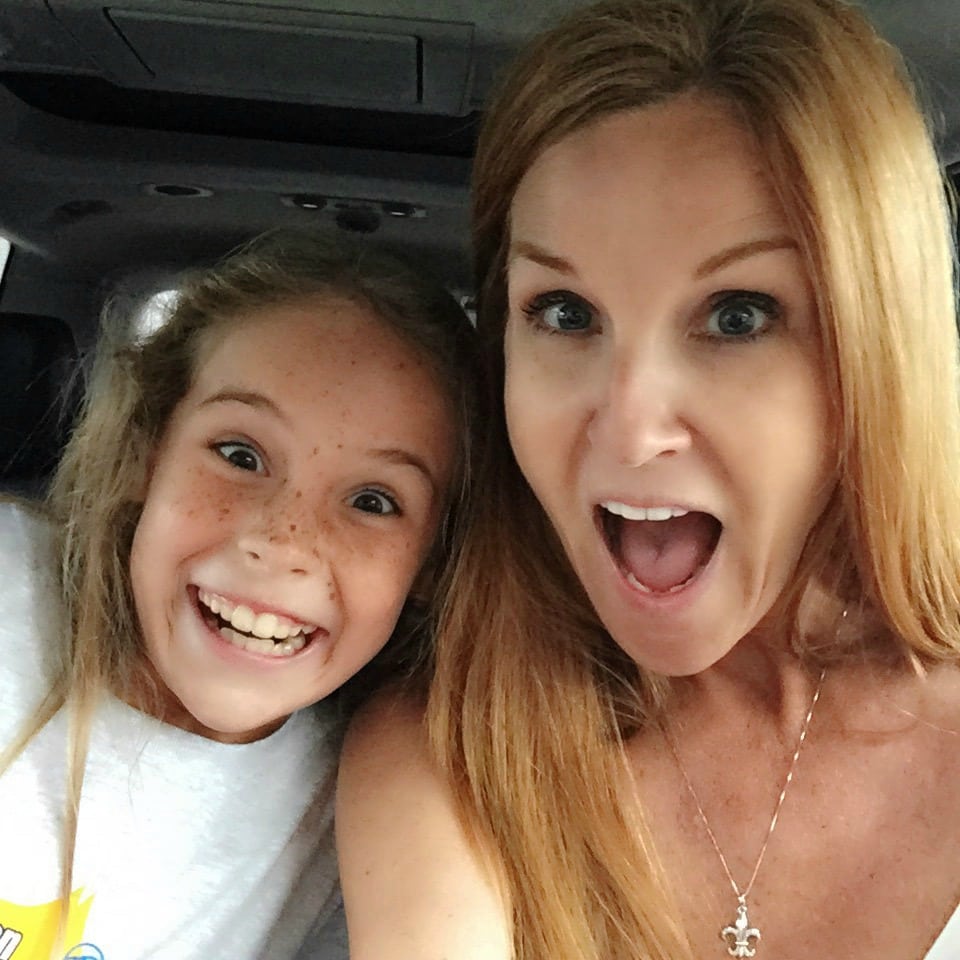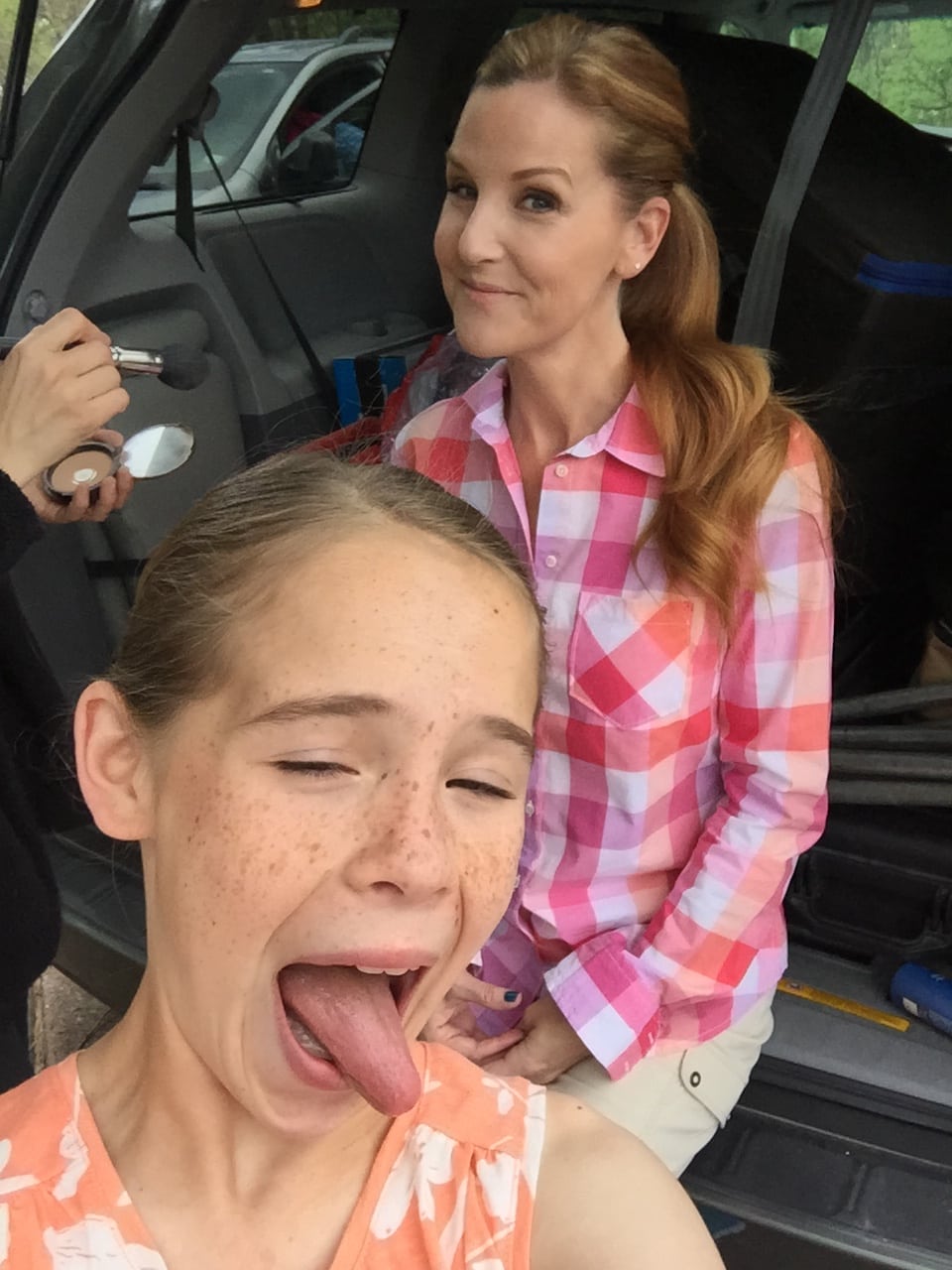 Make the funny faces. Your sense of humor and ability to avoid taking yourself too seriously are truly some of your best qualities. Your level of self awareness and comfort in your own skin are light years beyond where I was at your age and it is MAGICAL to witness. I hope you always love your freckles, choose the sweatpants, throw your hair in a ponytail and roll your eyes at the notion of spending an hour in front of the mirror getting ready. You definitely don't get these qualities from my younger self, but so hope the comfort I feel in this 40-something version of me is the model you need to continue to be you.
Protect those you love.
Your loyalty is at your core. You may battle your brother at home, but he knows (and I know) that you will always be there with an ear, with advice, with a shoulder to lean on and the same is true for your circle of friends. They are lucky to have you.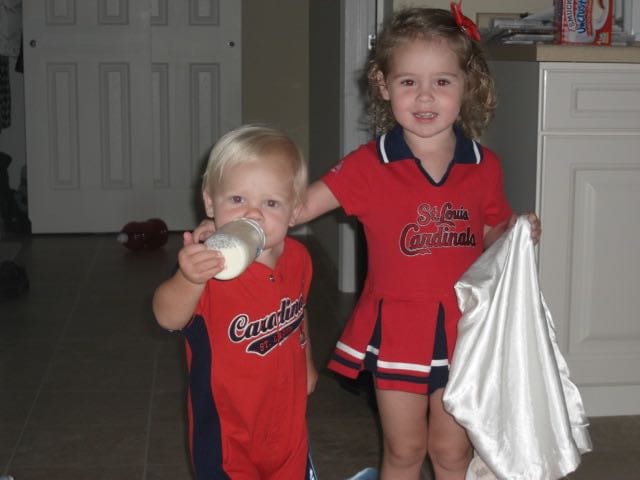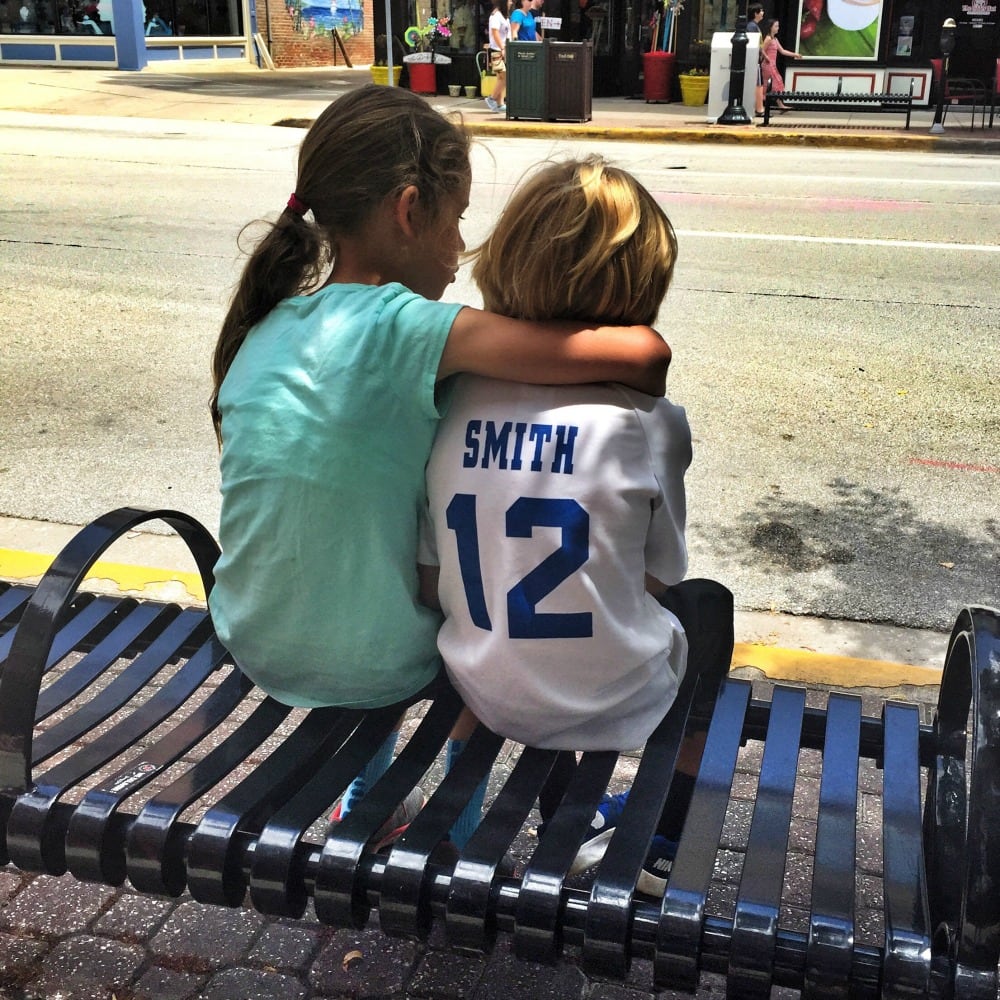 Keep believing the sun will always be on your face and at your back
. Every day, the sun sets and rises again. There will always be a new day to try again, to make amends, to be a better version of yourself.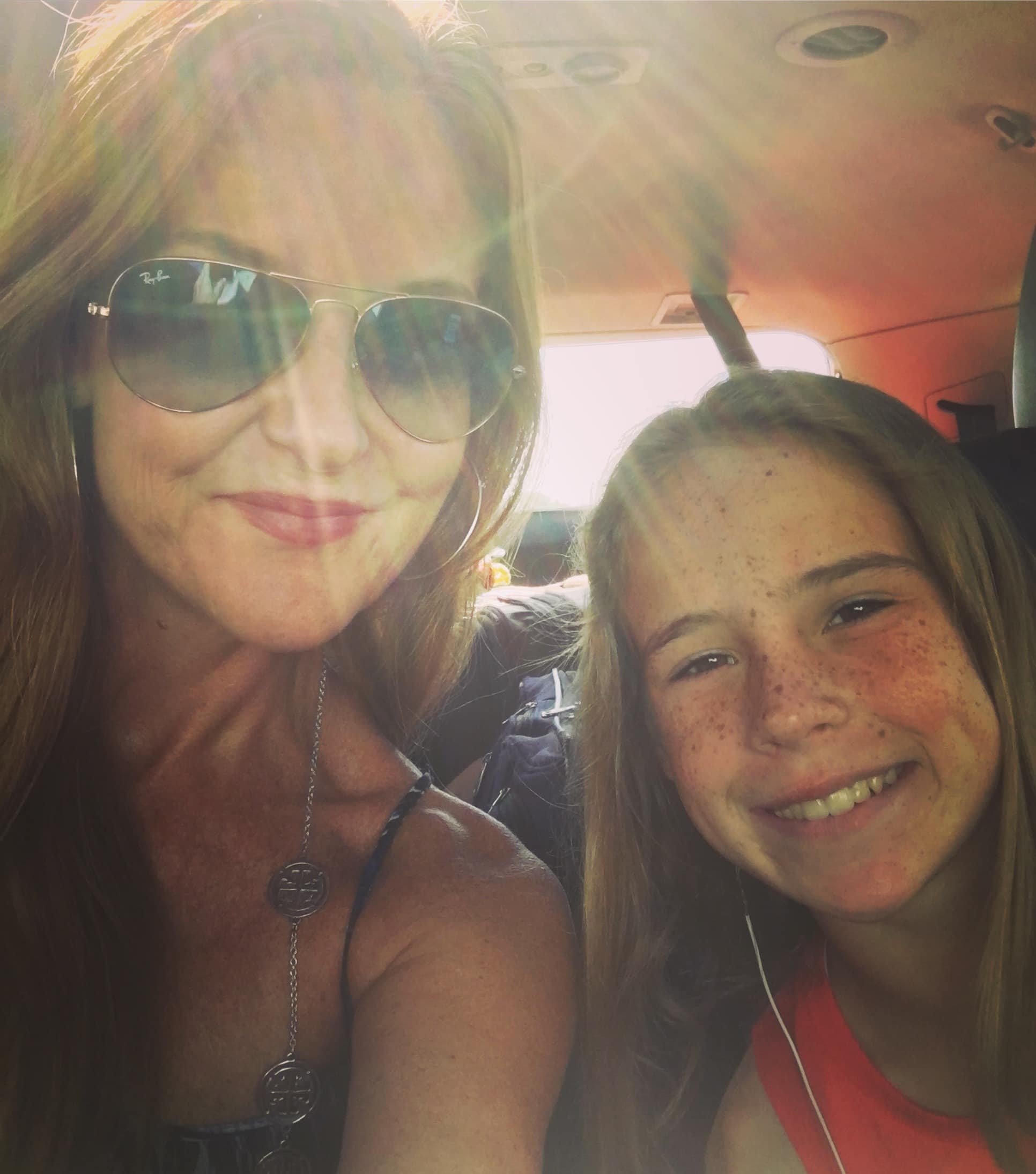 Practice empathy.
I know it isn't always easy. Your 'generation' of kids spends so much time 'engaging' online, you don't always have the privilege of seeing emotions as they happen. Sorrow, pain, anger, joy and happiness are real. And they deserve real, in-person reactions. If a friend wins a tournament, earns a scholarship, makes Varsity – TELL them you are excited for them. If a friend experiences loss, comfort them. If you hurt someone, SAY you're sorry. Don't text it – and for the love of all that is holy, don't AVOID the interaction. It is through these moments that you learn the art of humanity.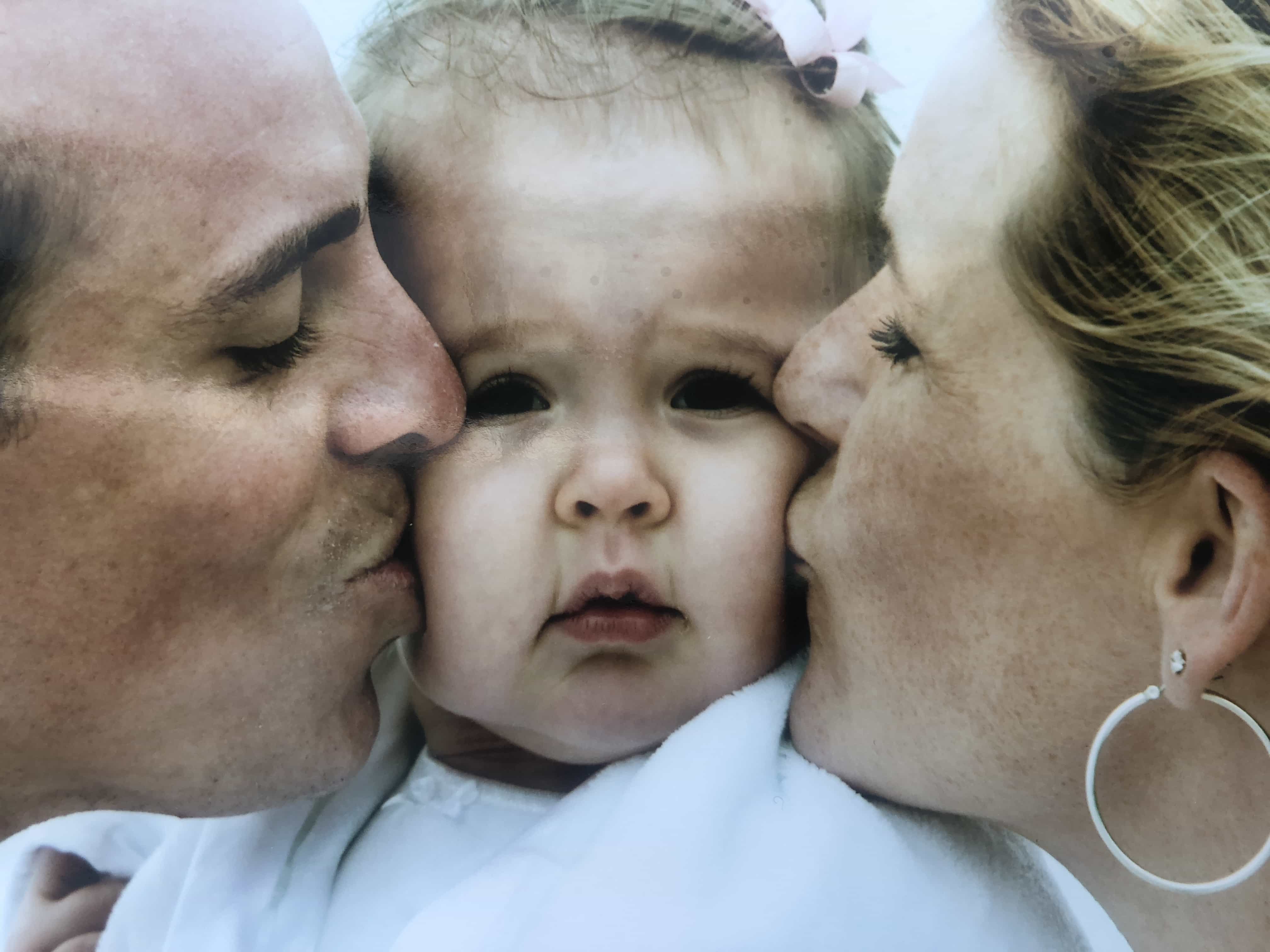 Remember – you are loved.
Little girl, there isn't a day that goes by that I am not grateful for your presence in my world. You are a teacher, a positive influence, a beautiful work in progress. Embrace it all. And know that you have two of the biggest cheerleaders in the world ready to pick you up when you fall and lead the rally when you succeed.
Punky. Little Bear. Sweet Girl. D-Money.
YOU DO YOU. You're doing a darn good job so far.
Today may be your birthday, but it is my BIRTH-DAY and I will always smile knowing you are the one who gifted me the role of Mom. Thank you, my girl.
Happy Birthday my sweet Mini.