There was a time you and I shared a heartbeat. I'd love to tell you I feel as though I've let that go, but I haven't. I'm not sure I ever will. I used to sit up at night feeling you move, imagining what you might be like. If I had written a letter to God with a list of what I wanted in a little boy, I can safely tell you, He decided to grant every ask, every prayer.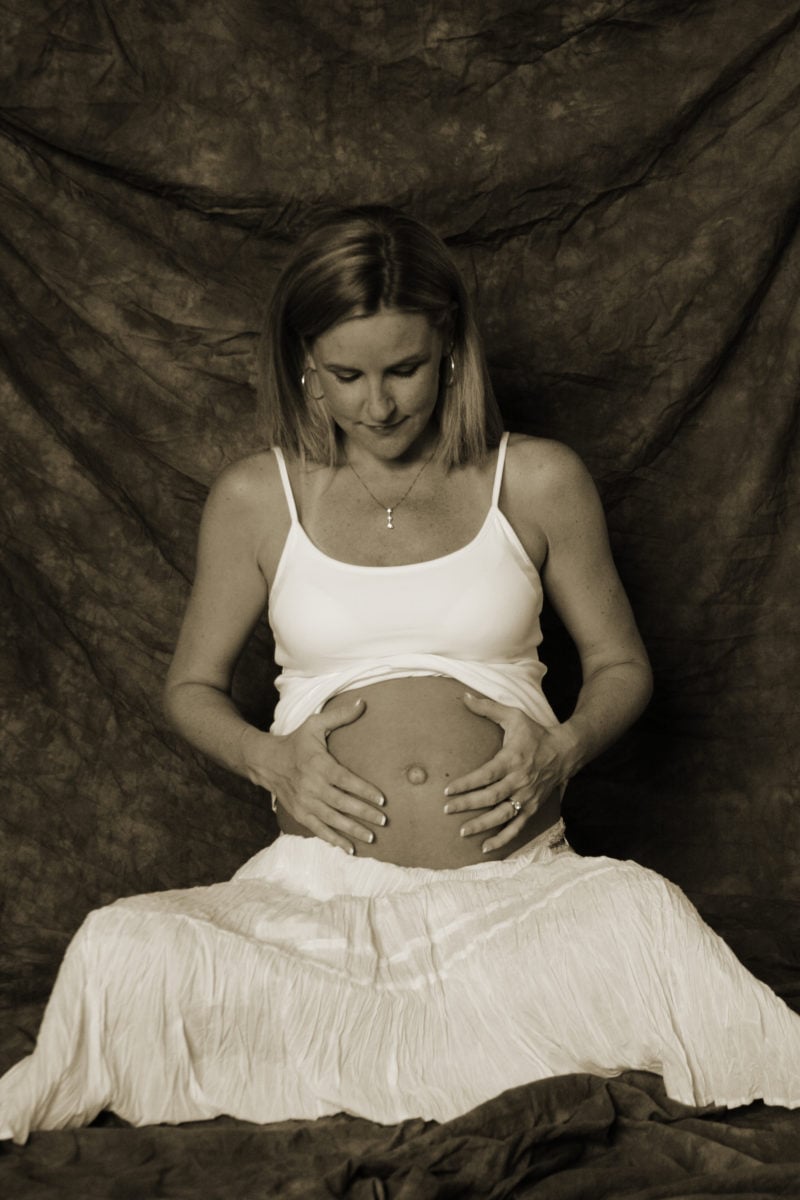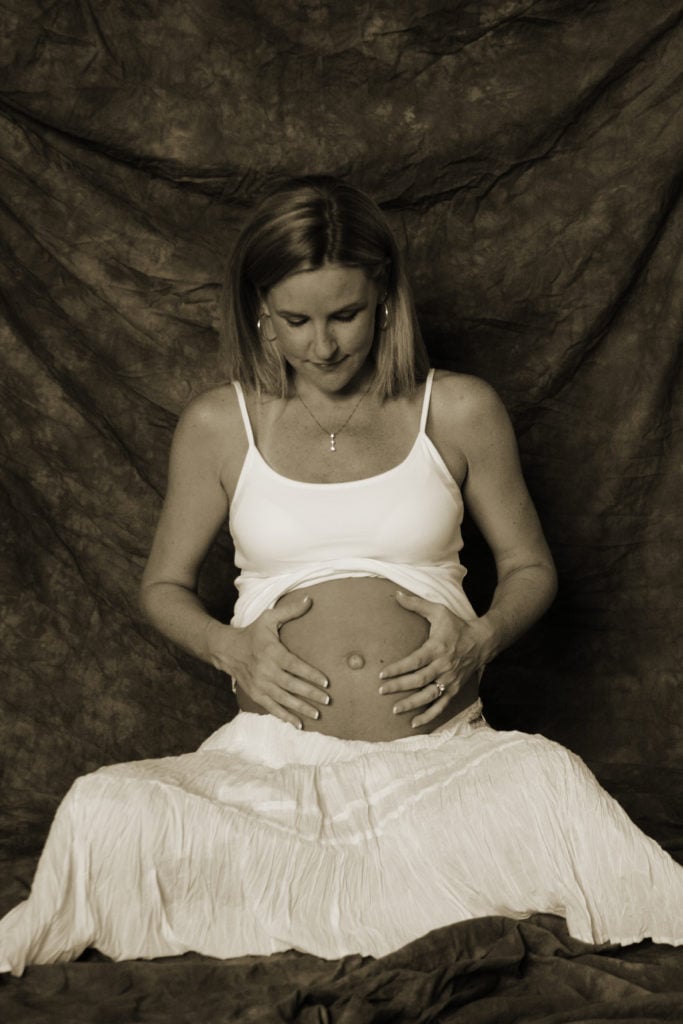 I am so proud of your heart and your compassion for others. I am so grateful for your commitment to standing up for your sister and I love your zest for life. And I so love this annual tradition of
writing to you
.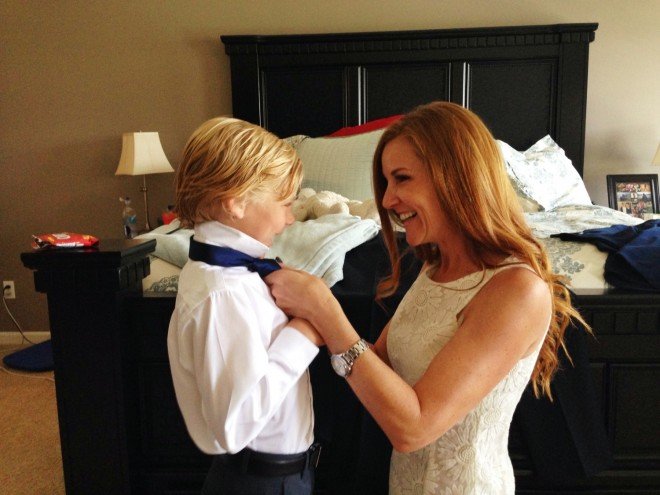 When I told you last night that I wanted you to stay ten, I was only partially joking. It is a joy, a privilege to watch you grow, and there is a piece of me that is growing with you, but there is a part of my heart that aches as it happens.
I suppose it is normal, but bitty-buddy, I am torn – I want you to stay small and I cannot wait to see the young man you are fast becoming.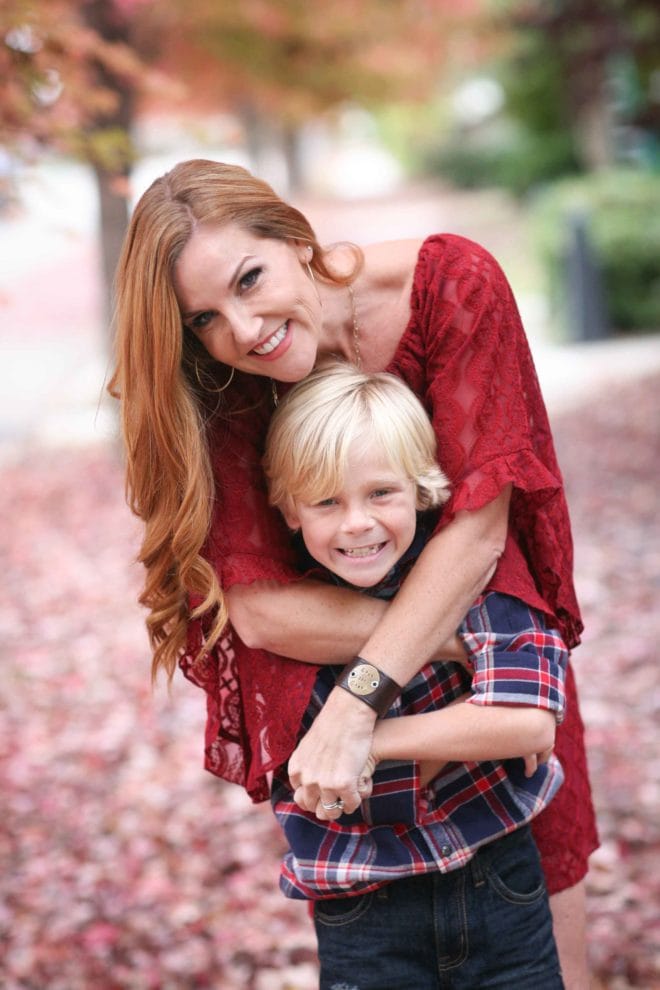 It is a good thing you don't watch me as I write this letter each year. As a compassionate soul, you'd cry right along with me. As always, I have some thoughts on this year I've been gifted with you and some advice as you enter your 12th (how is that possible?) year.
Take your time. I know you are growing up. I can hear it in the slight changing of your voice. I can see it as we measure you, buying new clothes and shoes. I recognize it in the way your questions about yourself, your friends and the world around you are maturing. But, Buddy… don't be in a rush. There will be plenty of time for you to be 'big'.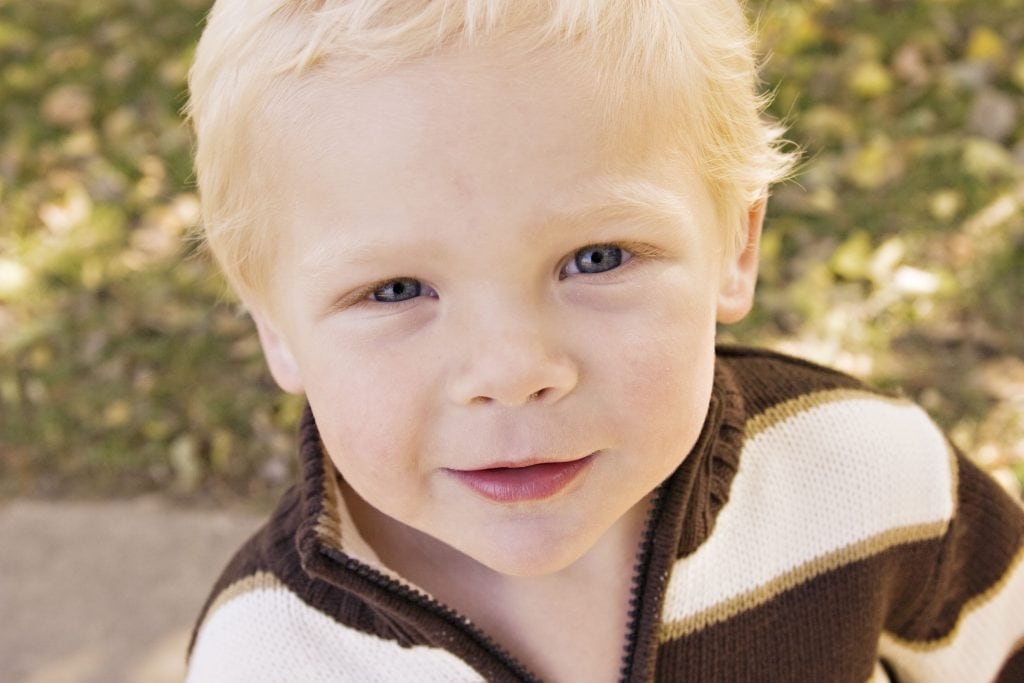 Forget fair – 
I admit it, you rarely say, 'that's not fair!' – and I suppose that means I'm doing a portion of my job correctly. You see,
life isn't fair
. You don't always get what you want. Honestly, you don't always get what you deserve. The good guys don't always win. But that is OK – there are beautiful and important lessons in losing and in learning that 'fair' isn't a way of life.
Get up when you fall – Of course I mean this both literally and figuratively. When you are on the diamond or the basketball court, I trust you to get up when you fall. But I also expect you to dust yourself off when you don't get the 'A' you wanted or the part in the school play. I want you to take a deep breath and try again when your team loses or you don't make the team you wanted. I want you to aim high – every time, but know that every failure offers a valuable lesson.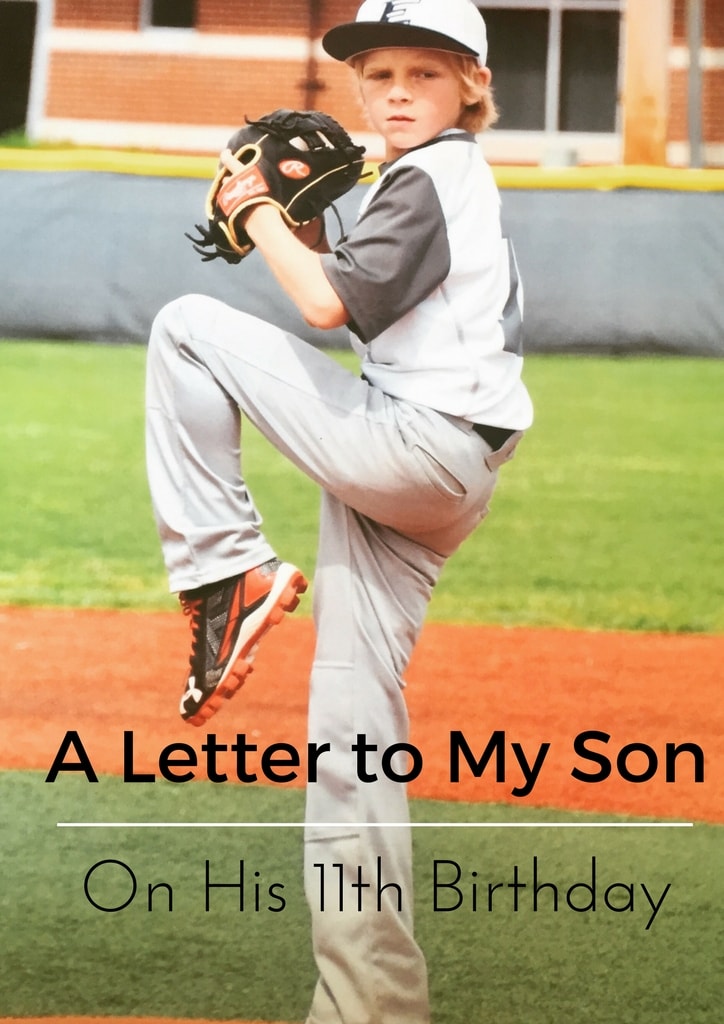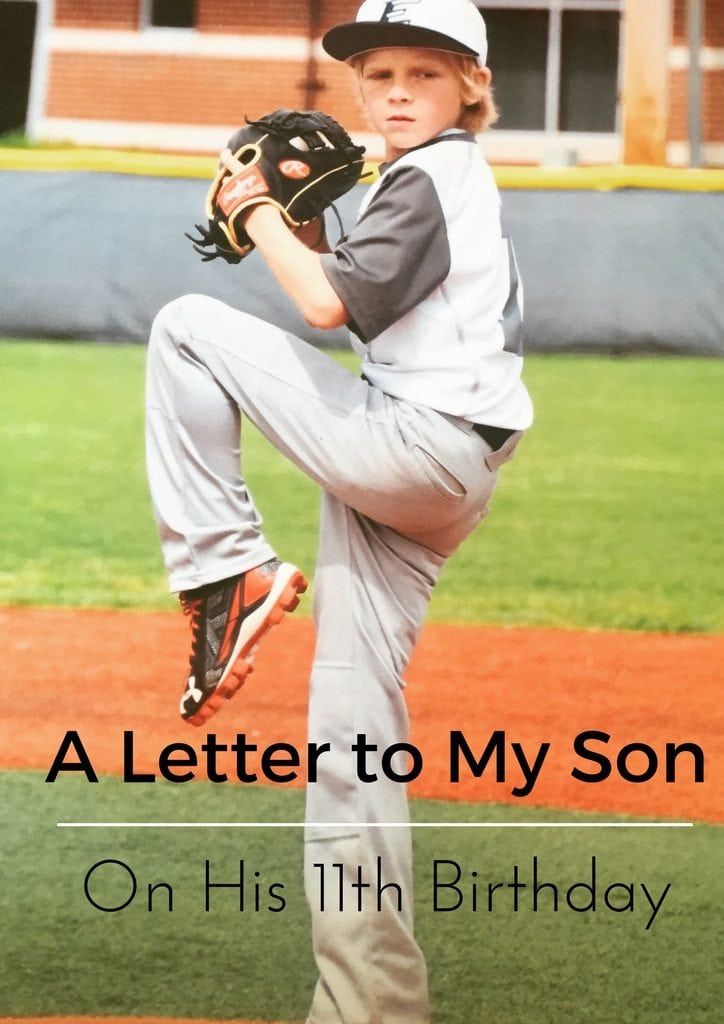 Trust your gut
– there have been a few times this year that you have come to me about a 'feeling in your belly'. I couldn't be more proud that you recognize that feeling – that you are learning to understand your gut is a beautiful guide for what is right and wrong in the world. It will also guide YOU in making correct decisions. Ignore it? You'll typically find a mistaken path. Embrace it – even when it is hard? You will rarely regret it.
Keep your curiosity – I know your dad and I tease you about asking so many questions, but the truth is – I LOVE that you want to know so much about EVERYTHING. I love that you don't JUDGE – that you want to know more about other cultures, religions, people, world events. Keeping an open mind. Wanting to know more makes you a better human being. I am proud of you.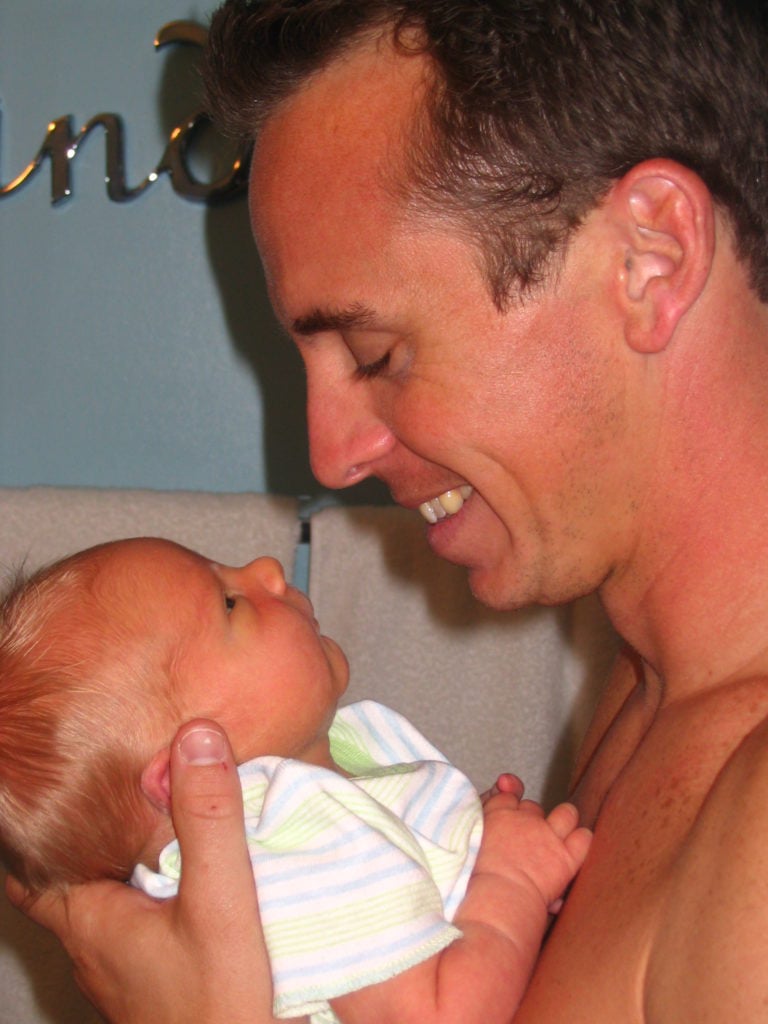 Choose your Role Models Wisely
– Let's be honest – in the past year or so, you have lost a few 'role models' (professional athletes) who didn't make the best life decisions. It is hard. I have a suggestion: look around you to see the people who are making the life decisions you WANT to model. Start with your Dad. Hard-working. Funny. Committed to you and your sister. Dedicated to everything he loves – especially coaching you, your sister and SO MANY other kids. Wouldn't it be amazing to be able to say you made a difference for a kid as your dad can? And don't forget, he's a pretty spectacular dad.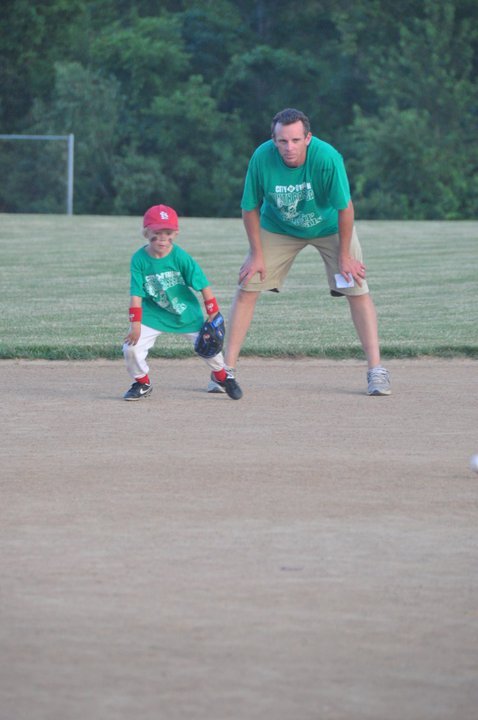 Love – 
It sounds simple, I know. But I want you to always love life, your family, and the people around you as you do now. Take a few moments to think about what 'love' means to you right now and try to bottle it. This is the kind love I want you to embrace and carry with you. Remember how much you are loved (by me, your dad, Delaney, your grandparents) and try to share that with others.
Allow life to teach you – You know how I have that butterfly tattoo on my wrist? I *think* you know it is to remind me that, like a butterfly, I'm always evolving – always growing and changing (even at my age!). You and your sister are two of the greatest teachers of my life. Continue to allow the people and circumstances around you to offer life lessons and opportunities to grow.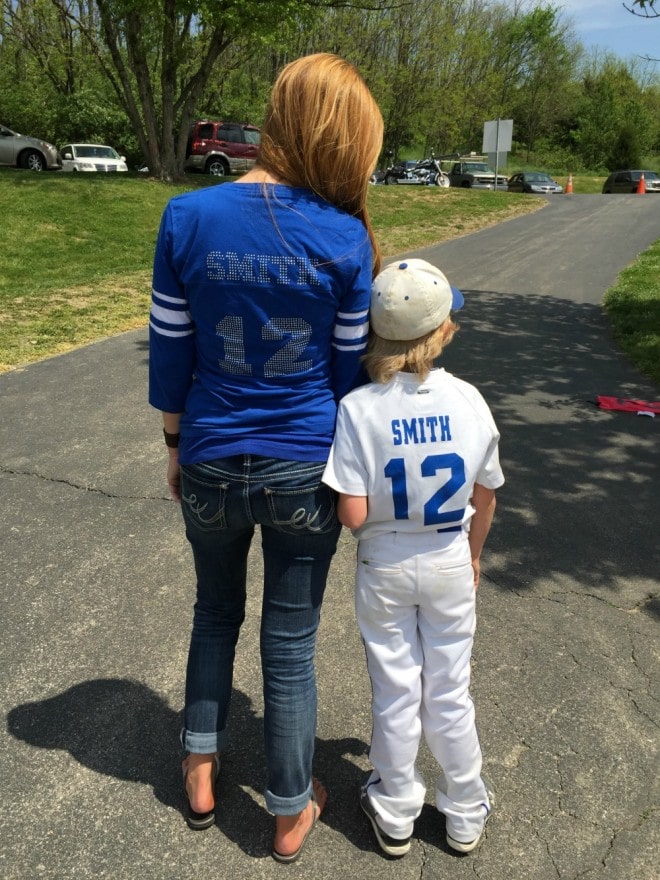 Treat women well
– I hate to say it, but you are being raised in a world that offers far too many examples of ways NOT to treat women and girls. Good news: you are being raised by a strong woman, you have a strong sister you adore and two strong grandmothers. Also? You have always been one to treat others with respect. I demand (yes, demand) you continue that. I firmly believe you will be an amazing partner, boyfriend and husband one day. You notice the small things, worry about others and lead with compassion. Keep it up, Bitty.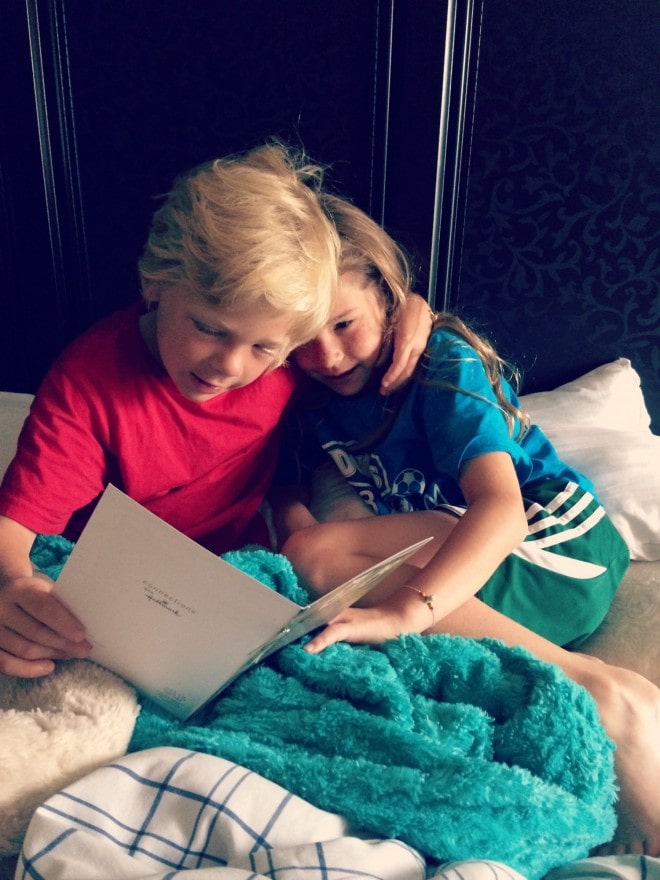 You won't always need me – 
But I will always be here. I'd like to think I will always have a starring role in your world, but I know that isn't the case. You are growing up in front of my eyes, developing your own amazing thoughts and opinions and I'm confident this is just your beautiful beginning. You will not always come to me for hugs and comfort as you do now, but I want you to know, my love and support for you is unconditional.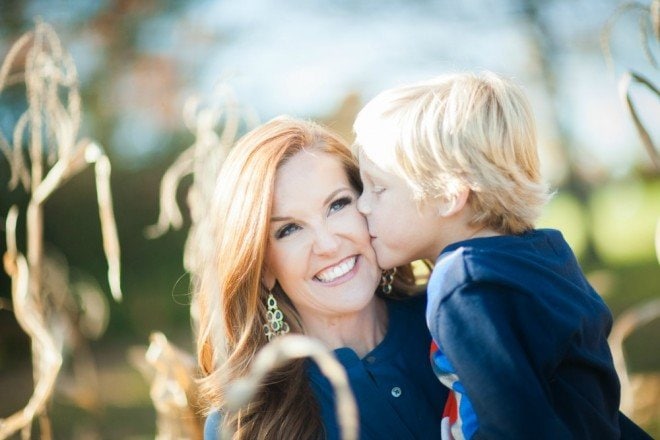 Cooper
– I wish you another year of boundless happiness, of success, of growing friendships and learning experiences. I want you to know you are loved, admired and cherished. You are a true treasure, my little-bitty-buddy.
And I'm beyond grateful you still hug me as you do and let me call you, Bitty.
Love, Mom xoxo