I have become obsessed with the color grey.
I have painted nearly all the walls in my house a neutral shade of this lovely color and now I'm moving on to clothing.
It is versatile, it is, I believe, universally flattering and, when you choose the right piece, it can move seamlessly from day to night.
Take this long-sleeve shift dress, for example.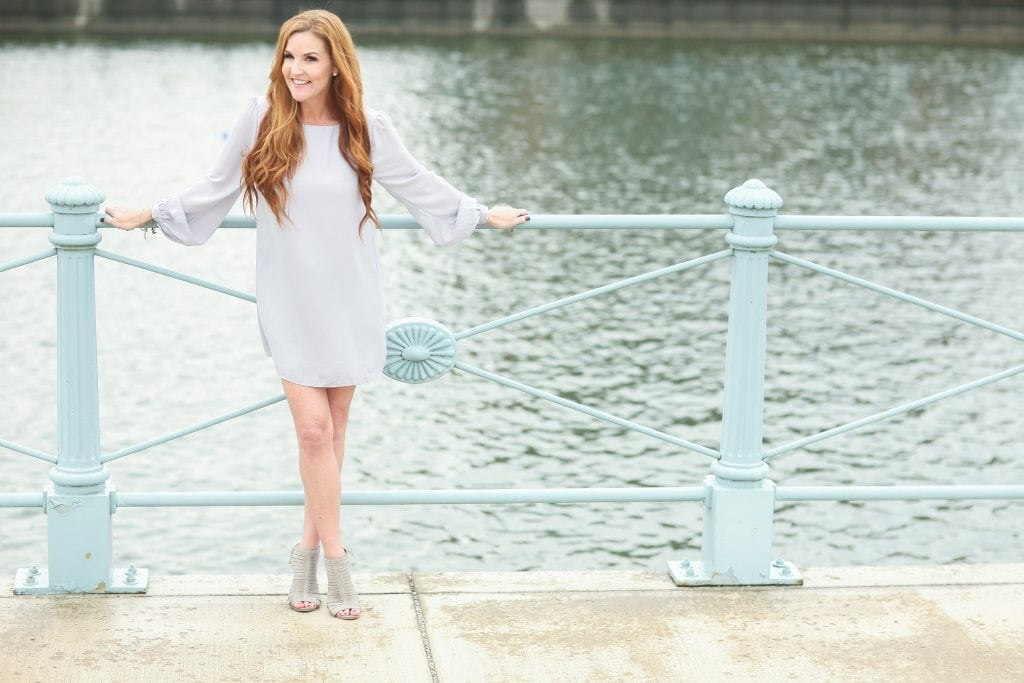 With a simple scoop neck, puffed sleeves and gold buttons, I would feel comfortable wearing it to an important meeting, cocktail event, or a night out. Yes, it is above the knee, but not so short that I am constantly worried about being too revealing.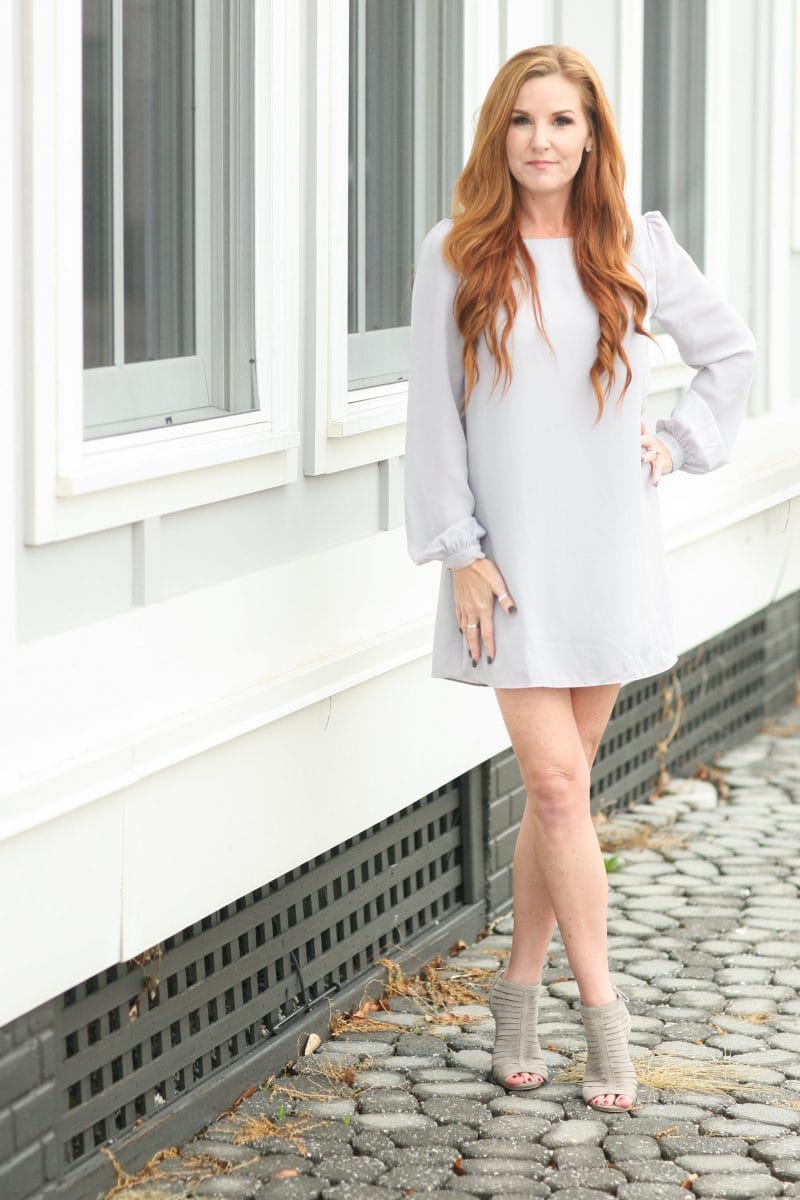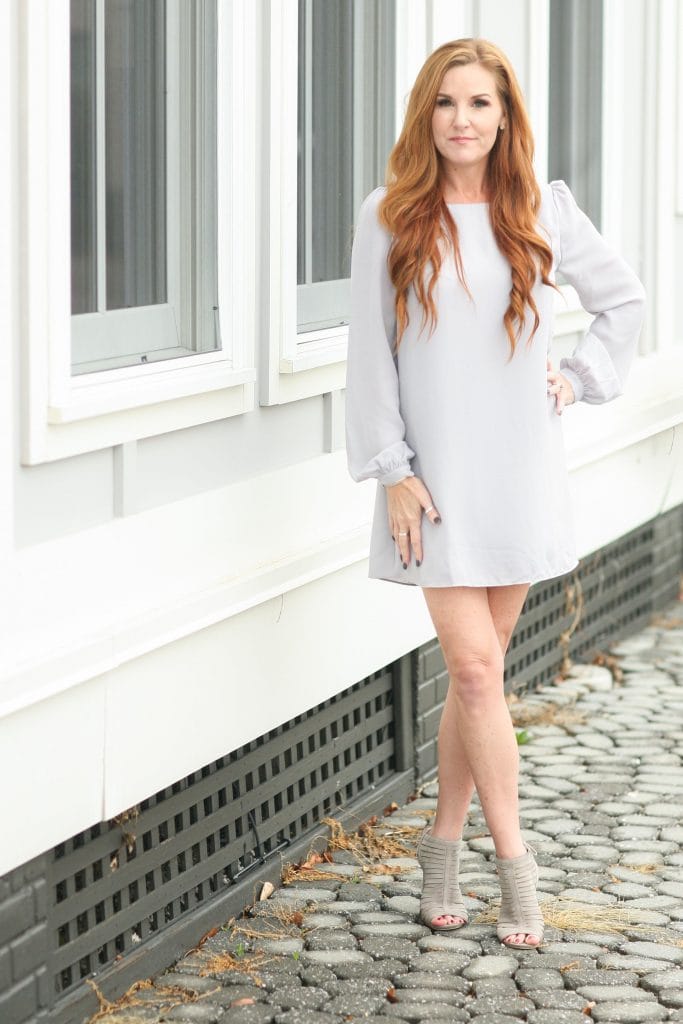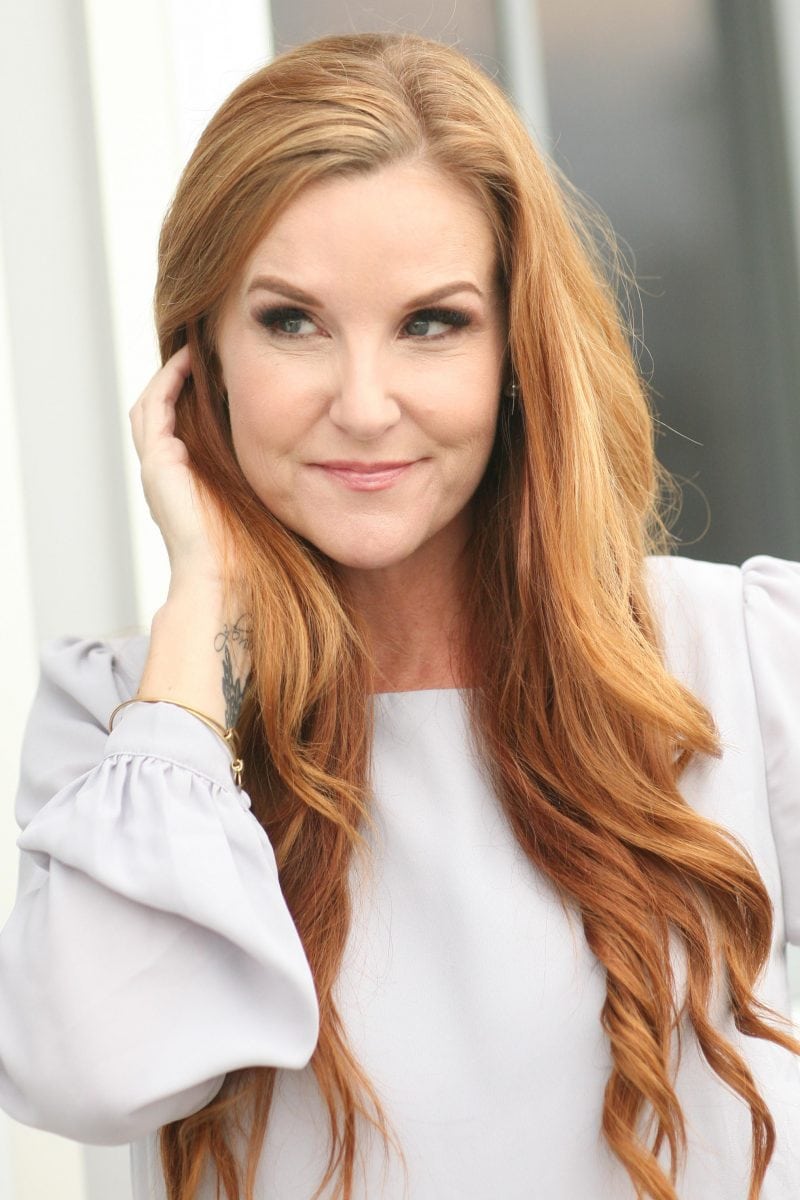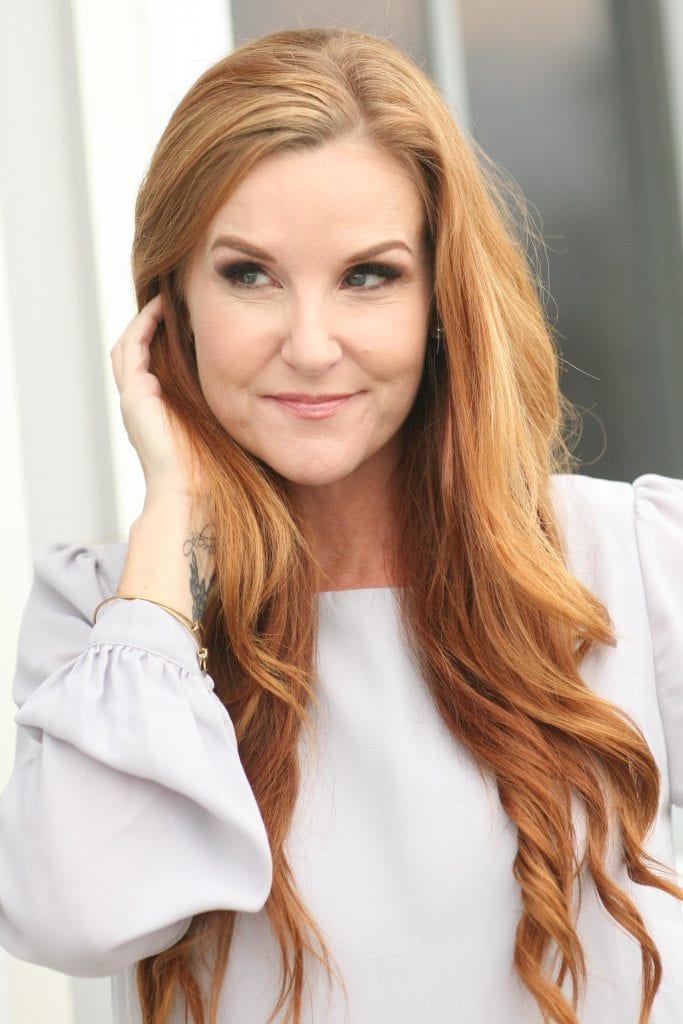 Even with the long sleeve, it is so light-weight, it is ideal for the Summer season.
Where did I find this dress? Confession – my daughter and her friends sent me to Lulu's when they were all seeking dresses for a Cotillion dinner and dance. Well, good news for me AND for Delaney, we found her the perfect dress and I…well….let's just say I found a few as well.
Including this dress, which has now earned a Top 5 spot in my closet.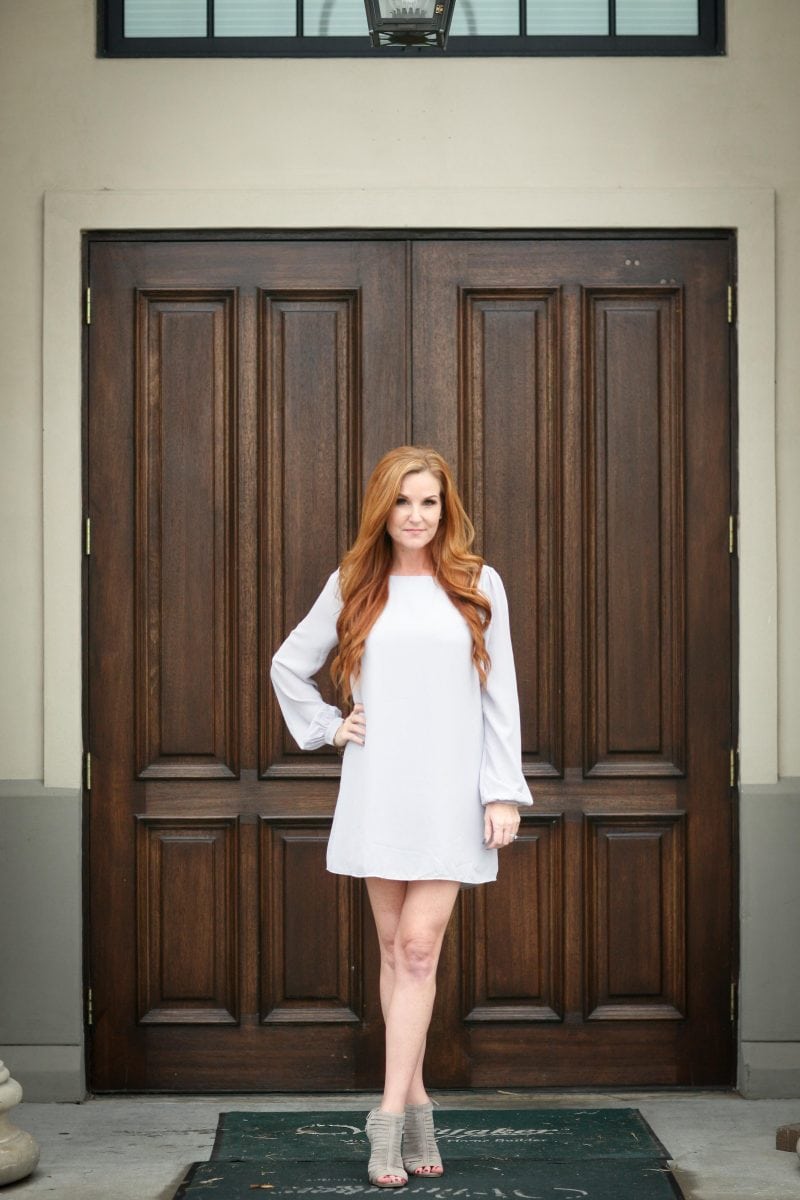 Did I mention that it is comfortable in addition to being stylish?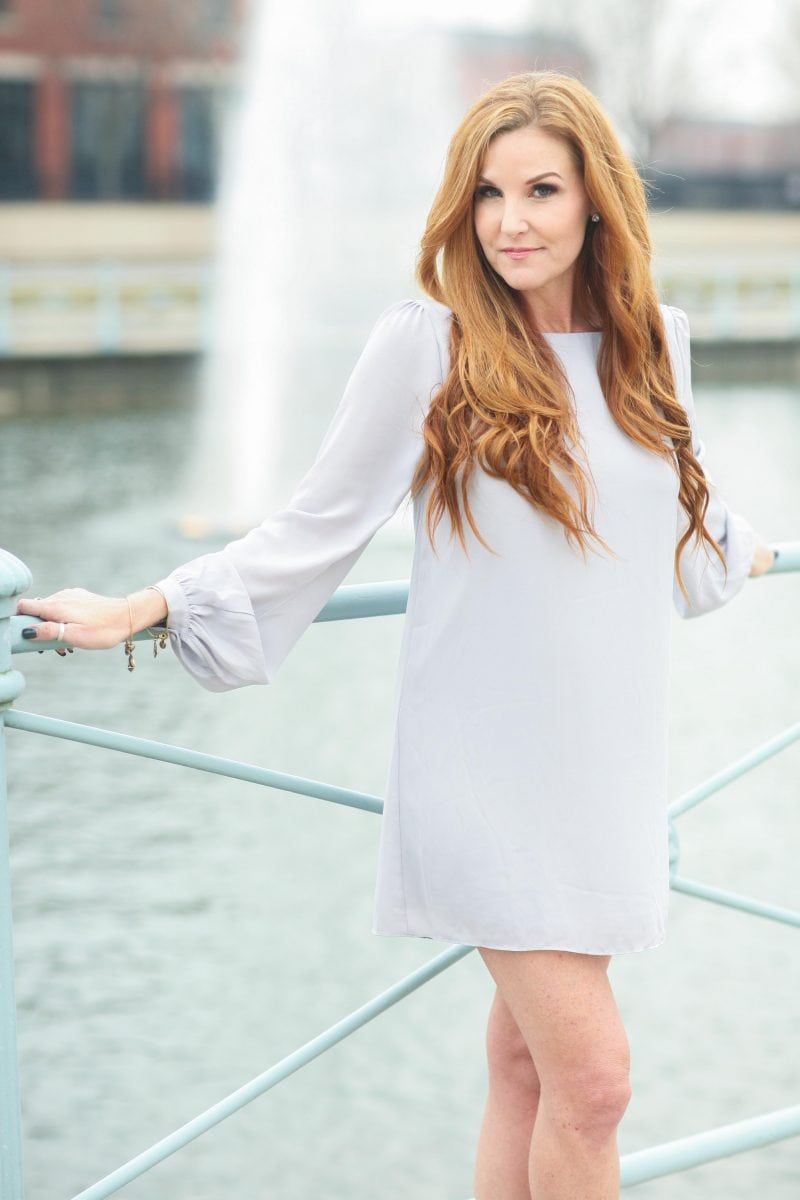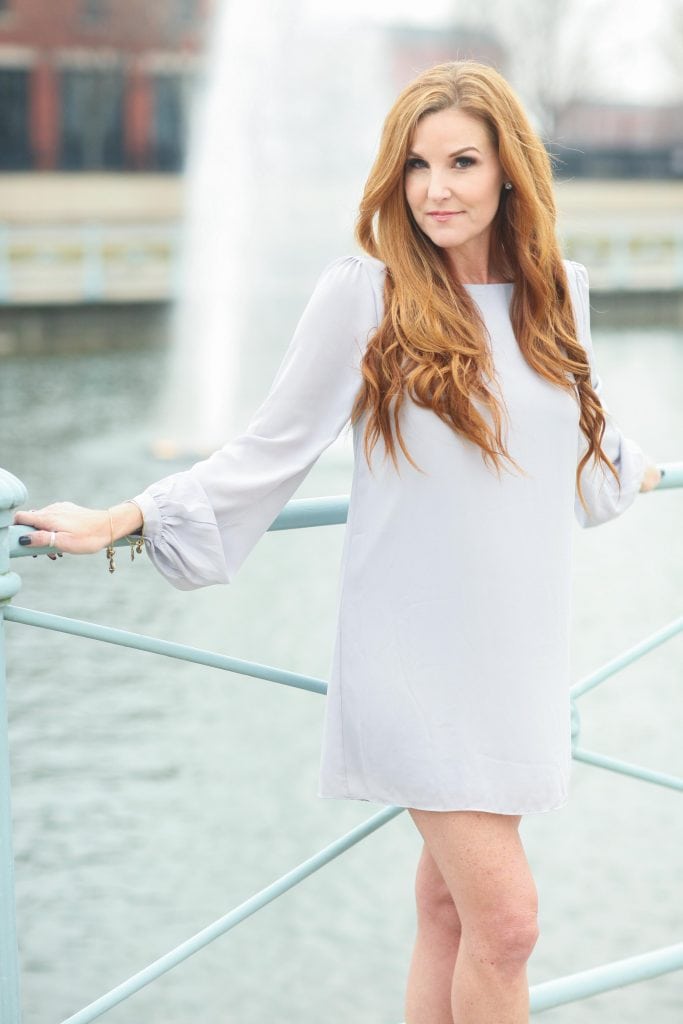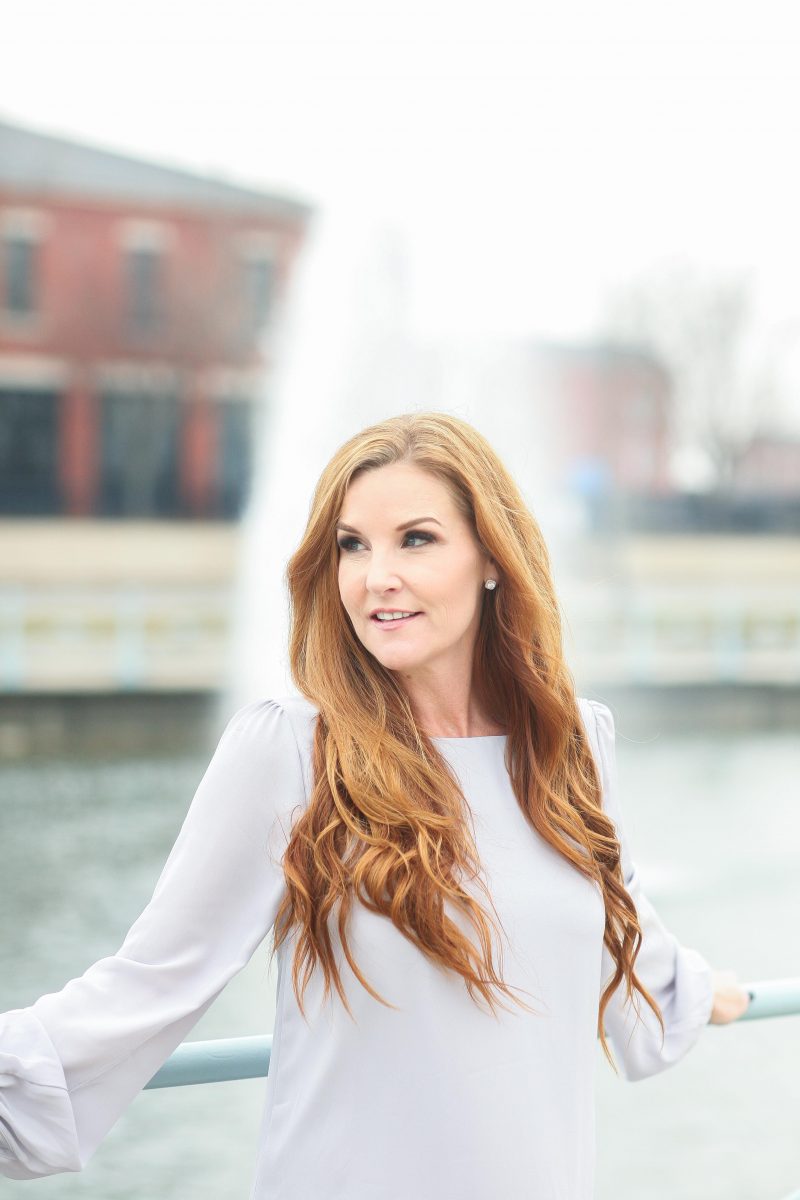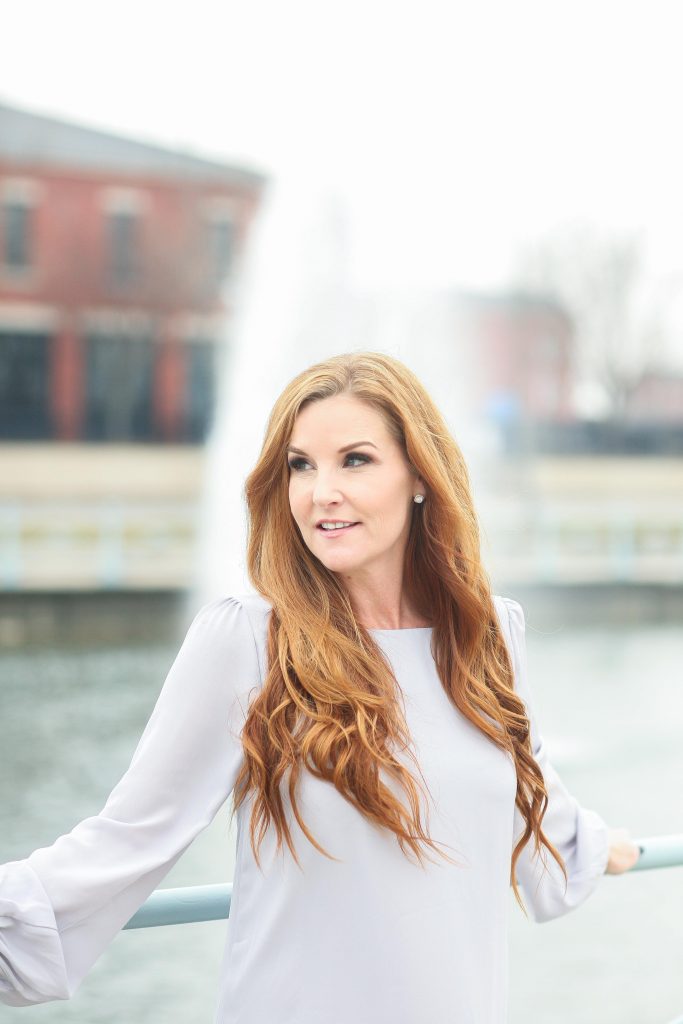 I should also mention, if you love the dress, but don't think grey is your jam? It does
also come in black
…but, I have a different favorite Little Black Dress from Lulu's that I'll be sharing about soon.
Over the next few weeks, my small girl and I are going to be sharing a variety of ways we dress up, dress down, go fancy and casual throughout the summer months. You can follow along with the #DressForSummer hashtag here on the website and, of course, on Instagram. Or, if you are looking for a way to spice up your hairstyles – go for a quick, easy beach wave or a chic side twist. (Those include videos as a guide!)
Happy Summer, my Friends.
A great big, beautiful thank you to my friend and talented photographer Joanna Kleine, for always making me feel my very best. 
*Some links may include affiliates*