Los Angeles is my hometown. So, it probably doesn't come as a surprise that I would be telling you I love something based in that area, but I'm going to do it anyway.
I was recently a guest on the Carnival Splendor for a 5-day, 4 night cruise out of the City of Angeles. (The port is actually in Long Beach, but you can certainly fly into LA to set sail – that is, assuming you aren't a local and planning to drive.) I wanted to share with you the reasons you should book a Carnival Cruise out of Los Angeles.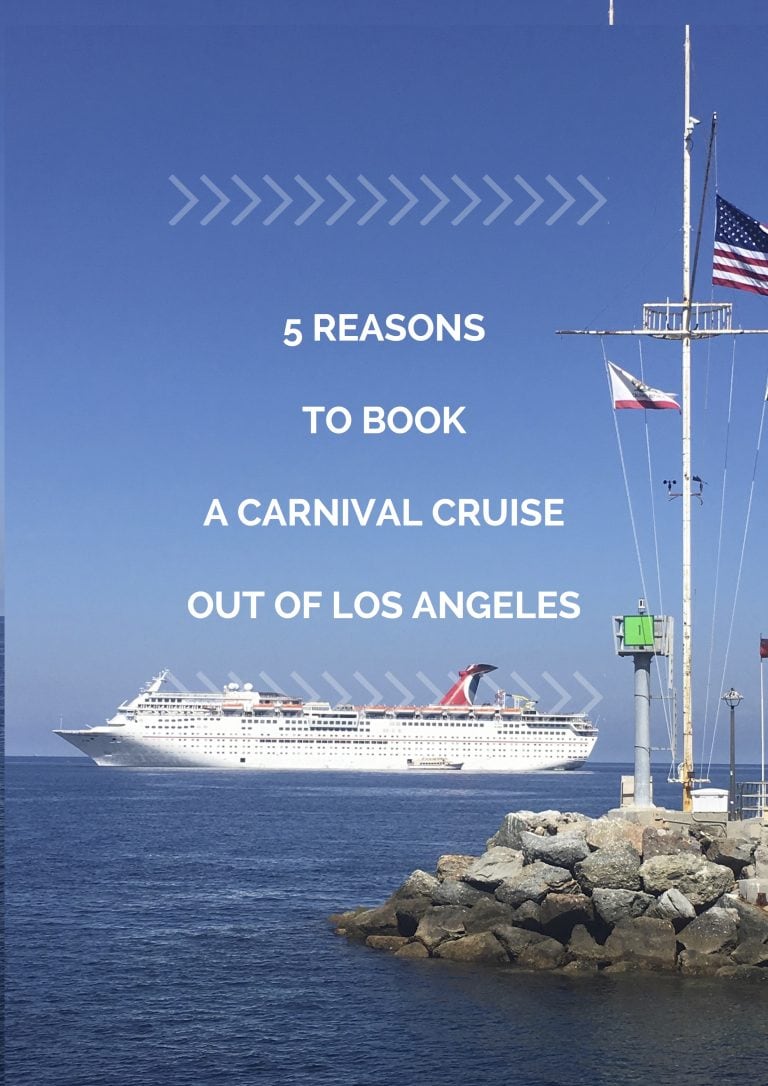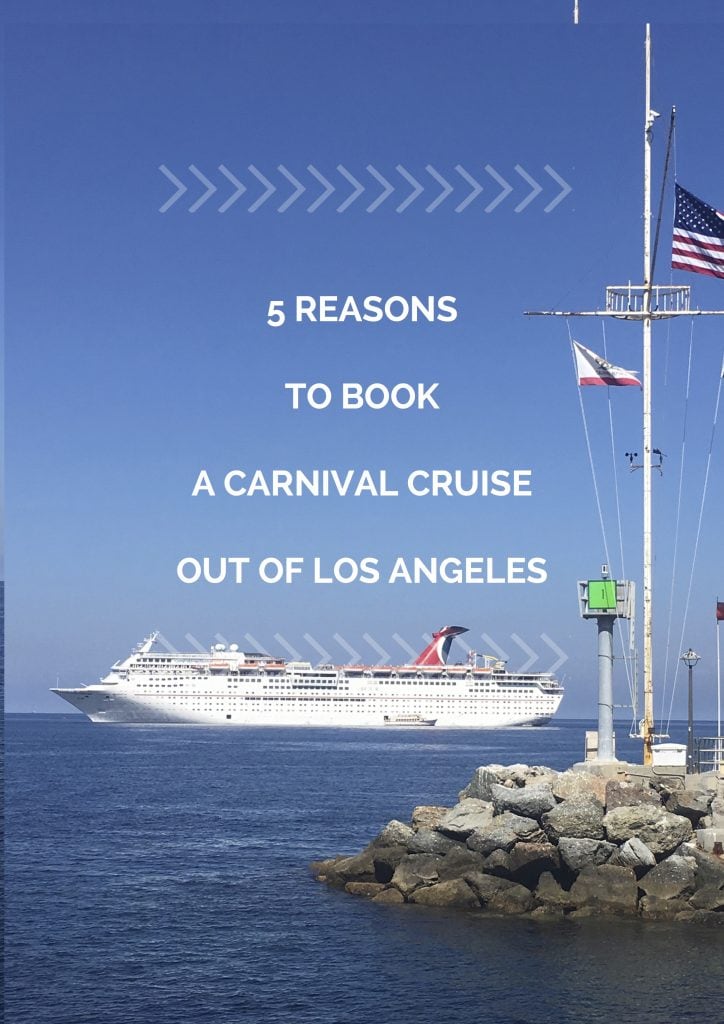 5 Reasons to Book a Carnival Cruise out of Los Angeles
Cruise Options – Most of the cruises leaving from this port are headed to either Ensenada in Baja, California (that is in Mexico) or to both Ensenada and Catalina Island – a gem just 22 miles off the coast of Los Angeles. These cruises range from 4-day/3-night to 5-day/4-night.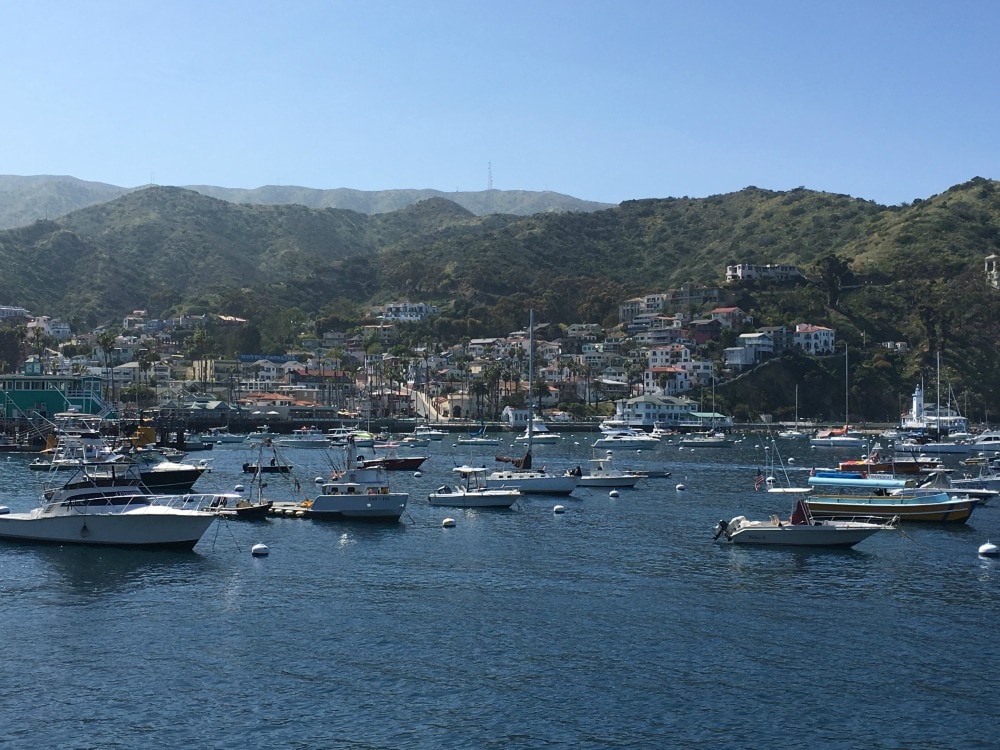 You can choose to sail aboard the Inspiration or the newly renovated Imagination. Just this past fall, the Imagination underwent a multi-million dollar facelift and added some Carnival passenger favorites – including Guy's Burger Joint, the Alchemy Bar (definitely a favorite of mine!) and Cherry on Top – a truly addicting candy shop.
For those of you looking for a longer time on board, there are cruise options heading to the Mexican Riviera (7 days aboard the Splendor),  to Hawaii (14 or 15 days), to Alaska (15 days), and a 14-day option in January 2018 through the Panama Canal.
Excursions – Even though you aren't miles away, it will feel as though you are. Exploring Catalina Island (a gem of an island only 22 miles off the coast of Los Angeles offers everything from zip lining to parasailing, from golf outings and food tours to glass bottom boats and snorkeling. But, if you would allow me to make an extraordinary recommendation, it would be to book the coastal wild dolphin adventure.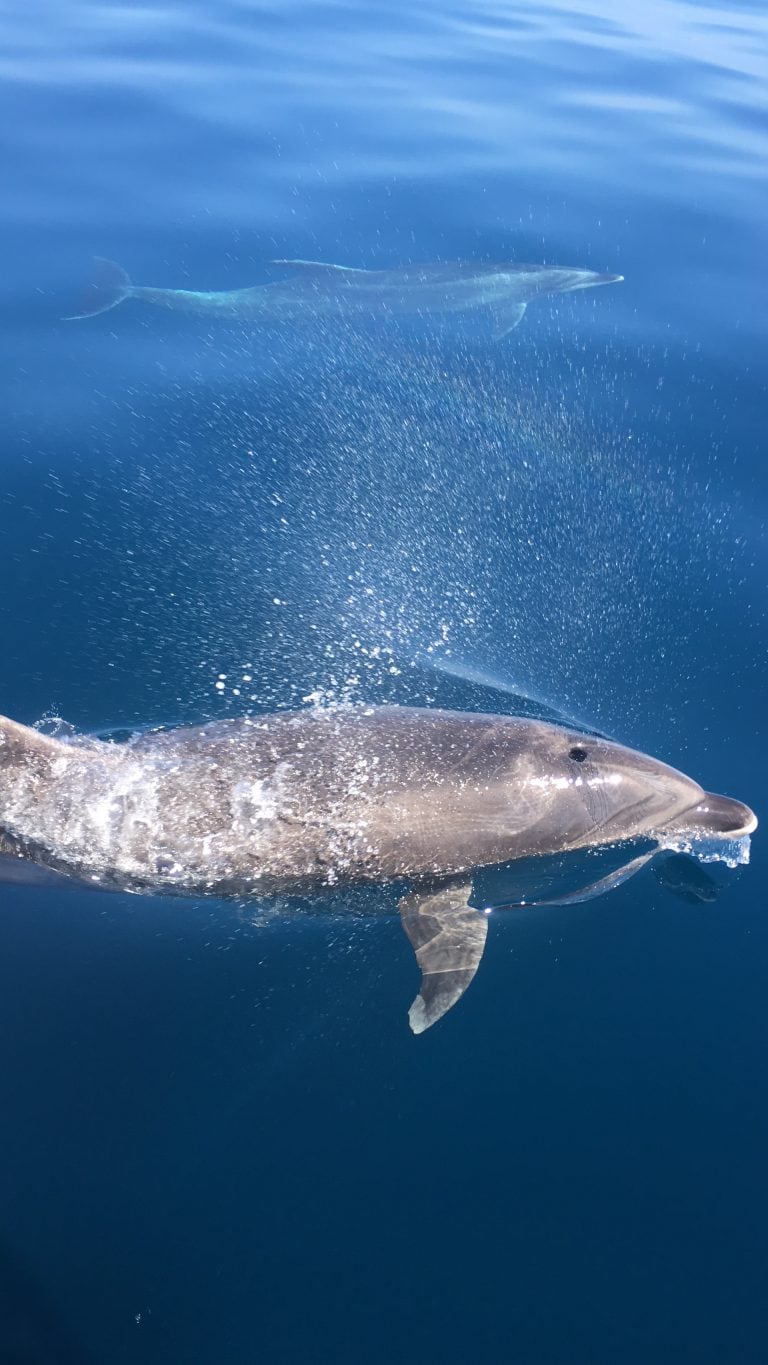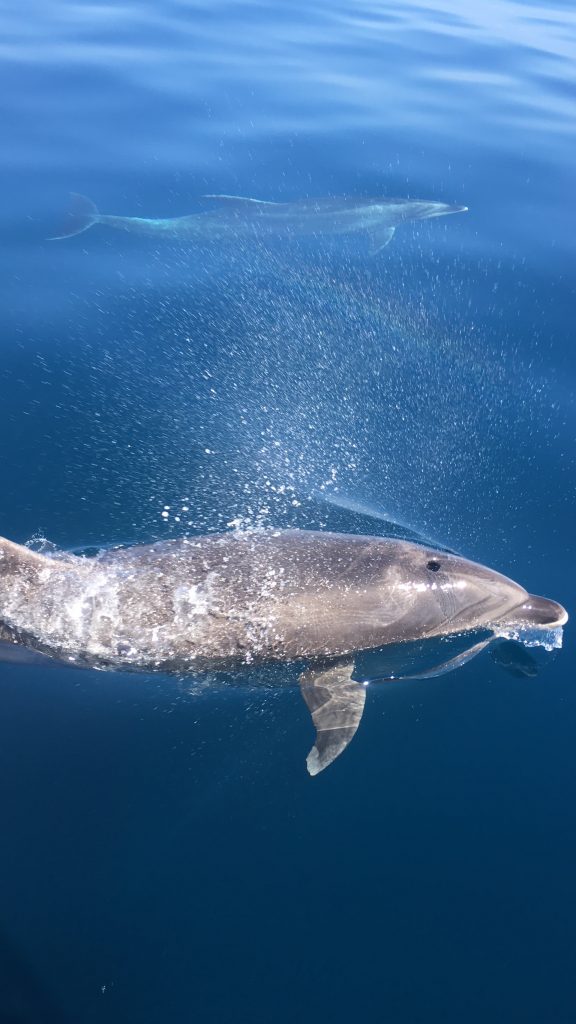 There is something simply magical about seeing these creatures surface and even race your boat, playing and singing along as you sail. As you dangle your feet from the front of the boat, you will be amazed to see their playful spirits, the markings on their backs and hear the calls as they respond to you and each other.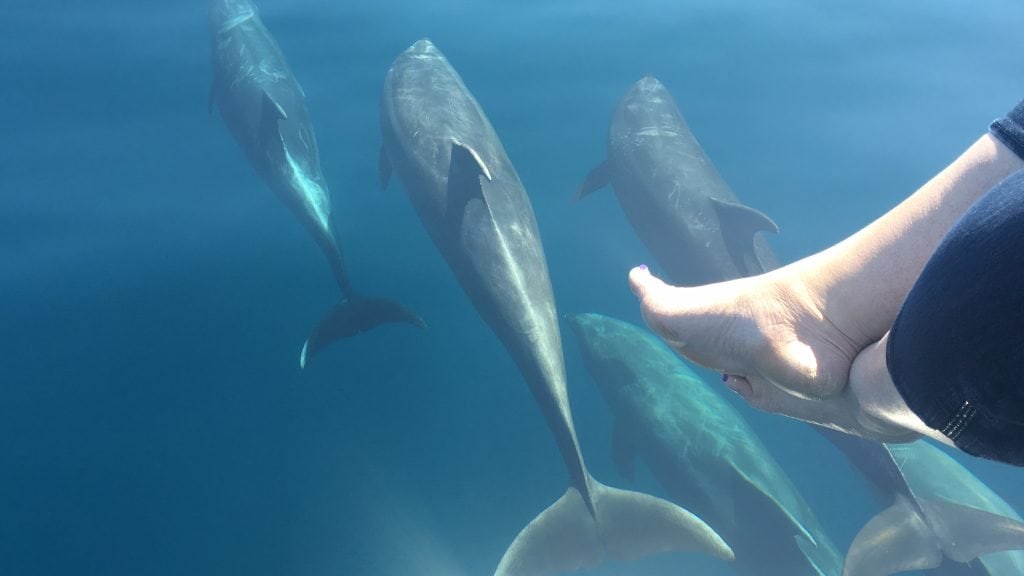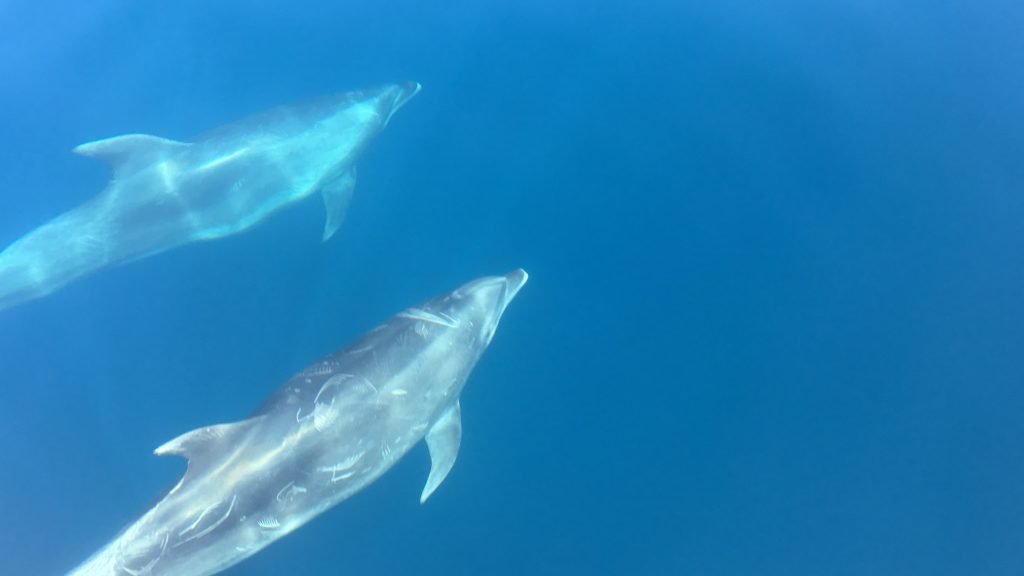 It is a MUST-DO.
As for Ensenada, the options are equally bountiful. You can take surf lessons, go horseback riding, take a jeep tour, go deep sea fishing…or like me, opt for the ever-amazing wine tour. Yes….Ensenada has spectacular winery tours.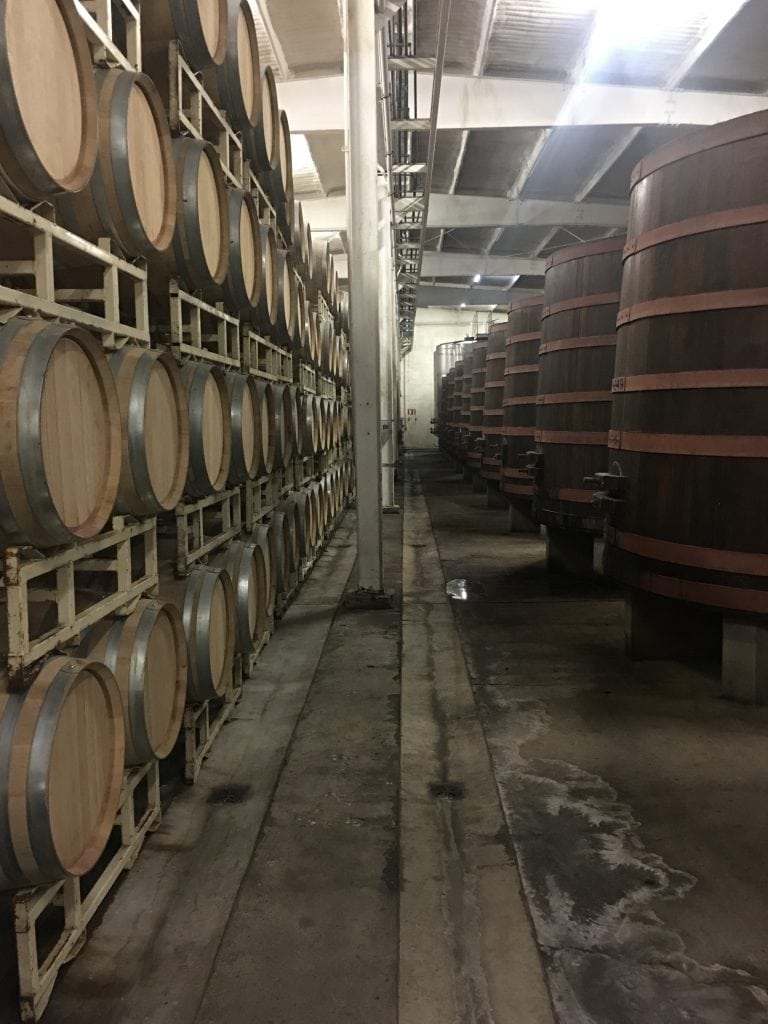 The wine (and the company) were divine…and friends….the fresh bread will leave you wanting to hire a personal chef to duplicate the experience.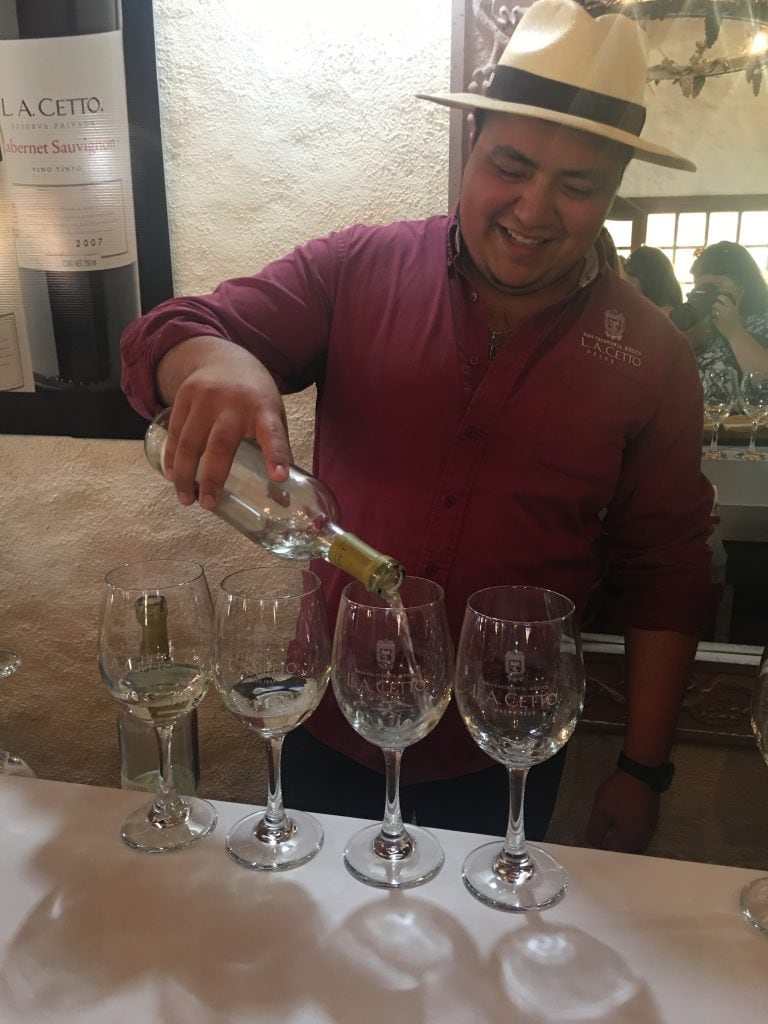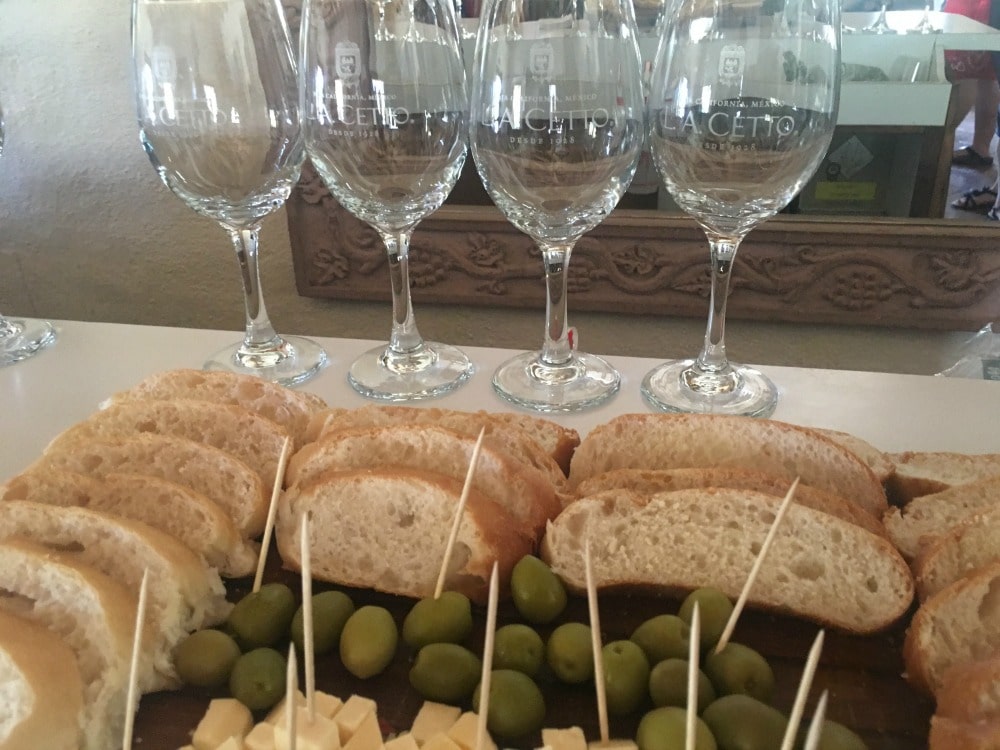 The Perks
– if you are a regular Carnival traveler, I won't be telling you anything you don't know, but I must share that your Los Angeles based excursion will include everything you have long loved about Carnival. The restaurants are wonderful, the food is what you wish you could make at home, the bars are Cheers-like in their ability to welcome you and make you feel at home and the spa experience is one you wish you could duplicate again and again.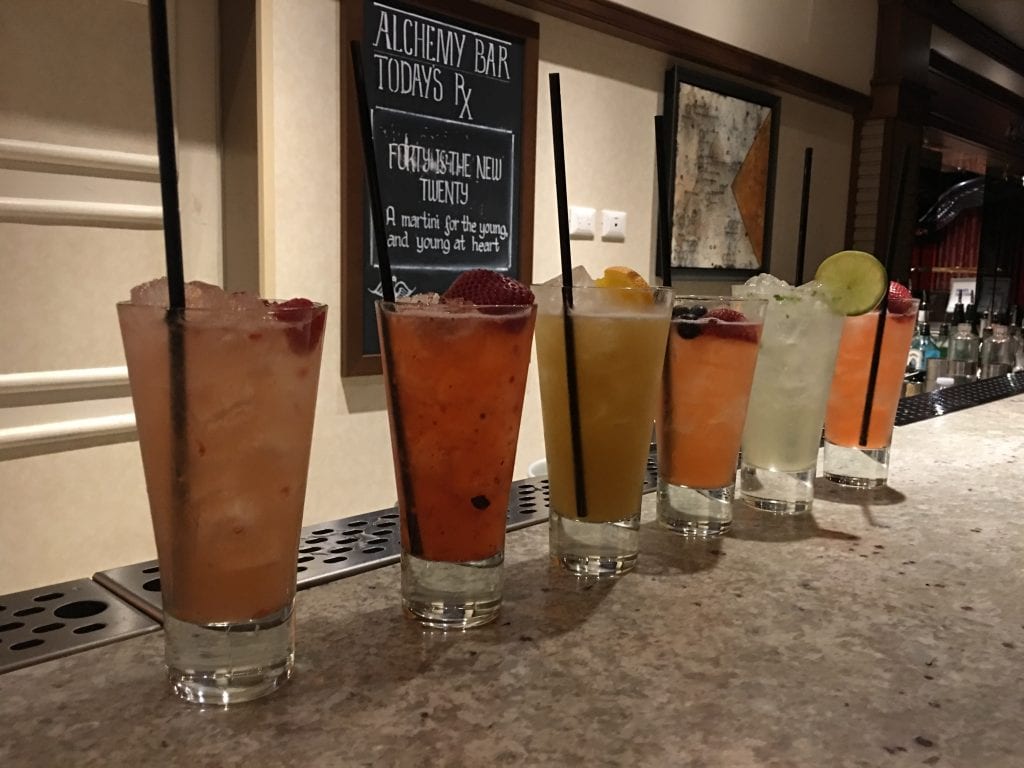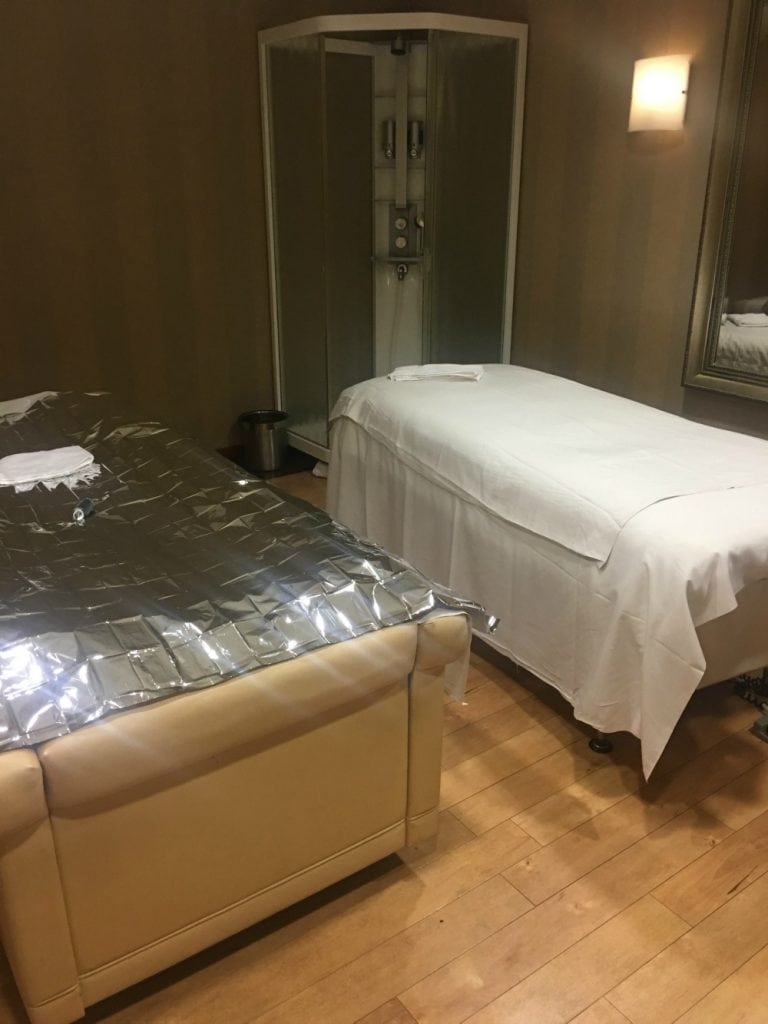 Oh…and did I forget to mention the EXTRAORDINARY that is
Carnival Live
? I've had the privilege of seeing both
Sam Hunt (
on a previous cruise) and Carrie Underwood – on this venture, but there are so many more entertainers to seek out – My
friend Sara recently saw (and love) Jay Leno
. So the #live experience includes current stars, the singers we have long loved and comedians who will keep us laughing for hours. I'd consider looking in to a Carnival Live experience.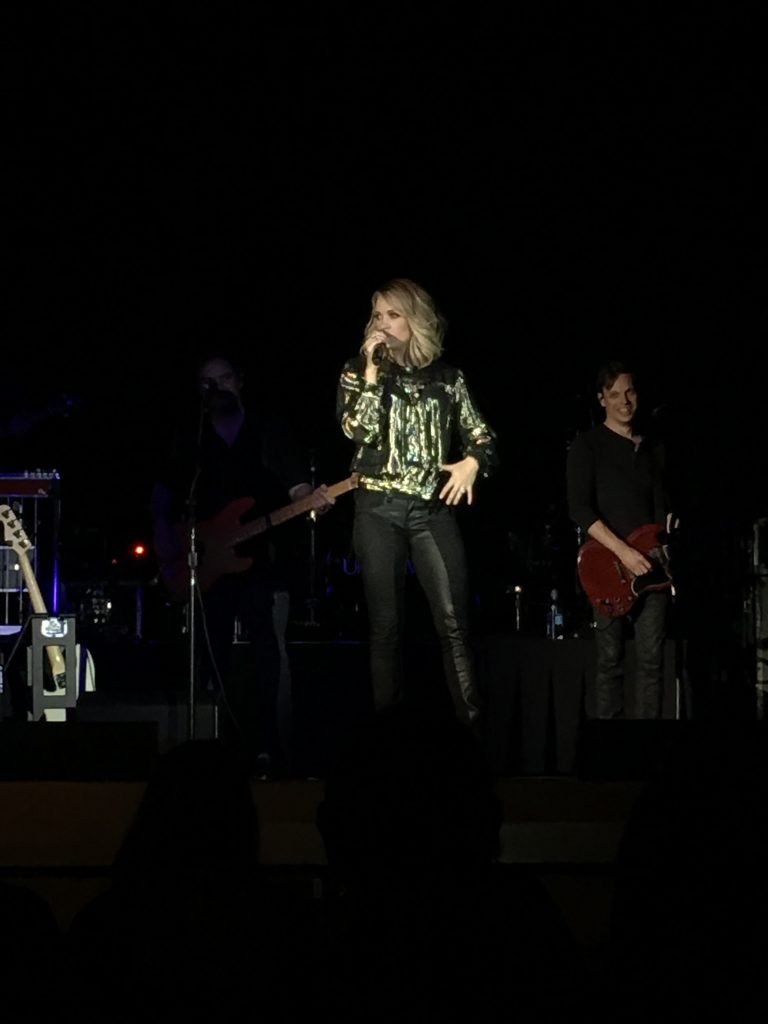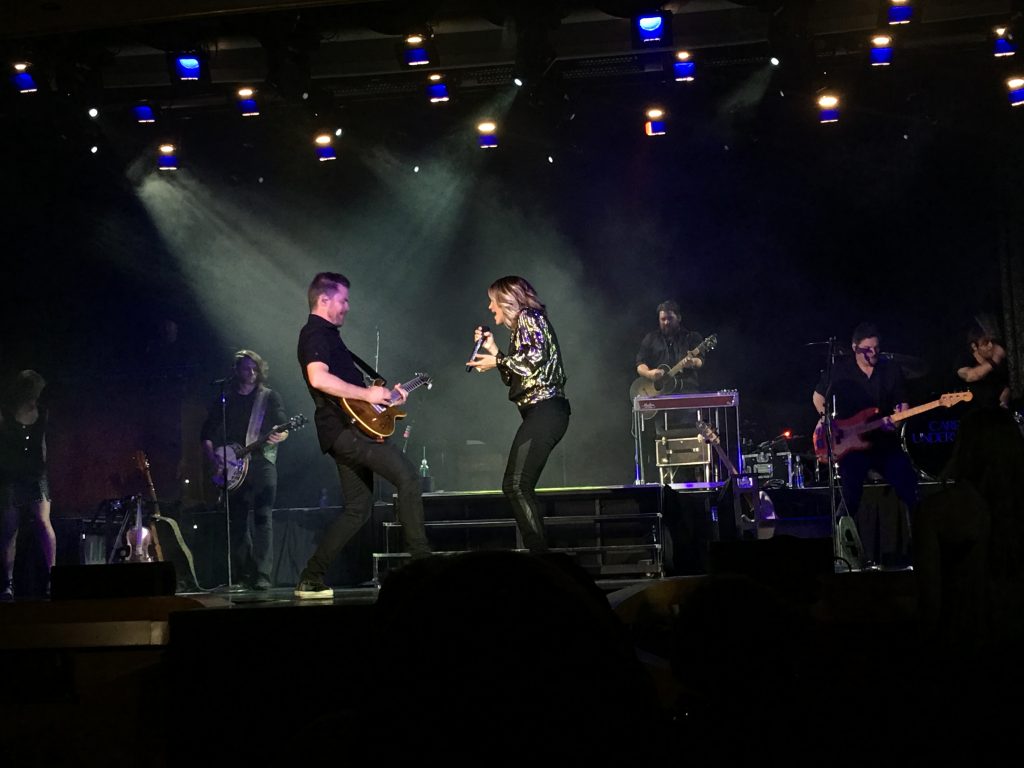 Just long enough
– I get it – sometimes you want to get away from it all for weeks at a time, but let's be honest, that is hardly realistic, right? These cruises out of Los Angeles, are the perfect combination of 'getaway from it all' and 'I promise I haven't been gone forever'. You have enough time to relax, enjoy the happy with your fellow passengers, partake in an excursion, take in the amenities of the ship AND feel peaceful enough to head home.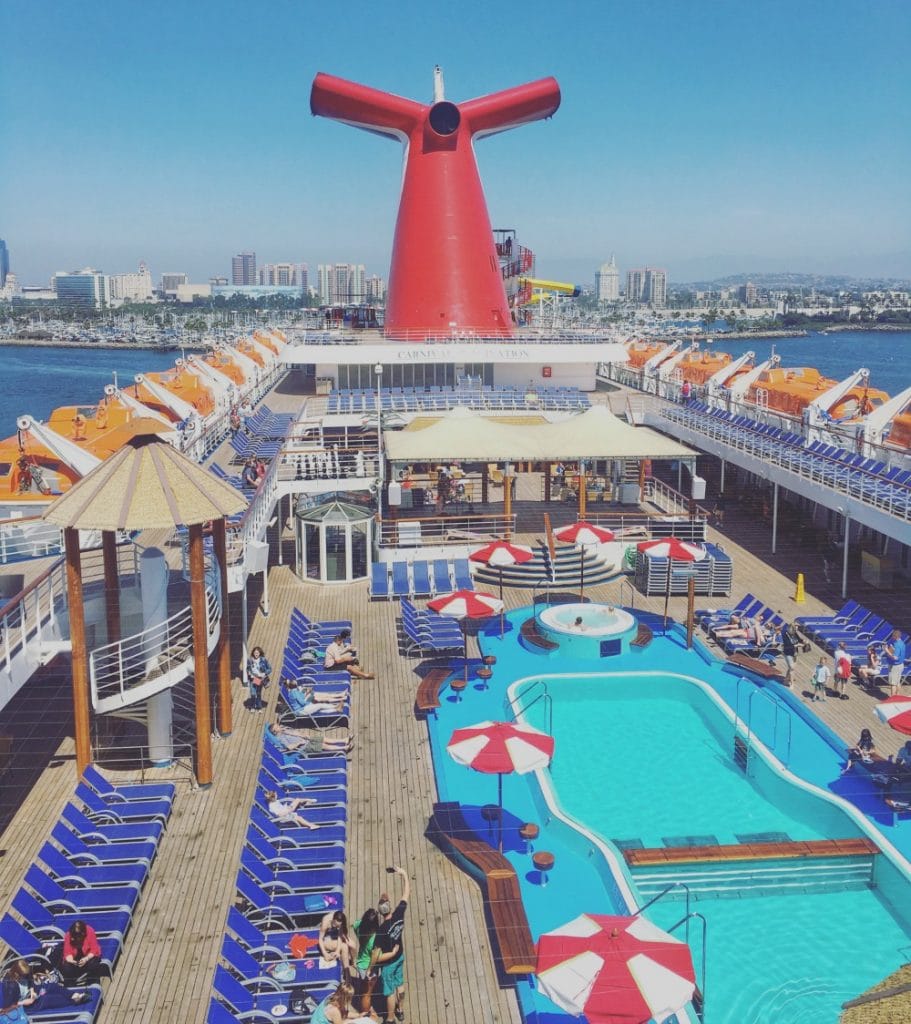 Sunsets always deliver
– It simply wouldn't make sense if I didn't end with highlighting one of my very favorite cruise-ship experiences – the sunset. Since I was a little girl, I've been mesmerized by both sunrises and sunsets – most specifically over the ocean. I can promise you I'm not alone as I sometimes jockey for the perfect spot to take the magical photo, or to simply breathe and take it in. Either way, the sunsets make the experience worth it.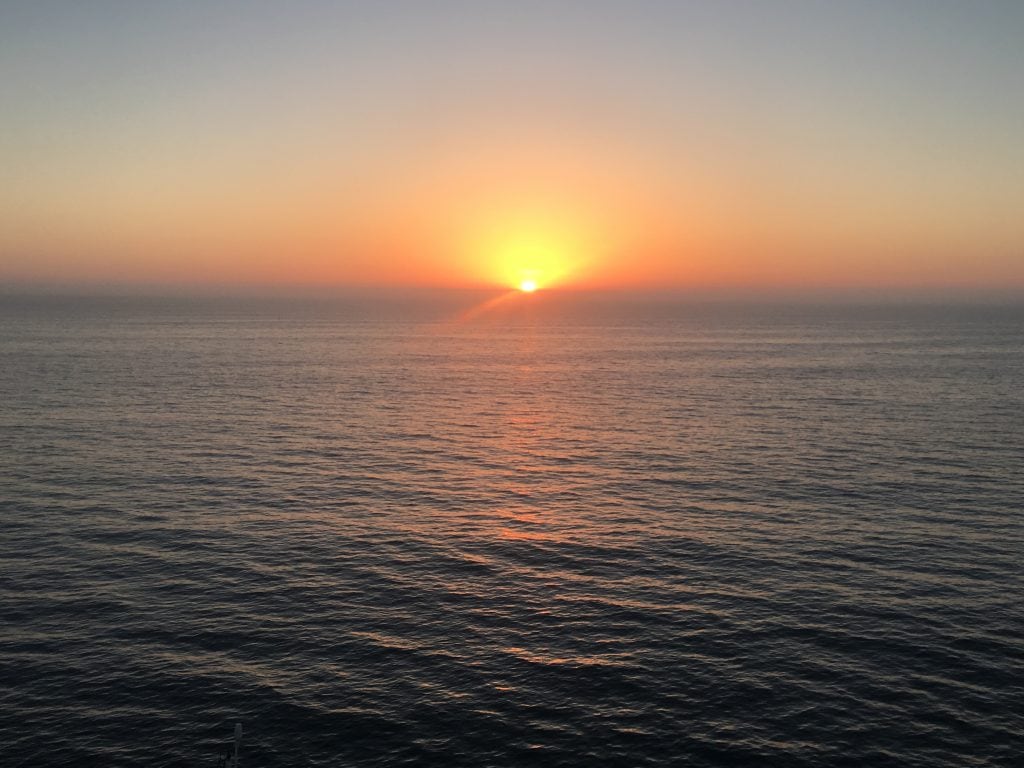 Breathe. Be mesmerized. Find a place of rejuvenation.
And tell me where you are going next, so I can meet you.
P.S – If you need to be convinced to travel only with adults, let me help you. Or…if you are the kind of girl (like me) who LOVES to support companies doing good in the world, happy to help you there too.
Disclosure: I'm beyond grateful to have had the gift of partnering with Carnival for a few on-the-water experiences. As always, all opinions and thoughts are mine and mine alone.