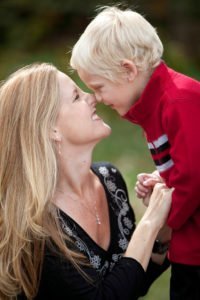 I got dressed up to head out for the evening.  When I walked into the room, he tilted his blond head and eyed me critically….  mentally assessing me.  After a good 'up-and-down'….  he announced, "Mommy, you look bee-yooo-ti-FULL."
And I melted.
My sweet boy.
My sweet, small dude.
The one who still holds my hand.
And still snuggles.
The one who demands I stop working for Eskimo kisses.
The one who begs to dance with me.
The one who won't get out of the car for school without kissing me good-bye.
The one who's blond hair,  blue eyes and zest for life make him irresistible.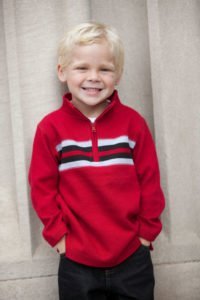 The one who can recite Bible verses better than many adults I know and is prone to slow-poking this way through the house when we need to leave.
The one who can't make it through a day without a spontaneous, "Mommy?  (yes, buddy)  I love you."
The one who, today, is celebrating yet another un-birthday.  But today is a special, un-birthday – his HALF un-birthday.  Four and a HALF years old.
Four and a HALF years ago, I laughed this small guy into the world. ( I really did) And he has delighted me every second since then.
I blame him for the laugh lines around my eyes.  And the tummy ache from giggling.
He's so intent on being a BIG KID.  I dread the day one of these un-birthdays makes him too big to hold my hand. Too big for Eskimo kisses. Too big for the spontaneous love.
So, for now….  I will take this unbirthday to revel in the PURE BOY JOY that is my small dude.
Wishing him a VERY HAPPY UNBIRTHDAY!