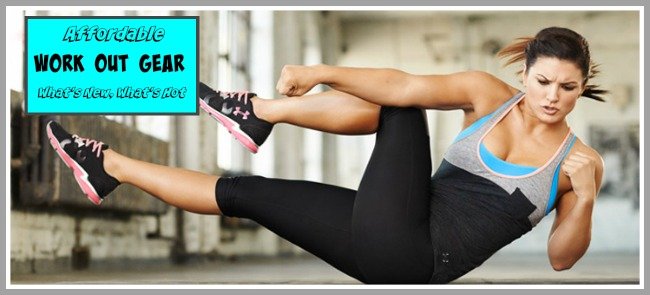 I really do not care if it is cliché, but every year in January I recommit to exercise. You know, like every single other adult in North America. The combination of holiday overindulging and the promise of a new year make for the perfect time to get our bodies on track with increased activity.
Well-made work out gear is a great boost and incentive to hit the gym more frequently. If your old gym gear is worn out and falling down mid-jumping jack, or consists solely of free promotional t-shirts, you truly do need to purchase new items. To begin, a supportive sports bra, a top and bottom are all you need to start. You can hand wash them after each use and they will be dry by the next day. Here are my affordable high performance picks – everything is priced $9-49!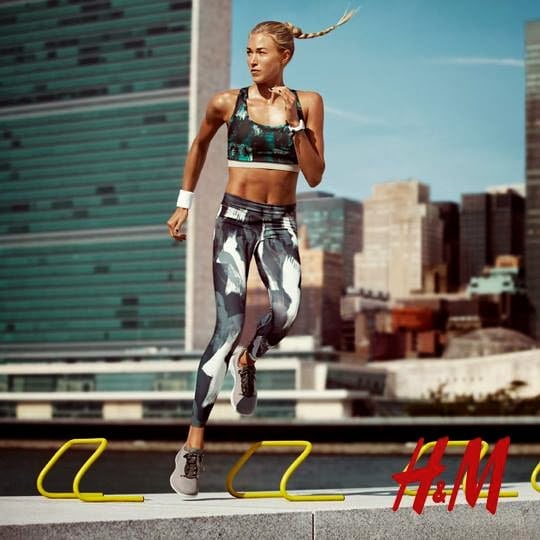 This one-year-old line of work out gear from budget-friendly H&M is stocked with budget-friendly basics. It has sports bras with three levels of support (high, medium and low), sports tops of all sleeve lengths, pants, jackets and accessories. Most items are fitted and body conscious.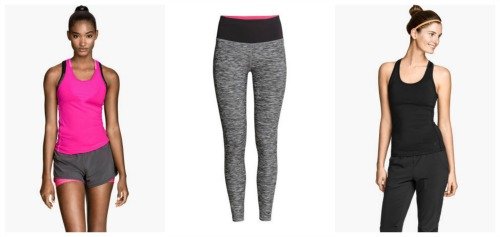 My picks:
Running Tank Top $14.95 – Support up top, breathable mesh around underarms, reflective details for night runs.
Yoga Tights $29.95 – Ultra-wide waistband that won't slip down during down dog, hidden key pocket.
Sports Tank Top $9.95 – Fast-drying, racer back, array of colors and patterns for less than ten bucks.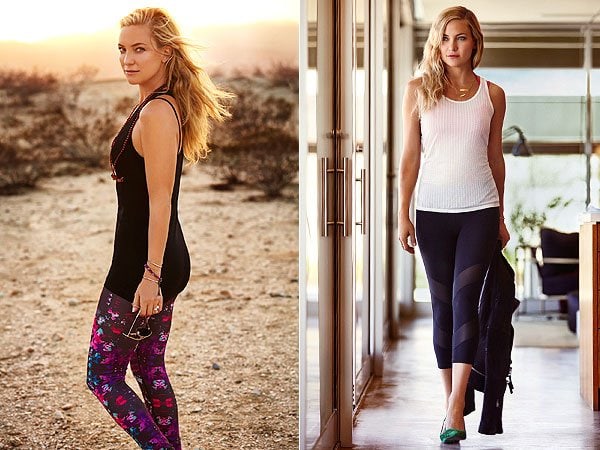 This new company is co-founded by Kate Hudson and is based on a monthly membership structure, much like StyleMint, JewelMint or ShoeMint, if you are familiar. Basically you join as a VIP and receive your first complete workout outfit of two-three top + bottom pieces for $25. Then every month after you receive outfits curated for your style and fitness preferences that will cost you $49-$59.
However, you can skip any month, as long as you log in the first week of each month and remember to skip. VIP members also receive reduced prices on a la carte items, so if you fall in love with a certain running pant you can order more at a discount. There is no membership fee, just the responsibility to remember to skip or choose each month.
The clothing items are extremely flattering and on-trend. The items I have purchased seem to be holding up well after several months and multiple gentle washings and line dries.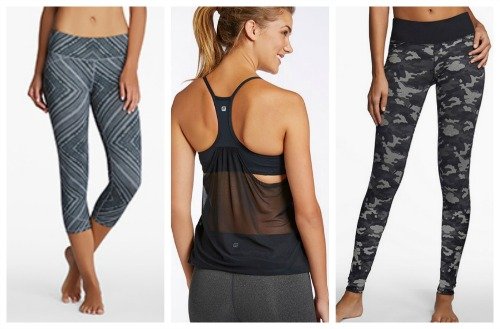 My picks:
Lima Capri $44.95 (member price) – The most slimming and booty-lifting general workout capri I have found. Gentle compression means everything stays put while you run or lift.
Norwalk Tank $34.95 (member price) – A built in bra, banded top and flowing back make for a super yoga friendly top.
Nadi Legging $49.95 (member price) – Maximum compression and a cool street camo print will make your legs look slender and feel energetic.
This classic high performance brand is not just for mega jocks, and it is not always expensive. Shop the women's sales, outlet site and sign up for e-mail deals to find tons of well-made, long-lasting pieces for your gym wear collection.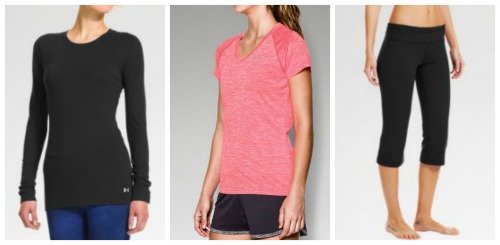 My picks:
ColdGear Infrared Crew $36.99 – Super soft, this long-sleeved crew has a thermo-conductive inner coating to absorb and retain your own body heat while pulling moisture away.
Twisted Tech Short Sleeve T-Shirt $18.99 – Made of UA's signature, sweat-wicking high tech fabric, this tee will serve you in any exercise activity and last for years. 
Studio Luxe Fitted Flare Capri $39.99 – For the gym class hero, this capri will keep you cool and is a shape that is flattering without being overly tight. Perfect for Body Pump, Step and other cardio/weight training group exercise.
What is YOUR go-to place to find new gym gear?