Vacations are a chance to escape from the everyday stresses of work and home. What better way to do that than with a trip that is designed with relaxation in mind. Check out these best places for a California Spa Vacation, and you'll be sure to leave all your worries behind!
1. Peninsula Spa
Beverly Hills
Visit the spa that caters to Hollywood's Elite, and you'll be treated like royalty. This gorgeous spa is next to the hotel's breathtaking rooftop garden. The five-star Peninsula Spa has full treatments from luxurious massages to body wraps and  a Biologique Recherche Facial to address all your skin care needs. Book a spa soirée for groups of six or more, go as a couple, or enjoy your solo spa experience.
2. Spa Gaucin
Dana Point
Enjoy one of 24 treatment rooms or five couples' suites at the romantic Spa Gaucin at The St. Regis Monarch Beach. Take advantage of one of the signature services like the Ultimate Beauty (pampering you from head-to-toe beginning with a scalp massage) or a Couples Retreat featuring 90-minute Swedish or Therapeutic Massage and a 20-minute Tranquility Bath.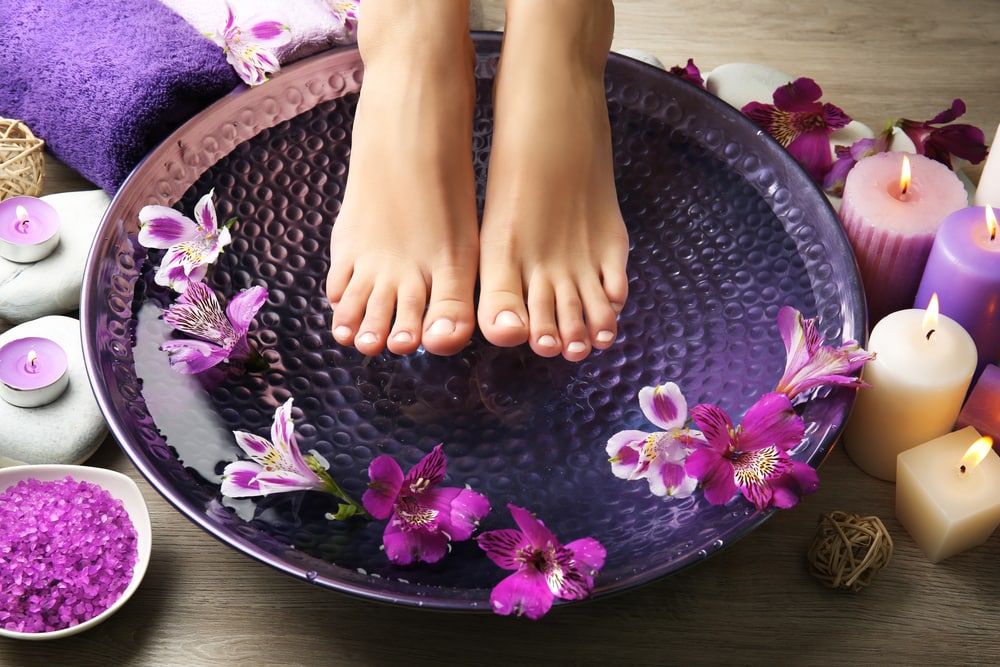 3. The Ritz-Carlton Spa
Los Angeles
In this 8,000 square foot spa, you'll find romance, serenity, or a vacation away from it all. Really, The Ritz is ready to give you whatever your peaceful heart desires. Featured seasonal treatments such as "Smoke & Roses" are what makes this spa a unique gem in not only in California, but in the country.
4. Ojai Valley Inn & Spa
Ojai
This spa is not just about beauty although they have those services too. The Ojai Valley Inn & Spa features adventurous experiences like wilderness hiking and geocaching. New body pilates and other fitness and mind/body wellness classes are also available. One of the most unique features of the spa, however, is the offering of art classes through the Artist Cottage & Apothecary. Watercolors, pottery, and spirit stones are just a few of the mementos you can create on your spa vacation at Ojai Valley.
5. Burke Williams
San Francisco
Delight in this Parisian-themed spa with 15 massage rooms and treatments for every physical and mental need. Take advantage of Ayurvedic that use herbal blends, essential oils, and relaxation to restore the body to its natural wellness state. Traditional spa services in beauty and massage are also available at Burke Williams.
Wherever you travel in California, you're sure to find a relaxing, luxurious place to unwind. These are the best places for a California Spa Vacation whether you're traveling solo, with your girlfriends, or with the one you love!
Staying close to home or getting ready for your spa vacation? Check out these amazing spa-inspired gifts or gift cards!
The Peninsula Spa Gift Card ($100)
Spafinder Wellness 365 Gift Card $100
Earth & Sea Spa Essentials Aroma Candle Gift Set
Pinkiou Spa Gel Socks for Soften Cracked Skin Moisturising feet care Exfoliating Dry Heel Booties pedicure (socks, blue)
Premium, Turkish Combed Cotton, Luxury Hotel & Spa Towel Sets for Maximum Softness and Absorbency by American Soft Linen, (8 Pack Towel Set, Snow White)
Spa Music Collection 2: Relaxing Music for Spa, Massage, Relaxation, New Age and Healing
Disclosure: Some links are affiliate links