Exactly one year ago, I was excitedly planning to attend my very first conference – Blissdom.
If you aren't familiar with Blissdom – it is the brainchild of two of the most brilliant women online,  Alli Worthington and Barbara Jones.
I had a spectacular time.  I credit my time at Blissdom, along with the dozens of amazing women I met then and have since been lucky enough to call friends with the growth I have experienced, both professionally and personally.
I'll be honest, I wasn't sure what to expect.  I do know, I never anticipated the depth of the connections, the open arms of this community, the friendships that would cement in no time at all.
I knew I had much to learn, but (honestly!) it was like I had been sitting in a dark room and someone walked in and flipped on the light.  Did I mention the light was fluorescent? And beautiful?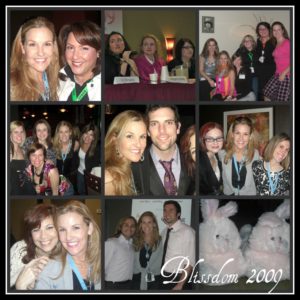 I laughed until my sides hurt.  I took pages of notes.  I slept even less than I do now because I simply didn't want to miss a minute.
And YOU do not want to miss a minute either.
I'm serious.
Have you heard the news?  I mean the REALLY-HUGE-ARE-YOU-KIDDING-ME-IT-CAN'T-POSSIBLY-BE-TRUE-OR-I-MIGHT-HAVE-TO-SCREAM-NEWS?
That Harry Connick Jr is performing at Blissdom?
And I am so excited – I will be doing a duet with him!!!!
(Kidding on that last part)
My personal, exciting news is that I am SPEAKING. But we'll come back to that in a few.
Let's talk more about Harry.
Harry and I have a bond. He sang at my wedding. He just doesn't know it.
Did I mention he is performing at the Grammys?  And then coming to Blissdom?
So, are you in?  Are you coming?  If not for Harry….for the women? For the learning? For the life-changing, soul-affirming conversations you are bound to have?
And because you want to come to my session?
I'm speaking in a Workshop on Videos and Vlogging with some amazing women: Audrey, Jo-Lynne, Jendi and Esther.
So hop to it.
In order to make Blissdom even more amazing than last year – we need one more thing:
IT HAD TO BE YOU.