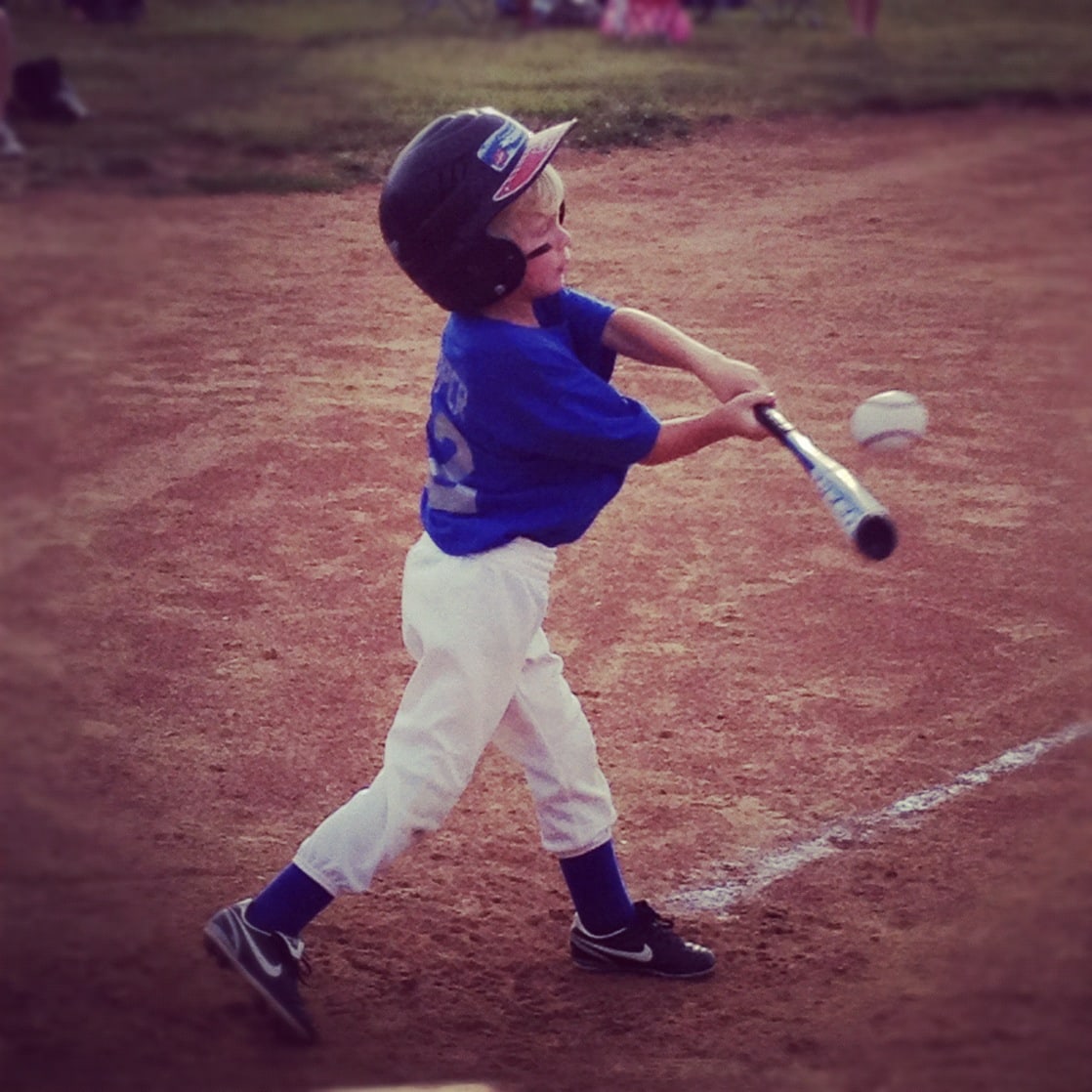 Crash! Glass Shatters!
4 eyes stare at me… mouths agape … waiting … waiting … for my reaction.
"Atta Boy Cooper!  Finally!" I exclaim.
Huh.  Incredulously, my 6-year old slugger and 8-year old shortstop look at me like I've gone crazy.
"Um, Dad, you're not mad that I just broke a window?" says the line drive hitter.
"Heck, no, for the past two weeks, I've been telling you to wait for the baseball to get deep into the zone.  You've been jumping at everything.  Too eager.  Not that time.  You let the ball travel.  You hit it off your back foot.  And, you squared it up.  So, we have to buy a new window.  That's part of it.  You.  Must.  Stay.  Back.  Trust your hands.  Got it?" I explain.
"Unbelievable" says the pony-tailed softball phenom under her breath, "Not only is he not in trouble, he's getting congratulated for breaking a window?  Well, fine, I'll go spill Chocolate Milk on the Living Room carpet. That'll probably earn me a trip to Toys R Us."
Cooper smiles.  Delaney shakes her head.  I peer over to the window surveying the damage.
"Okay, pep talk you two.  We do NOT tell Mom, got it?" says the former Coach-now-turned-Dad/Husband.
Delaney rolls her eyes, "Now, how in the world are we going to keep her from finding out about a shattered window?  Are you going to fix it?"  She laughs.
"Yeah, Dad, you can fix it.  You can fix anything," says a very supportive Cooper.
"Cooper, seriously.  Have you ever met our Dad?" says a more realistic Delaney.
"Um… Dad, actually, what are you going to do?   You're not the best at fixing things," states a now more realistic Cooper.
"It's a Double, you two," I say in a relieved tone.
An all of a sudden greedy Cooper barks, "Wait a minute, I thought a hit off the house counted as a triple."
I assume the dual role of Score Keeper and Dad, "It does.  By the way, 2 runs scored on that.  But, I meant it's a Double Pane window, and well, only a Single pane broke, so we'll just clean up the glass, toss it in the trash can, and move on.  Everyone cool with that?"
Delaney is clearly not happy with the Scorekeeper role, "I'm cool with everything except the fact he gets 2 RBI's on a hit that breaks a window."
Cooper continues his evolution from petrified to now very confident, "I'm cool with all of it."
A dumbfounded Delaney chimes in again, "The 7th inning started with me up 1 run and 0 broken windows.  Now, I'm down 1 run, your down 1 window, and Cooper gets a High 5 for all of this?  Okay, let's get this half inning over with.  I'm ready to stick.  I'm sending one into the living room.  We'll be getting Ice Cream tonight for sure."
"You do that into the NEIGHBOR'S living room, and you got a deal," says the very mature 37-year old; that's me by the way.
A very naive Cooper asks, "Which neighbor?  The Cardinal Fan or the Cubbbbbb … Fan.  Ooooooooooooh, forget it.  I got it."
Cooper swings at the first pitch as the game starts back up, "Yeah, I got it too."  Pop up lands in Softball Mitt.  "Give me the Bat.  I got last licks." says a revenge-minded (and witty) Delaney.
Game ends with Delaney plating two in the bottom of the 7th to win 3-2.
She did not hit any balls into any living rooms.  Danielle (aka Mom) did find out about the window that evening only because yours truly put the darn glass shards on the top of the trash inside the big garage can.  Delaney looked at me when Danielle found out and said "You're a genius, Dad."  She's right.  I fixed my 6-year old's swing.  What's more important than that???!!!
Sincerely,
Coach Dad
~~~~~~~~~~~~~~~~~~~~~~~~~~~~~~~~~~~~~~~~~~~~~~~~~~~~~~~~~~~~~~~~~~~~~~~~~~~~~~~~~~~~~~~~~~~~~~~~~~~~~~~~~~~~~~~~~~~~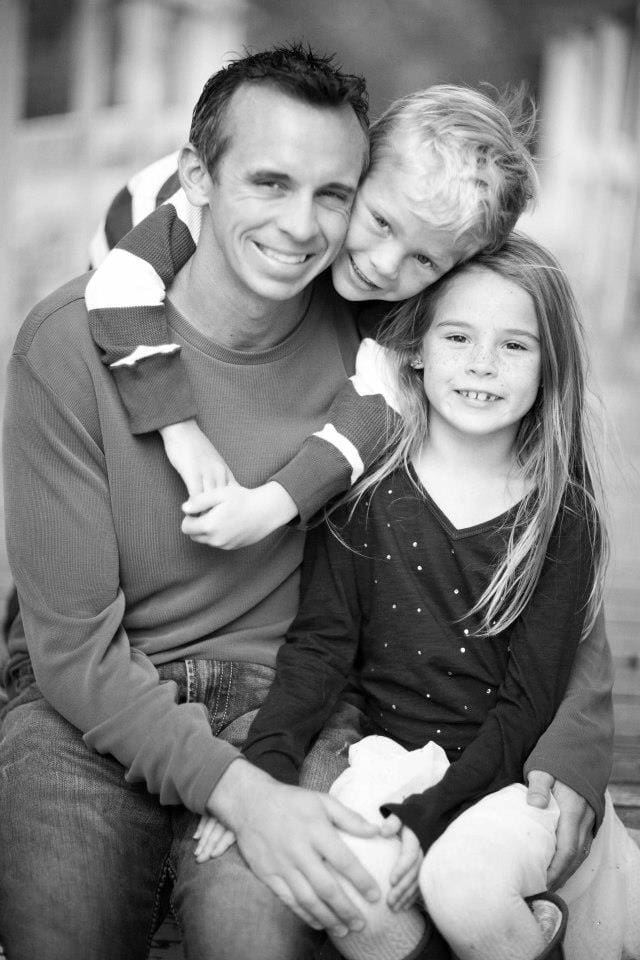 Jeff Smith is a Dad first, Coach second.  A former Sportscaster and Play-by-Play Announcer, he lives to give his kids the true spirit of sports and a strong foundation as truly good people.  No matter what his career path, his priority has always been clear: his family.  This site has been lucky enough to have him writing his regular Daddy Diary since its inception.
To connect with Jeff, find him on Twitter.
For more of his incredible writing… read on:
Courage, Size 6: Lessons from the Sidelines
The True Rules of Soccer and Life
The Road to U.S. Citizenship: An American Perspective
A Coaching Philosophy to Live By