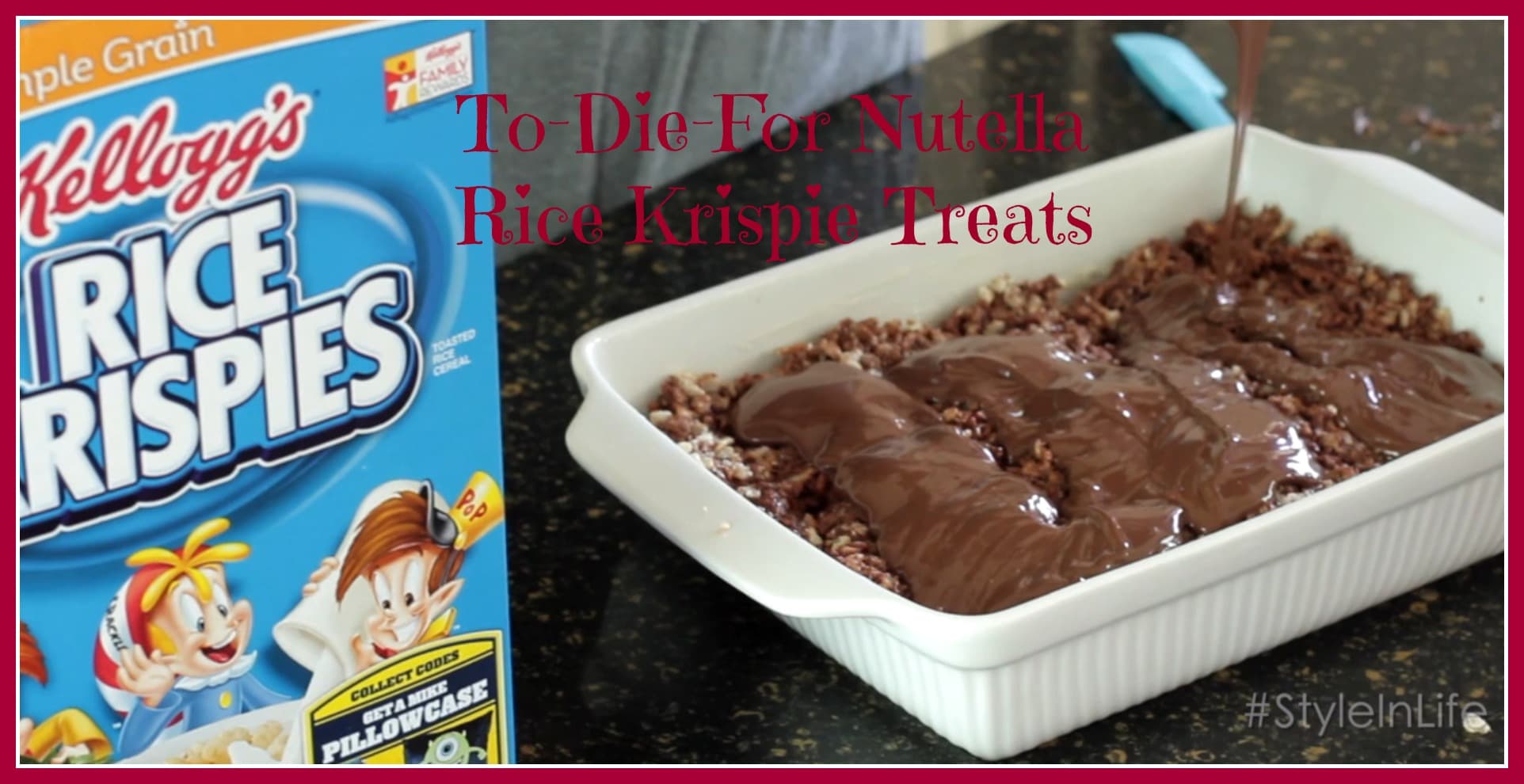 Our Summer Vacation officially starts this Friday.  I can hardly believe it.  My small people are going to be home with me for an entire Summer.  I know they are counting down the days.  If I'm honest, I am too.  That doesn't mean I don't fear the refrain, "Mooooommm…… I'm BORED!" because within a few weeks (days) I'll certainly be hearing it.  While I want it to be up to THEM to use their imaginations, to head outside and to play with each other, I am well aware they will rely on me to guide them at times as well.
My small people do LOVE to get their hands dirty and make delicious treats in the kitchen – especially if I let them sample along the way.  One of our favorites (it has actually been a HUGE favorite of mine since childhood) is the classic Rice Krispie treat.  Now…. the truth is, no one has ever been able to make them as well as my grandmother did and it has been a long time since she was able to make them for me…. so, I thought it would be fun to find a recipe with an alternative spin that my family and I would LOVE.
And I did: Nutella Rice Krispie Treats. They are extraordinary. Just watch:
This recipe is
 from the amazing Chef In Training.
What treats to you make with your small people over the Summer to keep little hands busy (and tummies happy)?
This video is part of my 'Keeping Style in Your Life' Series…  I've loved focusing on everything from organization to favorite food to easy hairstyles and wine.
Disclosure: As you likely know by now, I am proud to have a long term working relationship with Kelloggs, though, as always, all thoughts, opinions and true love of Rice Krispie Treats are all my own.