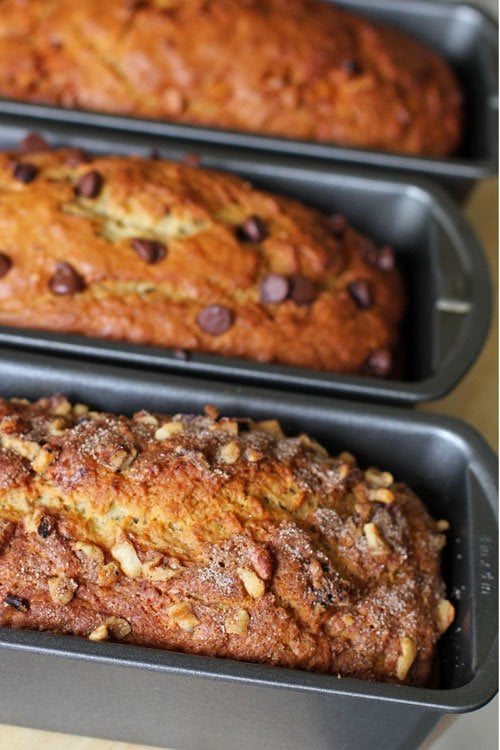 There are few things as inviting as the smell of warm bread fresh from the oven.  I am all about making memories and smells are definitely related to that.  I love when I can surprise my girls with the aroma of a warm sweet bread when they wake from their nap in the afternoon.  This Buttermilk Banana Bread is such a treat and since it makes 3 loaves, I like to put a different topping on each one. This is sure to become your new favorite quick bread recipe.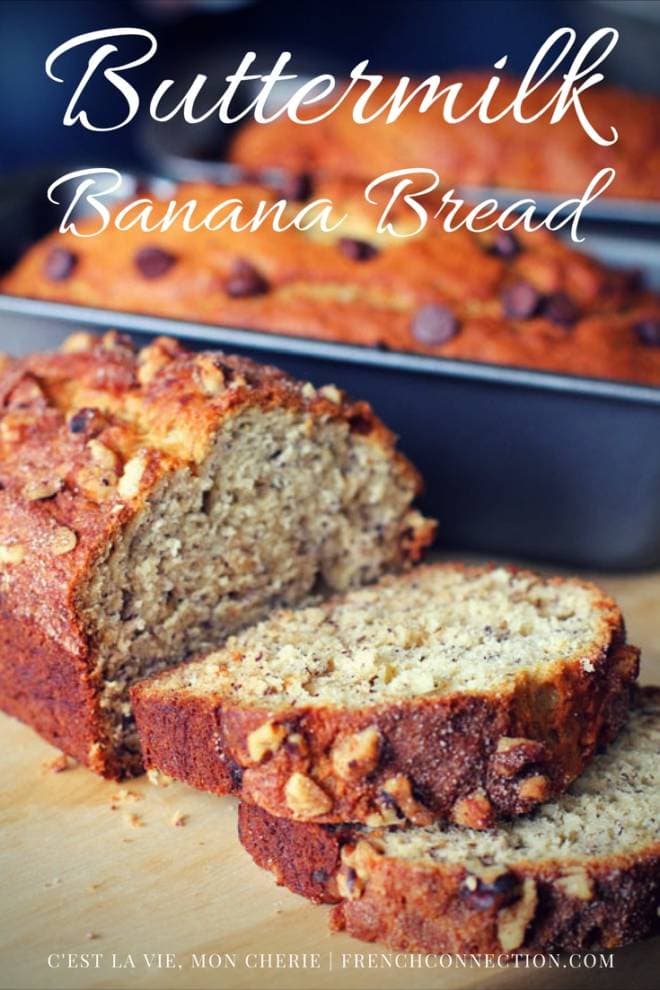 I adapted this recipe from one I was given by a friend.  She always brought me treats when she knew I was learning to cook and bake.  Would you believe it if I told you that when I got married 7 1/2 years ago I didn't even know how to brown hamburger??!!  Now look at me go!
If you have bananas that are getting over ripe, just peel them and put them in a freezer bag.  When you have 6 in the freezer, just thaw them and whip up this recipe.  You can wrap this bread in cling wrap and then foil and freeze for up to 3 months.  Just the perfect thing to have on hand when you have company drop in. Did you also know that you can freeze buttermilk?  When I have a little left in my carton, I freeze it in an ice cube tray in 2 Tablespoon portions.  Perfect for having buttermilk on hand and not having to throw out the last bits.