There are a few things in life I simply don't do:
Eat goat cheese, sushi (except that one time my amazing chef brother made it) or truffle oil.
Watch reality tv.
Wear tennis shoes when I'm not exercising.
And run. 
Until now. So….friends…never say never.
A few weeks ago, the amazing folks at the Color Run reached out to ask if I'd like to participate. (See: I don't run.) As someone who has never had running a marathon or 5K on her life list…I wasn't sure what to think – so I did what I typically do when seeking opinions: I asked my people on Facebook: Would they recommend I do it?
The resounding answer was yes – from runners and non-runners alike.
"Do it! You will love it. It's so much fun and such amazing energy. People are silly and laughing. Hugging. I had such a good experience."
"We love them, have done several and are doing another in April."
"It was fun. Very energizing and well run. Lots of music, lots of laughter, lots of color!"
"We did one as a family and LOVED it!!!"
Color me convinced.
So, signed up, I am. April 21st. 8am.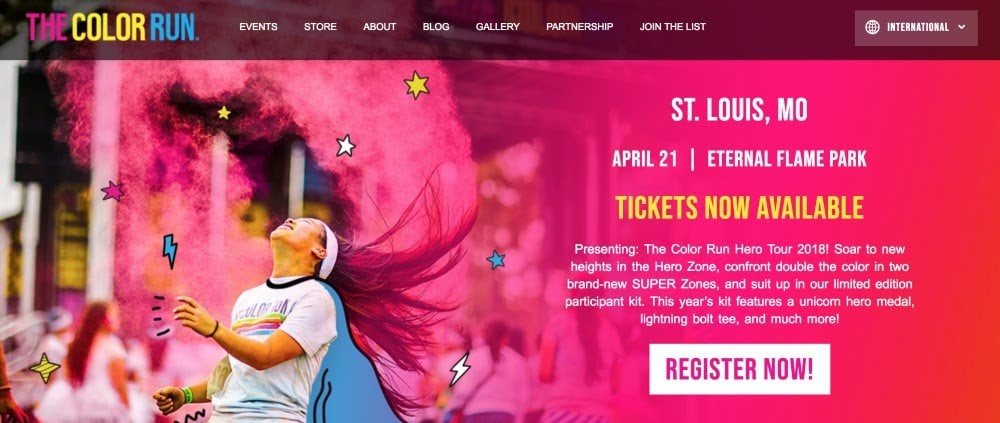 If you are never done a Color Run or aren't familiar – let me break it down for you. They call it the Happiest 5K on the planet (it's the largest running series in the world) – why? Established in 2011, more than 6 million people (like you and me) in more than 35 countries have taken part. With a mission to bring people together and make the world a happier, healthier place…the focus is on creating an experience and making memories instead of stressing the importance of your miles per minute. (my kind of run.)
By making running accessible to committed runners and the non-committed, as well as the first-timers, this colorful experience is accessible to all.  From the littlest-barely-started-running to grandparents, it is an opportunity to laugh, bond, and yes…run.
It's magical and messy, colorful and (hopefully) a catalyst for participants to live a healthy lifestyle.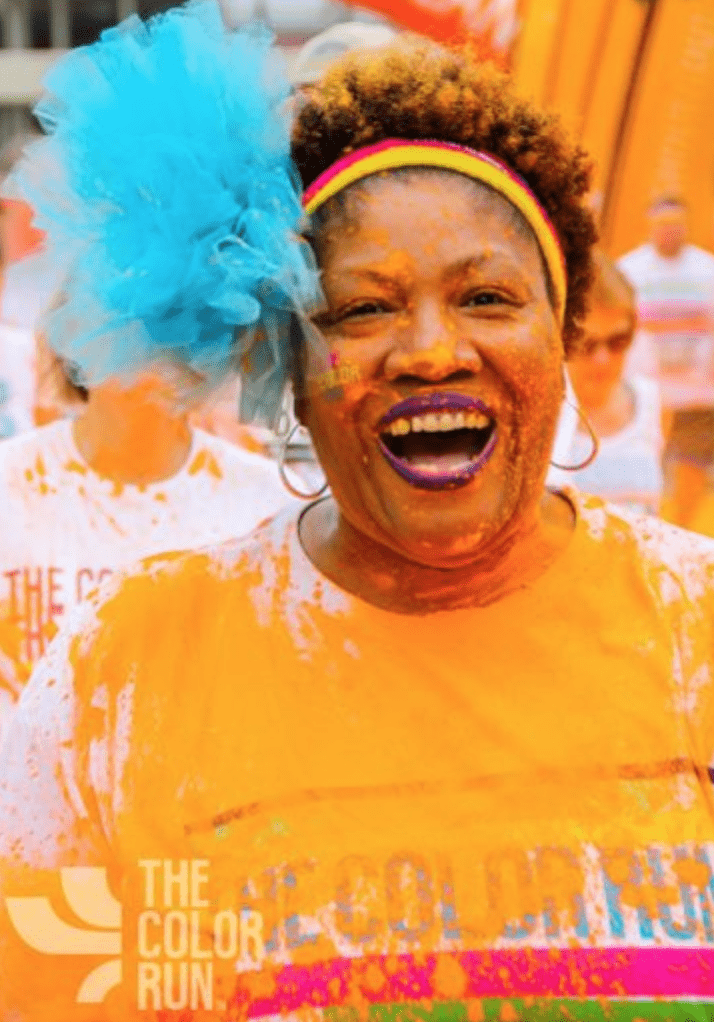 As an untimed 5K with thousands of people participating (spoiler alert: more than HALF are first time runners!) Color Runners find themselves doused with color at each kilometer. And there are only two goals:
Wear white at the start. Finish in brilliant color.
And the afterwards? A full-blown-colored-Finish Party. I can't wait to take you along. (or to bring you with us! Giveaway at the bottom of the post.)
P.S. – You get a UNICORN MEDAL for running. You're sold, yes?
Because I love you madly – I wanted to share – for you first-timers like me – tips from the experts and insiders to get the most out of your Color Run – Happiest5K-on-the-Plant-experience. (My friends are THE BEST – thank you to everyone who shared!)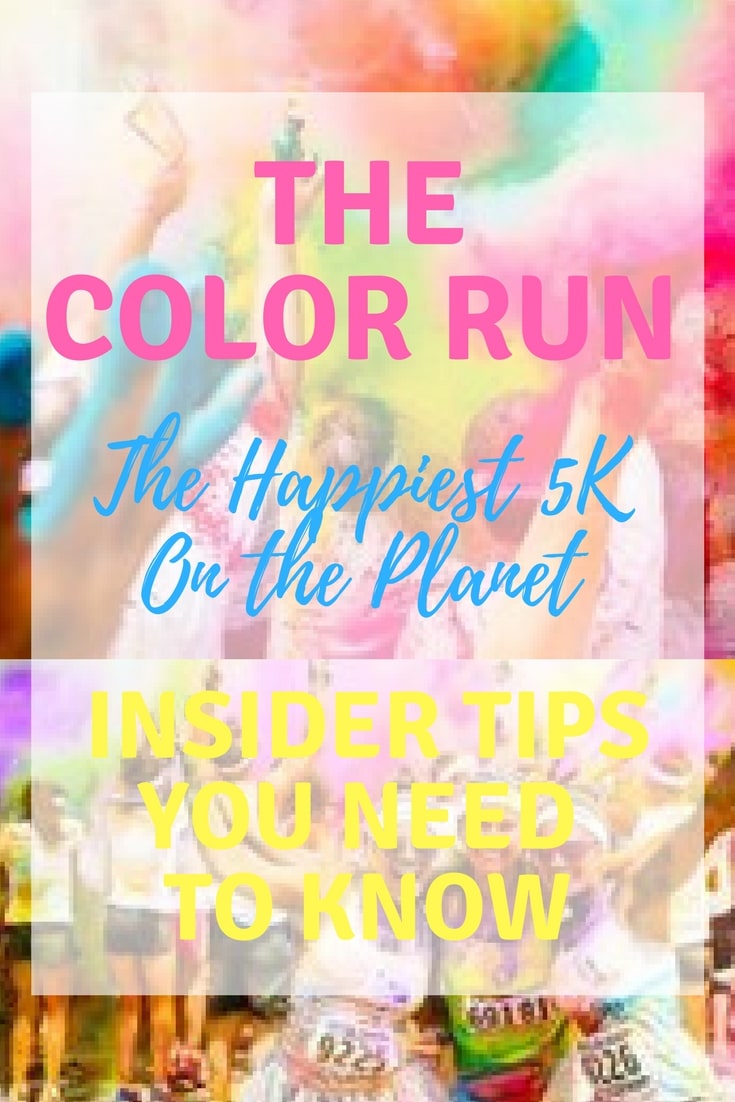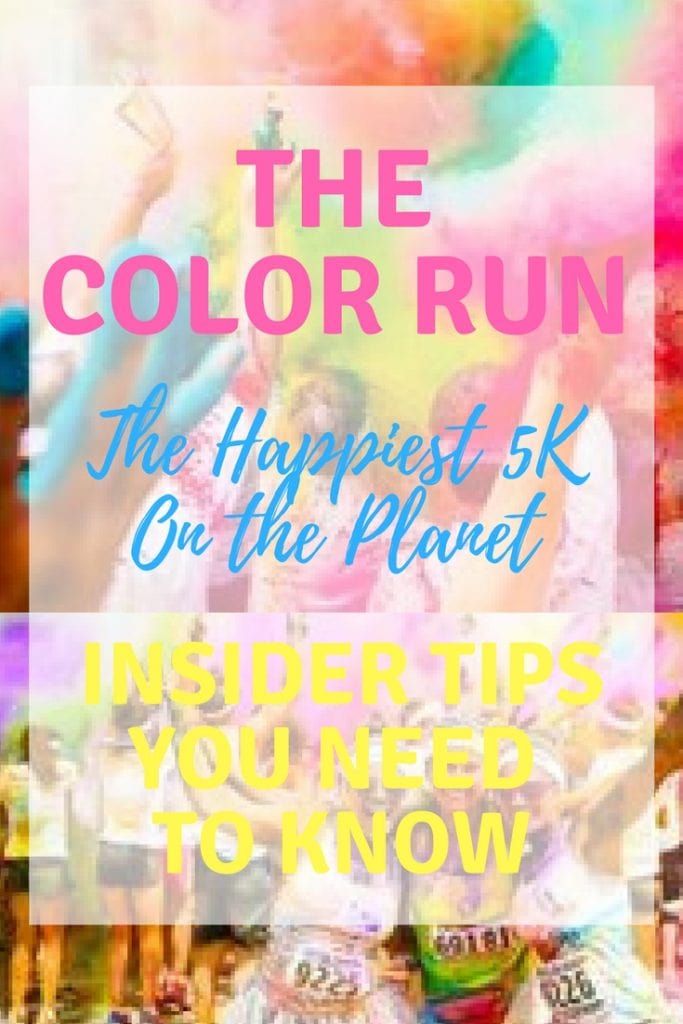 Color Run Insider Tips
Wear white. But not clothes you love – as most of the color comes out, but some fabric may not be the same.
Bring trash bags or towels to cover your car seats for the ride home (maybe even pack a change of clothes).
Put your phone in a plastic bag (the colored powder is activated by water.) or waterproof case (this is the one I have)
Wear sunglasses or goggles to protect your eyes.
Get as much color on you as possible
Baby wipes are a must – they can take the powder from your hands/arms/face and the seats of your car.
Stay for the After-Party. (and bring some extra cash in case you want to purchase anything after the run.)
HAVE FUN.
I would also like to point out that while you are running and bathing in your favorite colors, you are also doing something GOOD. Since 2012, The Color Run has donated more than $5 Million to 80 local and national charities.
So, what say you? Want to join me?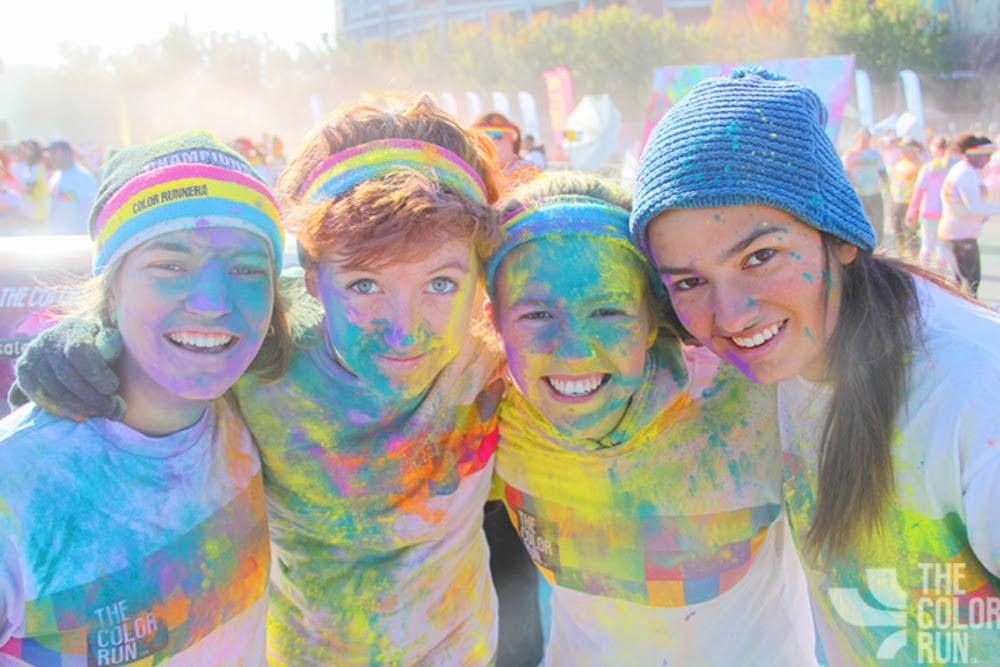 Good luck – can't wait to see you!
Disclosure: I am excited to have partnered with the Color Run Hero Tour and was given four passes to participate. As always, all thoughts and opinions are mine and mine alone.