Did you hear? This year is all about pretty purple! Pantone announced their pick for the color of the year, ultra violet, and it's popping up everywhere! From home design to beauty it's the hottest hue. So, today we're chatting about how to wear it!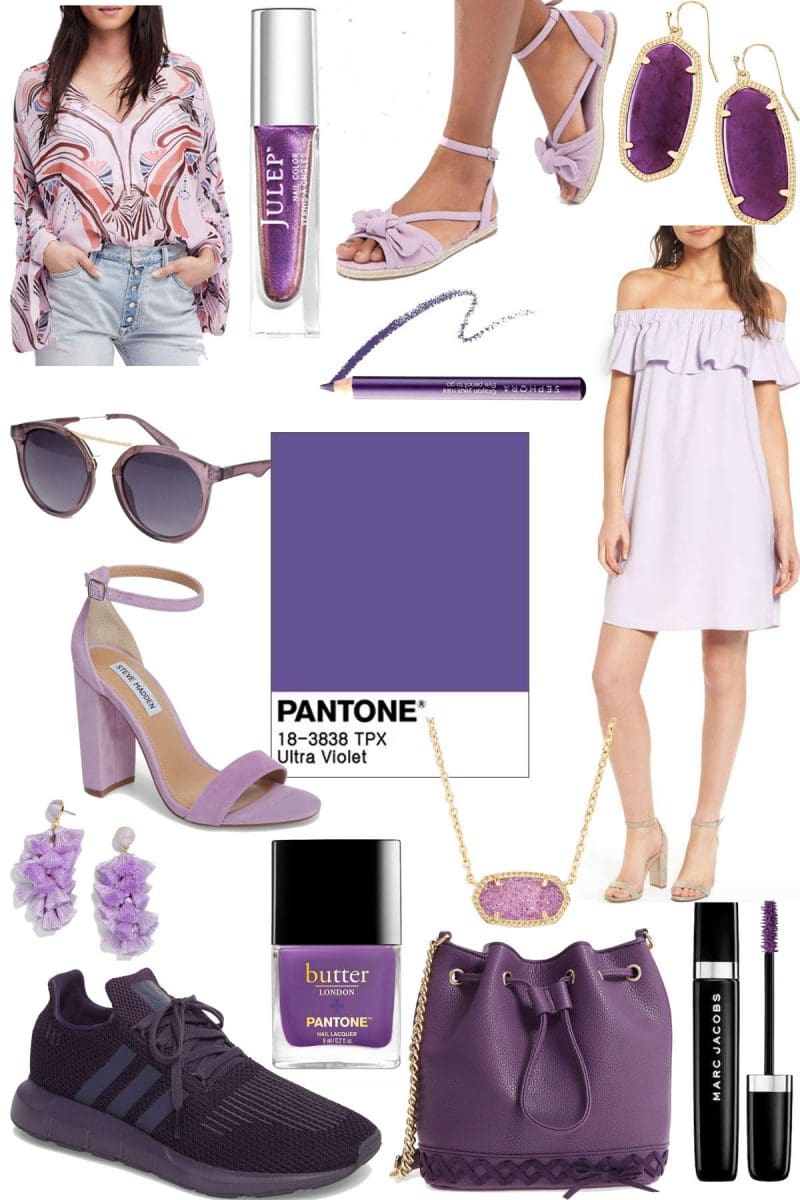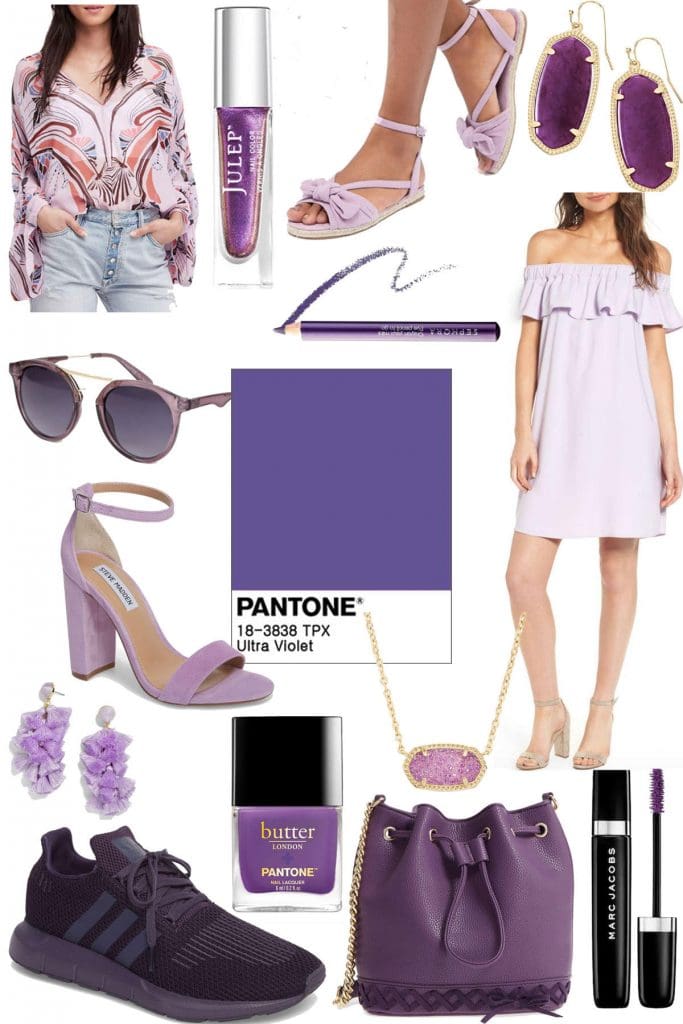 Printed top | Polish | Espadrilles | Earrings | Eyeliner | Sunglasses | Dress | Heels | Tassel Earrings | Sneakers | Nail polish | Necklace | Handbag | Mascara
Beauty
If you're super-bold, grab yourself some seriously trendy ultra violet lipstick. But there are plenty of more subtle options too! This eyeliner and this mascara will especially accent brown eyes. And polish is always a quick and easy beauty update. This one has a pretty shimmer and this one is a collab with Pantone.
Clothing
When it comes to clothing, it seems hues of pale purple seem to be more popular, which are perfect for spring and summer! I love the boho print of this blouse, and this off the shoulder dress would make a great wedding guest or graduation dress option. If you want something a little more casual, add this tee into your wardrobe! This henley is also perfect for casual days.
Accessories
Adding accessories are always one of my favorite ways to update my wardrobe. It's quick, easy, and typically inexpensive to add one or two new items! If you have any dressy occasions in your schedule, these heels are a must! For a more casual shoe, I love these espadrilles,or these sneakers. Looking for a new bag? This bucket bag is so on-trend. So are these sunglasses. And of course we can't forget to talk jewelry. This necklace is dainty and understated for those who prefer smaller pieces. If you want a more bold statement piece, you have to check out these drop stone earrings or these fun lilac tassels.
Have you embraced ultra violet this year? How would you wear it?