My husband doesn't know how to sit still. I say that as though he might want to be sitting and relaxing, but the truth is, nothing makes him happier than preparing our weekly schedule and penciling in practices, games and tournaments on every night. He is happiest when we he knows he will be spending time on the ball field or on the basketball court with my small people. As the seasons change, we move fluidly from one sport to the next. Baseball, softball and basketball are always top of mind.
Just knock on our front door…the proof is right there in front of you.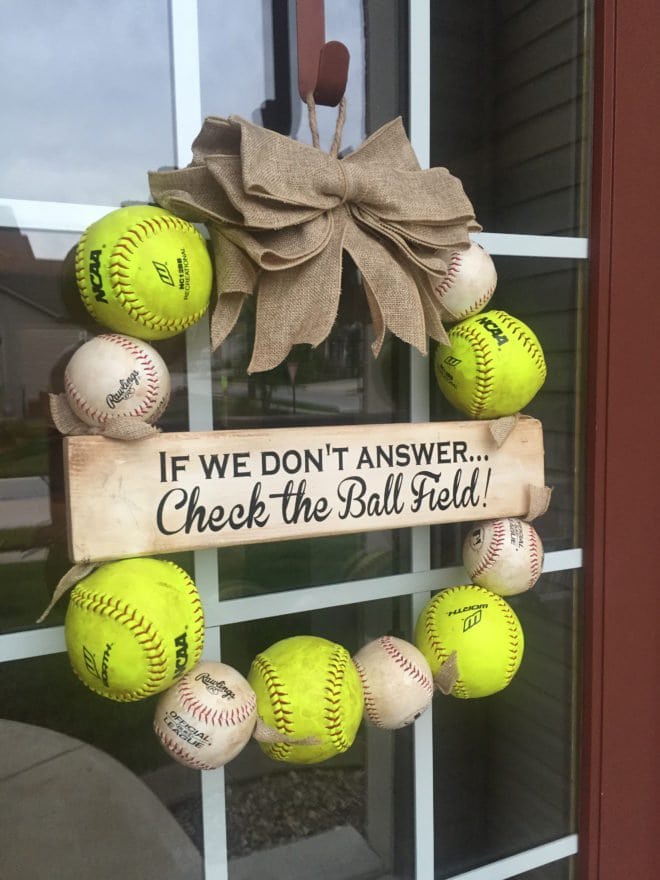 He coaches. And loves every single second. He celebrates the wins, learns from the losses and takes every opportunity to encourage his players and our small people.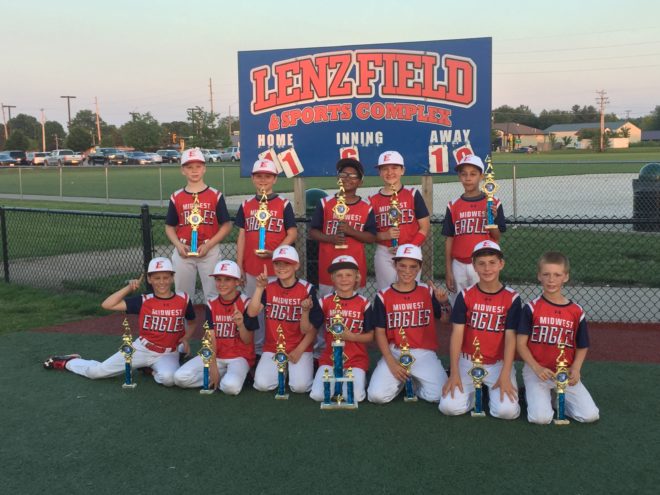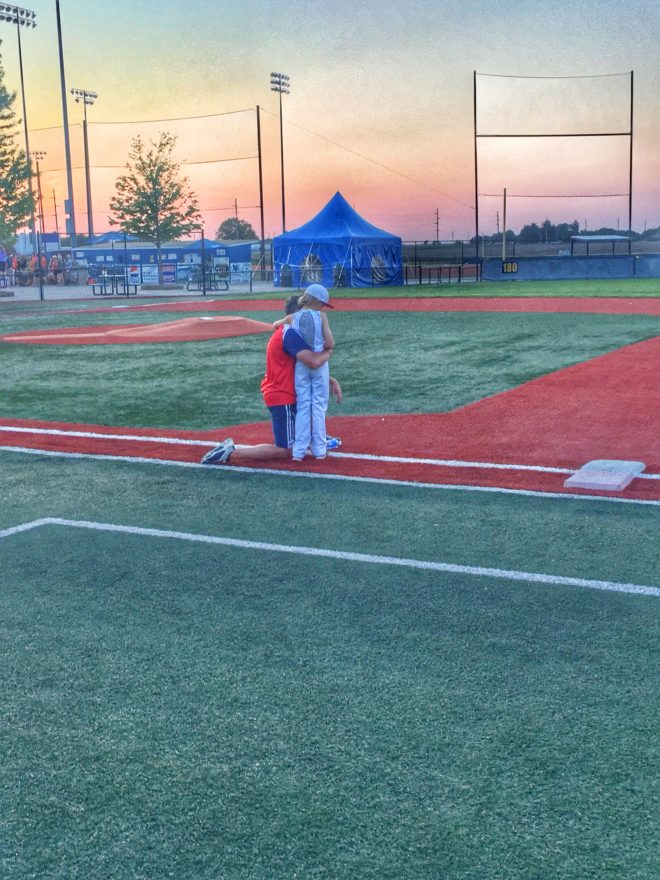 He even wears the uniform himself – still playing his best position – catcher – in a men's league.  This means, as you can imagine, our garage is chock-full of gear…..from baseballs to bats, from catcher's equipment to basketballs, from tennis rackets to hockey sticks. I'm often certain the equipment comes alive at night while I sleep.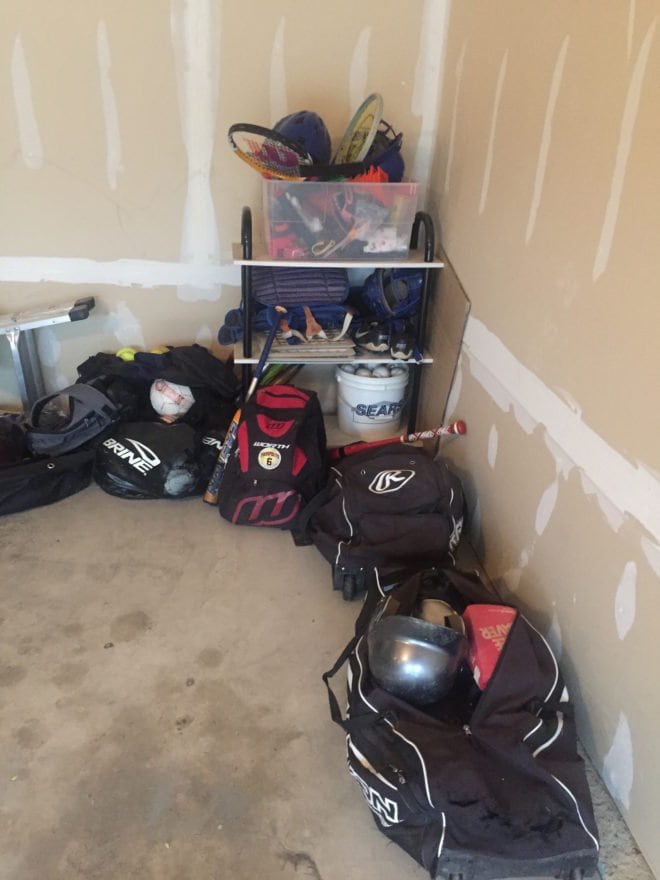 For this Father's Day, I've partnered with Bosch Tools to build a few memories for my husband instead of simply buying him a gift. Now, to know Jeff is to know that gift-receiving is not high on his list….he much prefers thoughtful and practical…something that makes his life easier and better – than simply believing I made a purchase.
So, I decided to put my DIY skills to use and create easy sports storage in our garage as part of a surprise for him.
Here is how I did it….
Easy DIY Garage Sports Storage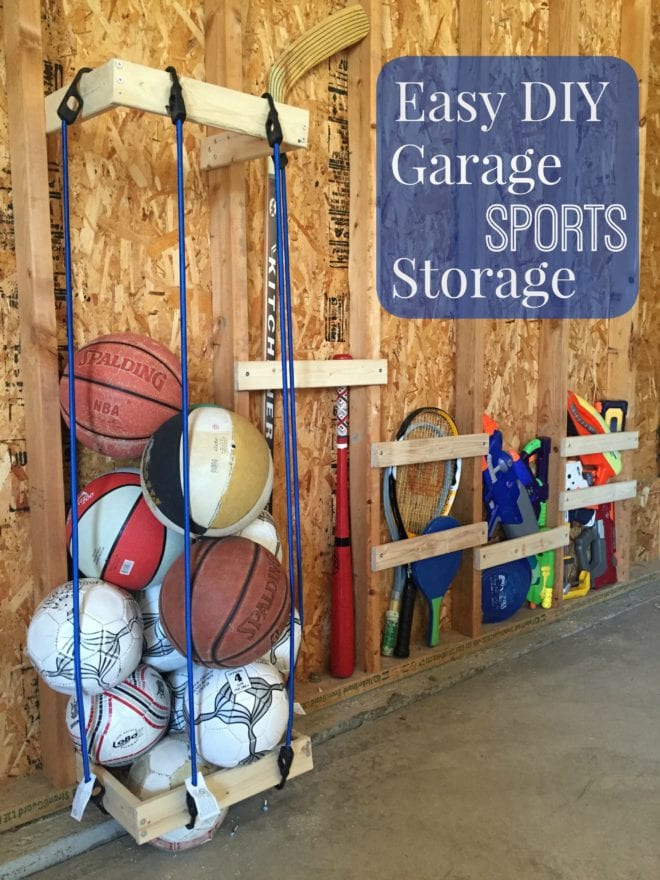 I made use of the unfinished portion of our garage, taking advantage of the studs that were already in place. I took two measurements – from the outside of one stud to the next (17 1/2 inches) and the inside – between each stud (14 1/2 inches).
What you need:
Bosch Tools 18V 2-Tool Kit w/ Compact Tough™ Drill Driver
Wood slats (I requested my local hardware store cut 1 inch x 3 ft pieces of wood to size for me)
TEN slats of 17 1/2 inches
FOUR slats of 14 inches
TWO slats of 14 1/2 inches
1 1/4 wood screws
3 foot bungee cords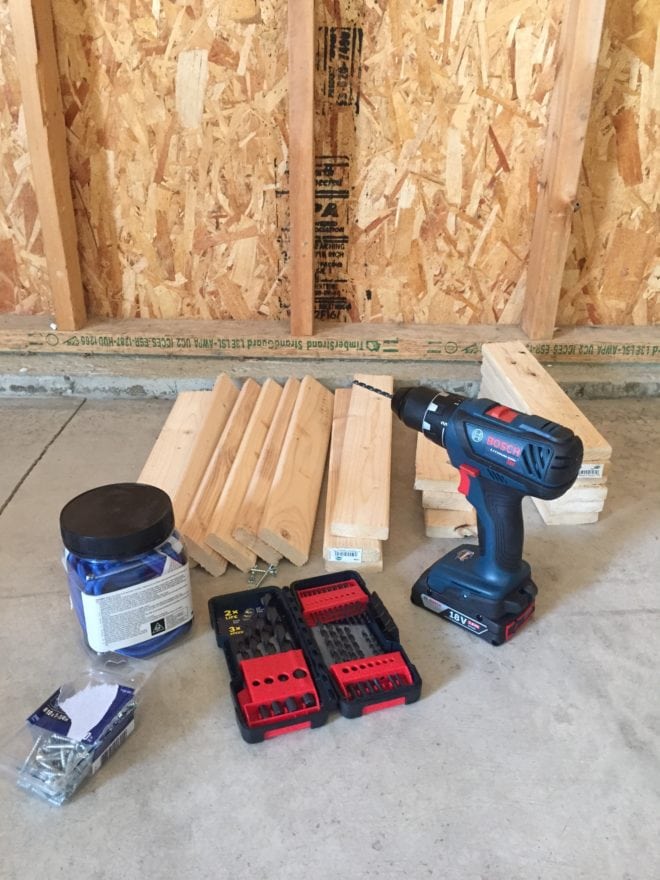 The work:
I simply decided how many areas would benefit from slats: in my case, I needed to house a hockey stick, bats, tennis rackets, frisbees and yes, even water guns (not my husbands – though I knew he'd be happy to see them tucked away).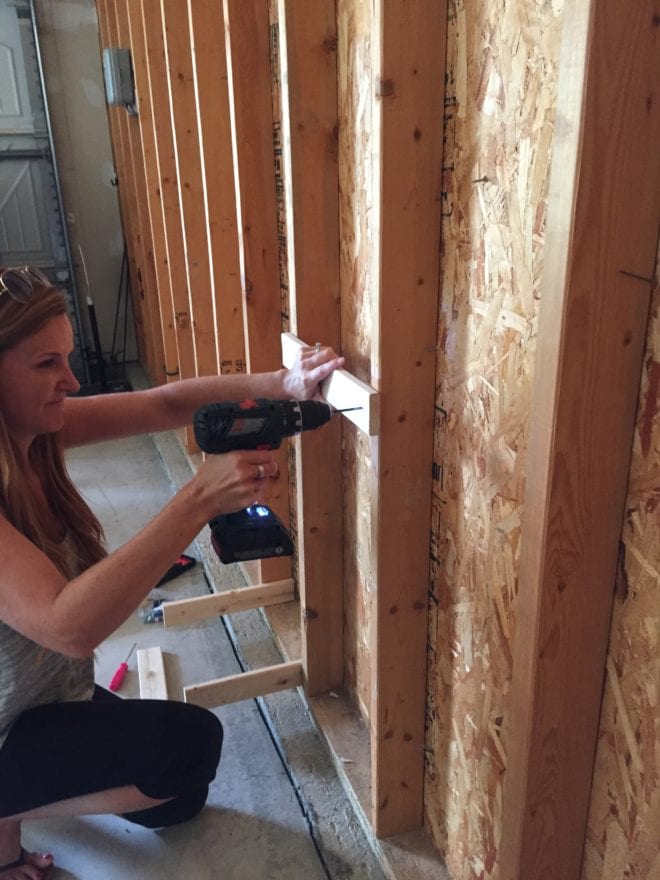 To say that it was easy to use my Compact Tough™ Drill Driver to first attach the slats, is an understatement. It is lightweight, and can just as easily work with metal as it does with wood. I was giddy to see how quickly both pieces in the set charged as my past experience has left me twiddling my thumbs – all ready to work, but without tools that are ready.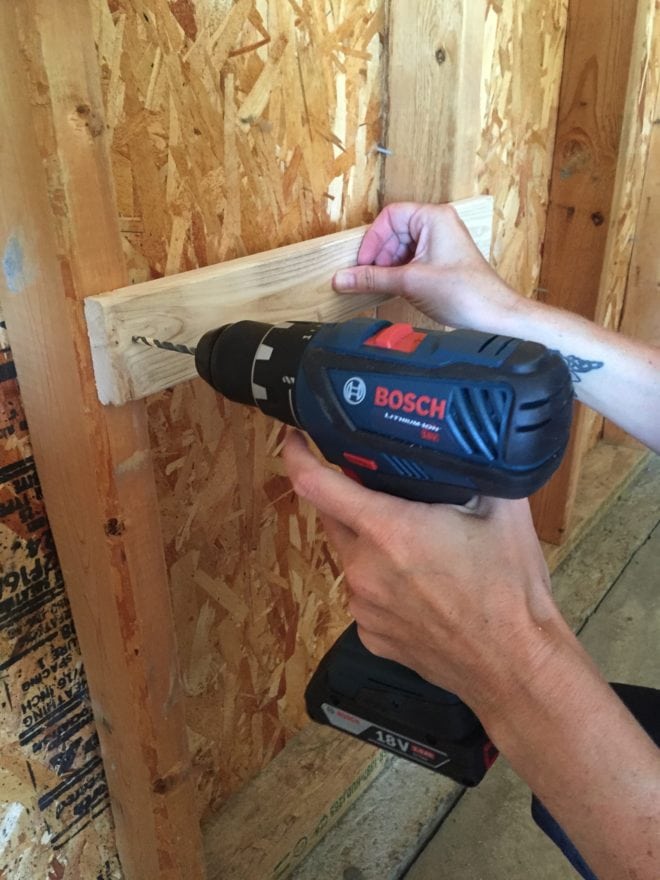 I knew I'd create the ball storage separately….but was equally proud that I was able to have it done so quickly and easily. I used two of the four 14 inch slats to create part of the base and rounded out the 'u' with one of the 14 1/2 slats…attaching it in seconds. Once both the top and bottom 'u' sections were done, I added the bungee cords to keep the balls in place.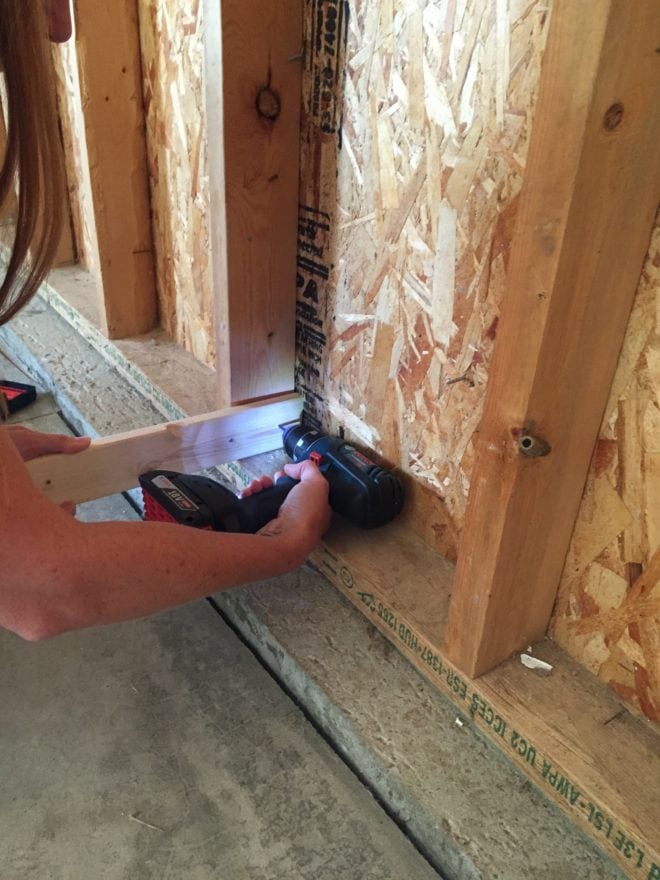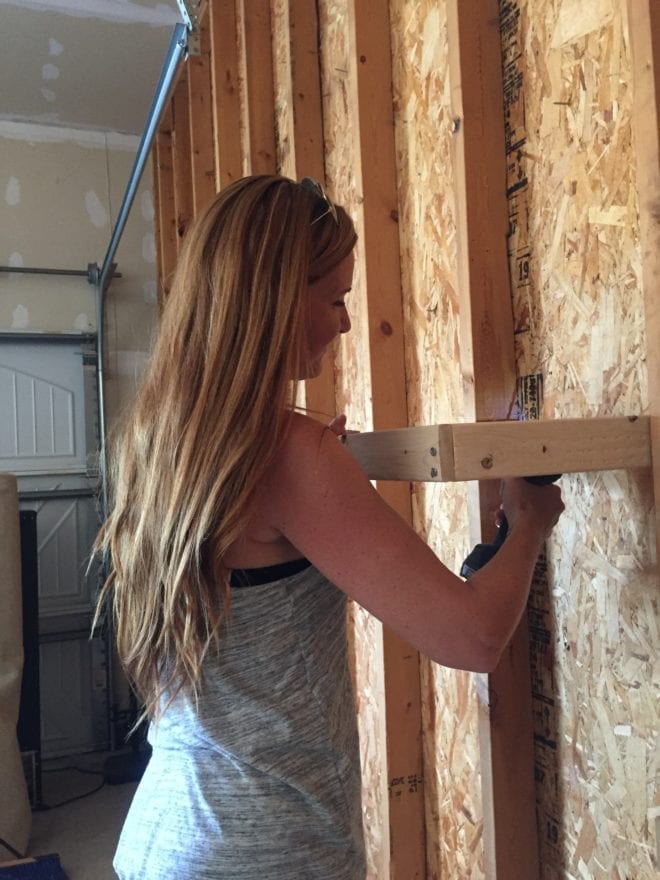 A word of warning, though I'm sure most of you are more cautious than me…. I did manage to snap myself in the face with one of the bungee cords while stretching it in to place…Clearly, I was a little too excited to finish the project, or it could be that I AM just that special.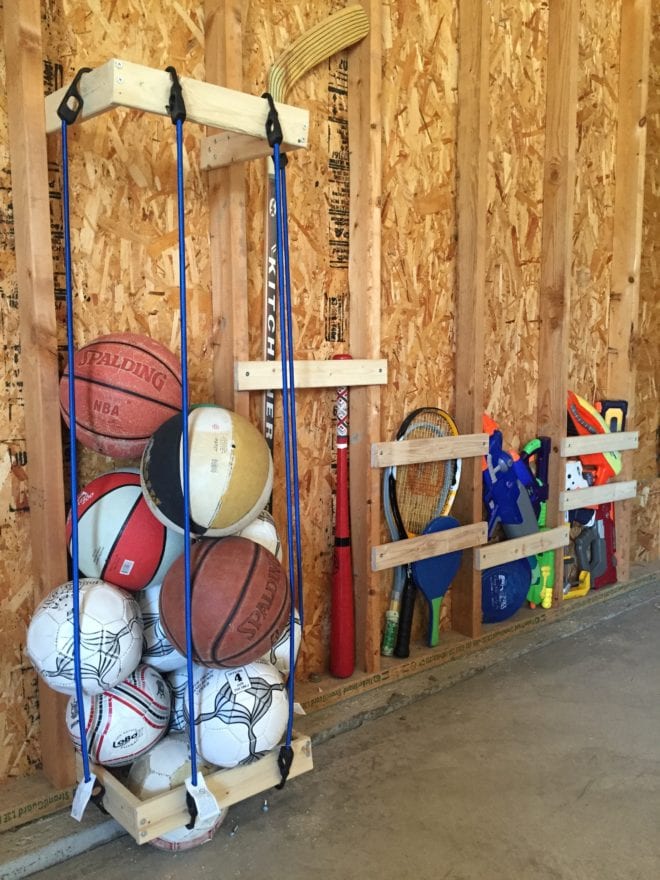 When my husband saw the finished project (and my swelling eye) I did get extra love and credit for the hard work (and for not crying!) Sometimes, I'm tougher than I look!
Here's what I love:
*Our garage is more organized than ever
*My husband is happy, spoiled and grateful (WINNING!)
*I did it all by myself (with some great help from Bosch!)
*I can additionally gift him the Bosch Tools 18V 2-Tool Kit w/ Compact Tough™ Drill Driver so he can  decide which project we can do next together.
And possibly best of all?? I have a GIVEAWAY for you:
18V 2-Tool Kit w/ Compact Tough™ Drill Driver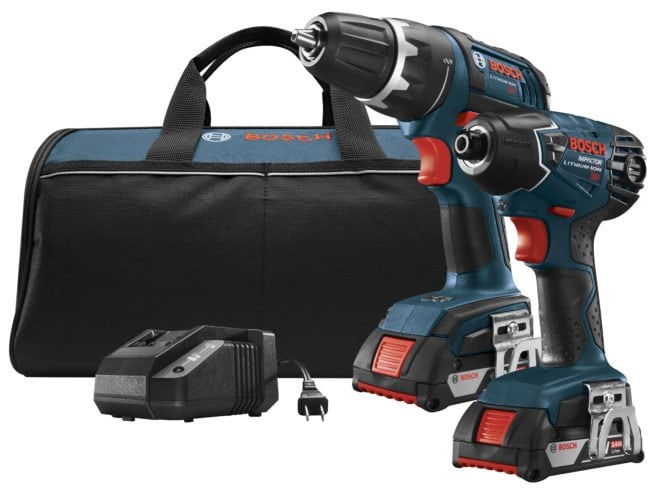 All you need to do? Tell me below, what project do you want to work on either WITH or FOR your significant other for Father's Day? Use the Rafflecopter below for additional entries.
No purchase necessary to enter. ExtraordinaryMommy.com is not responsible for prizes that are shipped from outside vendors or sponsors. All entries will be pooled together and one (1) winner will be drawn. The winner will have two calendar days to reply via email. Unclaimed prizes will be placed for availability to newly chosen winners after that time. Giveaway is open to all U.S. residents only, must be at least 18 years old to enter. Entries accepted through June 15, 2016 ending at exactly 12:00am CDT. 
Disclosure: I am excited to be partnering with Bosch Tools to share this with you and offer the giveaway. As always, all thoughts and opinions are mine and mine alone.