Easter baskets are definitely a staple when it comes to traditional Easter decor. While there are a ton of adorable ideas to choose from, I find that I'm often looking for ways to be just a bit fancier. I'm looking for less 'little kid' and more something to wow the people in my family. If you're searching for elegant DIY Easter basket ideas, then, I guess you could say great minds think alike.
Think of the possibilities – from decor to gifting, I have you covered.
The crafts I'm sharing today will certainly give your Easter decor an upgrade and even better – they are going to look as though you slaved for days and invested a hefty sum.
Trust me, no one will even guess your gorgeous Easter basket is something you made all on your own – and it didn't cost a fortune.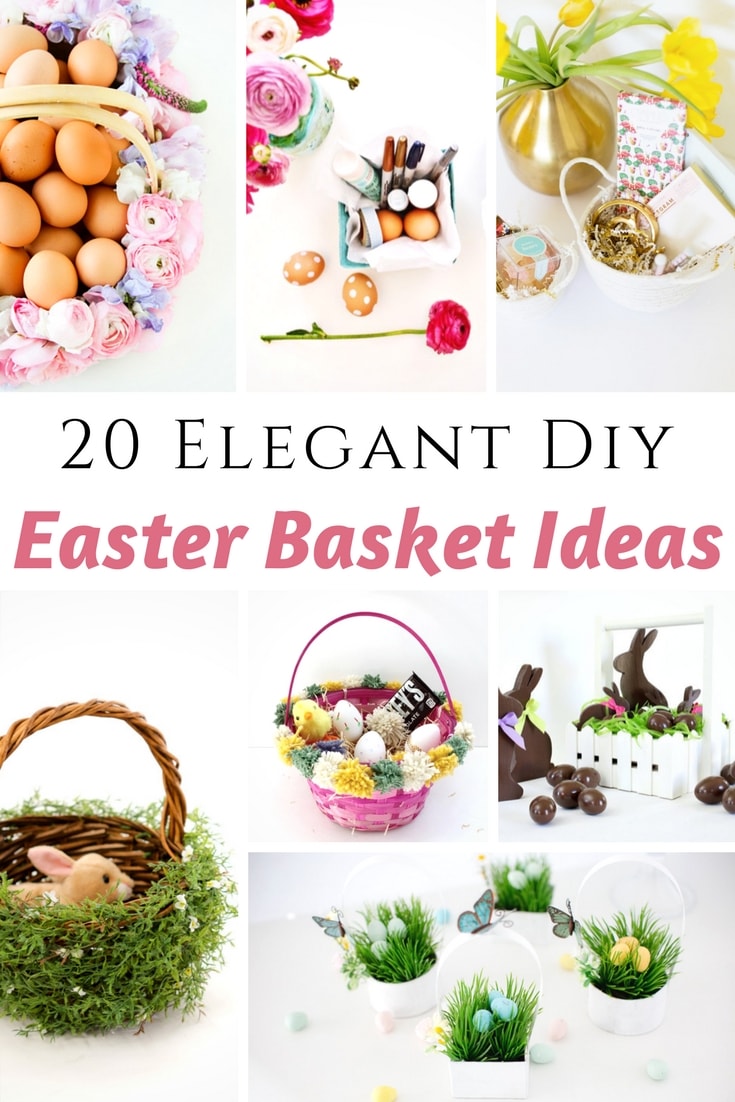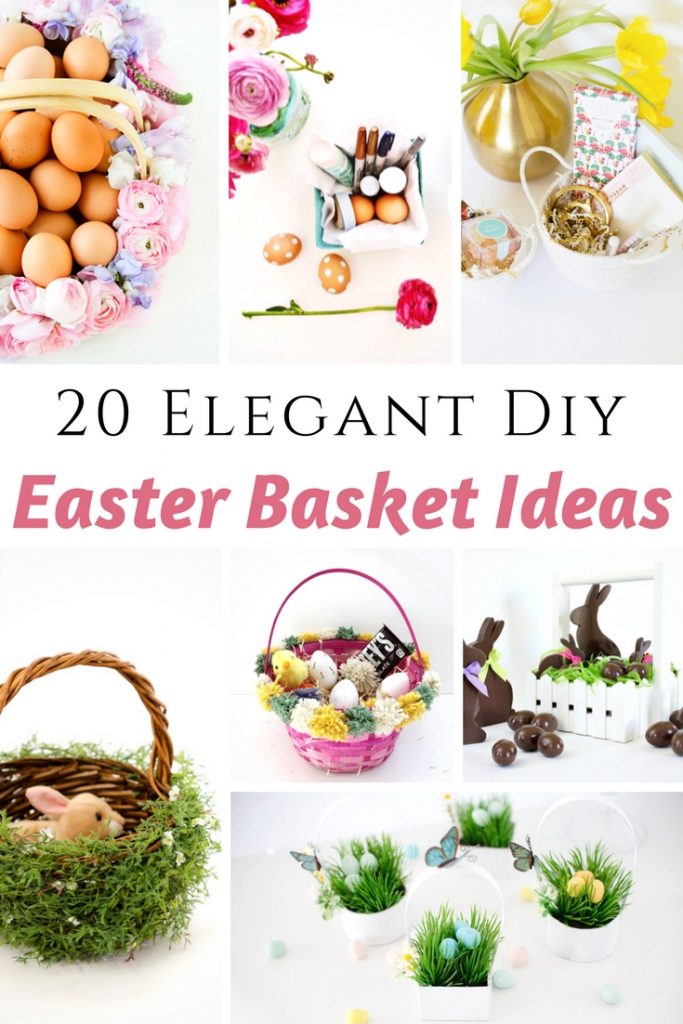 Elegant DIY Easter Basket Ideas
Which one is your favorite?
If you are looking for some great Easter desserts to serve on this holiday….or you want to 'surprise' your kiddos with some special eggs, I have a few suggestions for you.