It is no secret that my family is sports addicted.
We play.
Baseball.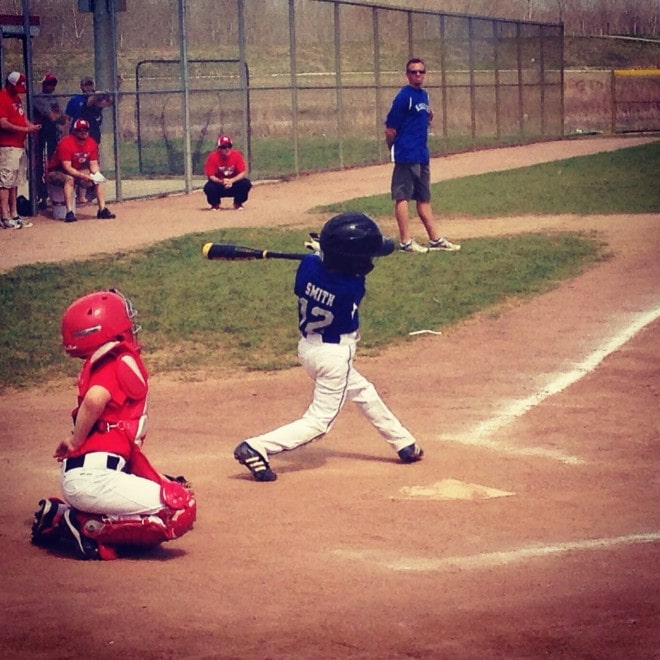 Softball.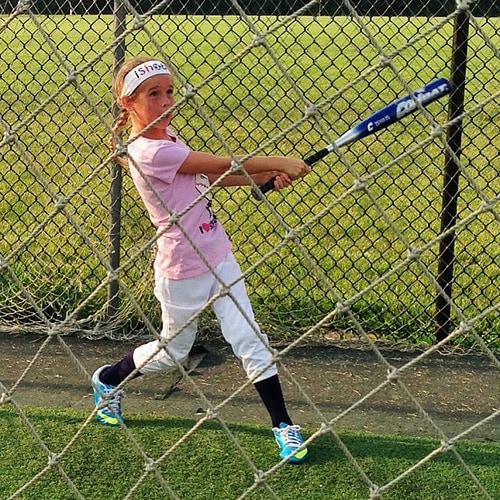 Basketball.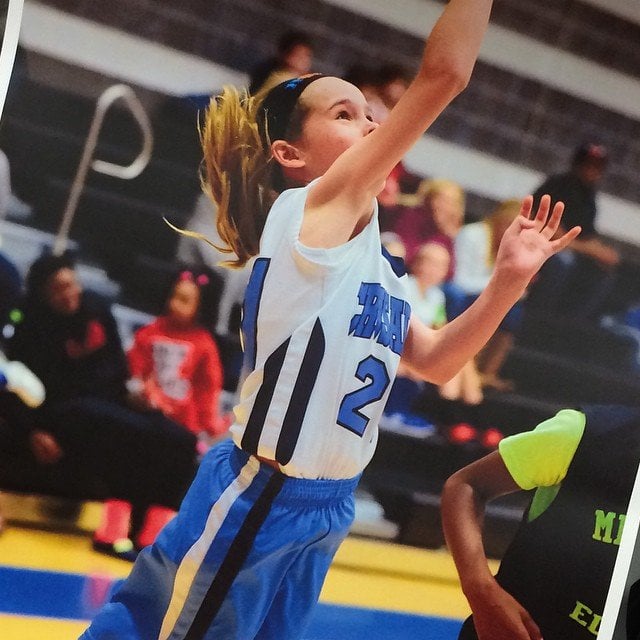 Soccer.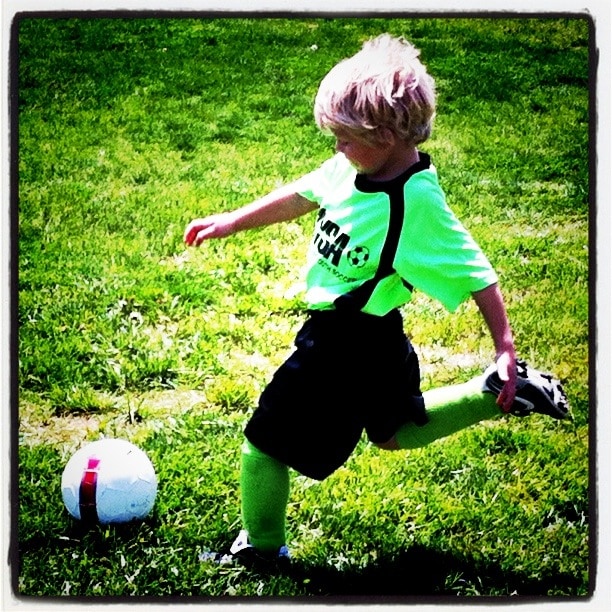 And we watch. Rabidly.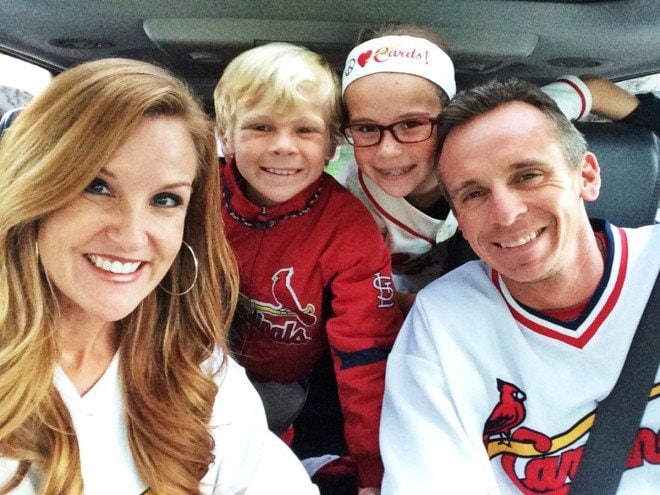 We even plan our vacations around it.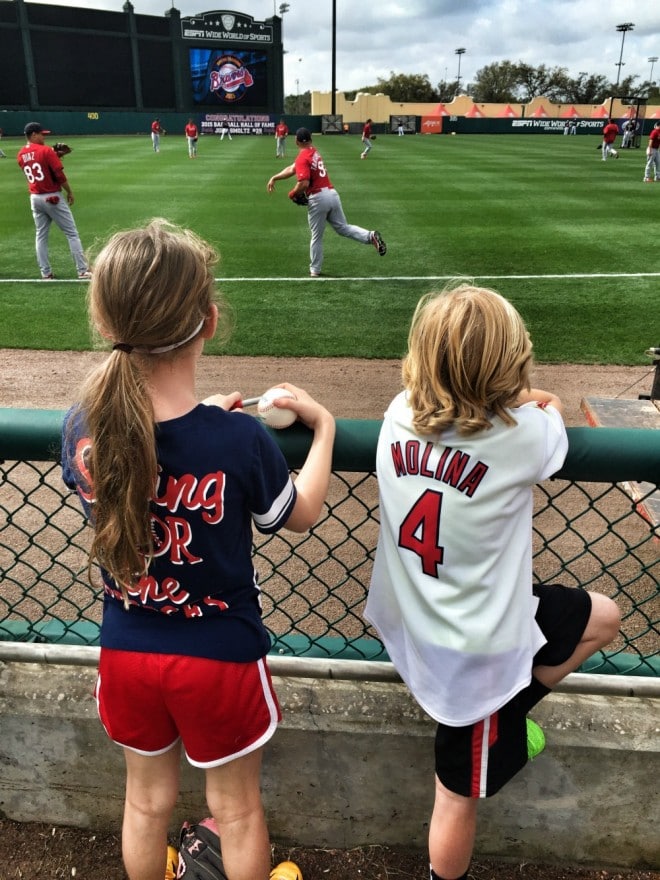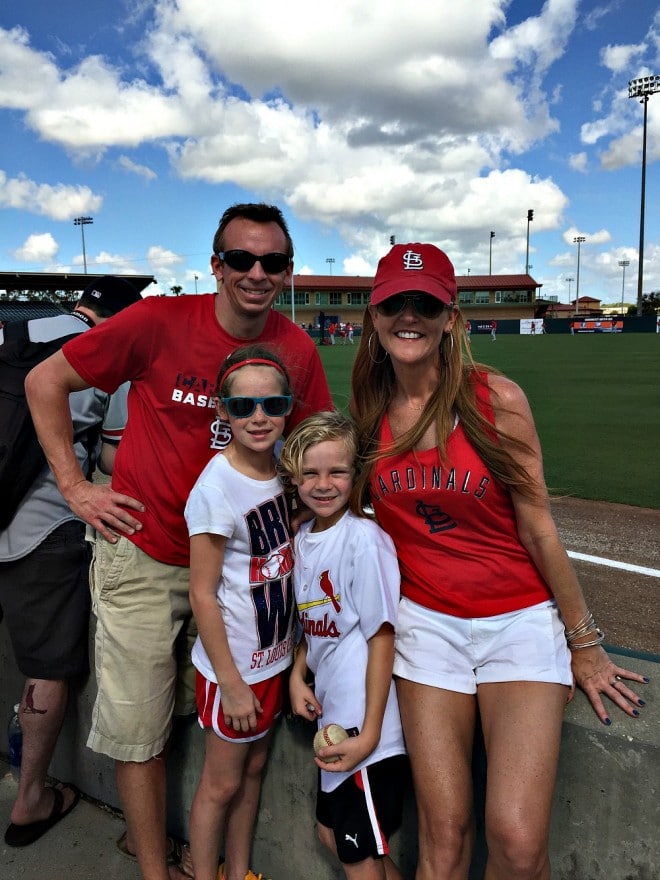 Having just returned from Spring Training….I mean Spring Break…. which absolutely included watching AND playing, it is safe to say we might not ever have our fill. But I do know this, my family probably wouldn't survive without balls, bats and gloves. And yet, there are kids who live every day without these simple luxuries….so saying my small people 'wouldn't survive' suddenly sounds both selfish and trite.
As it has always been one of my primary goals as both a parent overall and as the mother to these two little ones to teach them not only how to give, but to show them how important it is to do so with a true and generous heart. I'm always looking for opportunities to teach them ways they can help others and to do it in a way they understand.
Knowing how much they love to play sports, they can comprehend what it would be like to do without the equipment they use everyday.
I was recently introduced to an organization called Good Sports. Good Sports has the beautiful goal of promoting healthy and active lifestyles among young people by providing athletic equipment, footwear and apparel to disadvantaged young people around the country.
Since 2003, more than $12 million worth of brand new sports and fitness equipment has been donated to more than ONE MILLION kids in need in 48 states.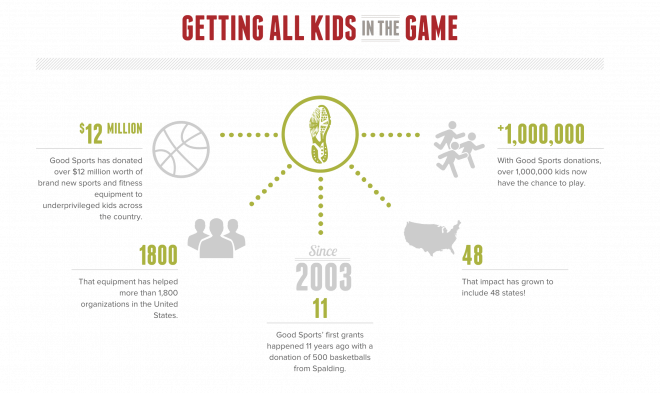 Extraordinary.
And now, it is especially simple for you and your family to get involved and help kids who want to PLAY as well.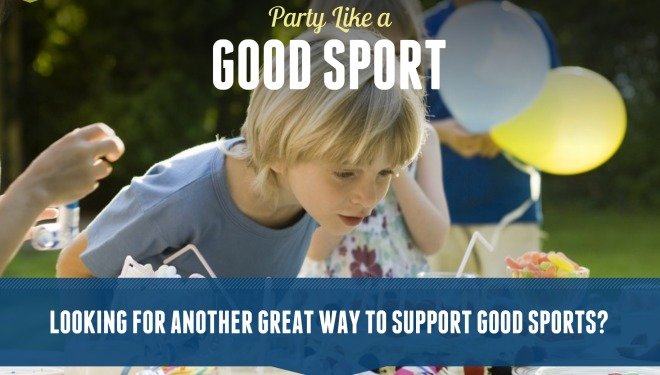 We've seen the trend towards 'parties' for a cause as so many kids (and parents) have looked for ways to give back to their communities when celebrating birthday parties (and other family celebrations) by offering guests an alternative to traditional presents, instead requesting donations to animal shelters, a family in need, or cans of food for a local food pantry.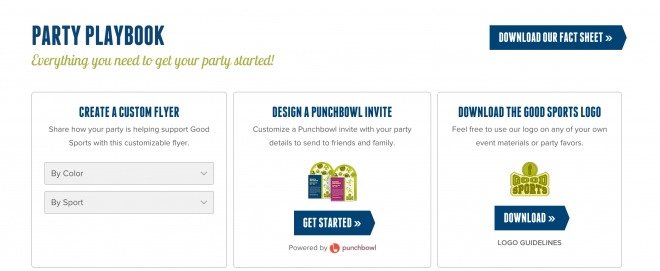 GoodSports has done something similar – making it possible for you and your kids to put sporting equipment in the hands of young kids. They have created an online toolkit that includes customized flyers or invitations as well as a fundraising page that allows your guests (both big and small) to donate to kids in need instead of bringing a gift to your party. (Naturally, those amounts are based on the total you raise from your party – not individual donations.)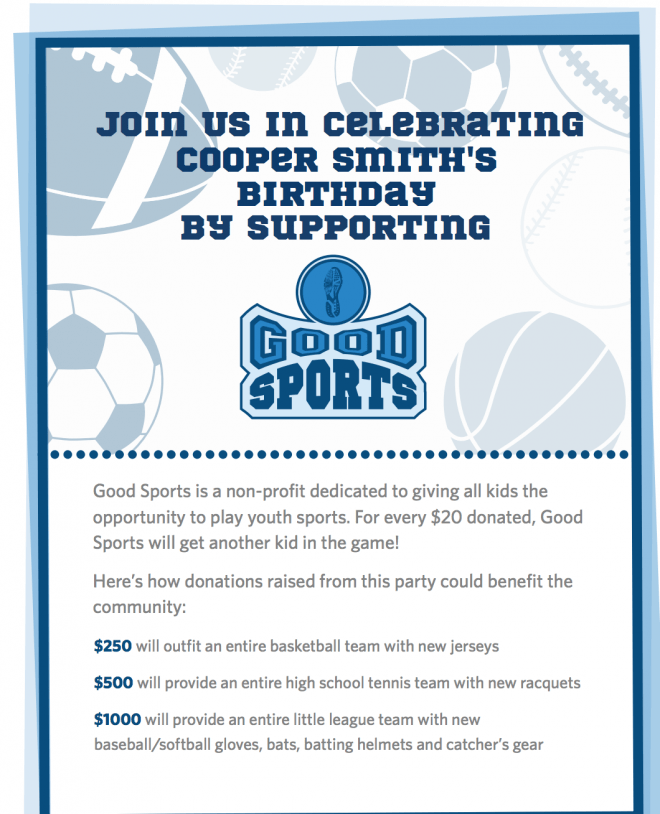 I love that the flyer even lets you know how far certain donation amounts can go towards helping kids – from providing jerseys to a basketball team to outfitting a tennis team with racquets to giving an entire little league team everything they need – from balls, to bats to gloves, to helmets and catcher's gear.
For every $20 raised, another kid 'gets in the game'.
The basic steps to getting involved are simple:
Have a passion for helping kids to 'get in the game' and teaching your kids to give.
Learn about GoodSports.org on their website. Click on the Throw a Party link under Get Involved on the drop down menu.
Get Started by registering your party or event.
Customize your invitation (your flyer could appear similar to the one I created for Cooper above).
Share your invitation or flyer with your invitees – be sure to check out the FAQs for additional ways to spread the word and understand the impact of your fundraising.
Know that your fundraising can come in through your personalized fundraising page OR via check to GoodSports.org. Checks would include the party host's name in the memo field.
In the last two years, almost every party my small people have attended has had a charitable component and I LOVE IT. I love that we are moving to a place where we are teaching our children to give, to help others and to find causes that matter to them. In our world, sports and kids MATTER. Making sure that the kids in the cities and states around us have the access and the opportunity to PLAY…well it matters and this is such a pure, beautiful and EASY way to make it happen.
Every $20 helps another child play basketball, play tennis, play baseball and softball. And it happens amidst a celebration.
Good begets good.
It is a beautiful thing.
Disclosure: I'm happy to tell you, the good folks at GoodSports reached out to me to ask if I would partner with them to share this program, knowing that sports is a big deal in my family – and I was happy to do it. As always, all thoughts and opinions shared here are mine and mine alone.