I just love St. Patrick's Day. It may be because I'm part Irish or maybe because it's just a fun, no pressure holiday.  I just love dressing up in green, making green crafts, eating green food and just the whole spirit of the day. One of the good things about St. Patrick's day is that you can make it as low key as just wearing green earrings or over-the-top – going all out and doing everything green and 4-leaf clovers, for the entire day. It's all up to you. If you do want to do a few fun activities here's 5 FUN St. Patrick's Day Activities to do with your kids to make the day just a little more special.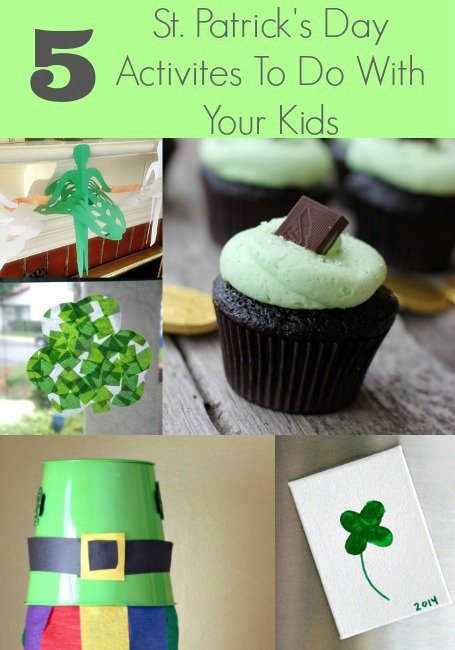 Who can forget this yummy and delicious Chocolate and Mint St. Patrick's Day Cupcakes I made right here for my March post? YUM! These can be made into mini's for a fun treat, too.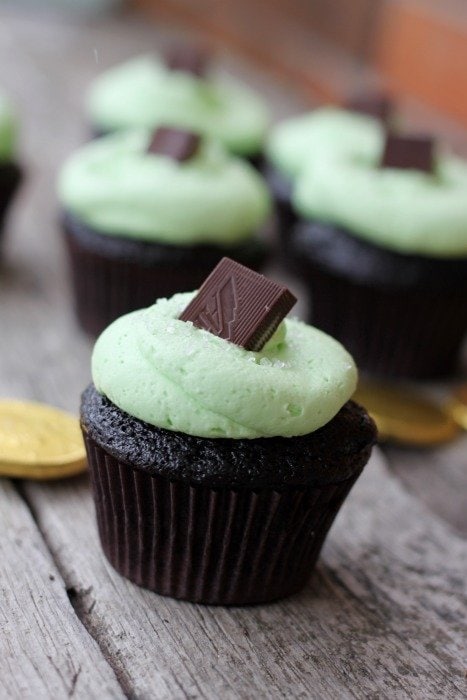 Want to make a fun decoration for your house? Here's a fun Leprechaun Rainbow Hat Mobile. I'm going to hang mine on our light fixture above the dinner table.

This adorable Four Leaf Clover Magnet is the perfect keepsake. Do one for each of your kids and keep or give away as gifts to grandma and grandpa.

This Stained Glass Shamrock can be made by even the littlest of hands.

Remember paper dolls? How about Paper Irish Dancers? Super cute and fun for everyone in the family.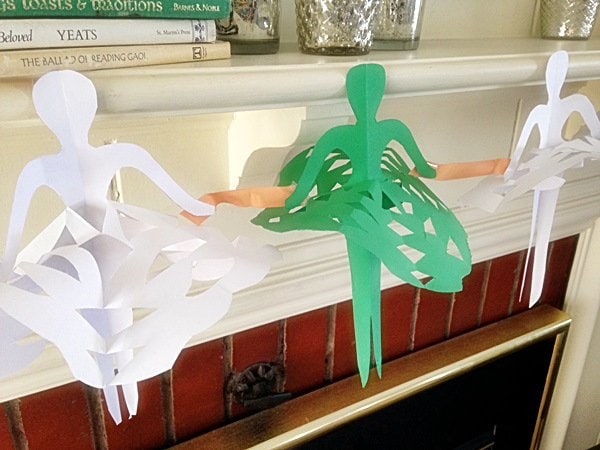 Happy St. Patrick's Day! Or get a little extra Pinterest board inspiration here...