Hair can be a hard thing to manage. Most of us stick to what we know as far as hairstyles are concerned, and it's understandable. But I try to create hairstyles that are so easy to do you can't help but try them. A little while back I showed you three simple braids and today I'm going to show you a simple half up hairstyle that can be done in 10 minutes. No teasing or twisting involved. Just two braids and some pins!
Braided Half-Up Hairstyle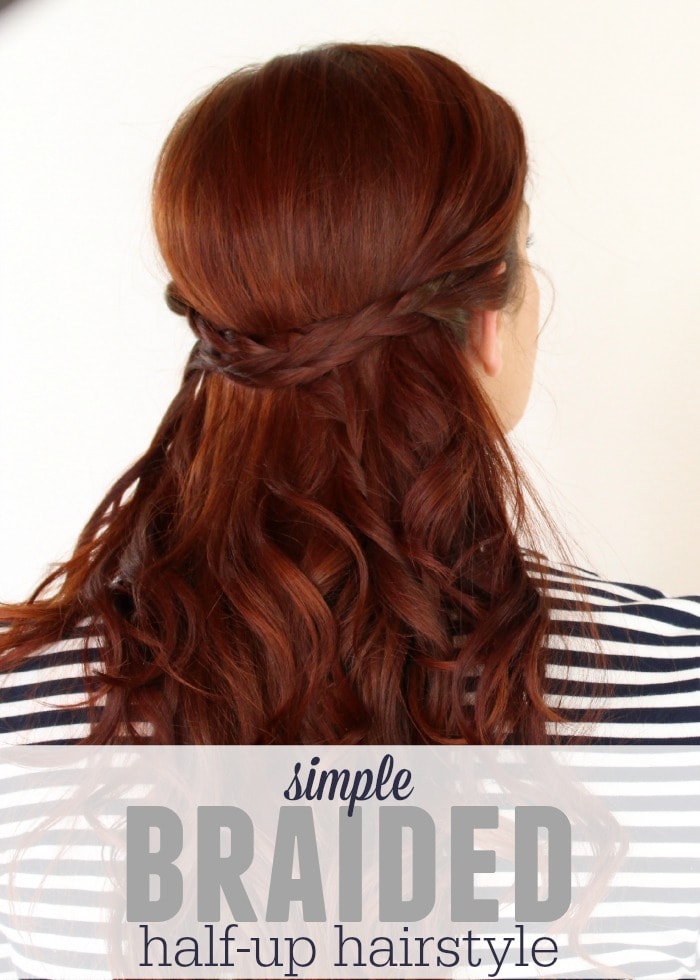 This style is the perfect way to get your hair out of your face without just putting it in a ponytail! Not that ponytails are all that bad, but it's nice to mix it up every once and a while.
I've broken down the simple pictures in the photos below and then under I'll explain each step. Although it truly is so simple I imagine you'll be able to get it just by looking at the photos….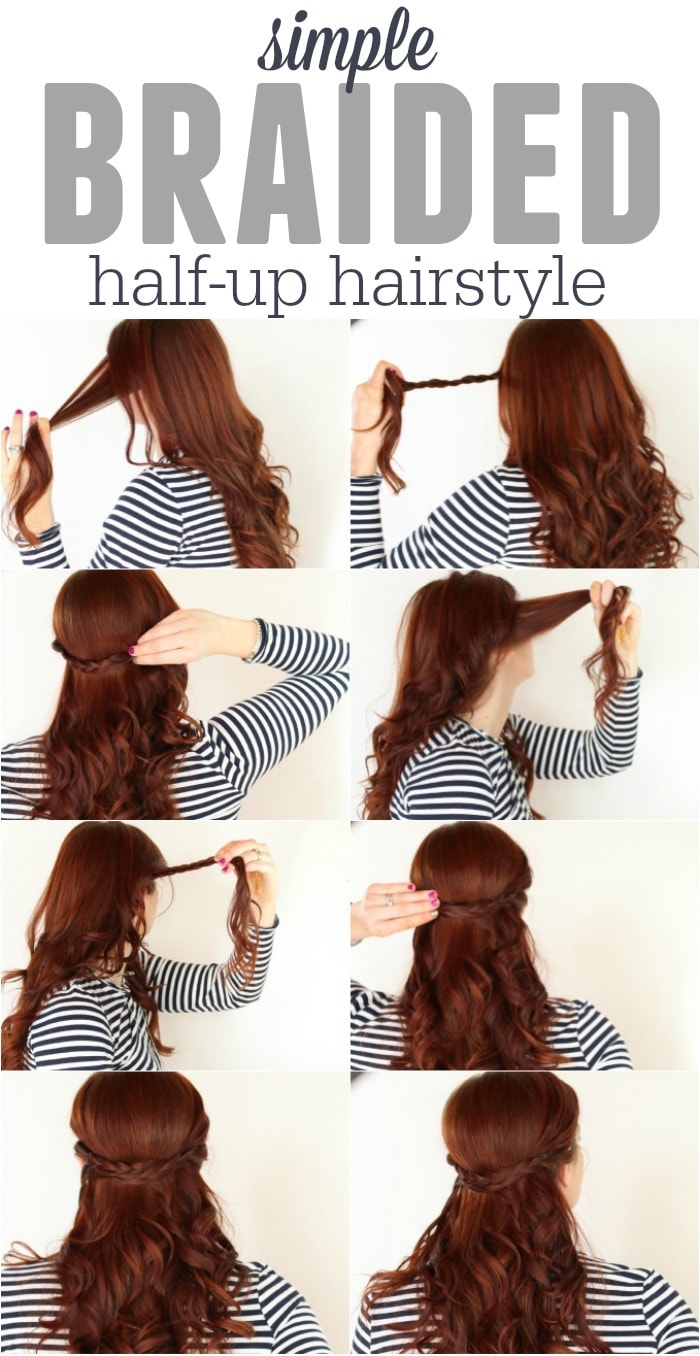 Start by separating out a section of hair on each side above and behind the ears. I left the front, bangs section out and it was held back by the braids. You'll see what I mean.
Braid a simple braid back with the left section of your hair. You can 'pancake' the braid a little by pulling it out to make it look more full or just leave it how you braided it.
Bring the braid across and pin it on the right side. You shouldn't need a hair tie, but you can use one if you want.
Repeat on the right side and pin the braid over the first braid, hiding the end under the first braid.
Finish off with some hairspray if you need it and you're done!
A few things about this style: You can tease the top from the back to the crown of the head if you want more volume or if you want the hair to stay back better. It's meant to be a somewhat loose-looking style so you can just leave it. If you want your bangs more secure, you can just take the complete section in front of the ears to create the braid. Other than that, you're all set.
I hope you liked this simple half-up braided hairstyle and get to give it a try! What do you think, is it something you'd wear?