It is when things seem to be at their worst in your life that the very best in those around you comes shining through. Our friends hold our hands and do everything to make turn our worlds right side up when we aren't sure we can see the light at the end of the tunnel.
We have friends who just had a beautiful baby girl on November 4th.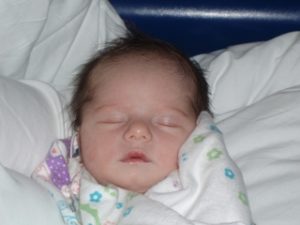 Would you look at that sweet face?  A few hours after her birth, mom, Kelly noticed that Chloe seemed to be having trouble breathing.  What the nurses originally believed to be 'new mommy jitters' turned out to be TRUE MOMMY INSTINCT.
That beautiful, calm baby girl is fighting a Congenital Heart Defect.  The long-term prognosis is good, but lost amidst all of the medical jargon, the potential surgeries in Chloe's future, and what can only be described as fear for their newborn, new parents Chad and Kelly are proving to be some of the strongest people we have ever met.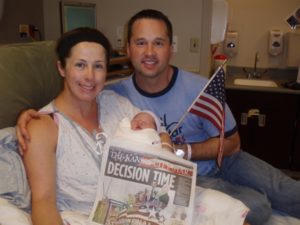 They are surrounded by wonderful people, who are rallying to love and support them and their new daughter.  Many friends have started fundraisers on their own…just to help this sweet little girl who is only 9 days old.
In fact…I wanted to share one of those events with you.  Kelly's cousin Gia has her own online business…it is just darling.  It is called Sock it to Me.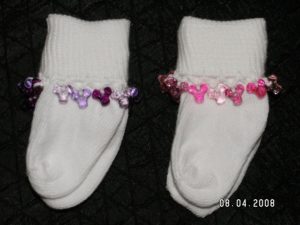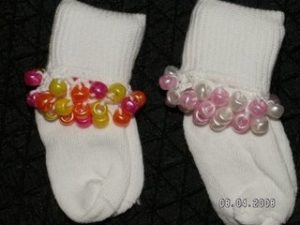 She has decided that 100% of all sock sales between now and Christmas will go to Chloe.  The socks are only $5 and would make such a sweet little stocking stuffer!  There are so many options to choose from and range in size from newborn to 5 years old.
But more than anything, if you wouldn't mind sending your thoughts and prayers to Kelly, Chad and Chole…I think they could use them to get through this obstacle.