What is a girl to do without friends?
And when you are expecting a baby??  Good heavens….it is your friends who will keep you sane, calm your worries, hold your hands – look in to your eyes and tell you that THIS JOURNEY IS GOING TO BE AMAZING….
And so we have baby showers….not just to 'shower' the new mother and impending little one with gifts, but really and truly to gather around to say, "we are here now watching you grow and we will be around to do the same for your new sweet one".  At least that is what I imagine we feel as we host, attend and are the recipient of baby showers.
In just more than a week, I am joining my close friends Ria Sharon and Suzanne Tucker, of the amazing site, My Mommy Manual as they co-host a virtual baby shower with St. Louis TV Station, KMOV in honor of morning anchor and expectant mom, Virginia Kerr.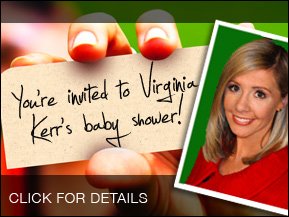 The event, A Mom is Born: A virtual Baby Shower Celebrating a Woman's Journey into Motherhood will be held on Wednesday, August 25th from 11am to 1pm CST.

This is only the second virtual baby shower ever (Ria and Suzanne held the first last year!) and it will benefit the March of Dimes Missouri Chapter. The shower will celebrate and honor the transition a woman makes as she becomes a mother…..as well as highlighting how friends and family can support her during this amazing time.
Anyone with internet access can attend virtually….(I'm looking at you)  You will be able to interact with Virginia and the hosts via live chat during the broadcast.  You can watch live on A Mom is Born.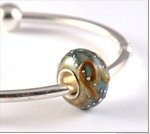 Some fantastic prizes have been donated by event sponsors and will be raffled during the broadcast. For a raffle entry – share your 'top tip for a new mom'.  You will also have the chance to learn how to personalize a Holding Hands bracelet.  (A perfect fit considering My Mommy Manual's motto is "Why do this alone when we can hold hands?") The Bracelet symbolizes the connectedness of all mothers.  A limited number of bracelets will be sold during the event and a portion of the proceeds will go to the March of Dimes.
How can you support March of Dimes through this event?
• Make a donation via the ChipIn widget below.
• Buy a Holding Hands bracelet for yourself or a loved one.
• Support A Mom Is Born sponsors: Build-A-Bear Workshop, Kolcraft, Goodnite Rooms, Pixie Posie Photography and our Venue Sponsor, Overlook Farm.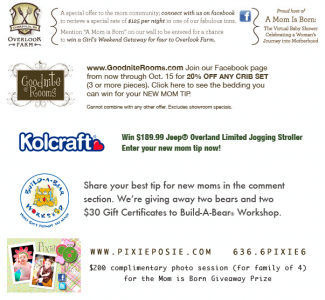 Overlook Farm is excited to announce a special package for moms. From now October 15, 2010, (Virgina Kerr's due date), we invite moms and friends to spend a relaxing night in one of our luxurious inns for the special rate of $125/night. Simply become a fan of Overlook Farm on Facebook to receive this special rate. Mention the virtual baby shower on our wall, and you will be entered to win a Girl's Weekend Getaway for four to Overlook Farm. Unwind on our 200 acre property, take a soak in our greenhouse hot tub, explore our many gardens, or steal a quiet moment with your best friends with a glass of wine while you watch the sunset over the Mississippi River valley.