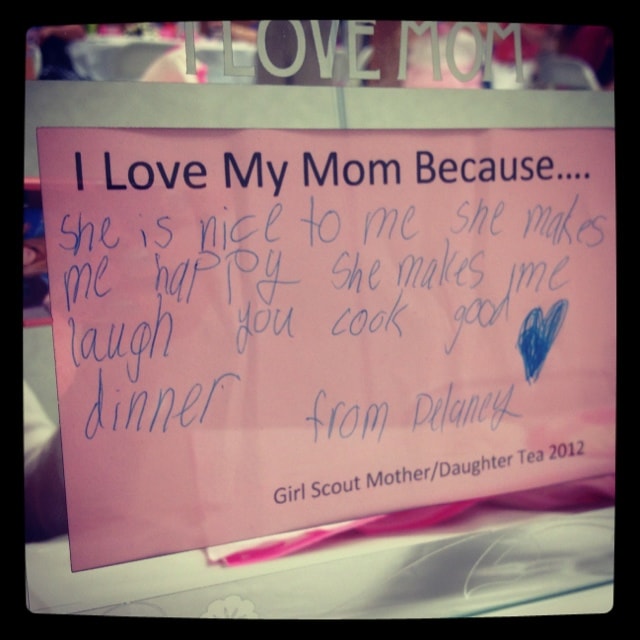 Every day feels like a crap shoot.
Or a gift.
It depends on the day.
Did I make the right decision?
Am I doing a good job?
Did I yell too much?
Answer their little questions?
Hug them enough?
Say, 'in a minute' too many times?
Snap? Growl? Laugh? Love? Giggle?
Am I fun?  Do I read? Play catch?
What do they LOVE best?
You know they will TELL you, right?
I sat in a room full of little girls last night who happily told their moms all kinds of things they are doing right every single day. Cooking. Playing catch. Helping with homework. Drying tears. Cleaning rooms. Buying slushies.
Being a friend.
Making them happy.
Listening.
Loving.
Want to know what you are doing right?
Just ask.
I do believe it is that simple.