Contrary to popular belief, the crux of a good grandparent is not the spoiling – well, not with 'stuff' anyway.  I know you always hear that a grandparent's job is to spoil 'em and send 'em back, BUT I think what matters it is something else entirely.
It is presence.  Not presents.
I grew up green with envy – jealous of the kids who had grandparents who were THERE.  I had one set of grandparents who were physically and emotionally distant.  They lived far away, but even when we were in the same place, they never seemed interested in me.  There was never a desire to be on my level.
My one other grandparent – the one I really KNEW…..  she was (is) delightful, but formal.  She was not a get-down-on-your-knees-and-play kind of lady. She is special and witty, charming and intelligent, AND interested in talking to me, but not playing.  We, for obvious reasons, grew closer as I got older.
Having small people of my own, I can see what a pivotal role these 'second sets' of parents have.  My in-laws live close by and are lucky enough to see the kiddos on occasion.  My parents?  Well, they are half way across the country BUT that is only a physical distance – and for my kiddos – what matters are the MOMENTS they have together – not the MINUTES.
After spending a part of last week in San Diego with my mom and dad, I was delighted to note all of the ways my parents are doing it right:
Lessons in Grandparenting according to Nana and Duke (don't ask about Duke – it is a LONG story)
Teach, don't Preach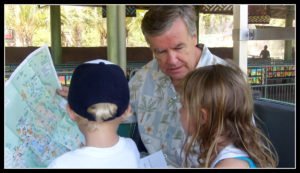 Use your creativity, not your cash to entertain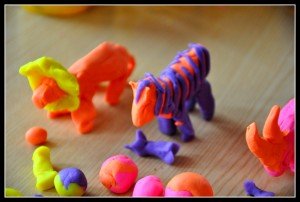 It is your Presence, not Presents that will stick with them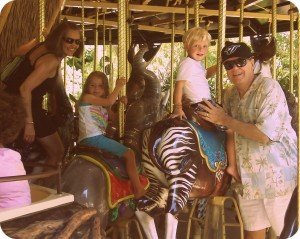 If you provide the instruments, they will take care of the music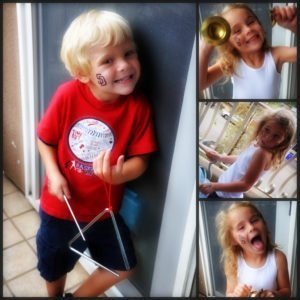 Let them be kids: Smile, Laugh, Jump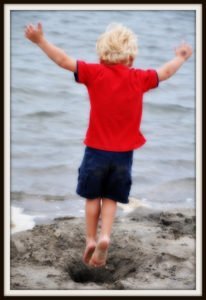 Embrace the Silly Face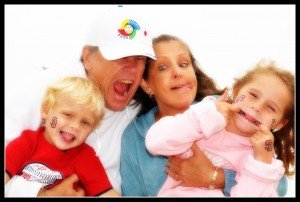 And most importantly….Remember: Your time together is counted in Memories not Minutes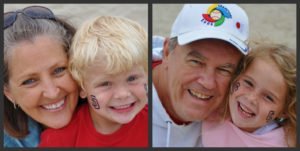 Thank you, Mom and Dad (Nana and Duke) for an experience the small people will never forget!