We are not the craftiest of households.  With the exception of Christmas, I'm lucky to get the house decorated for ANY other holiday before the week OF said holiday.  I'm looking at you Halloween and Easter.  My small people don't seem to mind.  It could be that they are conditioned that way.  They simply don't expect to see a St. Patrick's Day wreath appear on our front door, oh… say next week.
We don't have placemats and mantle decor that rotate in and out with regularity.  Martha Stewart, I am not.  I'm diligent about the time I spend with my small people and though our Easter eggs do eventually see dye (the day before) and our pumpkins are always carved (usually also the day before  – and THIS YEAR my husband did it – oh happy day!) I'm always quick to ask my little ones what they want to do when it comes to crafty activities.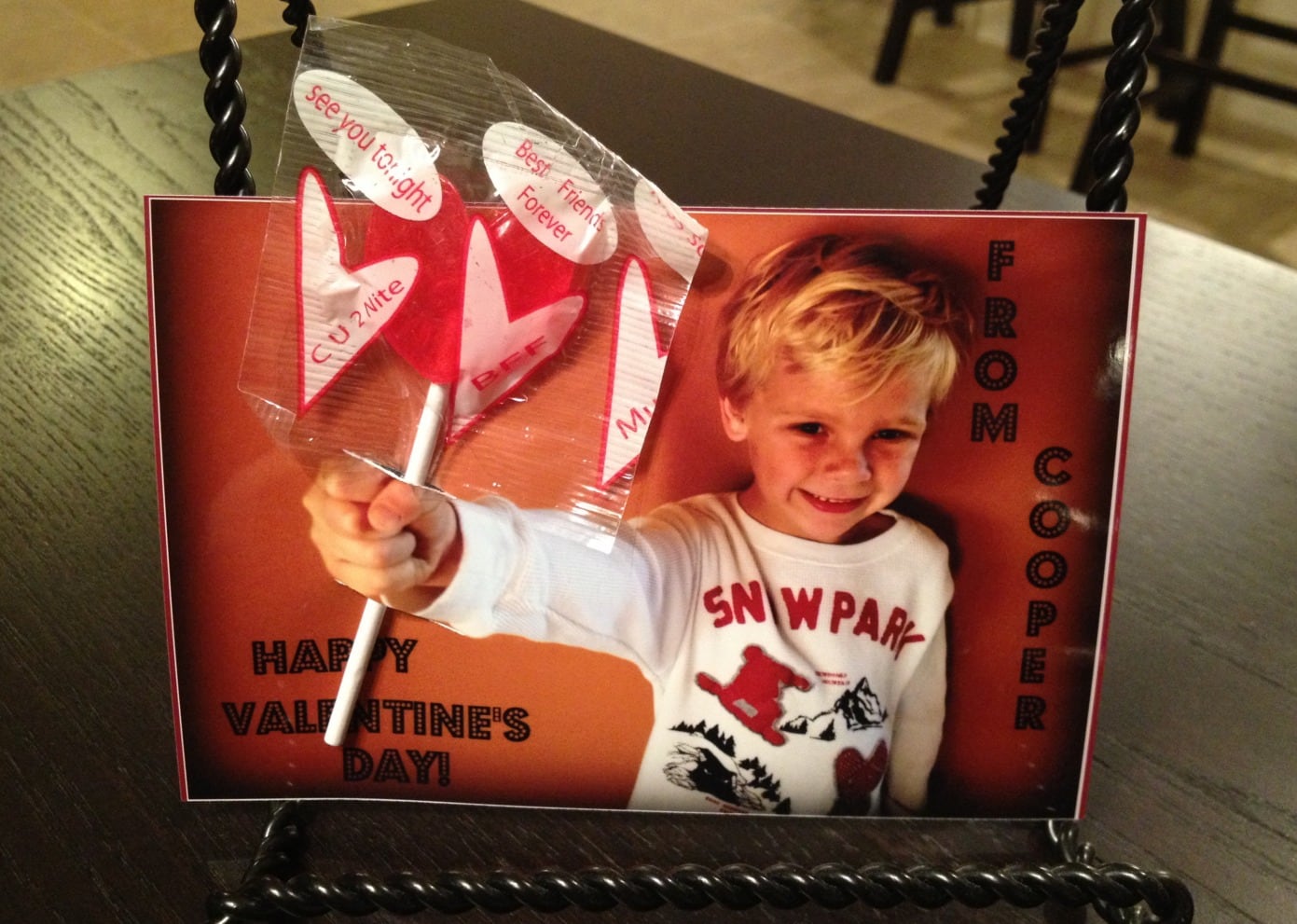 Take Valentine's, for example.  We always buy them. Easy, right? Take them to the store, let them pick their poison.  And then stand over them as they sign their name to each one.  But this year was different.  I actually asked them if they wanted to do personalized Valentines.
AND THEY DID.
SO WE DID.
It was so much fun.  And they are so darn cute, I can't stand it.  So, I just had to share.  I found the idea on Pinterest. (shocker!)
I had the small people each stand against a plain wall and hold our their right hand, making a fist.  I made sure the fist was in focus and forefront in the picture.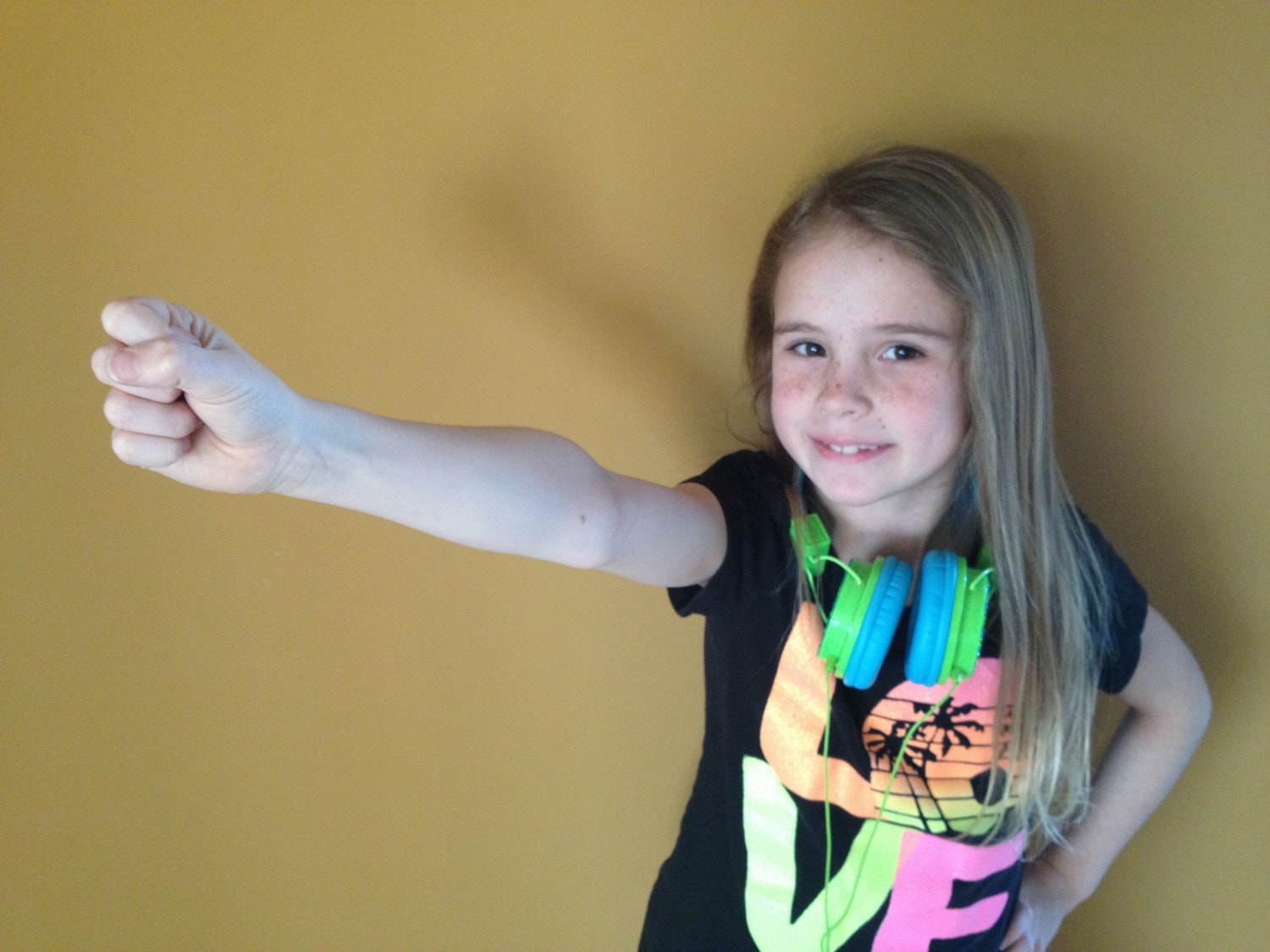 I took the picture with my iphone and then uploaded it to PicMonkey so I could play with it.  I added the border and text.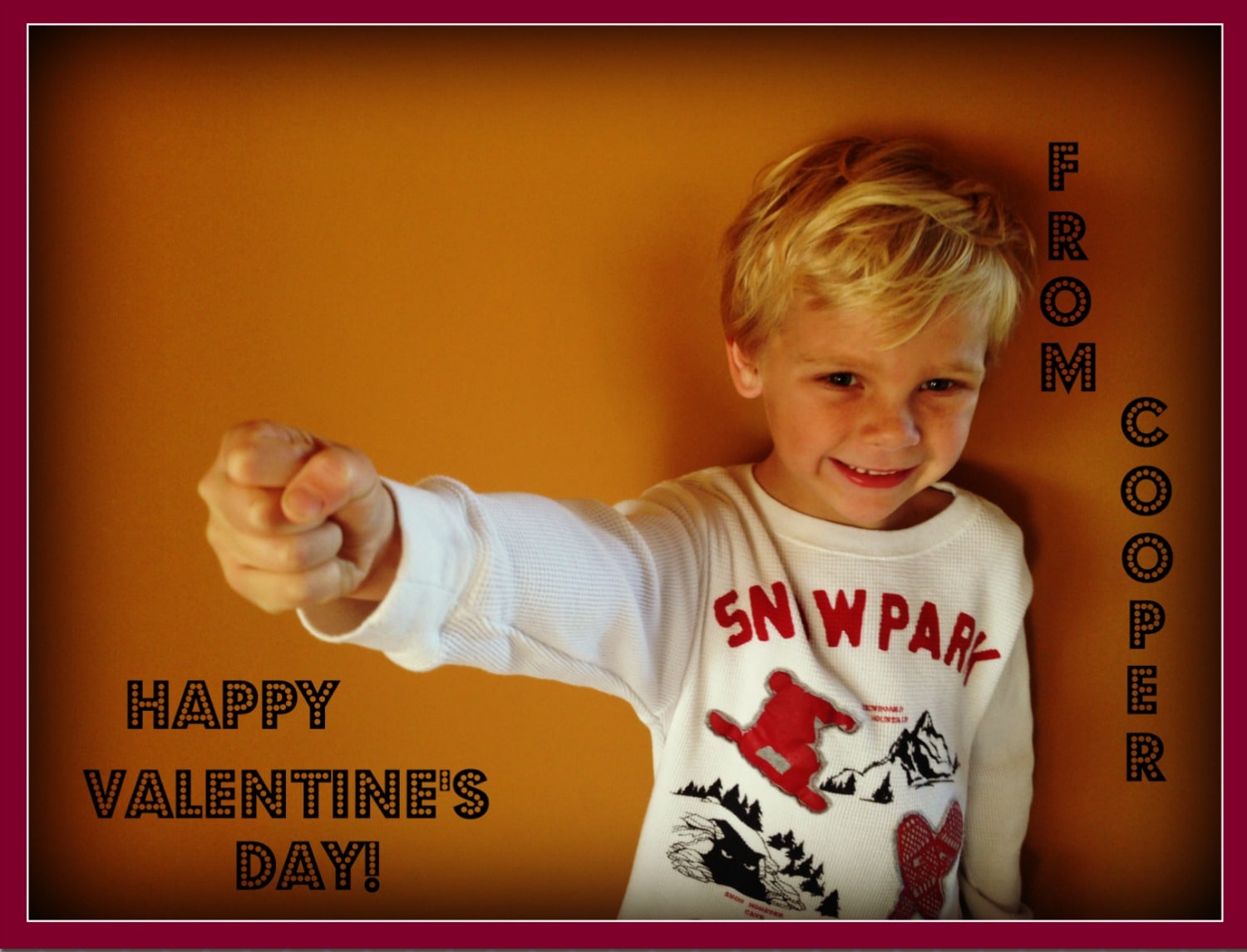 I ordered the number of copies I needed from Walgreens – 4×6's and bought simple red Valentine's lollipops.
I cut small slits above and below the fist and slid that sucker right through.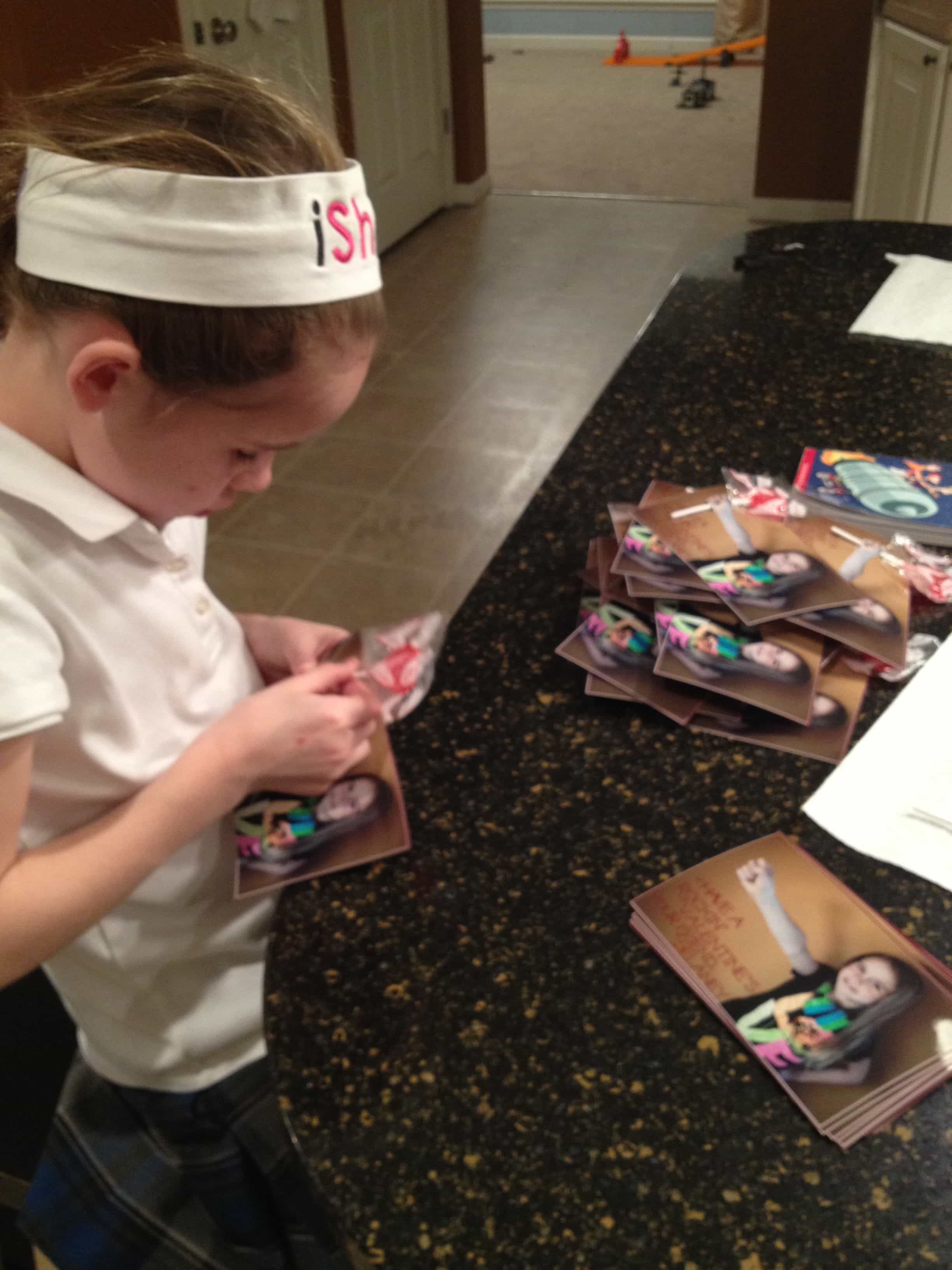 Voila!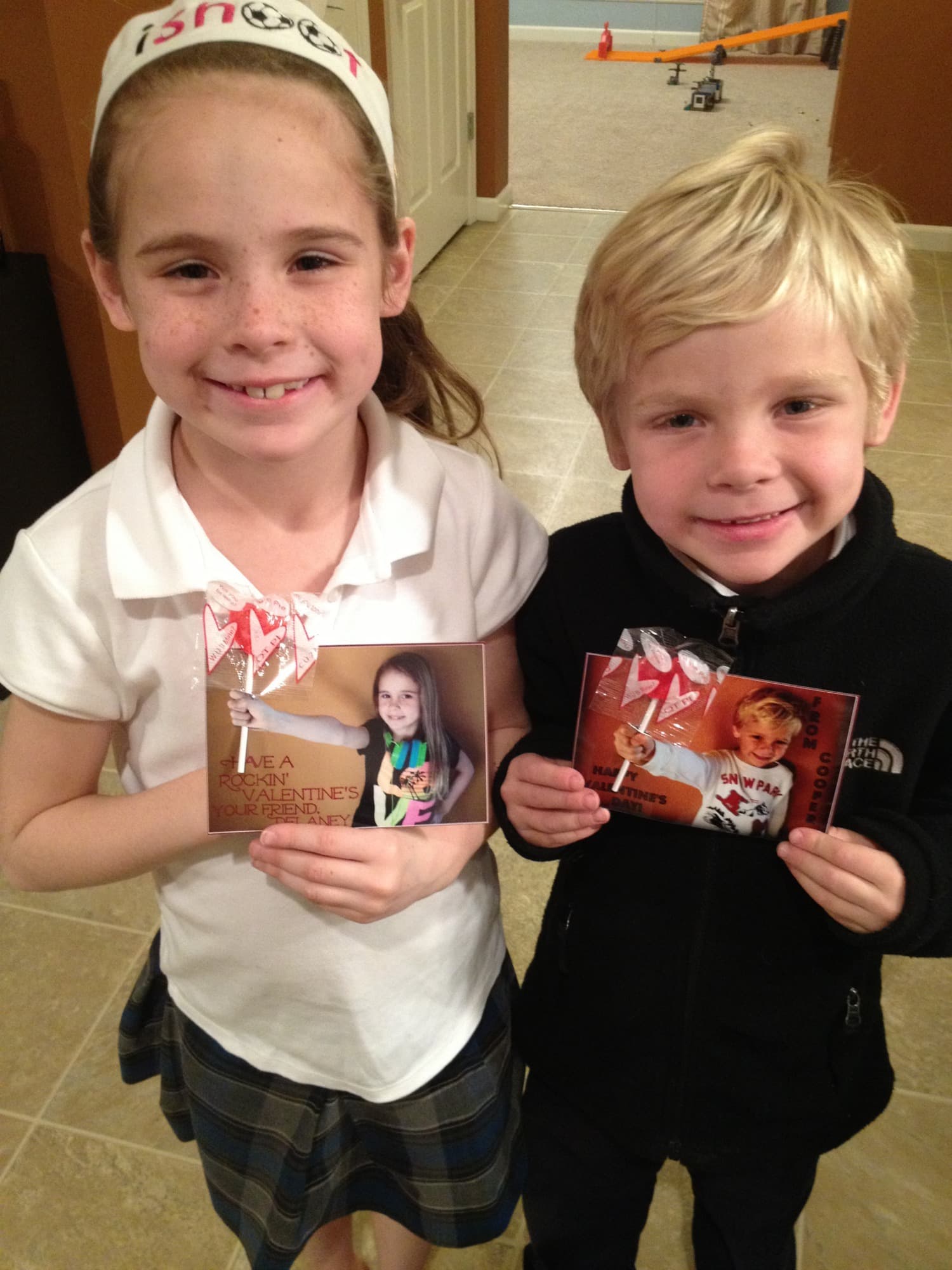 Also?  This whole adventure cost me just under $12 for 75 cards.  Walgreens was running a promo for 10 cent prints and I bought two bags for $2.19 each.
What did you decide to do this year?  Something made at home – or did you buy cards?