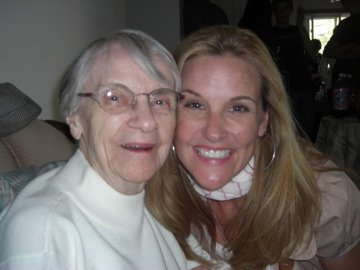 Barely five feet tall, she is a force of a woman.  The sparkle in her eyes not dulled by age, but by the disease daily robbing her of the memories she has always held so dear.  The 36,500 days she has lived on this earth are one heck of a milestone…. her spine straightening with pride each time you remind her, "Me? 100?  Well, I'm pretty good, now aren't I?"
This is a woman born when William Taft was President.  Born in 1913…the same year as Rosa Parks… the same year Harriet Tubman died.
She has lived through World War I and World War II.  The Great Depression.  The Korean War.  Vietnam.  The Gulf  War.  The War in Iraq.
You and I have read about the first Nobel Prize going to Einstein, the discovery of King Tut's tomb, the Spanish Civil War, the Hindenburg, Steamboat Willie hitting the big screen, Pearl Harbor and D-Day- but she was ALIVE for all of it.
She was 48 when the Berlin Wall was BUILT and 76 when it came DOWN.
My small people are often surprised to realize cell phones didn't exist when I was a child… they are perplexed by the idea of a phone being attached to the wall and can't imagine a life without a remote control for the TV.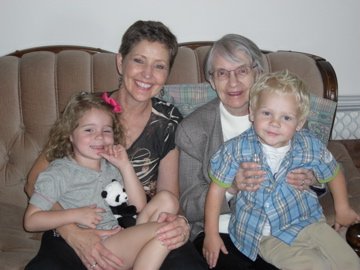 But imagine this…My sweet Grammie was born before the pop-up toaster was invented.  And the blender. And sunglasses. And deodorant. And Bubble Gum. AND CHOCOLATE CHIP COOKIES.
She was in her 30's when chemotherapy was invented and older than I am now before the polio vaccine, before bone marrow, lung or heart transplants.
And yet, never can I remember her admonishing, 'back in my day….'.
She is the one grandparent who had a permanent presence in my life…visiting our family for a month every Christmas and three months every summer.  She would appear bearing Rice Krispie treats… still the very best I have ever had… a secret ingredient I'm sure was included as the taste has never been duplicated for me.  She would rearrange the kitchen, making my mother crazy.  She would sleep in my room, so I had to share a room with my brother – something I never appreciated at the time.
An intensely private woman, she rarely shared moments of her own history… that is, until the Alzheimer's began to take its toll when I was an adult.  I always knew she raised my father, her only child, mainly on her own.  She left my grandfather when my my dad was fairly young – something unheard of at the time.  I can only imagine the strength of character this required.  She battled and survived breast cancer and a mastectomy in her 60's – but also – to my knowledge, rarely discussed it.
But, as I entered my 30's, and the Alzheimer's chipped away at some of what I imagine to be her more difficult memories, a softer side to her was revealed.  She was prone to end phone calls with me by asking, 'Darlin'?  Isn't love GRAND?'.  I sensed a joy in her I had never known.  She even sent me a letter talking about her job 'writing for the paper during the war'. Neither I nor my dad had ever heard this story. My mom began to record conversations with her….chatting about her history, her life, her story.  What a treasure that we have these moments.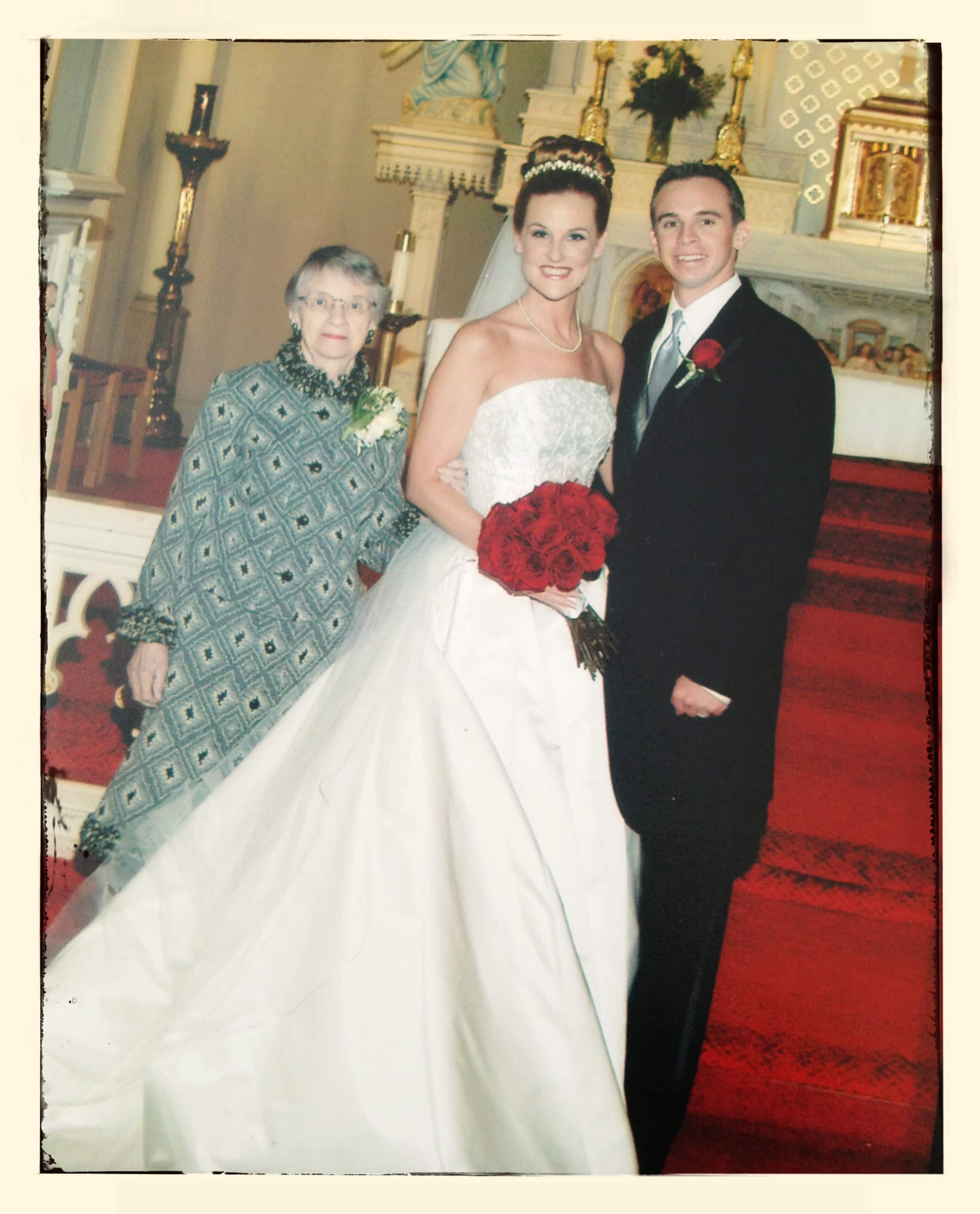 In closing, I will share with you a story that, without a doubt gives you a glimpse into the beauty and character of this now 100 year old woman.  For my wedding, she wore the same dress that she wore to my parent's wedding 30+ years before.  My dad did everything he could to persuade her to wear something new(his gift!), but she was determined.  She had 'only worn it once, Jon!' and 'it still fits, Jon!' and 'it's back in style, Jon!'.
And so it was, that this adorable little woman graced my wedding day and the dance floor with her presence in that beautiful 30 year old dress – that yes, still fit and yes, was still stylist as ever.
It would be difficult for me to list the many, many ways she has graced my life with her beauty, her wit, and her wisdom.
We were supposed to be there today to celebrate her birthday, but my small dude was diagnosed YESTERDAY with the flu – making the trip impossible.  He can't travel and we can't risk infecting her or anyone else.  I am heartbroken that we aren't there… but in spirit, with her always.
I love you, sweet Grammie.
Happy, happy 100th birthday.