It is no secret that I am sucker for skin and beauty treatments. I'd try them ALL if I could – that's how much I desperately want to slow the aging process – especially on my face.
But, let's be honest – so many of the treatments facials, laser hair removal and microdermabrasion can be pricey.
What if you could do it all home? I've shared about Silk'n's Infinity – THE way to remove unwanted hair at home. And now, I have a new device you simply must check out: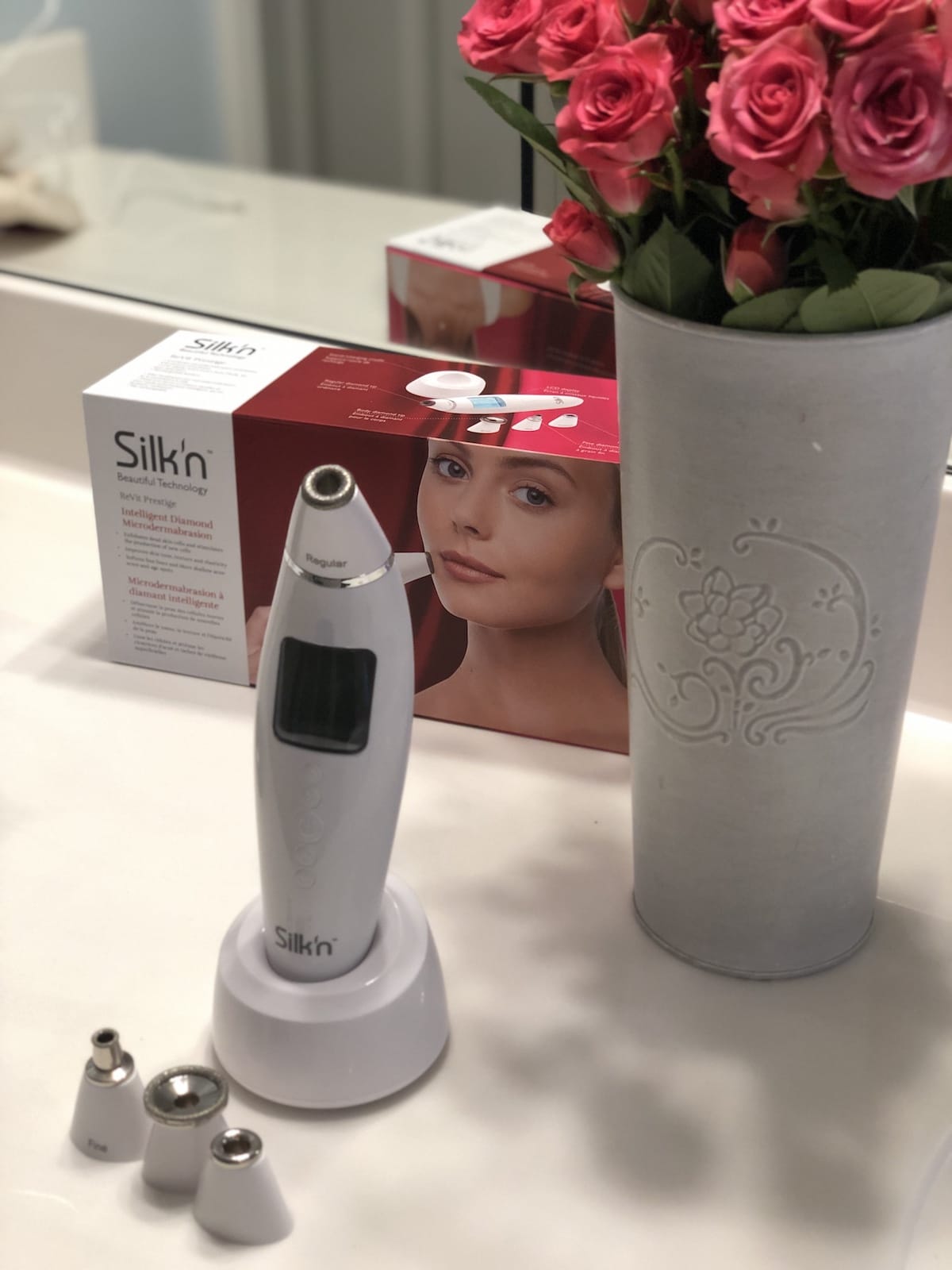 Silk'n ReVit Prestige
This device combines the magic of microdermabrasion with vacuum stimulation to give you spa-quality treatments right in your very own home. This Ultra-powerful microdermabrasion device has diamond peeling that allows for firmer, younger looking skin in only a few minutes (4 minutes, to be exact!) This process exfoliates – removing dead skin cells and stimulates your skin for the production of new skin cells,
Right away, I noticed the texture of my skin was improving. The more I use it…about once a week…the more results I am excited to see.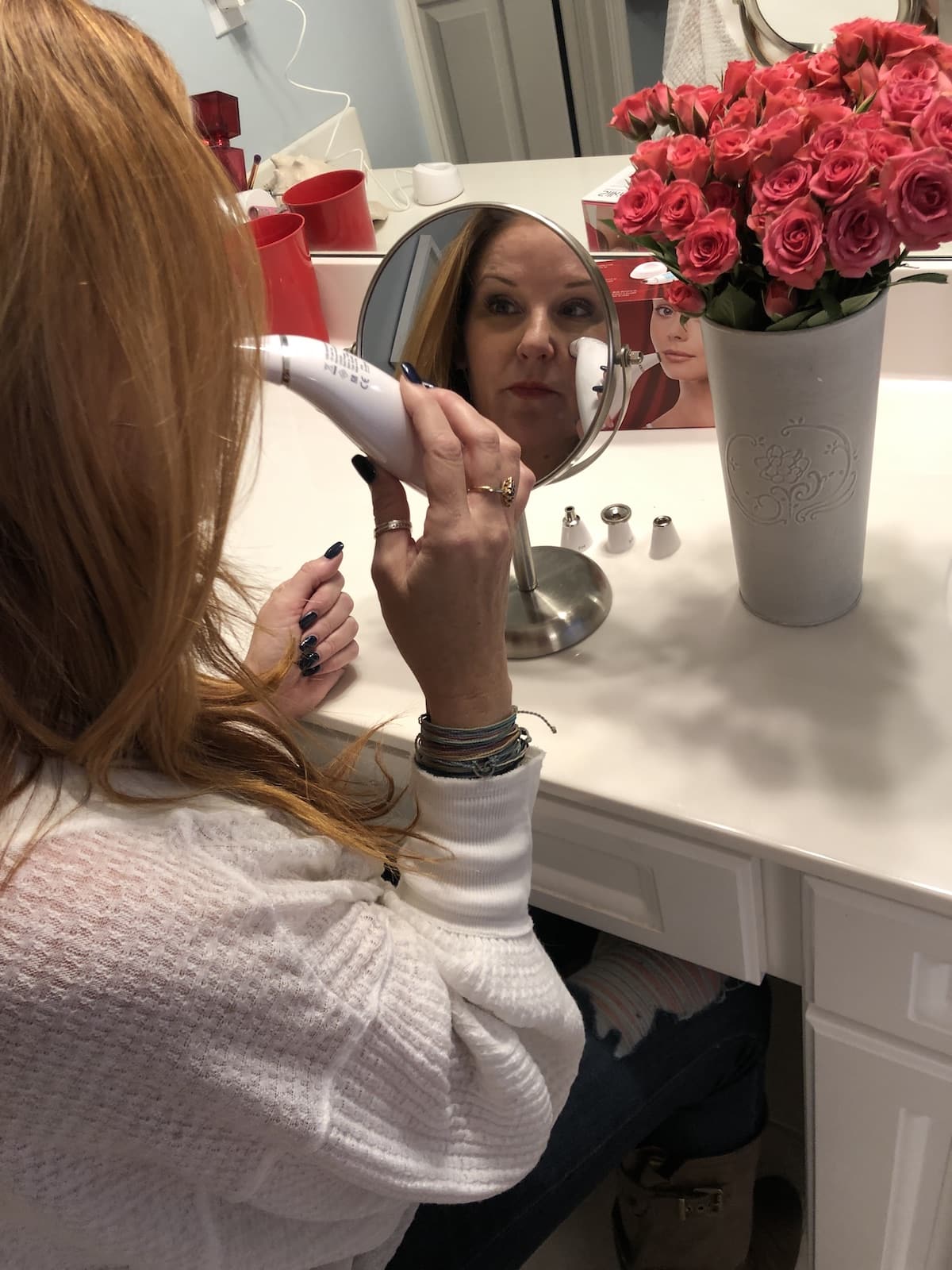 The devices vacuum stimulation helps to enhance the blood circulation and can make irregularities like acne scars, large pores, fine lines and age spots less visible. Three different settings help to achieve your desired results – removing dead skin and stimulating your pores.
There are four different tips that allow for specific targeting – from a ultra fine to regular, from body to massage. You have the option to use the 
Silk'n ReVit Prestige
 in a manual mode – you control where the device goes from second to second – or in an automatic mode – allowing the LED screen to guide you, targeting the areas you need the very most.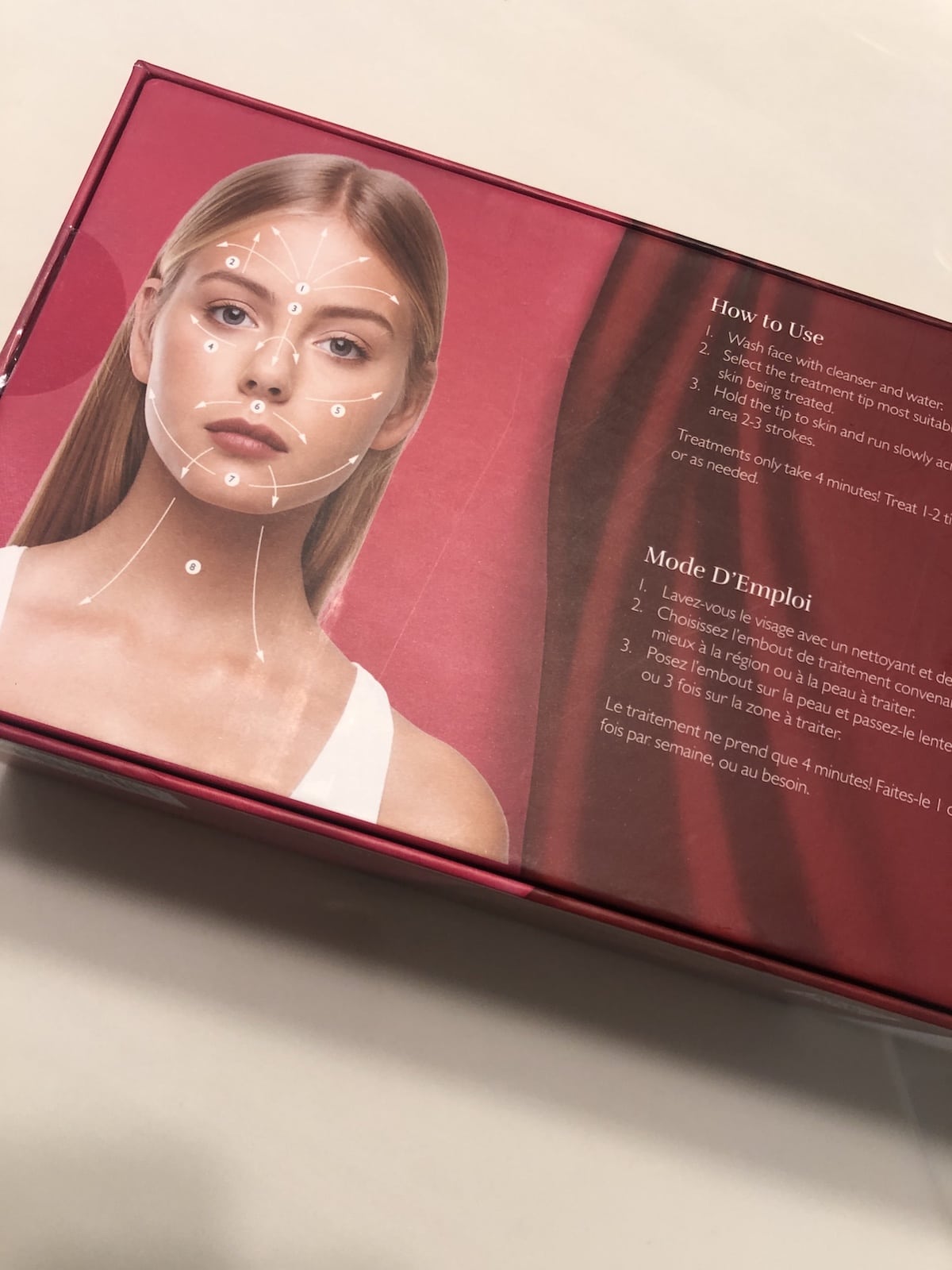 Take a quick look:
Amazing, yes? I can't wait to hear what you think. Let me know!
To make it even easier to use, it is battery powered, cordless and comes with a charging cradle making storage (and charging) simple.
Disclosure: I'm proud to have spent this year partnering with Silk'n…their products have been amazing. As always, all thoughts and opinions are mine and mine alone.