You know what is amazing? A beauty product that can make your overall beauty routine easier and leave you feeling good.
This is the magic of the Silk'n Infinity – a revolutionary treatment for hair removal.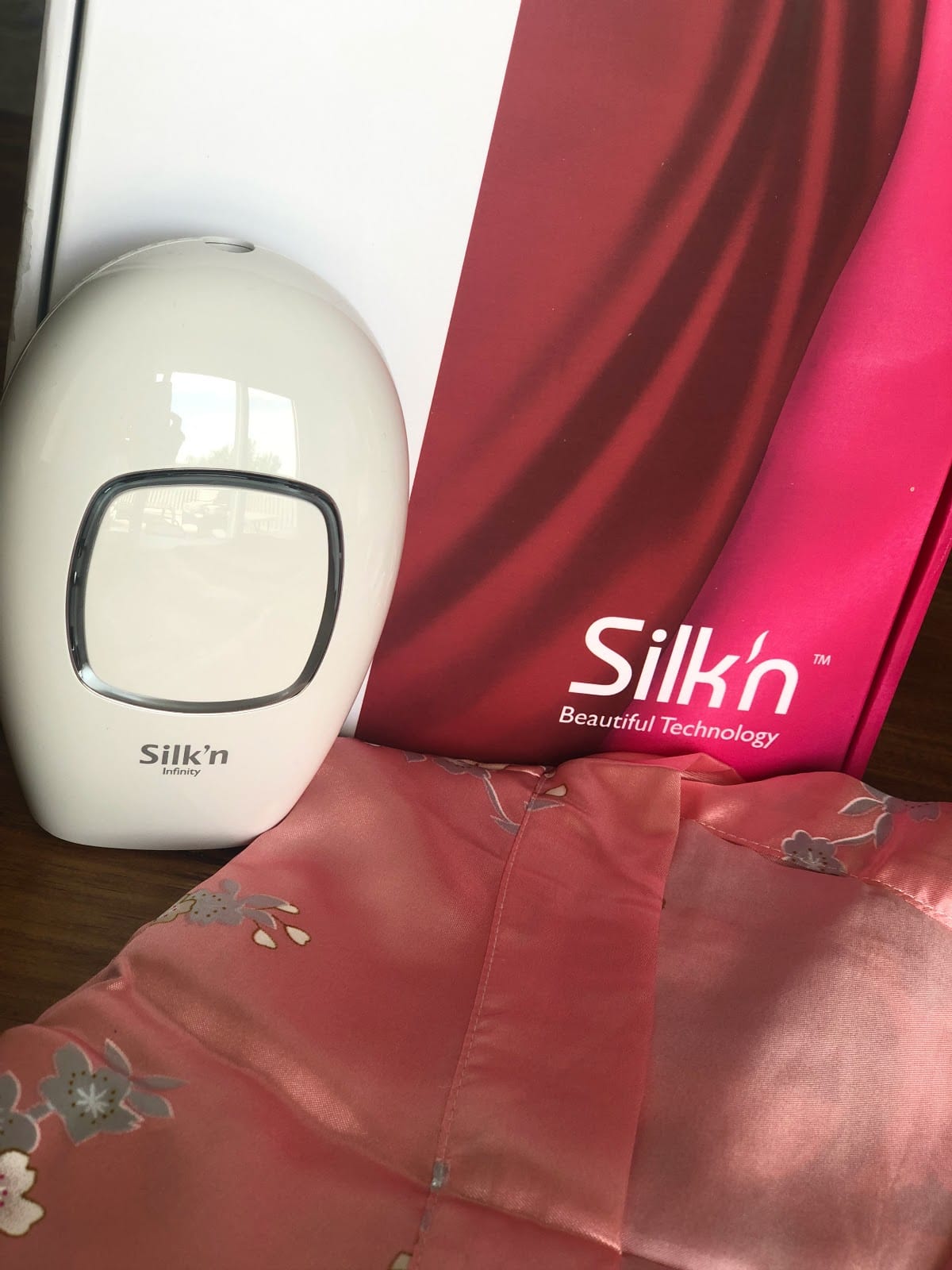 As a girl who started shaving my legs and underarms when she was 13 years old – and who hates unwanted hair so much, she shaved virtually every day, the opportunity to try the Infinity felt almost too good to be true.
Would it truly be possible to avoid expensive spa appointments and use an in-home treatment that could initially mean less shaving and eventually NO SHAVING?
The answer is a resounding yes.
You may remember that I began working with Silk'n over the summer – and that they gifted a few of my friends the product as well. We all decided to begin with our underarms as it is best to choose an area that will not be exposed to the sun.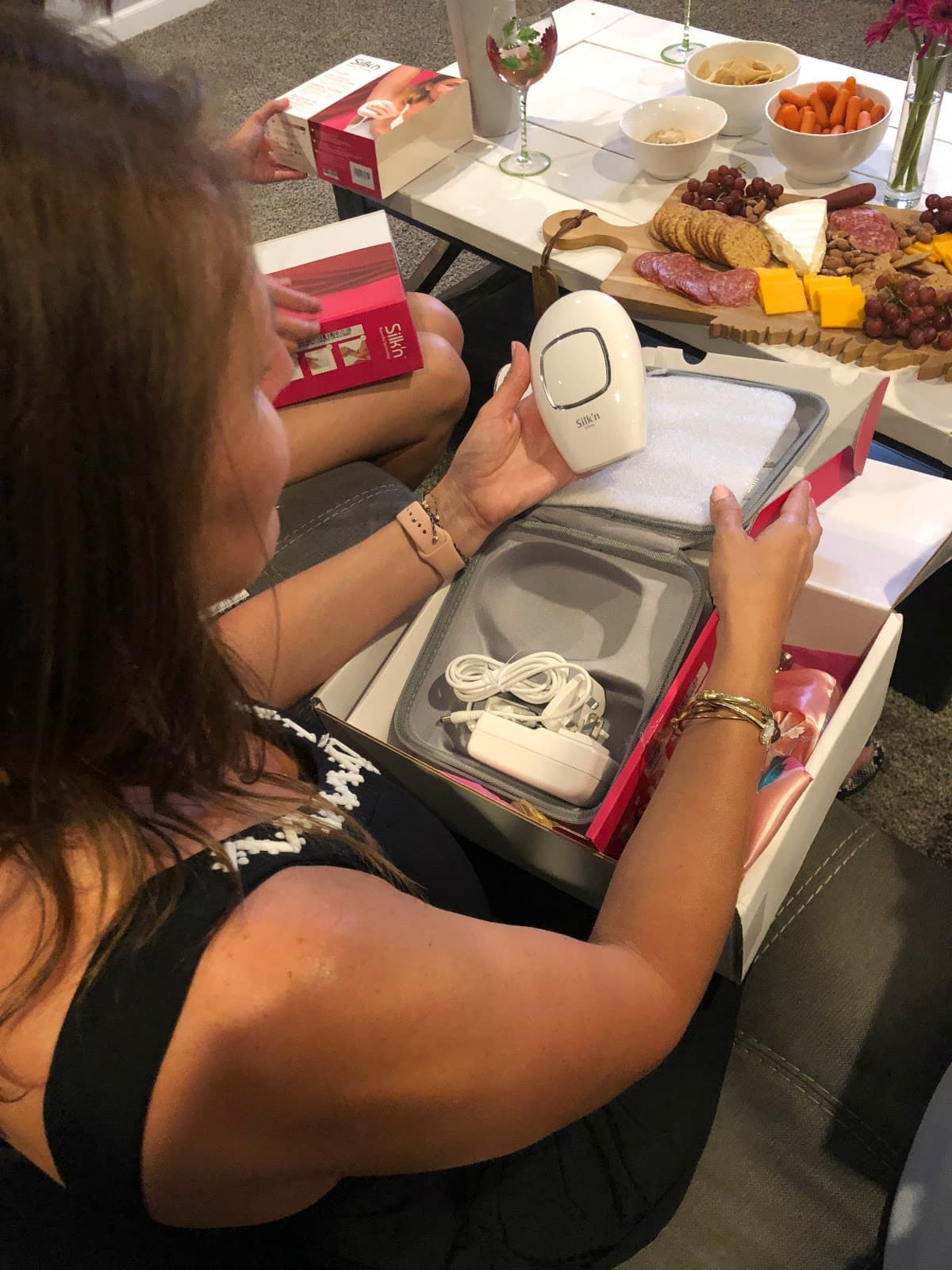 Here's how it works:
The Silk'n Infinity offers breakthrough eHPL technology for permanent hair reduction while also revitalizing skin…this means you will see smoother results.
The Infinity's eHPL technology combines Galvanic and Optimal energy to open pores to a greater depth and to then reach the deep root of the hair follicle to stunt growth without the stubble, ingrown hairs, and redness of usual home treatment side effects. The results for you? Your pores are hydrated, which improves the overall look and feel of your skin. This technology combines to allow for efficient, effective and easy hair reduction that can happen right in your home.
You simply plug in the device and glide it over the chosen area while depressing the main front button. This delivers a pulse of like that effects the hair follicles.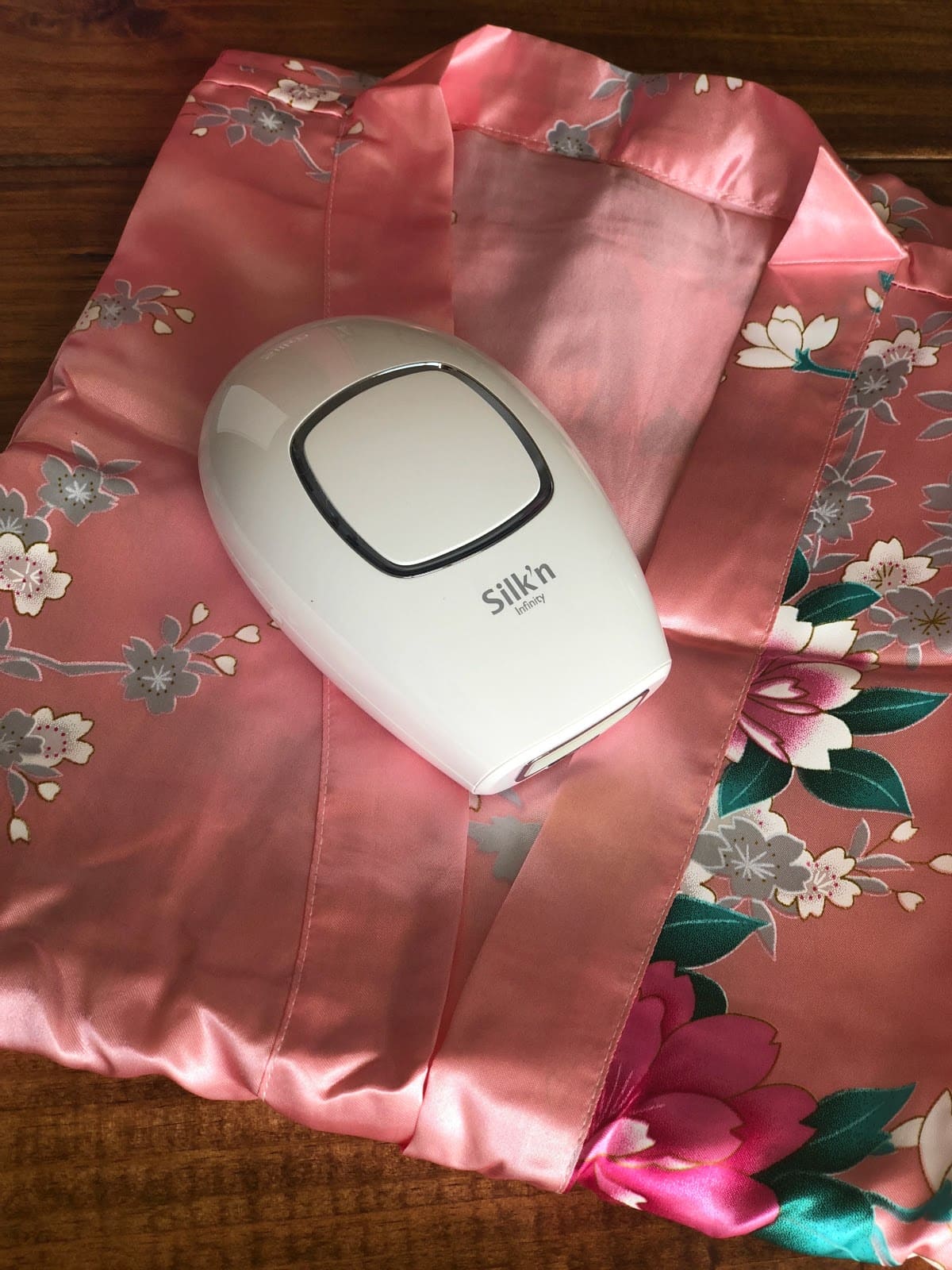 During the first four treatments, you use the device every two weeks. For me, the process took less than 10 minutes each time. It was within this timeframe that I could already tell I was needing to shave less and less. As you move to treatment five through seven, you only treat every four weeks. The Silk'n team shared a handy calendar to keep me on track with my treatments, but you can simply use any calendar or digital calendar reminders to remind you when your next treatment is. Once you have completed this cycle, simply treat as needed until you have the results you want.
It is easy. It is painless. And it works.
For me, I spot treat every few weeks just in case, but I haven't needed to shave at all since my 6th treatment.
My girlfriends experienced similar results, even sharing the devices with their husbands who saw incredible success with removing back and chest hair they had long wanted to treat.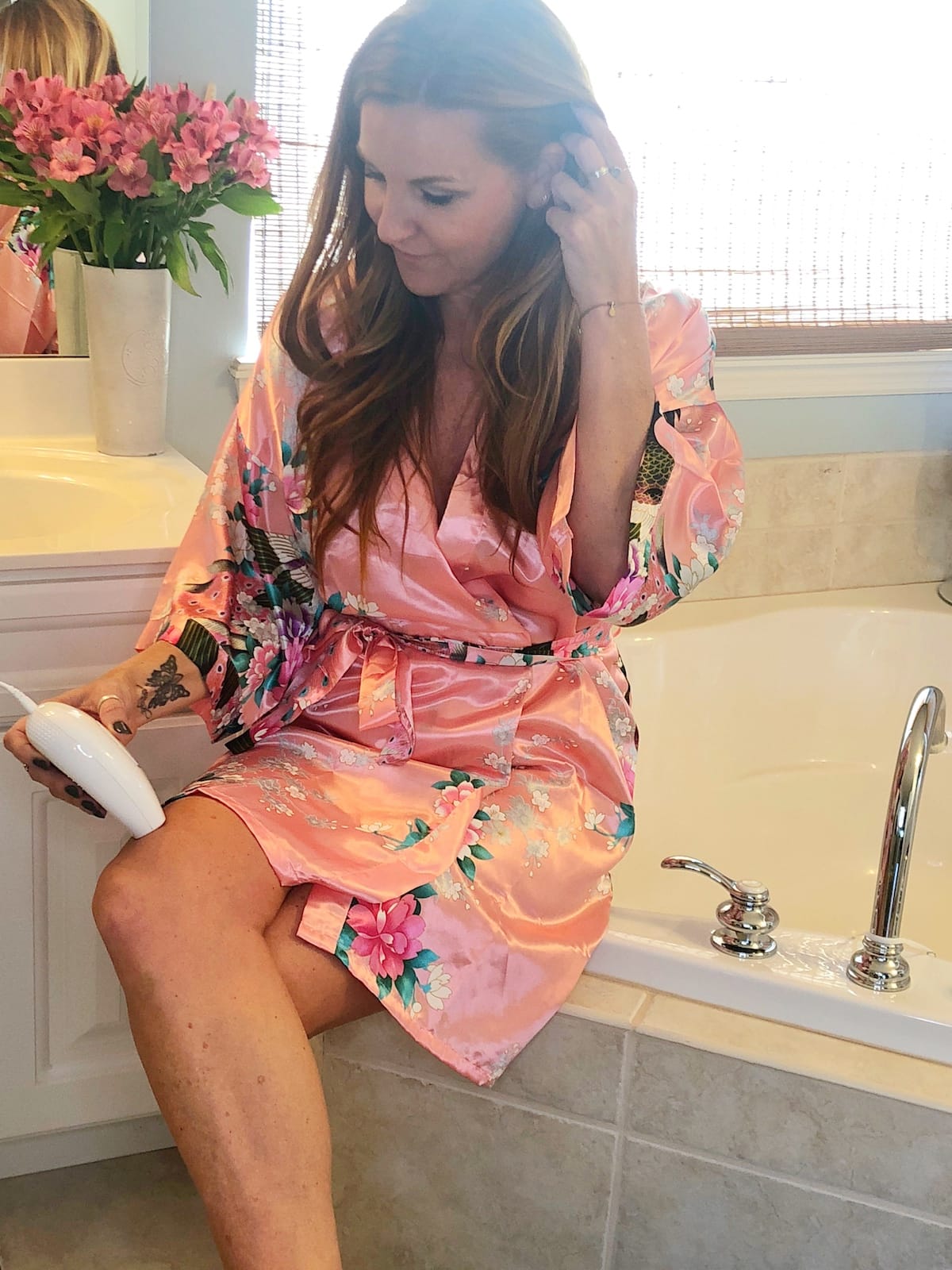 The exciting thing is now moving on to other parts of my body. As summer ended and I knew I wouldn't be in the sun (you should avoid prolonged sun exposure before Infinity treatments), I moved on to my legs and bikini area. As with my underarms, I began to see (and feel!) results within only a few weeks. Naturally, it takes a bit longer to treat these areas, but I'm still done in twenty minutes each time.
Have questions? Please share. I'd love to pass on your thoughts to my friends and share my personal experience with you.
You can add a Silk'n Infinity to your beauty routine by heading here or shop on Amazon.
Disclosure: I'm happy to have been working with Silk'n and trying the Silk'n Infinity. As always, all thoughts and opinions are mine and mine alone.