Eight years ago, there was a brand new addition to our family on Christmas day.
Santa delivered Shortstop (aptly named for our baseball family) to my then six and eight year old small people. I guess you could say he has been the center of our universe since then.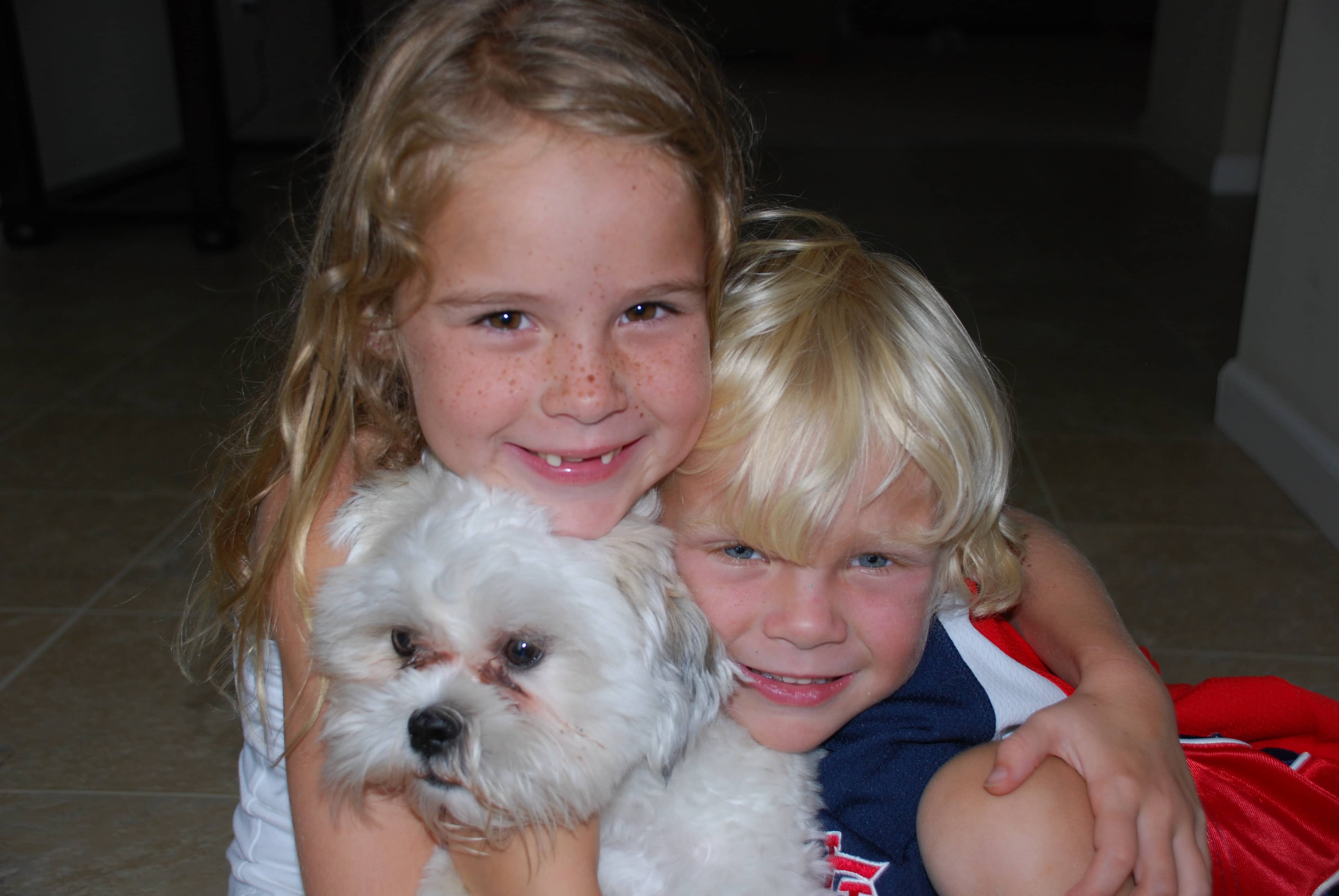 He is lazy and sweet, high-maintenance and the best comfort and love ever. He greets us at the door and mopes when we are heading out. He hates to get up in the morning and is what I would call, the PERFECT lap dog.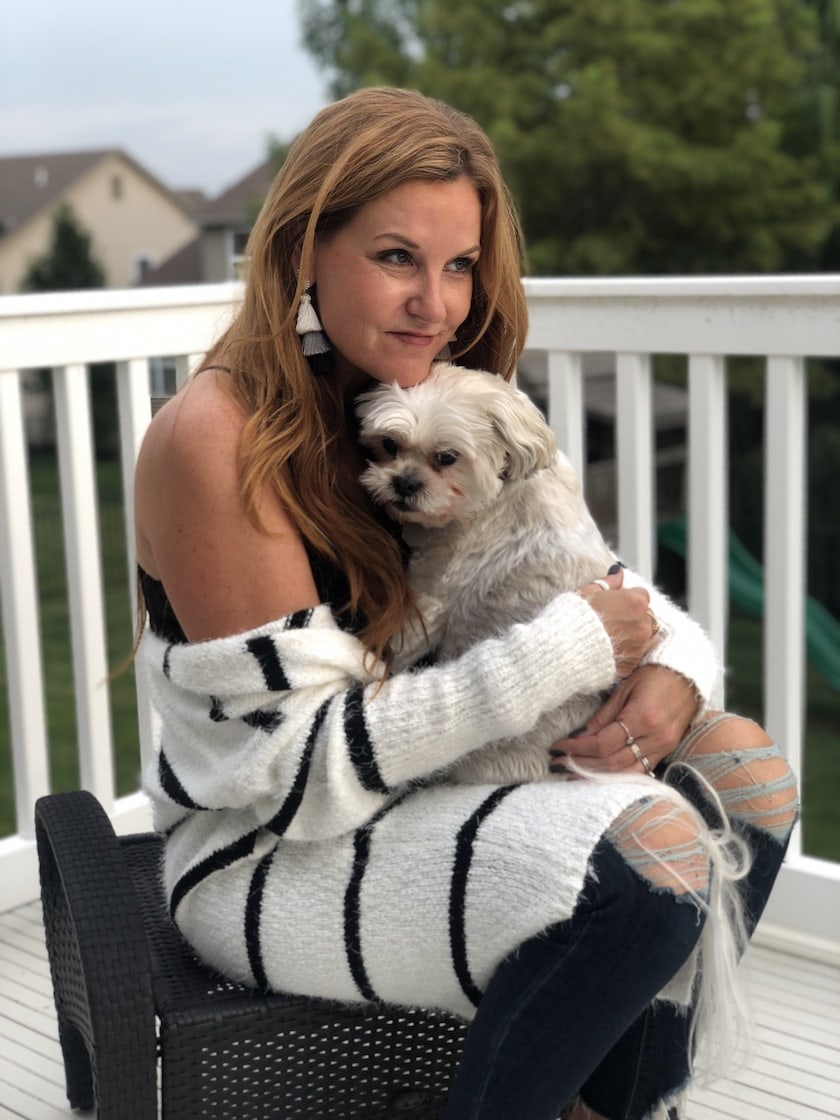 He is everything BUT a show dog. As he isn't a pure bred, he wouldn't possibly qualify for top dog status….but we love him just the same AND are equally mesmerized by all the dogs who DO qualify.
Last year, I had the privilege of traveling with Royal Canin to the American Kennel Club National Champtionship Dog Show in Florida.
If you would like to see the highlights and the ultimate Best in Show from the AKC's National Championship Dog Show in Orlando, Florida – tune in to Animal Planet this New Year's Day, Tuesday, January 1st, at 6 p.m. ET.
It is, quite simply, heaven for dog lovers. This year, there are a record number of entries – over 5000! Dogs come from 49 states and 21 countries. Though all entrants are competing for the title of National Champion (and more than $150,000 in prize money!) It is more than just a competition – here are some of the highlights and a breakdown of the Road to Best in Show.
Meet the Breed is MAGIC. I wandered from one booth to the next  – petting, snuggling and learning SO MUCH that I didn't already know about each and every breed. Nearly 200 breeds are represented. (dozens of them were ones I'd never heard of before!) They are big and small, soft, wiry, and cuddly. There are working dogs and lap dogs.  I was, quite simply, in puppy heaven.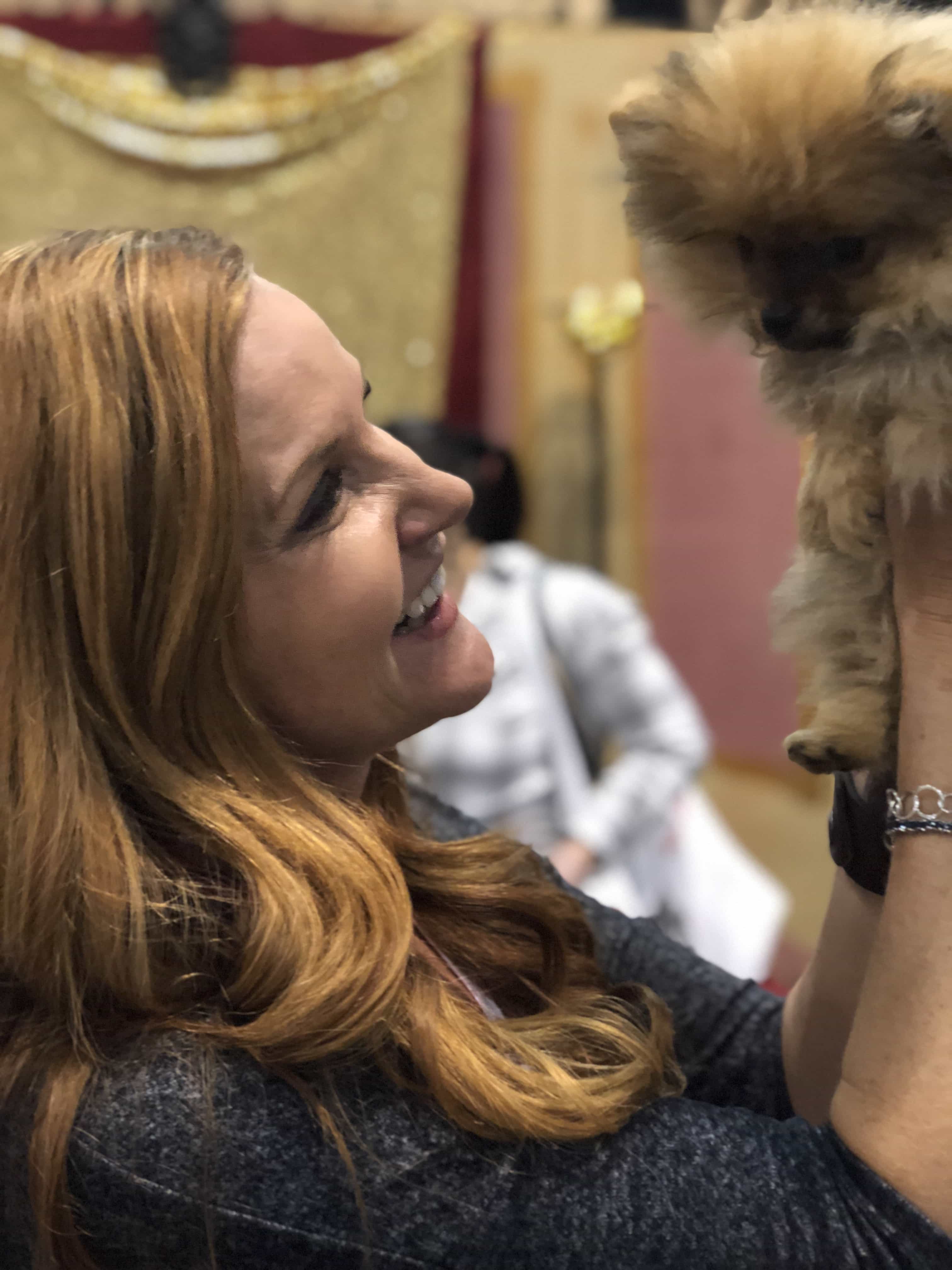 Demonstrations
  The dogs participating are highly trained – many specializing in scent training used to track in emergency situations and those who have a nose for bombs and drugs. The brilliance of the tracker and the relationship that exists between dog and handler is fascinating.
Agility Courses trust These courses showcase a dogs ability to jump, run, demonstrate speed and have a relationship with their handler. There is both a talent and an art form that comes with showing a dog – trust me…they let me try and I almost fell.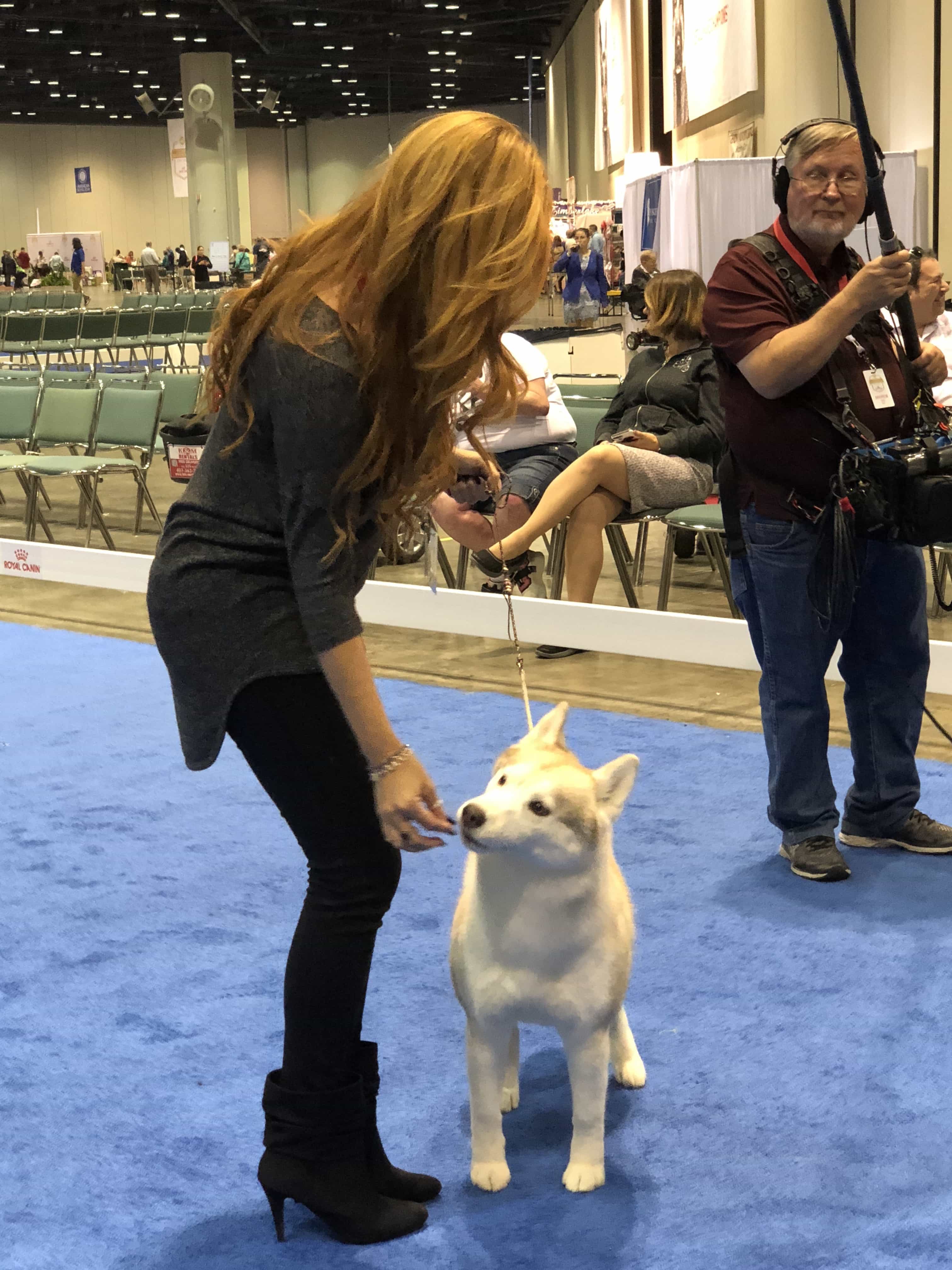 Dock Diving
is just what you imagine – happy, wet-dog joy that showcases agility, speed and precision.
Best in Show competitions are only one portion of the entire experience, though it is clearly the most esteemed. How is a winner crowned? Like this:
The Road to Best in Show
Here's the breakdown: each breed competes against other dogs within its specific breed – they compete based on gender and age. Imagine ALL Collies being broken down into groups based on their age and whether or not they are male or female. They compete against each other until there is only ONE Collie remaining.
Toy Group – This is the group where shortstop WOULD be if he was a pure breed. These dogs are primarily lap dogs  like Yorkshire Terriers. Pomeranians , Pugs, and Maltese.
Sporting – Ultimately these dogs are the ones who hunt. If your dog is the kind who would pick up a bird, they are a Sporting Dog. Think Gold Retrievers: Irish Setters, Cocker Spaniels and Golden Retrievers.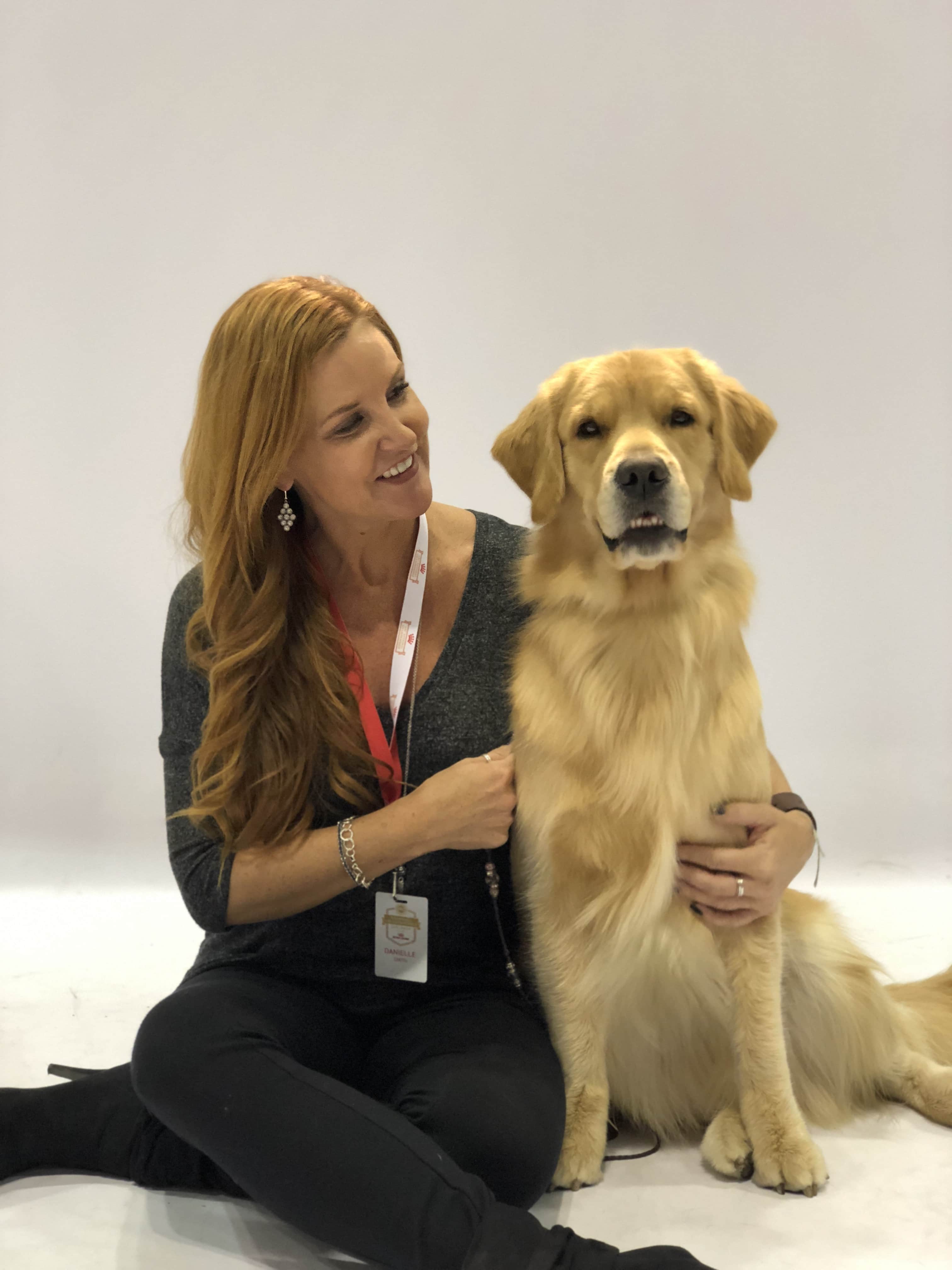 Hound – this tough group are also hunters – though they tend to pursue warm-blooded animals like jackrabbits and raccoons. They are scent-hounds known for speed.  Greyhounds, Beagles and the small, but mighty Dachshunds are all in this category.
Terrier – Though this short-legged group was originally bred to head 'underground' after prey, and, for a time, used for fighting, today they are predominantly companions for their owners: West Highland Terrier, Scottish Terrier and Miniature Schnauzer.
Herding Group – as you can likely tell from the name of this category, these breeds work with humans to herd: German Shepherd, Collie, and Old English Sheepdog.
Working Dog Group -You'll find this group pulling sleds, protecting their humans and and doing rescue work. They  are the working kind. The Bernese Mountain Dog, Samoyed, Rottweiler and Siberian Husky all fall in to this group.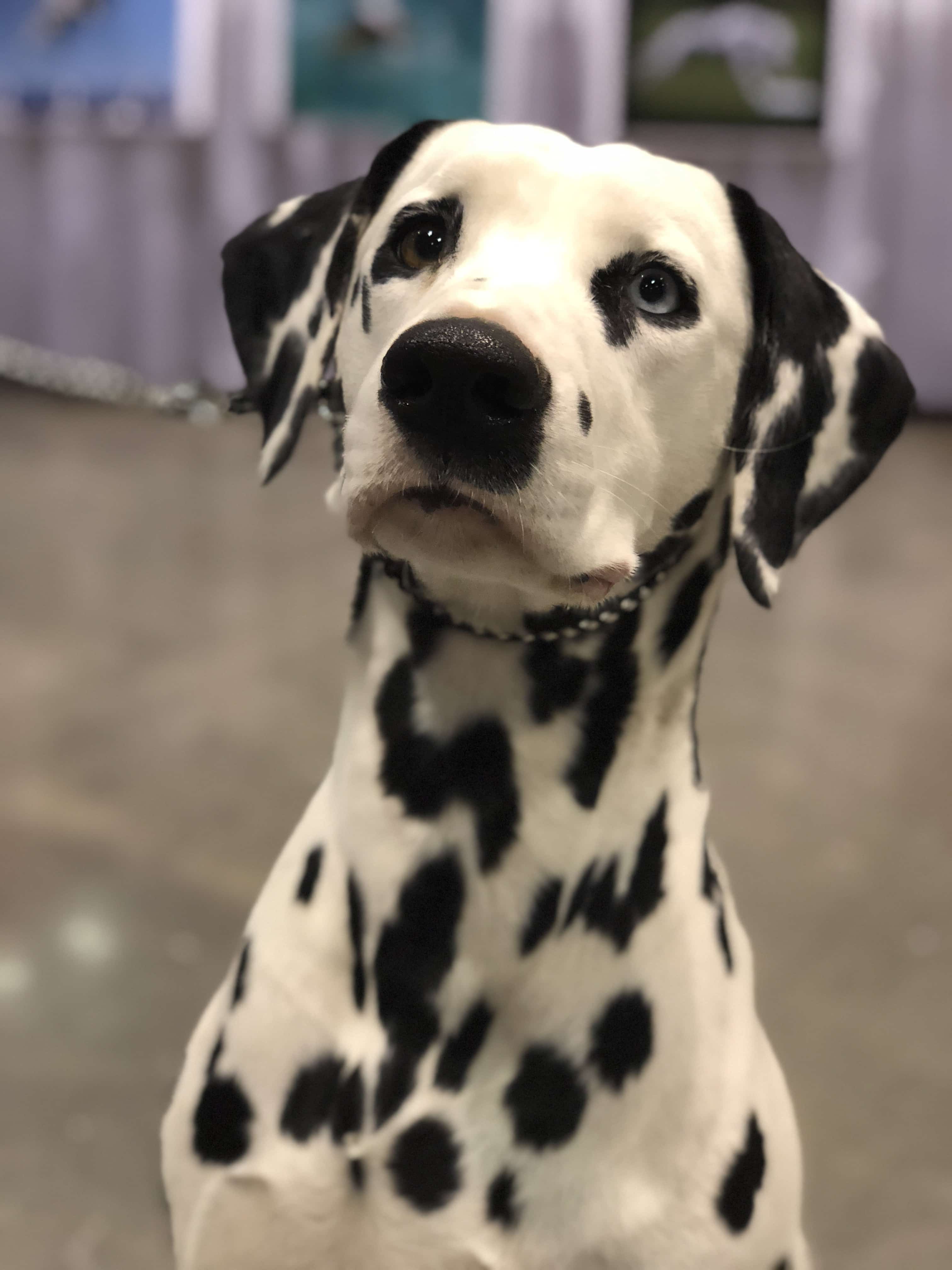 Non-Sporting Dog Group – these dogs are those that fall outside of the previous categories: Dalmatians, Standard Poodles, Bulldogs, American Eskimo and (one of my favorites) the Bichon Frise.
The breed chosen to represent each group is the best-of-the-best of their breed. This means, judges (typically one for each competition) are not deciding if the Siberian Husky is more pretty, spunky or obedient than the Rottweiler or  Samoyed but rather is THAT winning Siberian Husky the best version of its breed? Would you give it a 8 of 10, while giving THAT Rottwiler g a 7 of 10? If so, the Husky wins – even if you 'like' Rottweilers better.
On the final night of the AKC Dog Show – the true Best in Show comes down to these seven breeds – one representing each group.
Royal Canin, as the main sponsor of the National Championship show, shares their mission to unlock the magnificence of each dog through health and nutrition, as well as strengthening the bond between pet and owner. They offer education for owners and breeders, an opportunity to have a signature photo taken with your favorite animal, as well as an explanation of their specialized foods for individual breeds. Each and every Royal Canin employee is, not only, highly educated about their products and the specialized ways they can keep your dog healthy, but they love their work.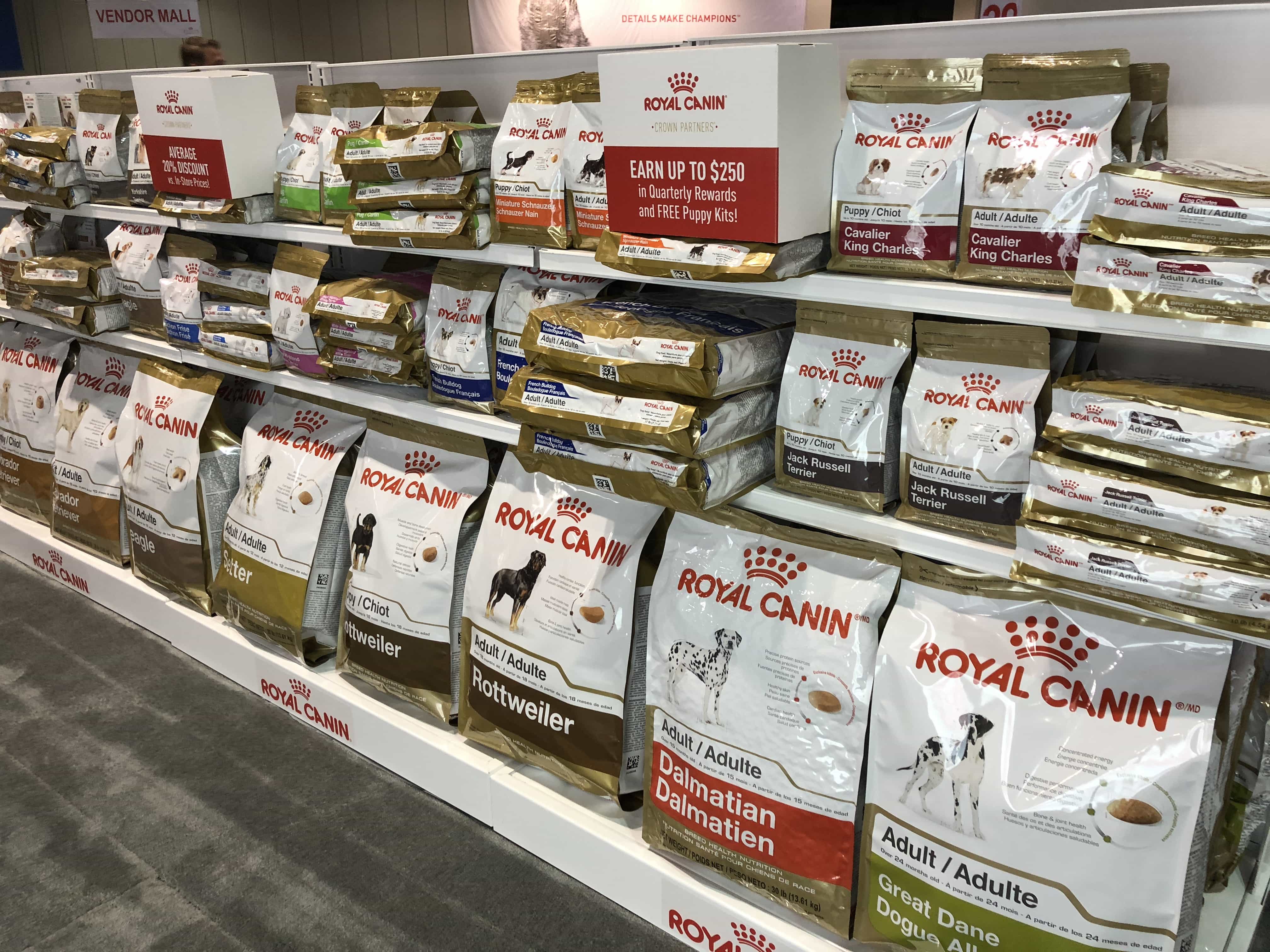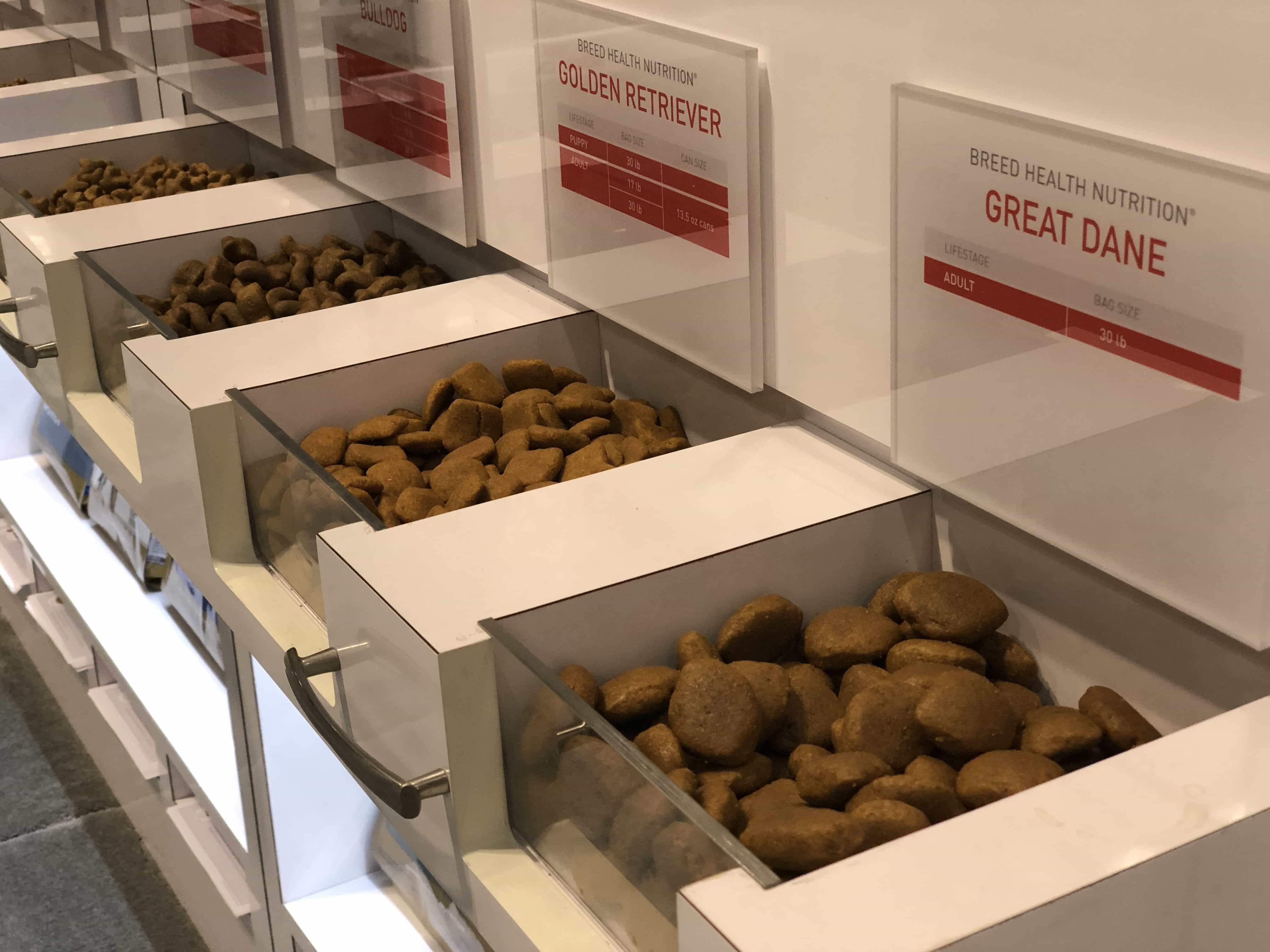 Did you know Royal Canin has individual formulas that  work to keep your puppies (and mine!) in top shape. Each is made not only with that breed's nutrition in mind, but their age (there are different formulas specifically for puppies versus adult dogs) and their ability to bite and process a shape and size of kibble. There are more than 200 formulas.
To learn more about Royal Canin, you can connect with them on Facebook, Twitter and Instagram.
And don't forget to tune it: Best in Show from the AKC's National Championship Dog Show in Orlando, Florida – watch Animal Planet this New Year's Day, Tuesday, January 1st, at 6 p.m. ET.
Disclosure: A million thanks to Royal Canin for hosting me for the American Kennel Club Championship Dog Show last year and continuing to partner with me this year.. I will happily be cuddled up on New Year's Day watching it all unfold with my family (and Shortstop!). As always, all thoughts and opinions are mine and mine alone.