The first text came through at 5:15pm last night, "I didn't win the lottery today." This was quickly followed by, "I was in a car accident….a lady was texting and driving…she didn't even brake, hit me going 55mph while I was stopped at a red light."
My first thought once I knew she was ok was, "Dang…you actually DID win the lottery! She was thinking in terms of a car accident ruining her day, making her late to work, totaling her car, and causing minor aches and pains.
And I was thinking – NOT ONLY DID YOU LIVE – YOU WALKED AWAY.
This driver hit you going 55mph. No brake marks. She was so distracted by whatever was happening on her phone, that a text, a meme, a photo, playing a song – SOMETHING – was more important than her own basic safety and the safety of those in cars all around her on the road.
I think not.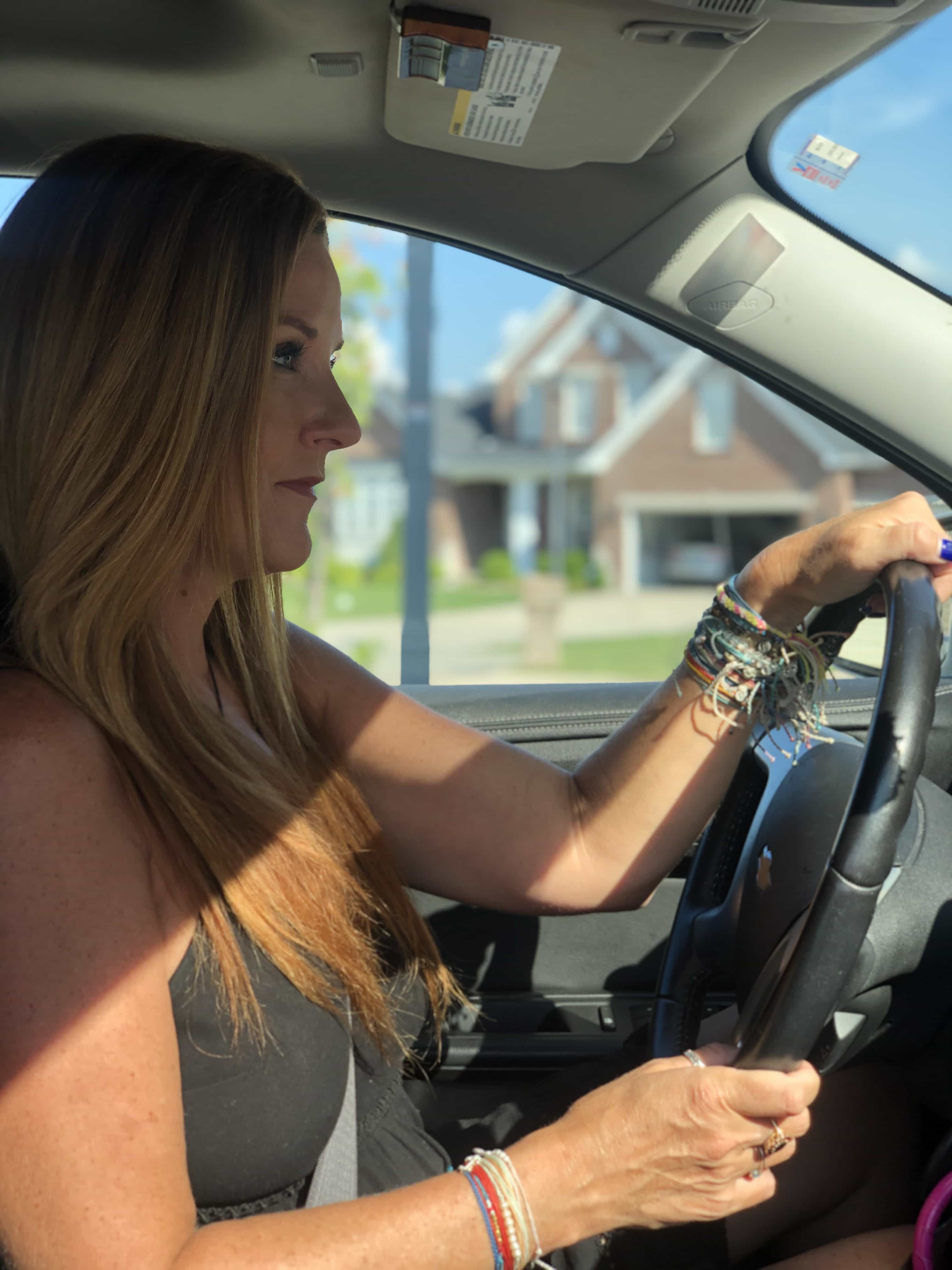 Really, it can. I promise. And most of us know it. In a recent online survey, 96% of drivers are aware of the dangers of being distracted by their smart phones while driving, and yet – 83% of people STILL ADMIT to having done it.
(Sheepishly raises hand.)
I wish I could say I have never allowed my phone to distract me – from plugging it in because the battery is dying, to trying to change GPS directions…. Let's be honest, there was a time when we focused purely on the notion of texting while driving being the problem, but that is only a portion of the problem now. Taking your eyes off the road can be dangerous.
According to PEW research, not only has the number of adults using social media tripled in the past decade, but more than 70% of teens use social media hourly. Distracted driving includes everything from watching a video to sending a tweet, from picking a song to snapping a photo.
This girl – my favorite girl in the world – is learning to drive. She has her permit now and will be out on her own far too soon. I can model the right thing for her, and can make sure she is aware of the dangers distracted driving presents. But, I can't control everyone else on the road.
I can, however, speak up and offer encouragement . You would be amazed how much more responsive people you know will be to a gentle reminder to put their phone down, to hand it to you (the passenger) for song choice and replying to a text. It is also ok to remind friends and family of the potential consequences.
Distracted Driving is dangerous. Speak up. It Can Wait.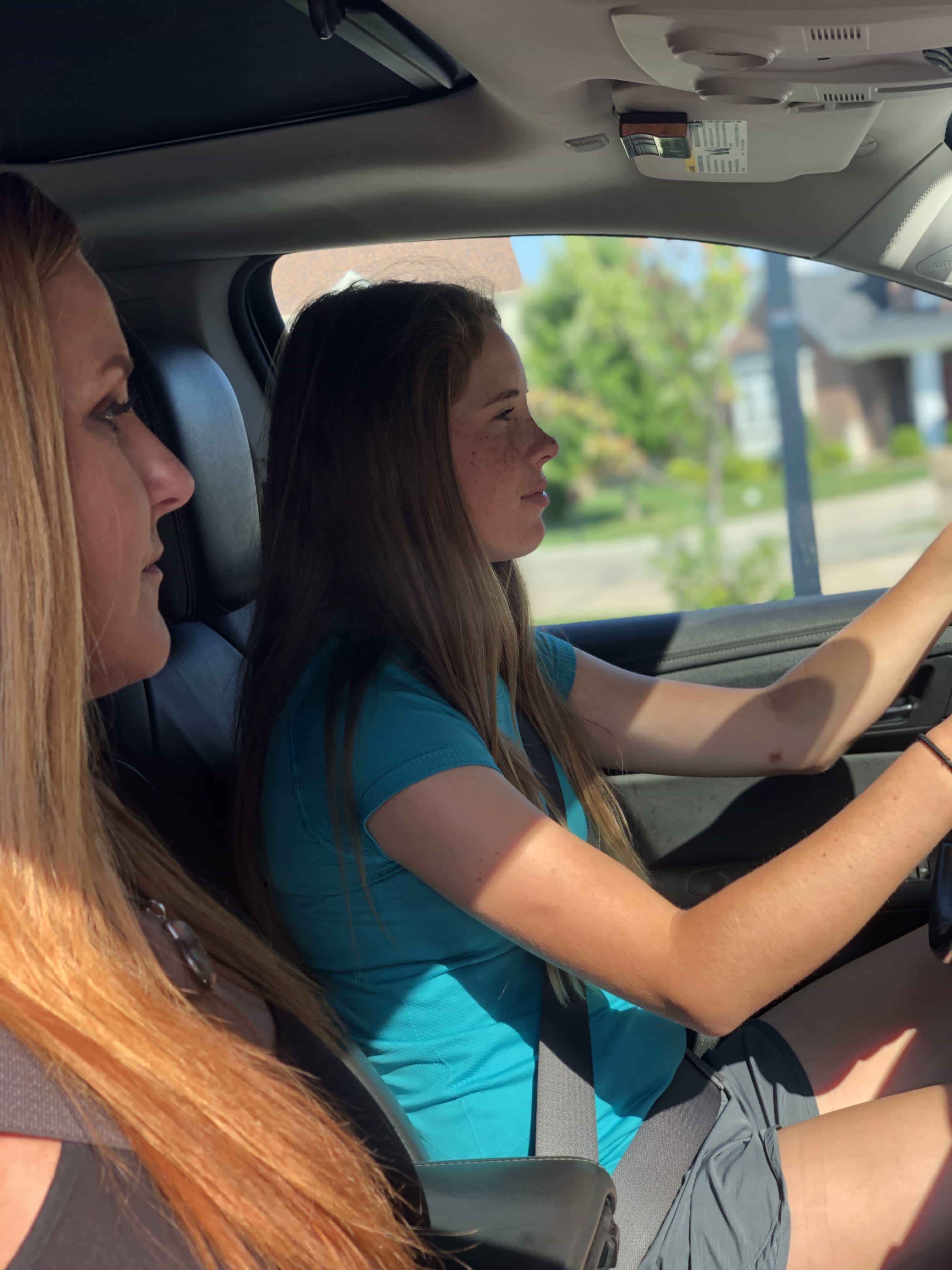 Since we know distracted driving is reckless and can have serious consequences, let's do something about it together. I am once again joining my friends at AT&T to sign the pledge to never drive distracted: It Can Wait. Will you join me?
I pledge to always drive distraction free. No exceptions. I pledge to never allow my phone to endanger myself or others behind the wheel. I pledge to be an advocate for the cause. To led by example and spread the message. I pledge because I believe driving distraction free can save lives and make the world a safer place.
This means being the example by putting your phone down while you drive. It also means speaking up when you see someone driving and using their phone. One simple reminder could change a life.
There has been more than 38 MILLION pledges to not drive distracted.
I'd love it if you did as well. (Will Link)
Saying no to distracted driving is the right thing to do. No selfie, text or post is worth a life.
Disclosure: I am proud to, once again, be working with my friends at AT&T to encourage you to safe lives by avoiding distracted driving and speaking up when you see it happening.