I'd tell you the holidays are my favorite time of year (if you know me well, you are chuckling a bit thinking that I somehow favor the cool (COLD!) days of Winter over my beloved Summertime) and, in many ways, I deserve that bit of laughter…but,  in many ways, it is the truth. It is the traditions this time of year that have my heart.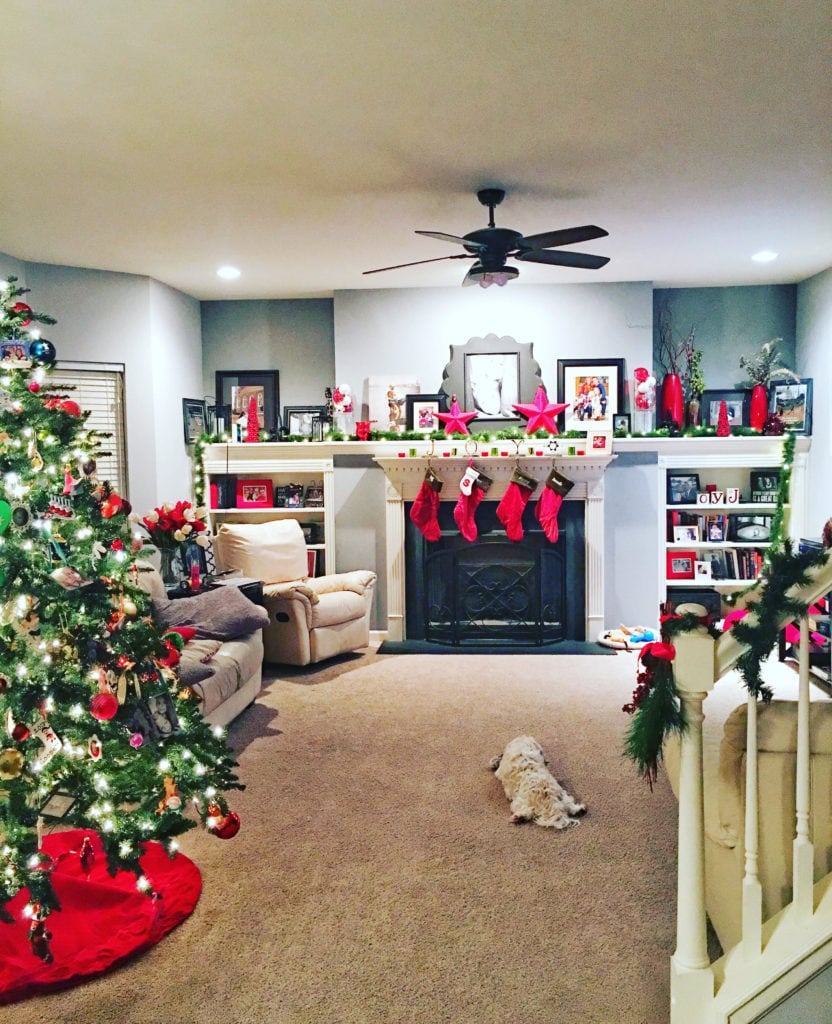 When I was a little girl, I used to curl up in the dark in front of the lit tree and listen to Christmas music over and over again. It was the Carpenters Christmas Album (on vinyl record, by the way) that provided the soundtrack for this time in my life. There is something about a home decorated for the holidays and a tree festooned with symbols of that family that simply give me that 'home' feeling I especially relish this time of year.
We don't listen to vinyl records anymore and there are a large variety of Christmas albums that make the rotation beginning the weekend after Thanksgiving, however, for the sake of nostalgia, the Carpenters often make a cameo.
But the music and the decorations are just the beginning of our traditions.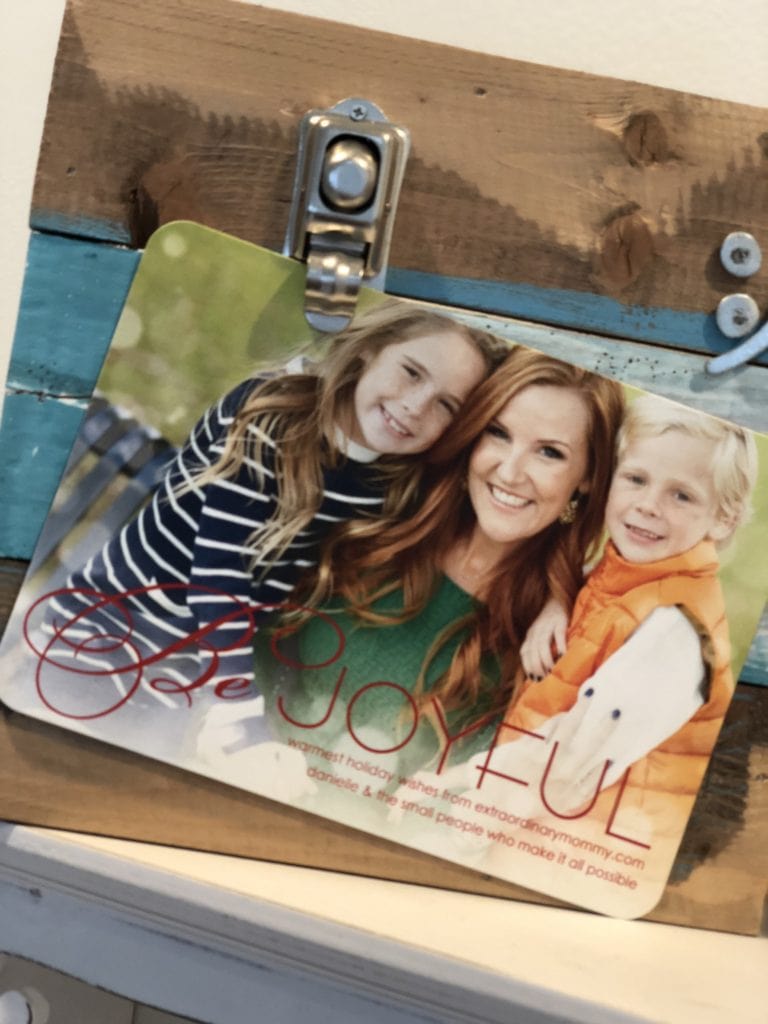 Every year, we take family photos that feature in holiday cards we send to the people we love the very most.
And as each and every card arrives to our home, my family allows me the joy of being the one to open each piece of mail. Those cards – covered in friends and family from all over the world, settle in to a place of honor on our mantle. It brings me an obscene amount of joy to be surrounded by so many people I adore.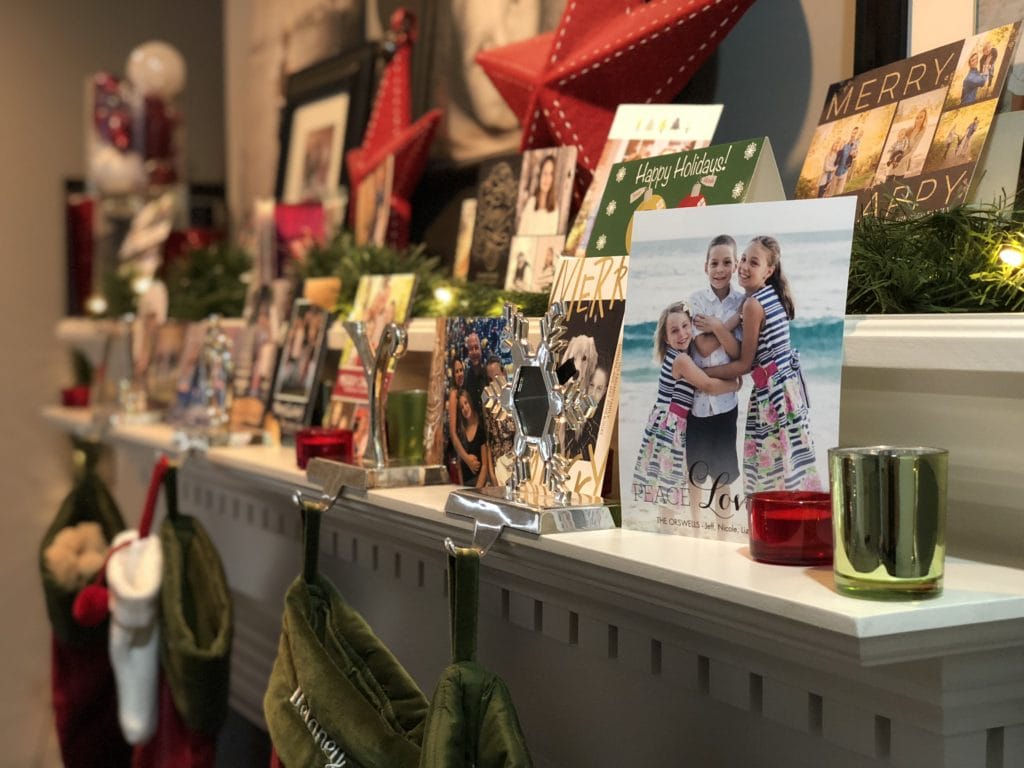 Our tree – though not a work of art by Pottery Barn standards, is so entirely US. As my children have grown from babies to toddlers, to small people and now middle schoolers, I have marked each year with an ornament of them together and then one for each. It is remarkable as we pull them out and decorate the tree (always as a family) to reflect on how they are growing beautifully in to people I love to be around.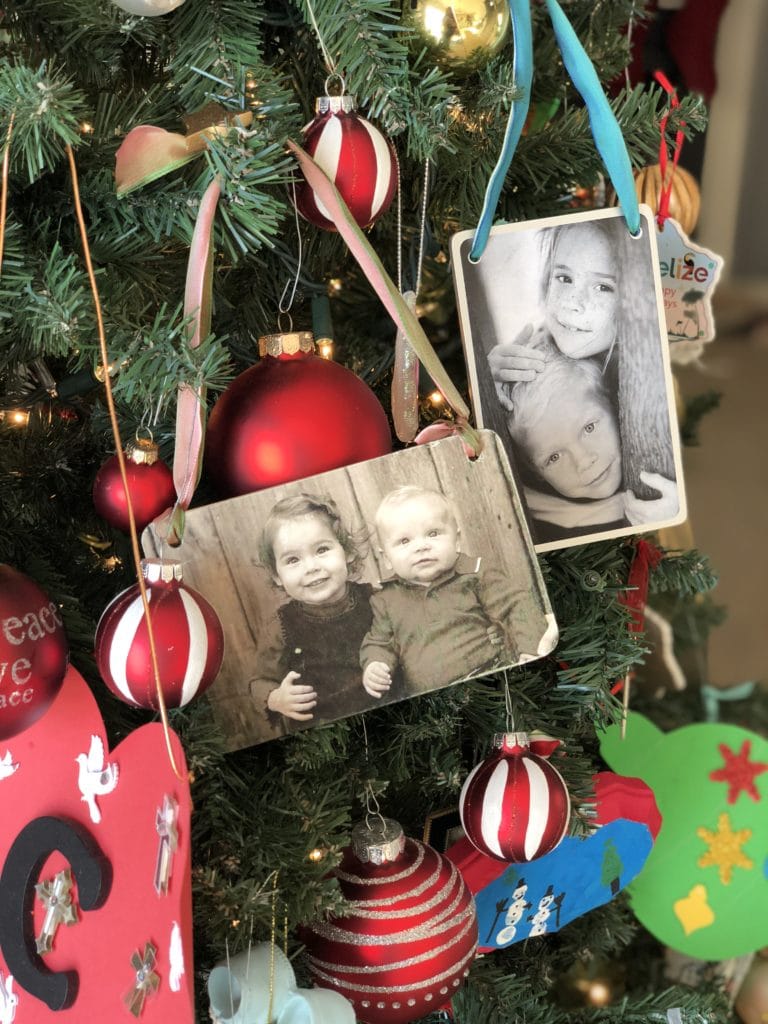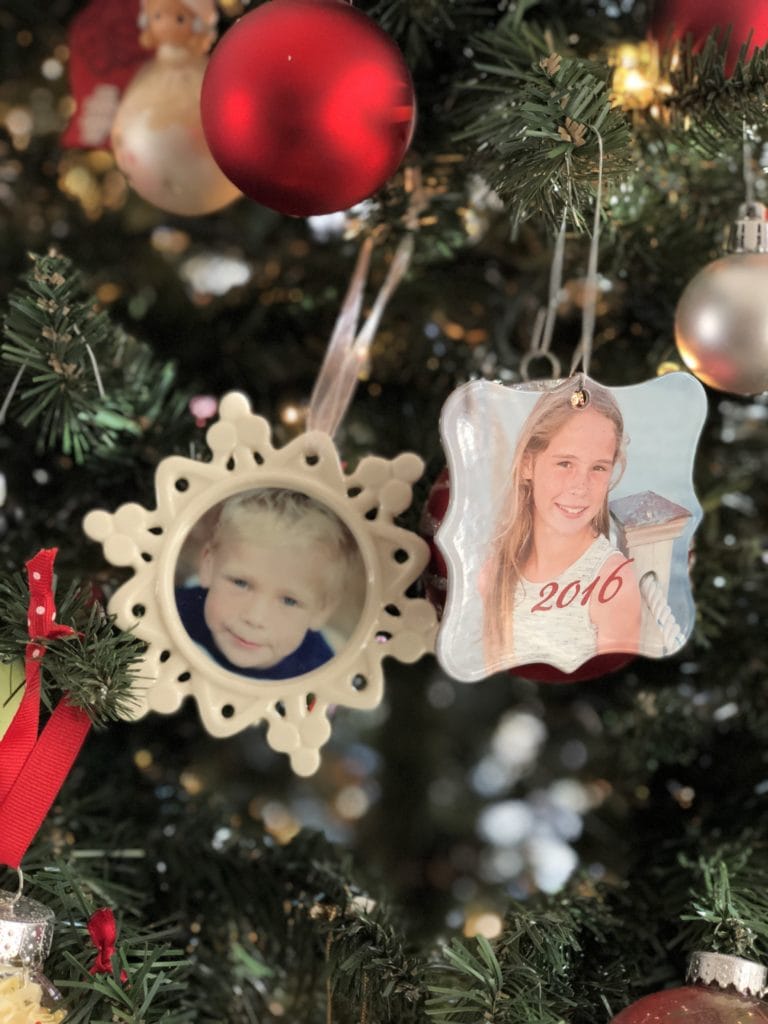 Also on our tree, a collection of ornaments that represent the travel we do – from Honduras to Costa Rica, from New York City and Chicago to San Diego and Mexico, from Guatemala to our Disney Cruise…..each destination is represented and memorialized. As we hang each ornament the memories pool around us, floating us in to the beginning of the holidays.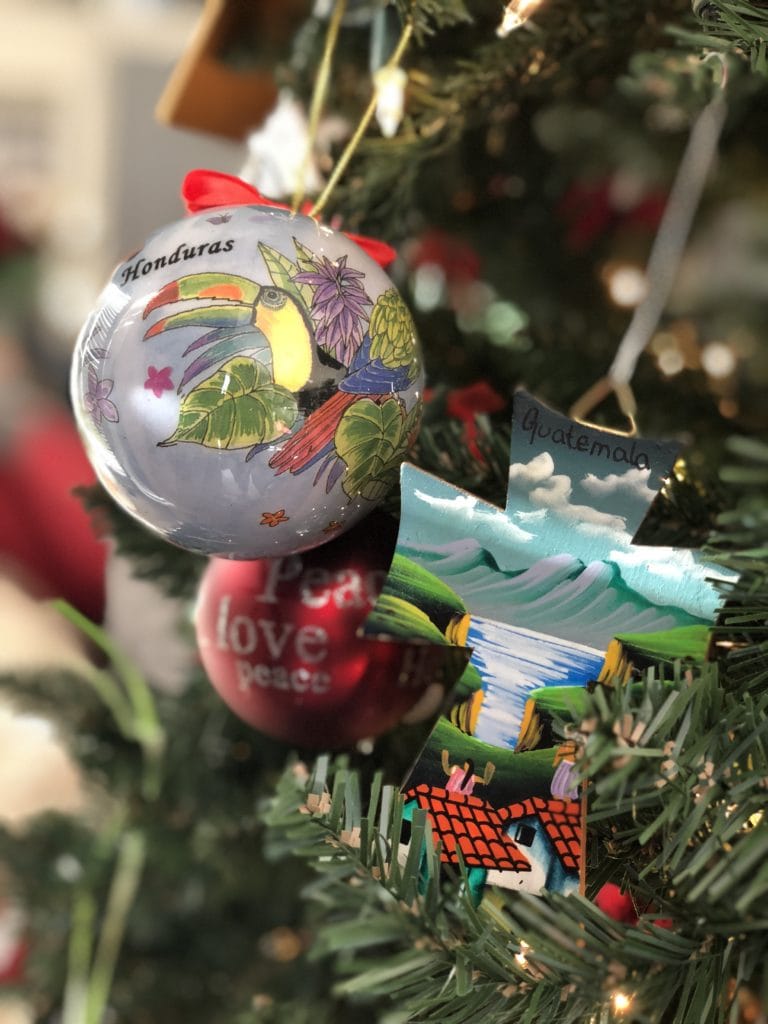 And the traditions keep coming.
As my small people climb from our car on Christmas Eve, fresh from a day with their grandparents and cousins, they always discover Christmas PJ's wrapped and waiting for them in front of the fireplace. It is a moment I relish.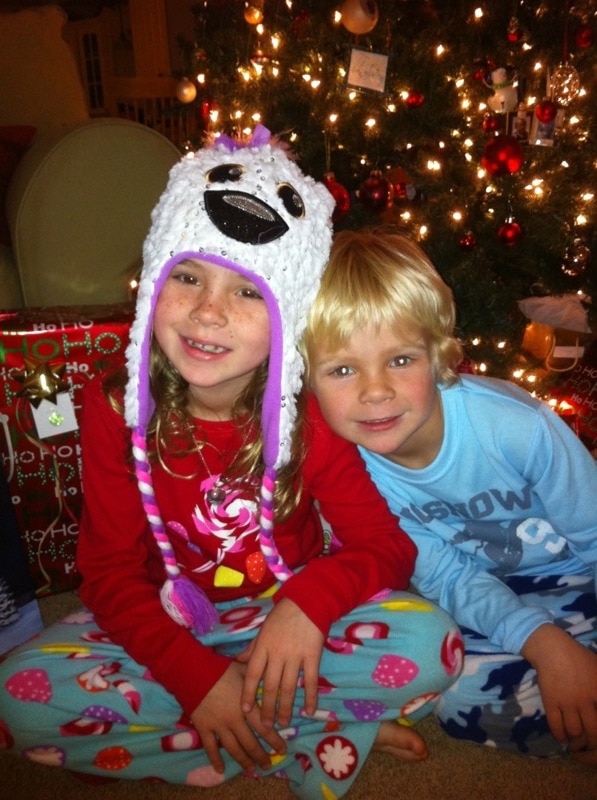 And just before they snuggle in to bed, we set out cookies and milk for Santa and partake in a few moments that I have carried with me from childhood. We settle ourselves in front of the tree and read, "Twas the Night Before Christmas'. As beautiful as this moment is for me with my children, it is one of my dearest from when I was a little girl and my dad would do the same with my brother and I – even through our teens. I'm giddy to still be using the same copy of the book from when I was a little girl.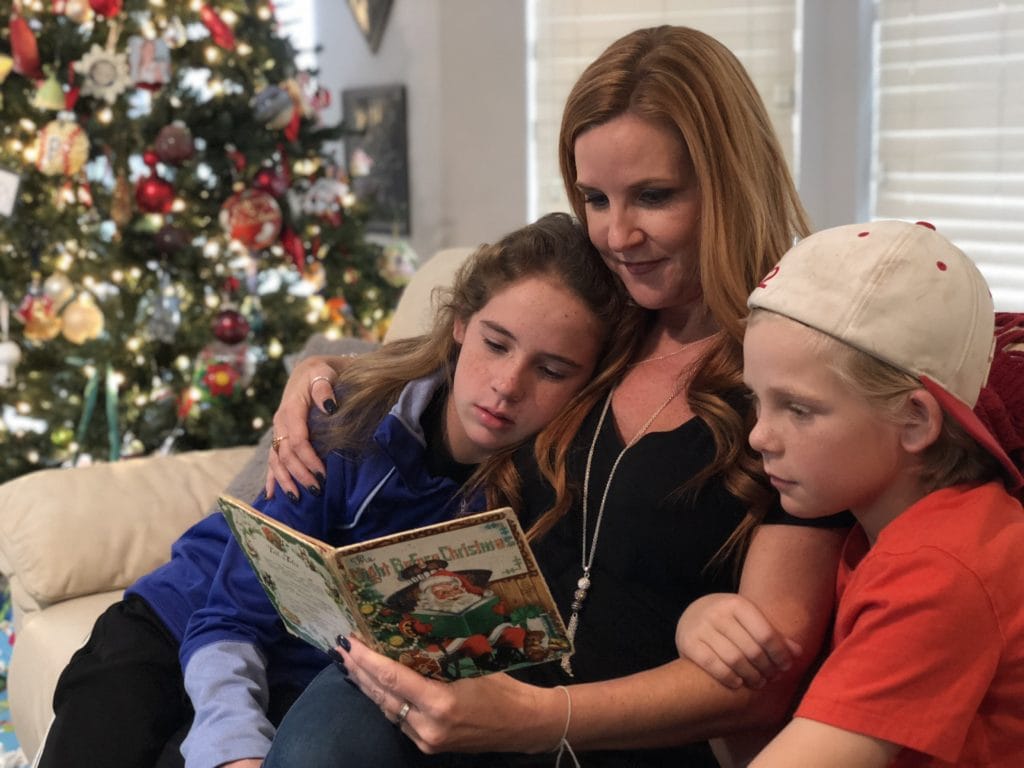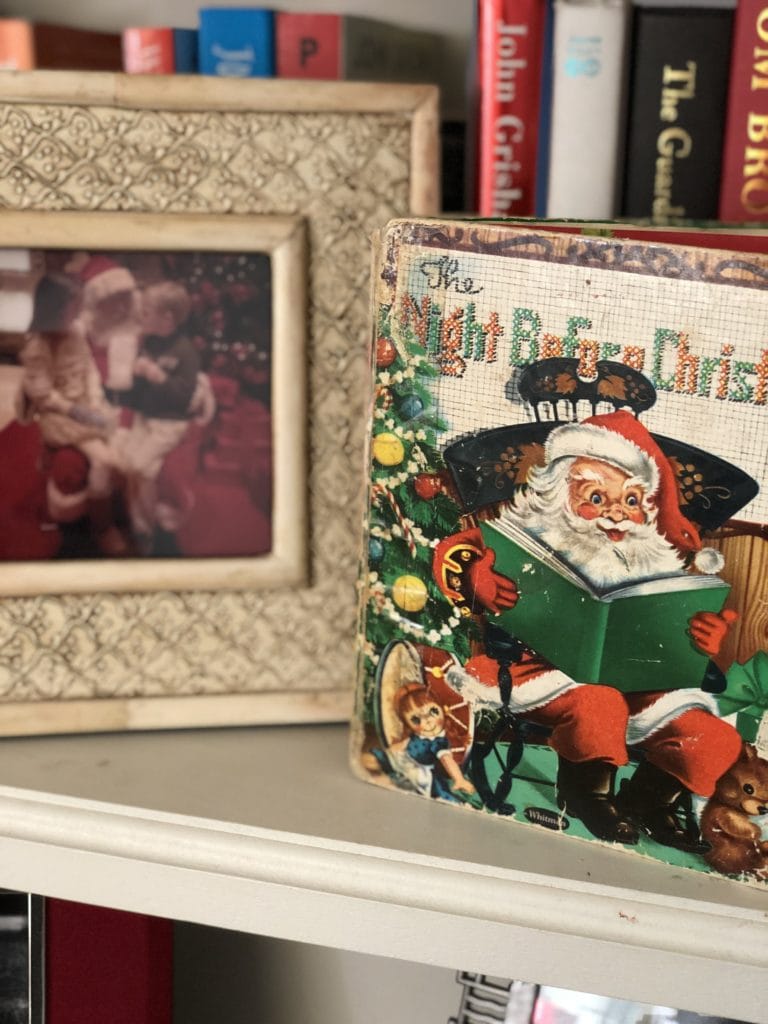 If you ask my son, he'll also tell you my Christmas Morning Monkey Bread is a must….and I don't blame him. I think we will just keep adding to our collection of memories, moments and traditions.
Tell me about your traditions – which do you hold most dear? Take a look at this quick video (it is less than 30 seconds). It solidifies how I feel about the importance of valuing the traditions that protect us and lift us up.
Did I get your attention? Just like you were probably caught off guard by this video and my twist, you can be caught off guard by surprises on the road if you're not paying attention. The message behind
AT&T's It Can Wait Campaign
is one I feel strongly about. There is not ONE DAY I'm on the road as a driver that I don't see SOMEONE on their phone behind the wheel. While I do my best to keep my distance, I fear the repercussions of their actions on their own lives and those of the people around them.
In AT&T's research this year, they found that 57% of people are more likely to stop distracted driving if a friend or family member pressures them – this means HALF of people are just waiting for us to TELL them to stop.
Feel free to share this quick video with friends and family – as I KNOW you want them safely celebrating with you this holiday season. And PLEASE take the It Can Wait Pledge. Promise (if this is a habit of yours) that it will be one you break for 2018. Your friends and family will be grateful.
In 2017, the Campaign reached TWENTY MILLION PLEDGES. (Will you make it twenty million and one? And two? And three?) In celebration of reaching this milestone, AT&T donated $20,000 to Students Against Destructive
Decisions, one of our partner safety organizations.
Thank you, as always, for being here. Happy and safe holidays to you and your family.
Disclosure: As I have many times in the past, I'm both honored and grateful to partner with my friends at AT&T to talk about the importance of this campaign. As always, all thoughts and opinions are mine and mine alone.