Thank you for expressing your opinions so freely about our family's stolen picture.
I am grateful you have been comfortable enough to tell me you are furious, you are outraged, you are amazed by the 'small world' aspect of the story, you think it is crazy/funny/cool – or even that it has reinforced your desire to keep pictures of you and your family offline.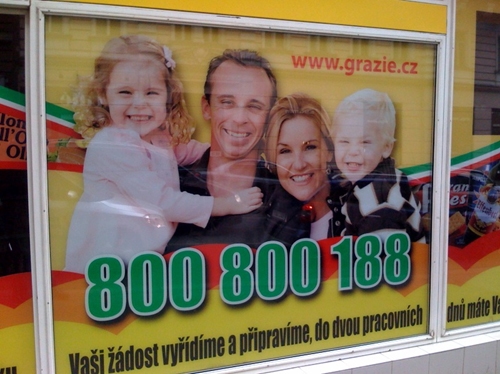 Many of you have contacted lawyers and 'friends in the know' on my behalf and offered suggestions on how I might handle this. I am grateful for your thoughts.
This has been an interesting week to say the VERY least.
I will tell you this – I had no idea something like this could happen, I am floored by the 'what-are-the-chances' scenario – I mean, really – a picture is stolen, ends up half way around the world on a store window – and I JUST SO HAPPEN to have a college friend who lives there (and it is someone I'm just recently back in touch with – thanks to Facebook).
I will, of course, keep you updated as this plays itself out.
This isn't going away – I know that.