Three years ago today, I laughed Cooper out.
Meaning – I was in labor, my doctor made me laugh after one push and Coop came flying out – past his shoulders.
So, my Doctor looked at me and said, "Pull him out!"
(Picture me AGHAST!) "No, you pull him out – that is YOUR job!"
"Danielle. Seriously.  PULL. HIM. OUT.  NOW!"
And so I did…..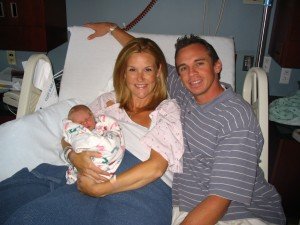 And he has been making me smile ever since.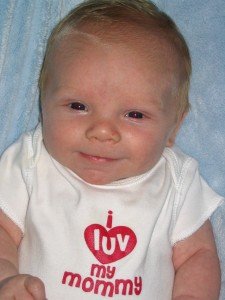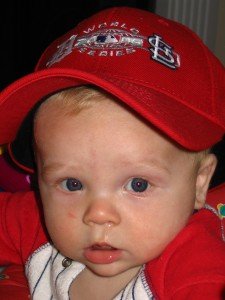 My small dude came out with blond hair and still has it!  He has been a little man child since the first moment I held him – teeth at 3 months, crawled at 5 months, WALKED (with NO help) at 7 months and has been speaking in full sentences for over a year.
He is a blond, blue eyed, devlish little guy – and he breaks my heart a little every day.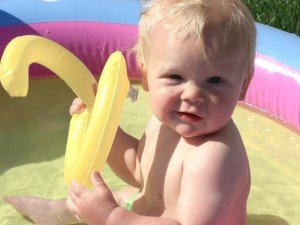 He is a lover, a destructible, his sister's favorite, his daddy's dream and my sweet little guy.
Every day he spontaneously says, "Mommy???"  pause "I love you". Every night he begs for more 'Kishes and hugs!!"
So, this is my 3rd birthday note to my buddy.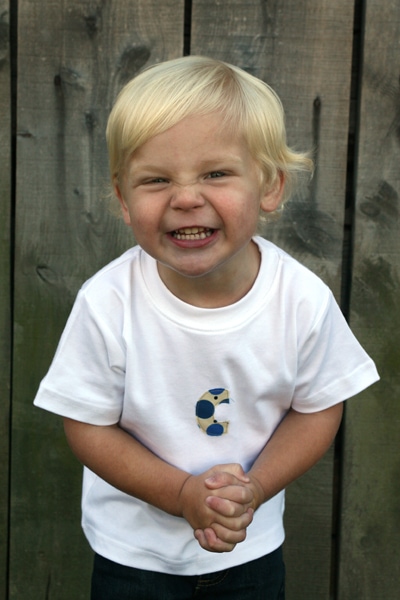 Dear Coop (Coopy, Small Dude, Handsome, Diggity),
I have loved you forever.  I will love you forever.
I have only had three short years with you – and yet, I know you are such a special little guy.  You were laughed into this world – and that has shaped your personality.  You are social – an entertainer just like your daddy.
You wake me every morning with a ball, bat and glove in your arms, "Mommy, you pway baseball?"  And the expectant look on your face almost makes me cry – you want that play time so badly.  Baseball is your daddy's dream and you are fulfilling it in ways large and small. 
My dream was for you to be a lover – and you are.  I can never get enough of your hugs and kishes.
You know how to make me laugh, you are protective of your sister, you are sweet natured and tough.  It is my true joy to be by your side as you grow.  Just try not to do it too fast.
I love you, my buddy.
Love, Mommy
P.S. You keep working on your swing! I think Daddy has you pegged for the 2024 draft!