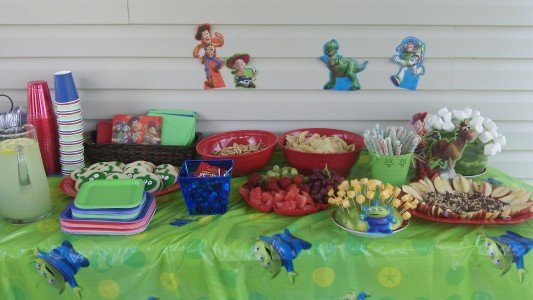 Let's face it, kid's birthday parties are pricey.
Even if you aren't over the top.
Even if you aren't fancy.
Just sending invitations, providing food, finding a way to decorate and keeping them entertained can add up.
I've gone all out in the past – baked and crafted and decorated…. and then slumped to the floor in an exhausted, spent heap when it was all over – vowing to find a different way next year.
I have two summer birthday babies – so naturally, taking advantage of the outdoors is always an option.  (though, sometimes – that summer heat? WHEW! It can really be too much.  Last year, the small dude was sick the night after his party from over-heating.
But this post isn't about how crafty I'm NOT, but rather, how I completely eliminated the expense of invitations all-together, and still found a way to be a bit creative.  This was Cooper's birthday invitation from LAST year:
The benefits:
It took all of five minutes to shoot it and about 10 for me to edit it. (use your phone or small camera & I edited in iMovie, but you can also you Windows Movie Maker)
It didn't cost me a penny.
Parents responded right away because so many people spend time online and this made it easy: they opened the email, watched the video and could simply hit reply.
To address your potential concern:
Yes, it is on YouTube – but no, none of our 'personal' information is in the video – the address and ways to RSVP were all in the email.
"But wait Danielle… what if you want to avoid hurt feelings and don't want everyone to see it?"
First consider that I picture this as an option for younger kids…. and then:
I'm not sure how many parents follow you specifically on YouTube, but unless you actually post it to Facebook or another public social site, the chances of it being seen are fairly slim
However, if this is a concern for you, you can make the video private and then INVITE specific people to see it.
What do you think?
And what do you do to cut costs on Kid's birthday parties?