I split my time between my online world – work – and my offline world – real life, in-person family and friends.
At least that is how life has been for the better part of the past 5 years.  I drift between softball and baseball games, dinner, the house, writing, calls, email, Twitter, Facebook, Pinterest and everything else tech that calls my name.  It is a rarity to see me without my phone nearby.
The thought of being 'disconnected' has, in fact, made me twitchy. What if I can't?!
Until recently.
I am in the process of finding my center again.  One vacation two months ago with my husband took me here: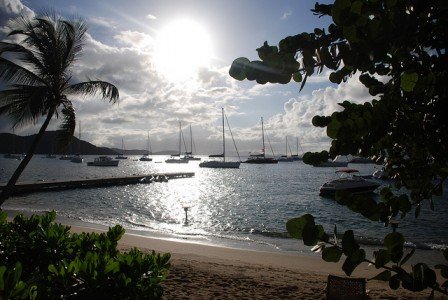 We were on a catamaran in the Virgin Islands for five days. It wasn't possible for me to be online.  There was no service between Jost van dyke and Cooper Island.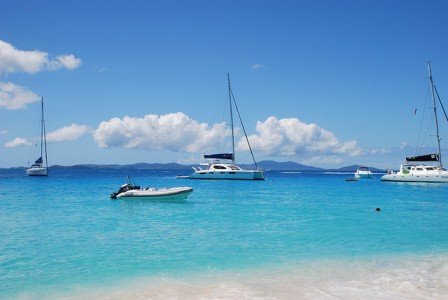 For days before we left, I fretted and panicked. I was certain I wouldn't get everything done, that somehow, my website and everything that goes with it might crumble into nothingness without my relentless checking and refreshing.
But I survived.
And a small part of my soul resurfaced.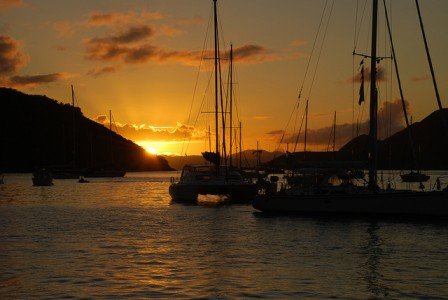 And then a week ago, I went on a Disney Cruise with my entire family. Now, this time, it was different.  This trip was not five, but SEVEN days AND, I did have the OPTION to get online.  Now, granted, I would have to pay for it – but it could be done.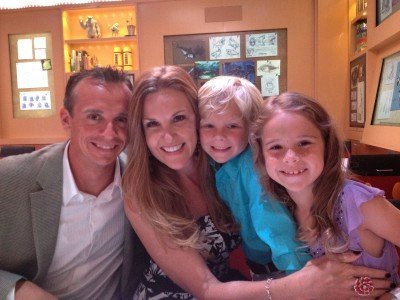 I dutifully packed my laptop, certain I would check in at some point, but by some miracle, I didn't even think about it until almost FIVE days in.  By then, I shrugged, hand firmly grasped by one of my small people as we headed for yet another water slide, "why bother?"
And the portion of my soul that hadn't completed its resurfacing in the middle of Tortola was suddenly ready to climb out of the water – refreshed and confident. (with an AWESOME line in my forehead from my snorkle mask – don't be jealous)
And with resolve.
I learned an important lesson about myself and my time with the people I love: being disconnected from the 'online world' is a good thing. It allows me to reconnect and fully focus.  There wasn't one moment when my small people wondered if they had my full attention, not one moment when I said, 'just give me 15 more minutes', no time when I was caught 'checking in' from dinner or another family moment.
So, I resolve to create an 'offline zone' for at least 2 hours every day.  That is time when my family will not wonder if my mind is elsewhere.  I will be fully connected, fully present with my family.
This is my P&G everyday resolution – my chance to make a positive mid-year change. What will you do to create a positive change in your life? P&G everyday wants to know… join the conversation and enter the P&G everyday resolution sweepstakes for a chance to win a $1000 Visa® prepaid debit card, daily between now and the end of June. Also – don't forget to visit P&G everyday for smart living tips, value savings advice and free samples to help better your "life in progress". And if you haven't done so already, follow P&G everyday on Twitter (@pgeveryday)!
Disclosure: I am working as a spokesperson for P&G's everyday resolution campaign.  Why? Because I use P&G products on a daily basis and it makes me happy to share this new project with you.  As always, all opinions and stories are mine alone.