It is hard to imagine a more magical Christmas than the one we have had…. and though it is but a few days past, I am itching to take it all down and begin the New Year.
But before I do, I want to revisit, one last time, some of the moments that have given this Christmas a story-book feel.
As the season was starting, I knew I wanted to focus on family and the true reason for the season, on Christmas Change, on traditions, and on sprinkling each day with both faith and holiday magic.  We succeeded.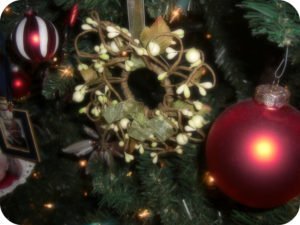 This ornament was handmade by my grandmother.  She will be 97 in February…..and made this for my family when she was 93. It will forever be a staple on our tree.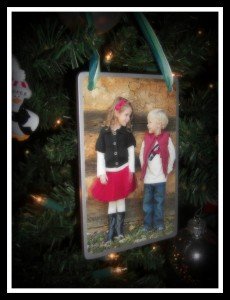 So will ornaments just like this – I get a new one every year.  I am decorating my tree with family.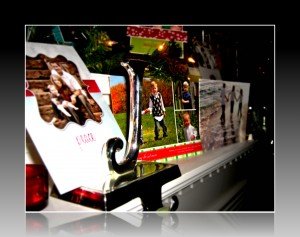 Every single day I have run to the mailbox, hunting through the junk mail for the treasures that are holiday cards.  I adore them.  Truly.  Madly.  Deeply.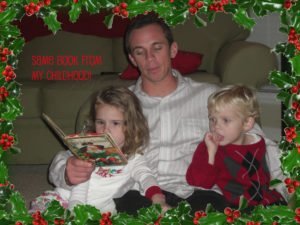 And now, it is a joy to share a favorite tradition with my small people.  My dad used to read "Twas the Night Before Christmas" to my brother and I every Christmas Eve…now my husband reads to my wee ones.  And from the very same book.
What would Christmas be without food??  My husband is devastated Monkey Bread only appears once a year.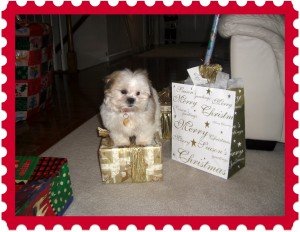 This little guy had a BIG HAND (or paw) in creating the magic that surrounded my family…..he appeared under our tree Christmas morning (thank you very much Santa).  We simply can't get enough of him.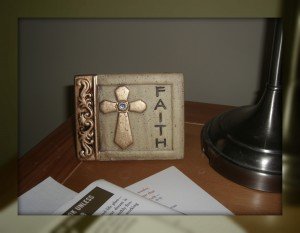 For the first time ever, my sweet girl was as enamored by giving as by getting.  (Wipes brow with relief) We are doing something right.  Her school had a little Christmas shopping event and allowed the little ones to pick out and wrap gifts for the adults in their lives.  Her gift to me?  A little Faith.  Simply the best gift I have ever received.  When I went to bed Christmas night, I found the gift on my bedside table.  Sweet girl has given this plaque its place of honor.  I will never lose Faith.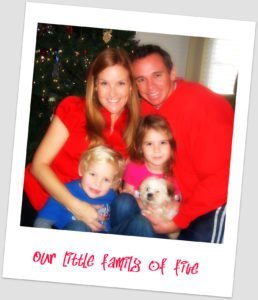 Our Family of Five is settling in for the New Year.
Happy Holidays – wishing you joy and love as your holidays wrap up and the New year begins!