4:30 am (tap, tap, tap on my nose) Not-quite a whisper: "MOMMY!"
4:31 am unintelligible grunt from me
4:31 am "MOMMY – THIS IS IMPORTANT.  FREDDIE MOVED. (Freddie is our Elf on a Shelf)  HE'S BEHIND THE BLINDS AND IT IS ONLY THREE MORE DAYS TIL CHRISTMAS!"
I'm thinking the early wake up call today does not bode well for Christmas morning.
The small people are excited. I'm excited.  Not quite 4:30am excited, but I do know this Christmas seems to be holding more magic in its cupped little hands than any other year.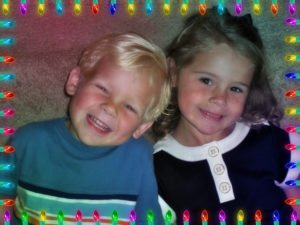 It could be their ages.  3 1/2 and 5 1/2 seem to have Christmas magic seeping from their pores.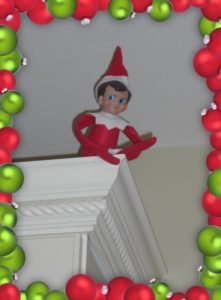 It could be Freddie.  This little Elf has added an element of surprise and anticipation that none of us have seen.
It could be that we are focusing heavily on the reason for the season. We are giving more than ever before – a simple Christmas Change inspired by some friends I adore.  The kids will get three gifts each, just like Jesus. And, the sweet angel voices roam the house belting beautiful songs and prayers.
It could also be my anticipation…I can't help but envision the joy that will accompany this little guy. For the first time, Jeff and I really get to play Santa in our house. Every day, the small people ask, beg really, for a puppy.  And I know it is coming.  They don't know yet.  They are hoping and wishing and dreaming.  I have even heard them playing 'imaginary puppy', pulling stuffed animals around on 'leash' belts.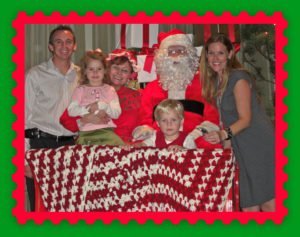 It could simply be that I feel blessed.  Deep-down-in-my-soul-grateful.  For a healthy family, for two sets of grandparents who get to share in this Christmas joy with us, for a stronger faith, for all of the changes that happened this year, for the friends I can count on – both old and new, for the anticipation of a new and beautiful year.
Wishing you and yours a special brand of magic this Christmas.