My dad, Jeff, coaches my softball team, the St. Louis Prospects. He has been coaching me since I was three. (He likes to say this is one of his favorite 'stats'.)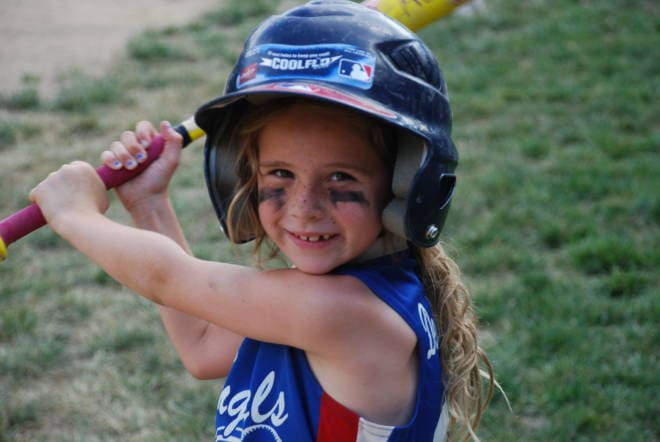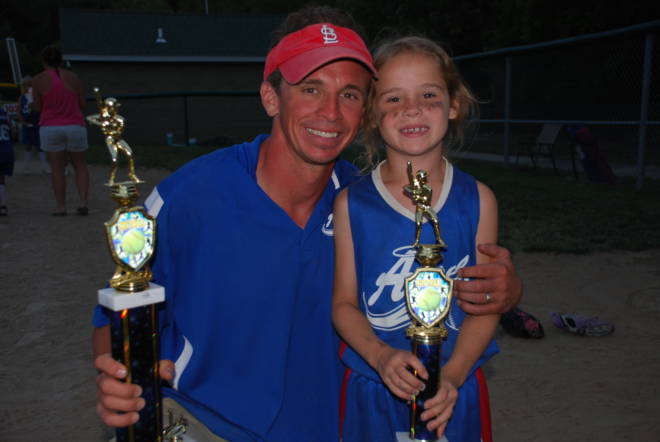 He is always critiquing me, but I know he makes me a better softball player. He helps to improve my hitting and fielding. One reason I like when my dad coaches me is I always have someone to talk to if I get hurt or something has happened that maybe he can fix. Sometimes players are afraid to talk to their coaches because maybe they might yell at you to 'suck it up'. (I've never, ever heard a coach say that, but it is a possibility.)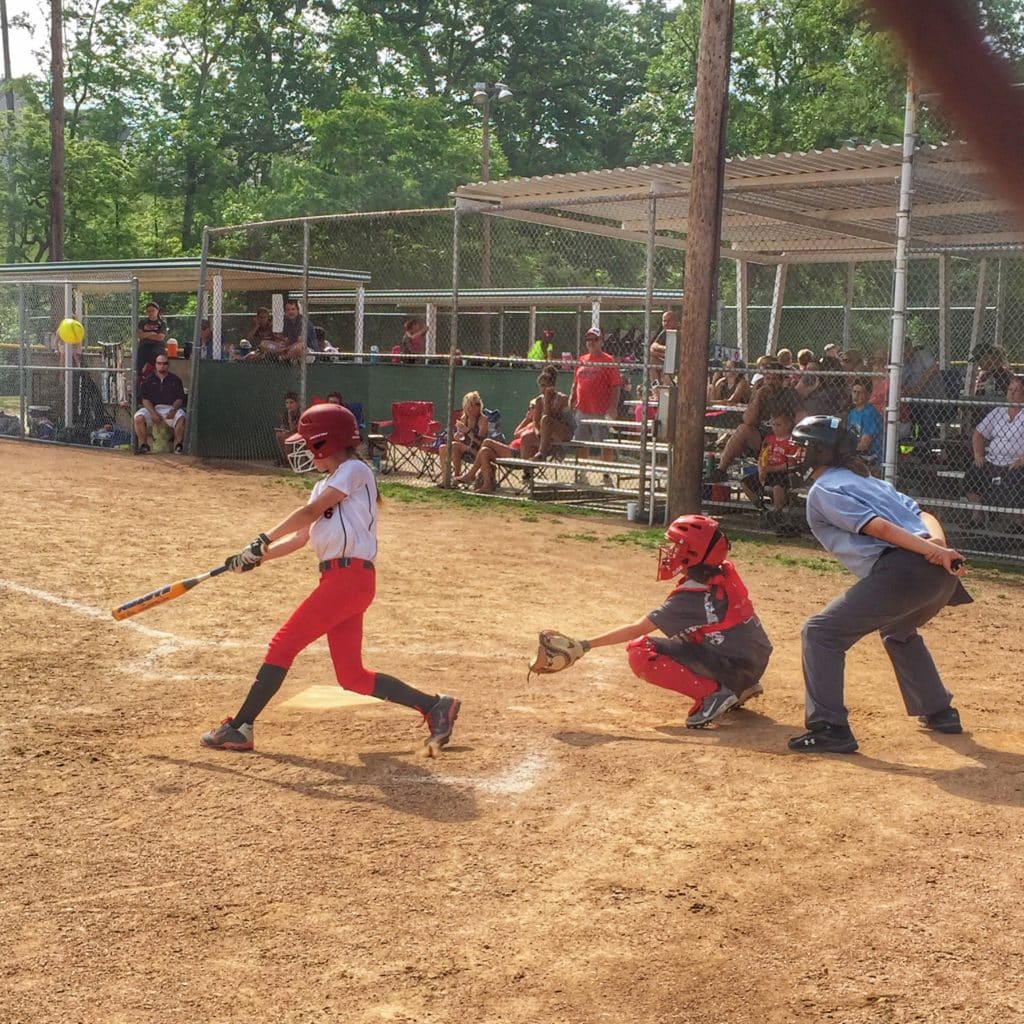 A not so great reason of having your parent coach is being yelled at or critiqued the most out of everyone on the team. No one likes being yelled at, but when my dad does that I know it makes me a better player. However, not all parent coaches do that. Some parent coaches will favor their child over the other players on the team.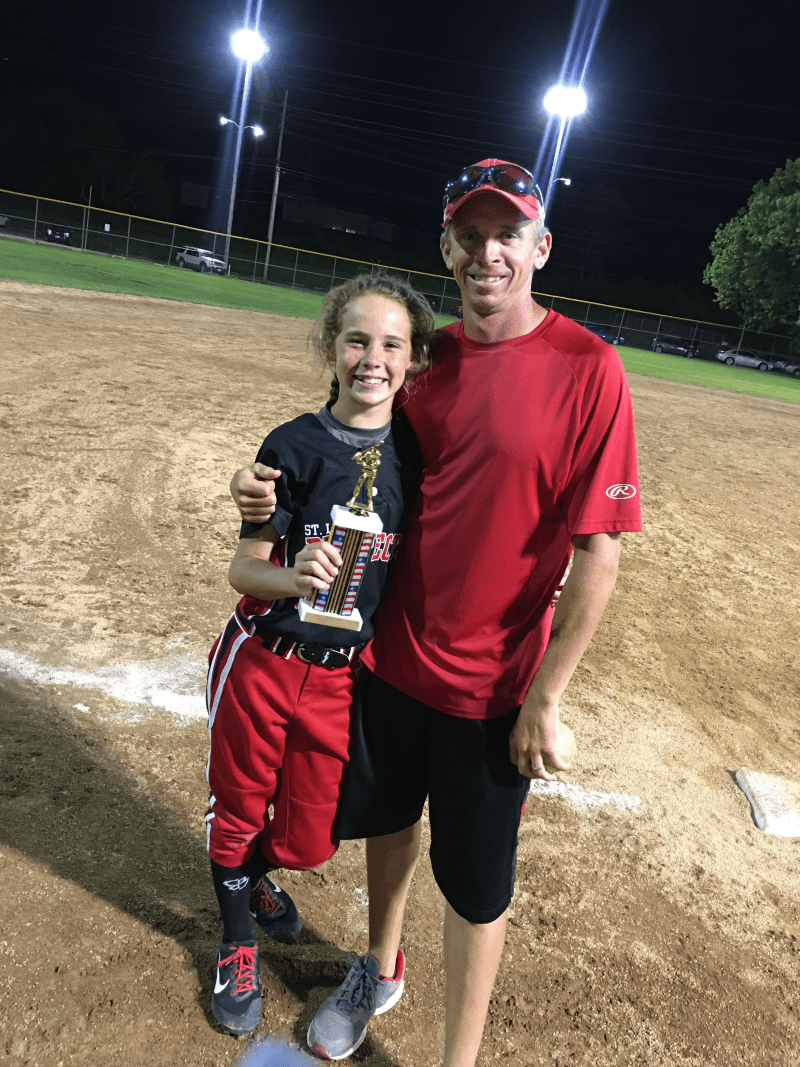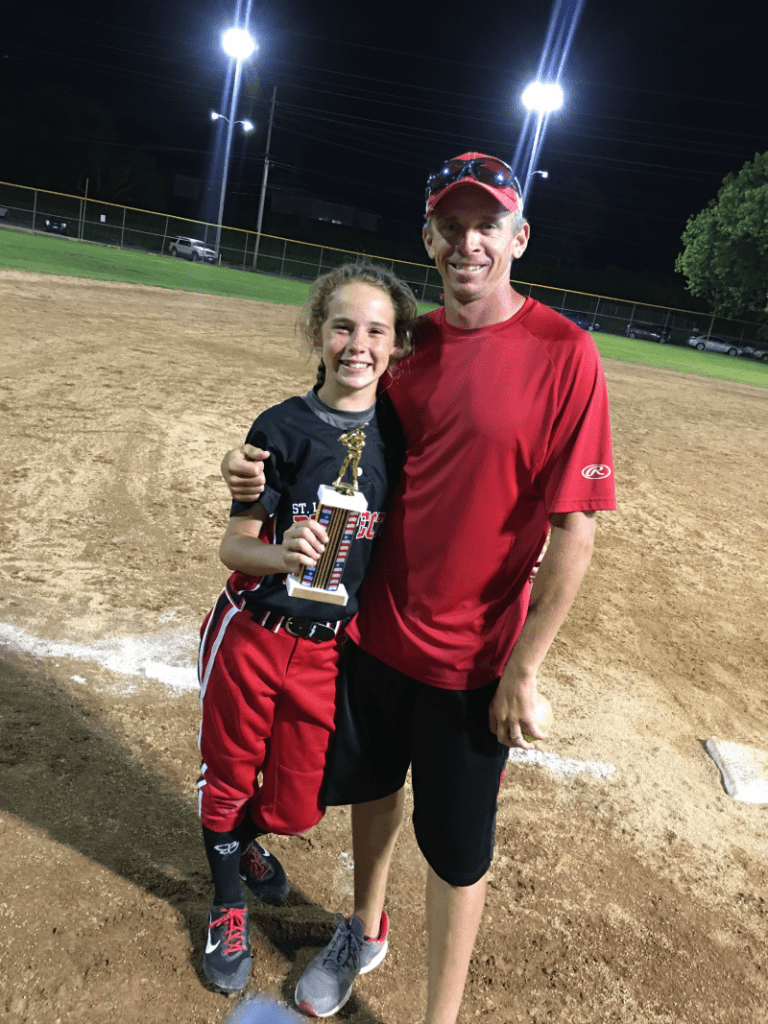 Another reason why I like my dad coaching me happened last Wednesday. During an inning, I was playing second base and a ground ball came to me. I had my glove down on the ground and my right hand ready to put over the ball when the ball went into my glove. At the last minute, the ball took a "bad hop" (a softball term describing when the ball bounces up, to the right, or to the left) and hit the top of my right index finger. I felt the pain shock through my hand. When I got into the dugout I told my dad. We thought it was just a bad bone bruise, so for the next week, I played seven softball games, went to softball camp for two hours a day Monday through Thursday, and went to a ninety minute basketball practice. Since my finger was still bothering me, my dad took me to the doctor to get it checked out. It turns out, I had been playing with a broken finger. I think playing with a broken finger made me tougher.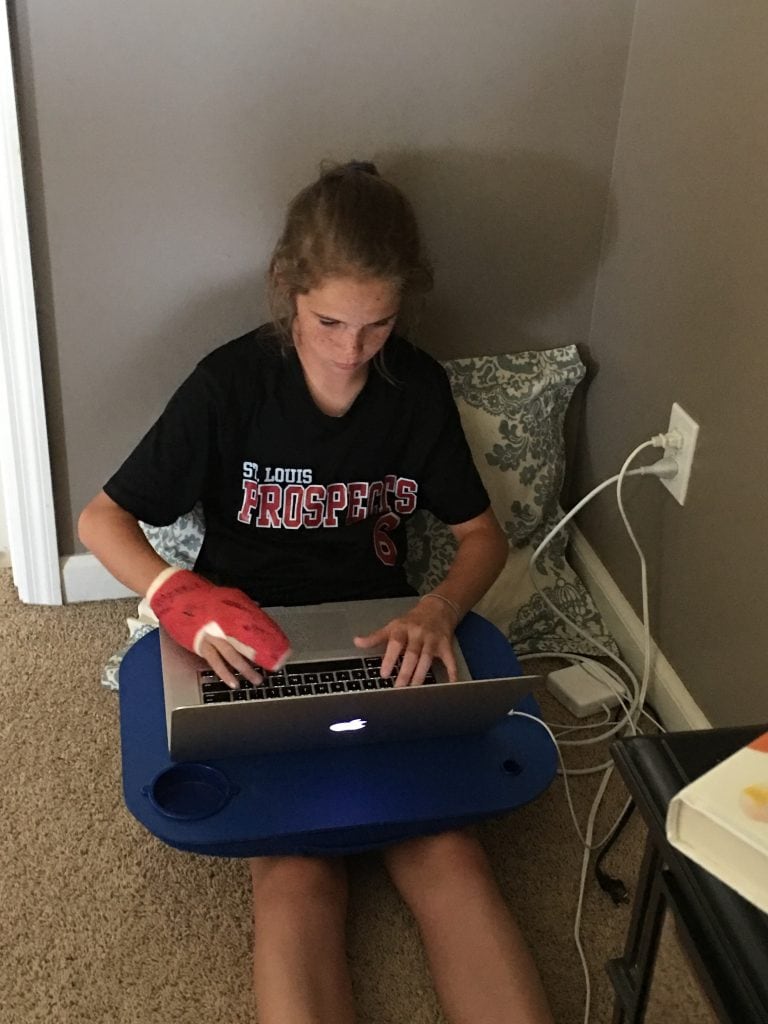 My dad is a goofy person. He makes me laugh sometimes, but some kids might be embarrassed if their parents are silly. This isn't a huge challenge for me, but I just want to put it out there. He'll do silly dances and weird voices and faces. The other day at our tournament in Kansas City he started clapping really loudly and the team in the dugout behind us started clapping too. That team was called the Venom. My dad started yelling, "Come on Venom, come on Venom". It was so funny, even my team laughed. My team ended up mercy ruling that team 10-0, so I guess his cheer worked. He said he was going to do that before every game since we won. In my head I said oh-no.
In conclusion, there are many more benefits to having a parent coach you. I love having my dad coach me in softball, and I know my brother Cooper loves it too, because my dad coaches his baseball team as well.
My mom and dad are great coaches in life. They are the best coaches Cooper and I have and will have.