How many days until Summer??? I know, I know, many of you aren't counting….but you know I AM. It certainly doesn't feel as though Old Man Winter has any plans to release his grasp on anything except California and Florida.
So, let's consider focusing on what we can enjoy in this cool weather season.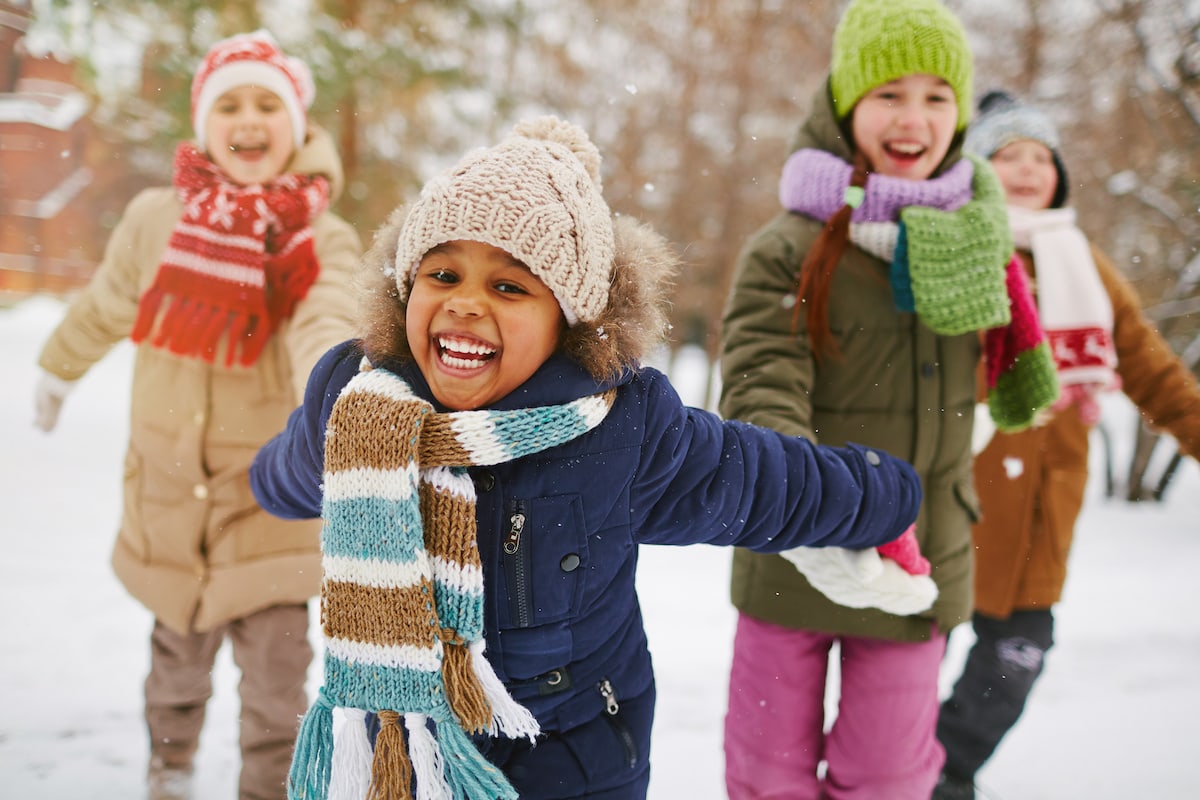 Comfort foods, cozy sweaters, wrapping up football, big family meals and the holidays are usually the headliners for winter – but the fun certainly doesn't have to end there. The winter is the perfect time to get together with friends and family and create memories that will last a lifetime.
Making time to get outside and enjoy time with loved ones is the key to a perfect winter season. And I'm determined to look on the bright side. (the days ARE getting a little bit longer, now aren't they?) Use these ideas or make some new ones of your own to plan the perfect cold weather traditions for you and your loved ones this winter.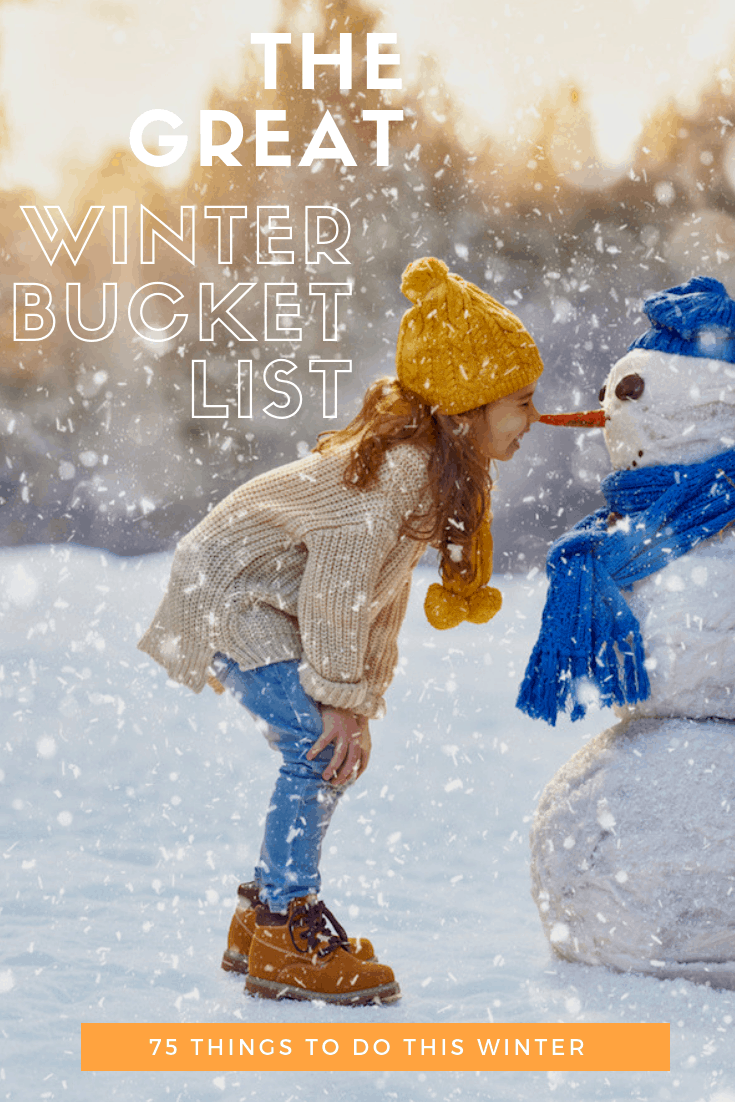 The Great Big Winter Bucket List: 75 Things To Do This Winter
Collect pine cones with your family

Countdown to baseball Spring Training

Bake fresh pumpkin bread

Start to plan your Spring Wardrobe

Bake a homemade pie from scratch

Rake up and jump in a pile of leaves

Stroll through a farmer's market on a 'warmer' day

Make a list of all the things you're thankful for

Start a gratitude jar for this new year

Watch your favorite 80's movie with your family

Celebrate the Chinese New Year – Year of the Pig

Have a yes day and do anything your kids want to do

Make DIY snow globes with Mason jars

Have a lip snyc contest in your family room

Host a canned foods drive

Have a grilled cheese and tomato soup lunch

Light winter themed candles around your house

Support small businesses with your shopping

Go skiing or snowboarding with friends

Build a snowman in the front yard

Gather around a fire and roast marshmallows

Decorate your house inside and out – to celebrate winter and then impending spring

Buy new cold weather outerwear like scarves, hats, gloves and coats

Donate your old winter outerwear to a homeless shelter

Read a book from start to finish

Make a snow angel in fresh powder

Catch a snowflake on your tongue

Make fancy hot cocoa with amazing toppings

Have a snowball fight with your friends

Lay around the house in your PJs all day

Make a 'Spring is Coming' wreath for your front door

Bake homemade cinnamon rolls

Spend all day cuddling with your family

Make a fort completely out of ice and snow

Go sledding down a giant hill

Go ice skating with friends

Ride a snowmobile

Celebrate your home city and find something historical you've never visited

Visit a local bookstore and pick a book to read together

Spend the day baking to surprise your neighbors

Donate old toys to a worthy nonprofit

Visit your local museum

Staycation at a local hotel with an indoor pool overnight and swim

Do the Whole 30

Write an elaborate toast to pair with champagne for a random day of the week

Wear something that sparkles

Buy a new planner

Volunteer with your favorite charity

Relax in a hot tub

Create an indoor workout routine

Learn to knit and make scarves for your family.

Make homemade Valentine's cards

Make pink glittery slime for Valentine's Day

Host an outrageous President's day party

Host a trivia night with a theme

Send a card via snail mail to someone you love

Make a huge pot of chili and homemade cornbread

Enjoy a long hot bubble bath with fancy bath products

Complete an entire jigsaw puzzle

Shovel a neighbor's driveway randomly

Take your family to an escape room for the day

Build a blanket fort in your living room (or…why not make the entire day a YES DAY for your kids?)

Do a winter themed photoshoot

Take a horse drawn carriage ride

Have an icicle sword fight

Make an elaborate winter brunch

Snuggle up by a fireplace

Play a board game like Monopoly or Scrabble

Plan a sunshine getaway to a warm weather destination

Drink green beer on St Patrick's Day

Eat corned beef and cabbage on St Patrick's Day

Bundle up for winter stargazing in the backyard

Get a manicure and pedicure with friends

Do a random act of kindness for a stranger

Spend a whole weekend social media free
The moments that create the most beautiful memories (especially ones that include snuggling with my small people) are my favorite. What would you add to the list? I am confident you have some suggestions I haven't included.