Ok…so you may not be the biggest football fan on the planet, but you, like me, enjoy a good party and DEFINITELY love the food we share when we are gathering for any Game Day event.
There are football fans. There are Super Bowl commercial fans. And there are those who host or show up just for the food.
Whatever category you fall in to, I wanted to make sure you had some amazing appetizer options to entertain your guests, or to bring with you for the celebration.
These are 20 of my favorites from around the amazing, innovative internet…which will you decide to bring with you? (Hint: The crab cake sliders, the pineapple tequila meatballs and the beef bbq potato skinswould be a GREAT place to start.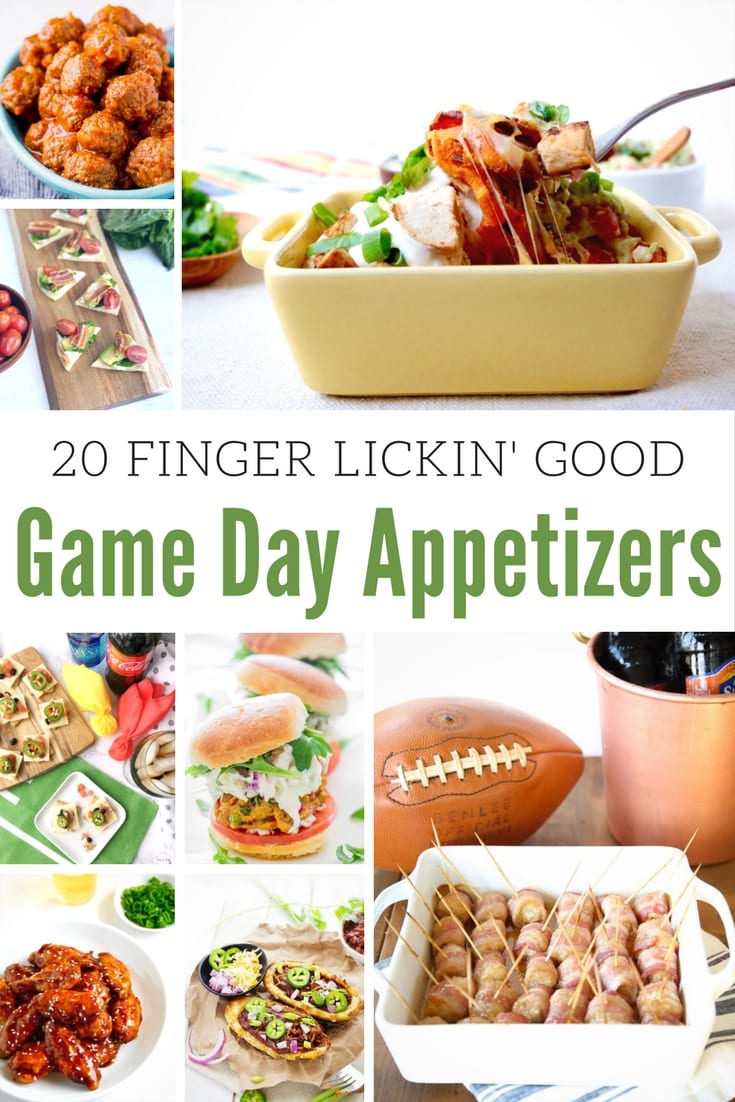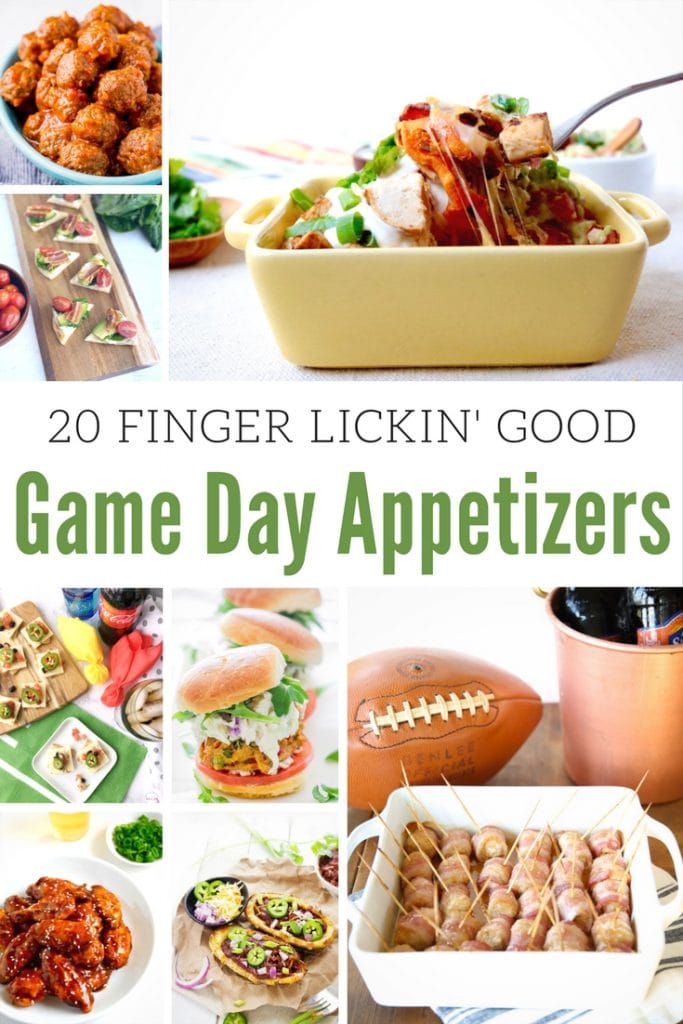 Finger Lickin' Good Game Day Appetizers
If you are an avocado lover like I am, I also have another recipe you probably want to add to your list – Avocado Egg Rolls. If you are looking for a dish that wows on the plate and on the palate – these Caprese Cheese Tacos are sure to do the trick. Or you simply want a traditional favorite that just CANNOT go wrong – these French Dip Sliders are a true favorite. (and they are easy!!) And yes, I can confirm these ARE ALL as good as they look.
And if you are looking for a little decor inspiration – we have you covered there too.
Whatever you choose to make, enjoy every second of the celebration.