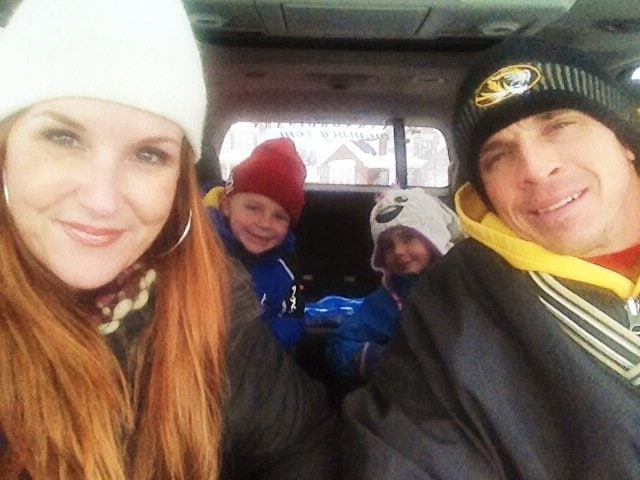 Holy Sh*t!
Car is sliding off the road.  Snow is falling so quickly that I cannot see more than 50 feet in front of me.  Back end starts to zig on me.  Front end decides to zag.  So, I do what any driver does in this situation, I yell out…
"Holy Sh*t!"
And, what follows… a speech from my two back seat English majors, ages 6 and 8.
"Dad, you said a bad word," States Officer Clean Mouth from the Department of (Linguist) Corrections.
"Dad, you really could have found a better word than that word.  That's the "other" S-word," explains his partner, 2 years his Senior (29 years my Junior).
"Yah, Dad, at least you didn't say "Shut Up!" chimes in the "now" fortune teller.
(Hmmmmm… I'm not a fan of the "other" S-word either, but this might be the time… I'm just thinking out loud here)
As I continue to listen to this wonderful introduction of English 101 from my two little professors, the car is still scooting sideways scraping the street's shoulder.  Those are all "S" words.  No problem with those I guess.  Sheesh (I'll use that one next time when my blood pressure isn't soaring skyward… I'll stop with the alliteration now.  I Solemnly Swear.)
"Dad, here's the thing, Mom says there's always a better word to use than a bad word."
"Yah, Dad, Mom doesn't say "sucks"… She says "unfortunate" … She doesn't say "crap" … She says "unnecessary" … She doesn't say "shut-up"… She says "listen up."  So, see, Dad, there's a better word than that "S" word.
As the Preachers continue their sermon, the car (and my mind) is going in a completely different direction.
Holy Sh*t!!!
Dad!!!
Car corrects it-self.  We come to a stop on the shoulder of the road.  My heart beat slows.  They both look to the right and see a steep decline.  They both look forward and see me look to the sky.  And, they both screech in unison…
"Holy Sh*t!!! It worked.  Nice driving Dad."
~~~~~~~~~~~~~~~~~~~~~~~~~~~~~~~~~~~~~~~~~~~~~~~~~~~~~~~~~~~~~~~~~~~~~~~~~~~~~~~~~~~~~~~~~~~~~~~~~~~~~~~~~~~~~~~~~~~~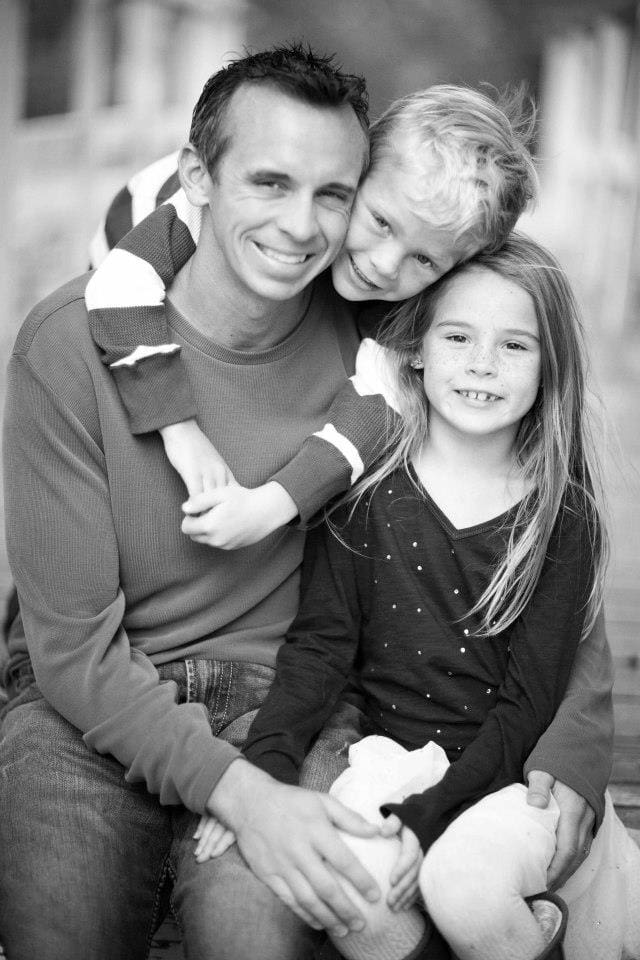 Jeff Smith is a Dad first, Coach second.  A former Sportscaster and Play-by-Play Announcer, he lives to give his kids the true spirit of sports and a strong foundation as truly good people.  No matter what his career path, his priority has always been clear: his family.  This site has been lucky enough to have him writing his regular Daddy Diary since its inception.
To connect with Jeff, find him on Twitter.
For more of his incredible writing… read on:
Courage, Size 6: Lessons from the Sidelines
The True Rules of Soccer and Life
The Road to U.S. Citizenship: An American Perspective
A Coaching Philosophy to Live By