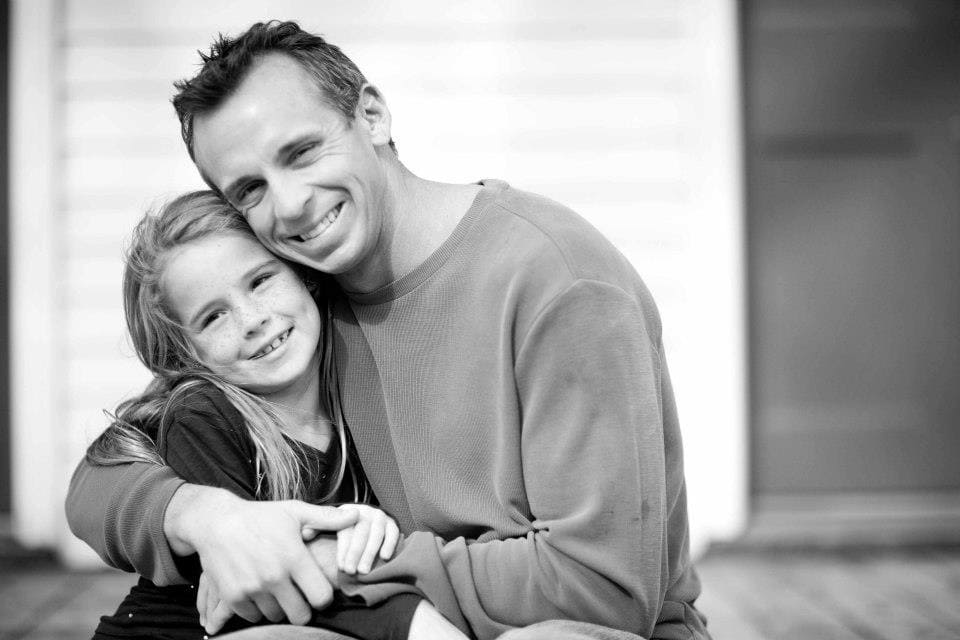 I'm scared.  And Frustrated.  Today is a Bad Day.
My Little Girl is on her way to the emergency room.
A Winter Storm has ripped thru my home town.  The Governor of Missouri has declared a State of Emergency.
My wife, a Southern California native, is driving on the snow/ice packed streets of suburban St Louis.
And, I'm in a Hotel room 700 miles away from my girls who need me.
This is how I define helpless.
I'm relegated to typing my thoughts on this piece of paper in between "Our Fathers and Hail Mary's" as my 8-year old daughter suffers from severe stomach pain and a fever north of 100 degrees for 60plus hours at this point.  My wife has called our Pediatrician who instructed her to take Delaney to the ER.  The fear is appendicitis.
I've checked Mapquest.  I'm a 12 hour drive away…and, that's with "light traffic" and "nice weather."  I've called the airlines.  There are no flights into St Louis until tomorrow.  My scheduled flight doesn't depart for another 12 hours.  That flight is to go through Cleveland which is supposed to receive the same winter storm right about the time I'm supposed to arrive for my layover.  I'm scrambling… I need to get home to my baby girl.
I'm her Daddy.  I'm supposed to be there…
I wrote the preceding story as it was happening  days ago.  Many tests were run on my little "Mini" as I call her.  Physician's diagnosis was an intestinal virus that ran its course over the next 72 hours.  She was able to rise again on the 3rd day.  She was stuck, prodded, poked, x-rayed, and "messed around with" (her words) for over 3 hours.  And, I ended up being there the entire time… thanks to Face Time on my iPhone.  We watched cartoons together.  I told her jokes.  She didn't laugh.  I know what you're thinking, wow, she must have been sick.
Quick funny story:  Danielle placed me (her iPhone) on the top of Delaney's Hospital Bed in the Emergency Room.  Mini needed an IV because she was severely dehydrated.  She just couldn't keep anything in her little tummy for those few days.  A nurse entered the room to stick her vein.  She stuck and stuck with no success.  And, she stuck her right arm (her throwing arm).  I'm still mad at myself for allowing that.  That's a future Olympian's softball throwing arm… You just don't stick that.  Anyway, Nurse #2 entered the room to try the left arm.  Thank you very much.  Danielle had forgotten to mention that I was present in the room, hovering above Delaney's pounding head.  Nurse #2 was successful on her first stick in the left arm.  I said "thank God" and she looked to the heavens trying to figure out where that voice came from…Well, it came from the father of course, the father of the patient.
This story makes me thankful for many things.
I'm thankful to my daughter's care givers of course.  I'm thankful that she ended up being okay.  I'm thankful that her right arm has no lingering negative effects from being stuck with a needle multiple times.  I'm thankful that she still has a rocket of an arm on the right side of her torso.  I'm thankful that Danielle made it safely to and from the hospital that evening then into the morning.  And, I'm really, really thankful that I was there with my little girl the entire time thanks to the technology of our world.
It's just so cool to be alive in 2013.
I'm heading home tomorrow.  Now, if I could just get an App to make it 80 and sunny every day.  My wife tells me there is an App for that… It's called SoCal.  I'll have to run a search… only after I get some real life Face Time with my kiddos when they get home from school.  Today is a good day.
Sincerely,
A Thankful Daddy