Last night I cried. I knelt in front of my small girl, tears in my eyes and I struggled to curb that silly water as it dripped from my lashes.
"Mommy, who decided this room with the window seat at the front of the house would be mine?"
"Punky, your Daddy and I did. We could picture you sitting in that seat, reading. We imagined you pulling the curtains back, peeking out, waiting for friends to come to a birthday party, or when you are MUCH older, maybe watching for a date to pick you up."
"Or for you to come home?"
"Oh, Baby….yes."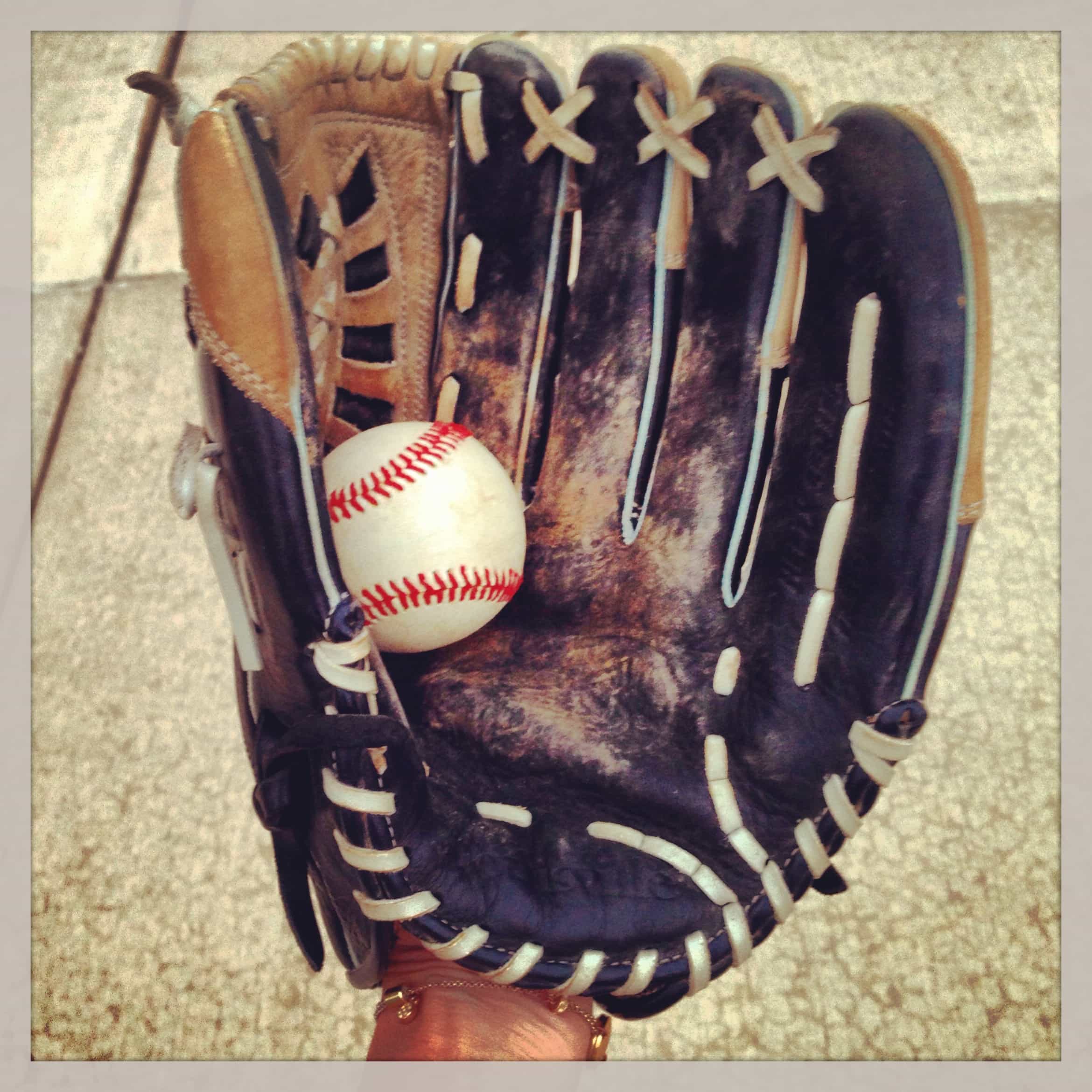 "Mommy, I watched Daddy teaching you how to catch. I started to cry."
It was at this point that I dropped down in front of her….. I needed to look her in the eyes. She and her brother had been sent to their rooms for arguing. We knew they were watching us as we tossed the baseball back and forth. It also needs to be noted this is probably the second time I have ever put a glove on my hand. I am not an athlete. I have always been afraid of the ball. And both of my small people know it. Each time I caught the ball, I looked with surprise at my hand, as though someone else's had replaced mine….making the catch.
"Punky…. why were you crying?
"I don't know, Mommy… I'm just so proud of you…. you were doing such a good job."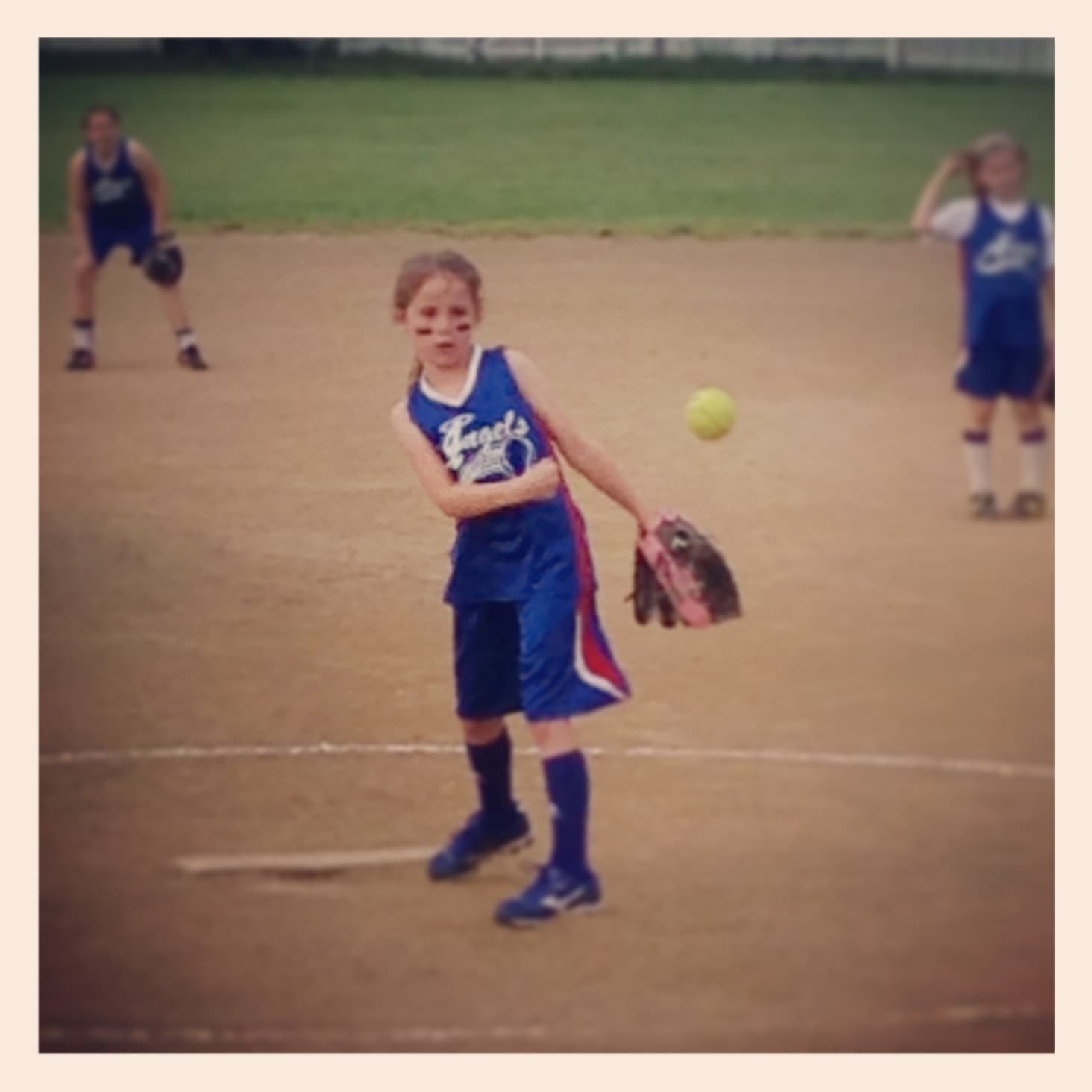 Such a good job….. at PLAY. And I cried. This is how much she wants me to participate in what SHE loves…. her next statement was her trade, "Mommy, this Summer, will you REALLY teach me how to swim?" My girl knows this is the only sport at which I have ever excelled. Her olive branch. I am trying to learn the sport she loves – softball. She will learn mine.
My small people, and I suspect yours, crave this type of interaction with us- their parents and caregivers.
Simple Play.
Since they were itty-bitty, I have made time to imagine, to jump, to run and be creative with them. The truth is, I've already confessed, I'm not an athlete…. yet, I have always found ways to interact on their level. My husband typically tackles the serious sports – the baseball, softball, basketball and soccer – and I take everything else – hopscotch, hide and seek, balloon tosses, slip n' slide and Red Rover. This is what I find beautiful. You don't have to have a special athletic talent to engage in play with your children…. you just have to be willing and you must use your imagination.
It is my love of play and belief that it is so important for adults to join kids in physical activity that has lead me to partner with Hershey's and their Family Play Day being held right here in St. Louis this coming Wednesday, May 29th at the Lafayette High School, 17050 Clayton Road, Wildwood, Missouri from 5:00-8:00p.m.
The Hershey's Family Play Day is a FREE community event open to the public that gives kids of all ages an opportunity to play and engage in fun activities while supporting parents and caregivers as they get involved in that same play. In my house, my small people are far more likely to 'do as I do' rather than 'do as I say' – so jumping in to play shows them how important it is to live a well balanced life that includes physical activity. At the Play Day, kids and parents will be able to play simple games like hop scotch, bean bag toss and sack races. These simple moments, whether with us, or at home, create the sweet family memories kids carry with them for a lifetime and will learn to recreate for their own families.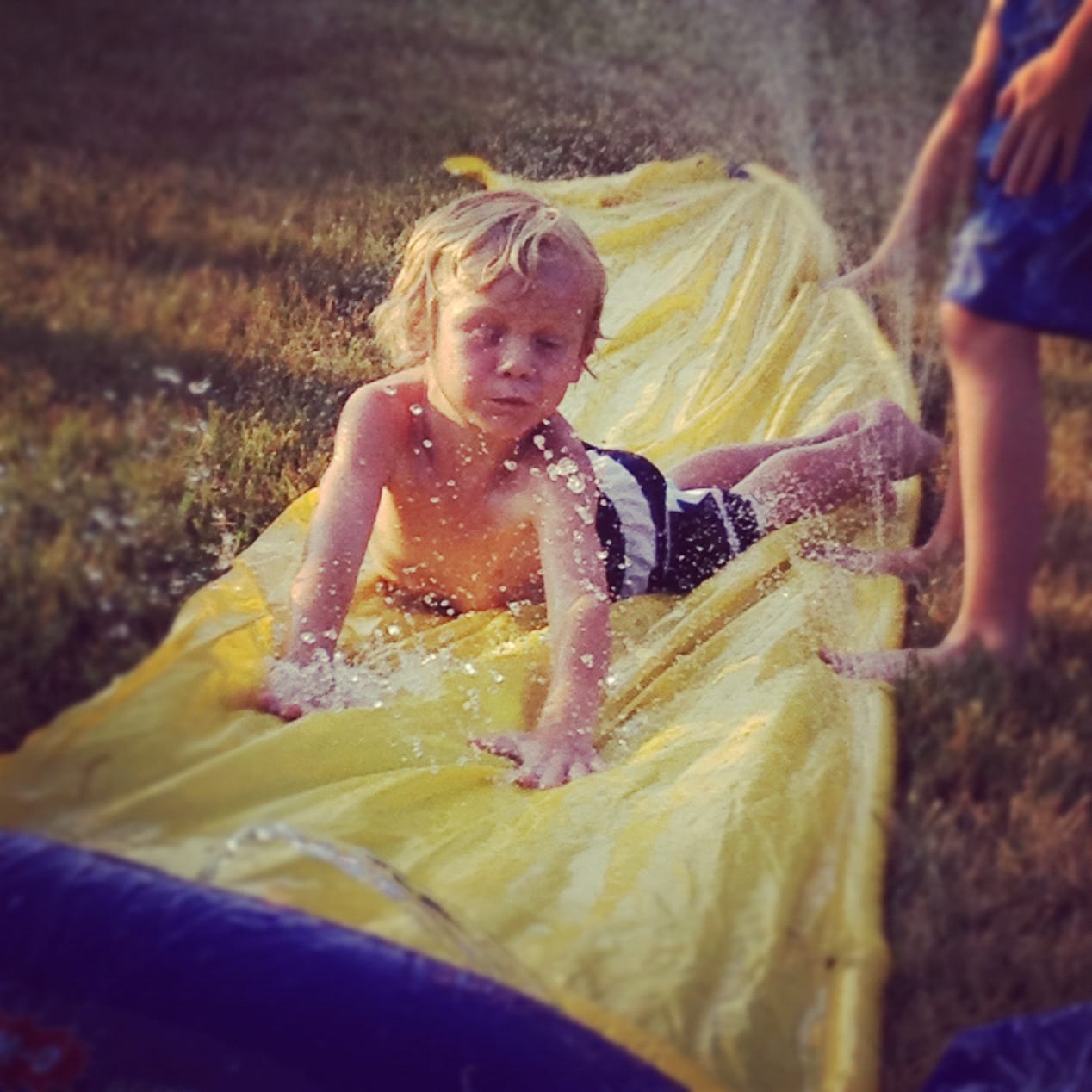 For more information on how to create your own activities and play at home, visit TheModerationNation.
And do join us on Wednesday, May 29th at Lafayette High School on Clayton Road in Wildwood, Missouri from 5:00-8:00pm. The entire event is planned and lead by local teens – these are local youth leaders who have a goal of inspiring our kids. There will even be low-fat chocolate milk available for everyone to enjoy as a nutritious post-play snack!
I can't wait to see you.
Disclosure: I am proud to have a working relationship with Hershey's as active play between parents and children is especially important to me. I am the official spokesperson for the Hershey's Family Play Day in St. Louis this week. As always, all thoughts and opinions shared on this site are mine and mine alone.