As the sun set, she slipped her little hand in to mine, "Mommy, I had so much fun playing with you.  Thank you for bringing me."
I looked down at her.  Freckled face.  Brown eyes squinting up at me.  I squeezed her hand a little tighter.
"Thank YOU, Punky."
On Wednesday night, she came with me to Hershey's Family Play Day in St. Louis….a free, community event that offered a whole slew of outdoor activities and games for kids and families.  We went not only because I love these types of opportunities to play with my kids, but also because I was the official spokesperson for the event.
In a period of three hours, we joined a relay race, we exhausted our arms playing catch (you know I'm getting to be pretty good at that now, right?), we witnessed some older kids doing a bean bag toss and a three legged race, and she opted to have her hand painted instead of her face.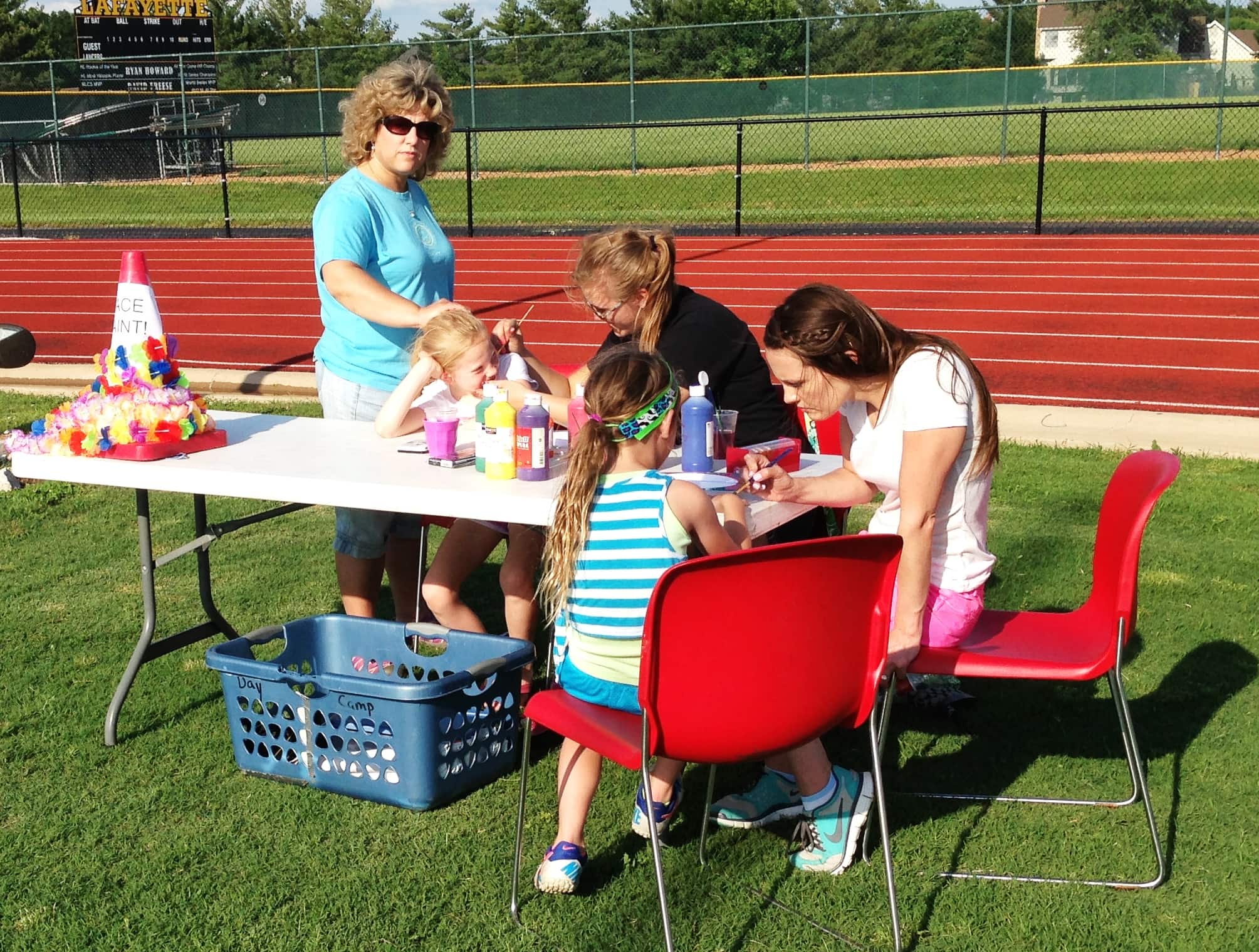 We colored.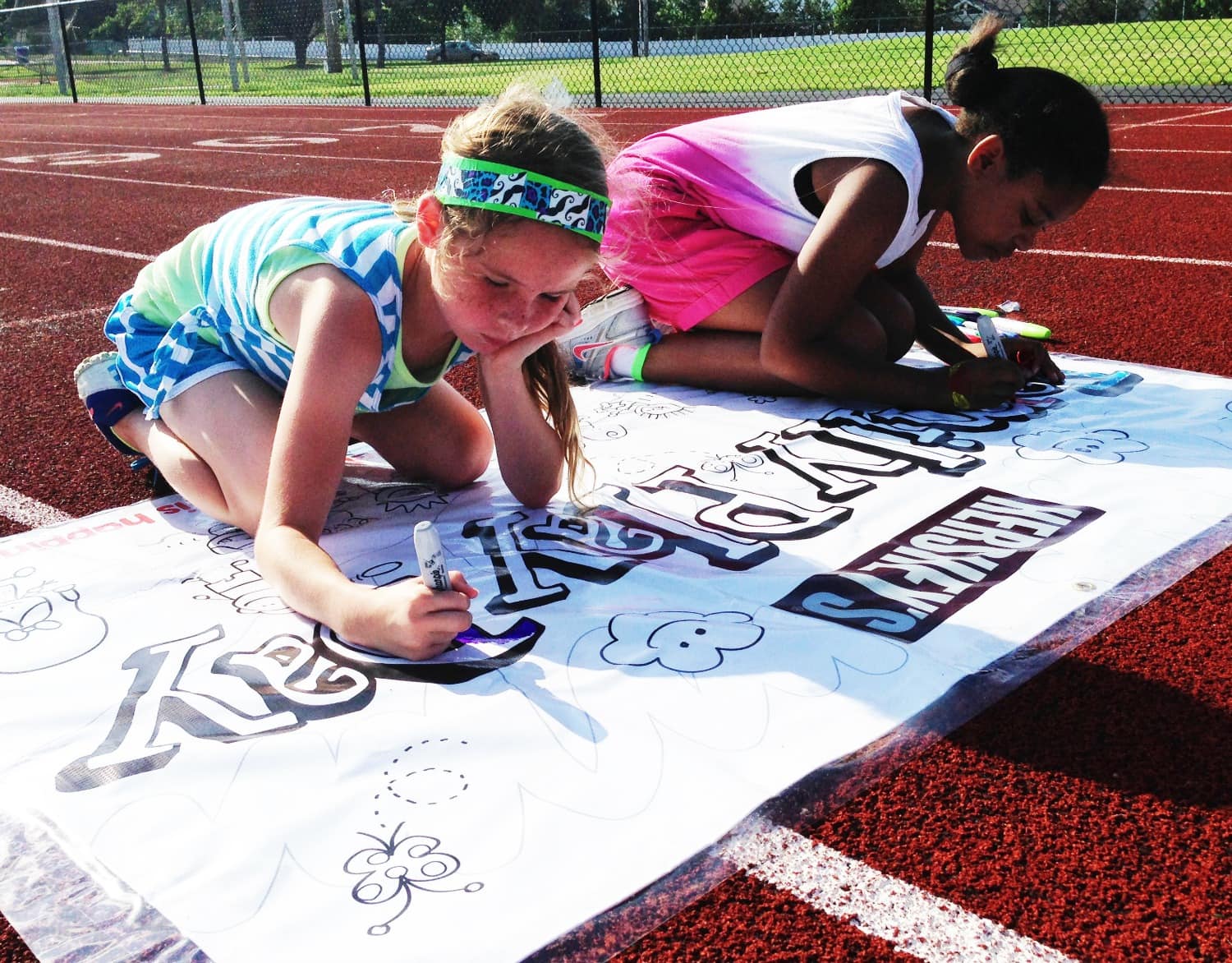 We hula-hooped.  And for the record – I can still win at SOMETHINGS.  She may be able to take me in a foot race, but I've got her beat at the hula hoop.  Small victories, my friends, small victories.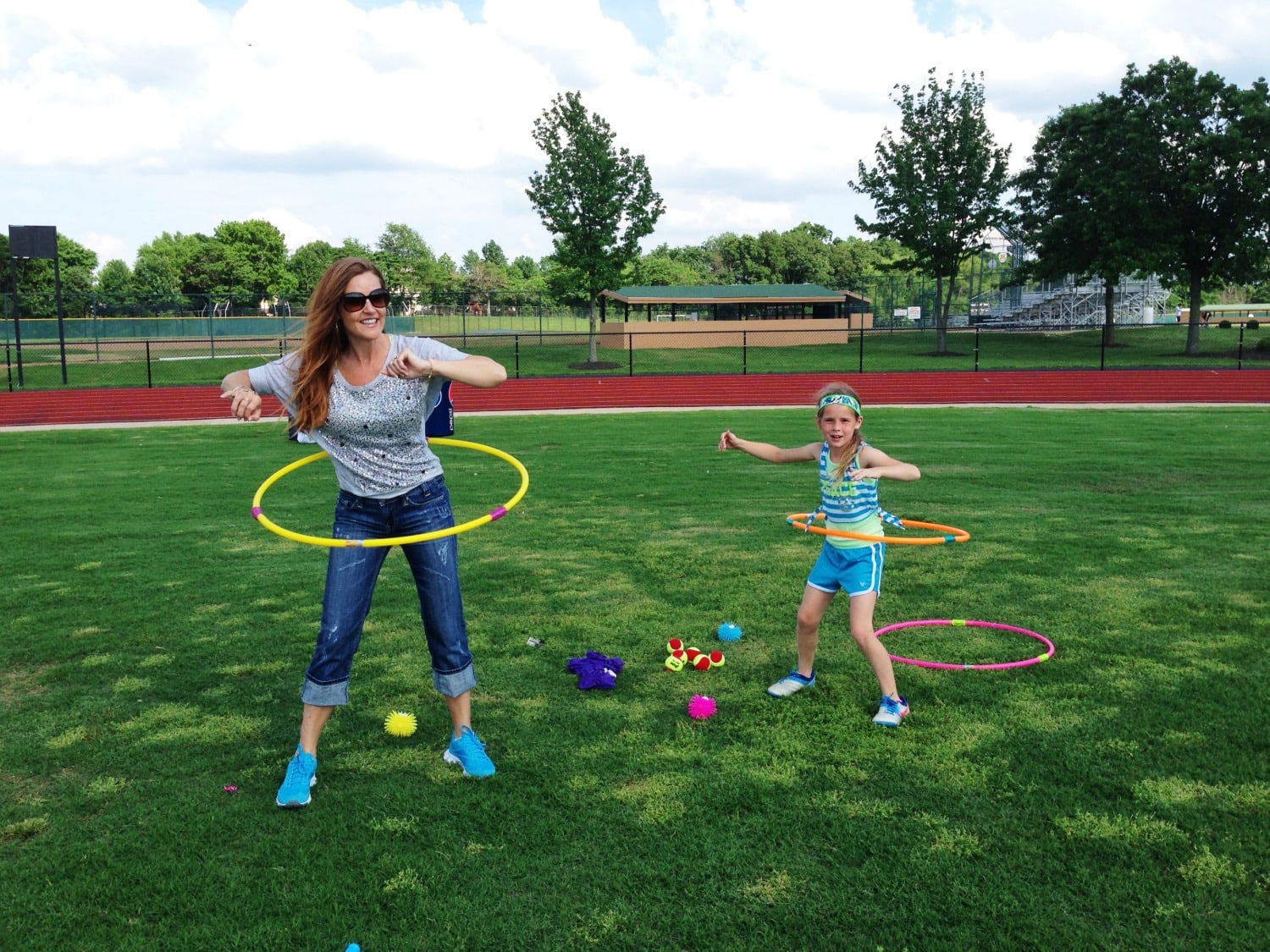 We PLAYED.
I talked to families and friends (like the lovely Lindsay) about the Power of Play – how important it is for parents and caregivers to take that time to engage with their kids – not simply send them outside….but show them what it means to imagine, to discover, to play.  I've said it before, but my small people are far more likely to 'do as I do' then 'do as I say'.  By getting outside and playing with them, I'm showing them that I value physical activity.  I'm setting them up to be active young adults, grownups and eventually, someday, parents.  In a way, I'm taking care of my future grandchildren too, right?
By giving my children the gift of play, we create sweet memories that they will carry with them and hopefully pass on when they, too, are parents.
When I tucked my small girl in to bed Wednesday night, she said, "I love that we had 'Mini and Mommy'* time.  It is one of my favorite things in the whole world.  I won't list everything else off for you, but 'Mini and Mommy'* time is definitely one of the best".
And with that, my friends, I win.
The prize is nothing but a small girl who went on to tell me that she loves to snuggle with me and she doesn't understand her friends that don't.  It is nothing but a small girl who will remember that she had a mommy who liked to play with her.
I think that is worth something, don't you?
*My small girl's nickname is Mini.  (My husband, parents and close friends have always called me 'D'…. When we named our girl Delaney, we said she could be 'Mini D' and over the years it has been shortened to 'Mini'.  She loves it, we keep it)
I've mentioned before that I'm not a super-athlete…I leave the serious stuff to my husband and keep the imaginative stuff for myself.  If you are looking for some activities to do at home with your small people, both inside and outside, you can head to TheModerationNation for tons of fun suggestions and ideas.
Disclosure: As I mentioned above and in a previous post, I was an official spokesperson for the Hershey's Family Play Day in St. Louis, but, as always, thoughts and opinions are mine and mine alone.