I can still remember being a kid and coming home from playing outdoors when the streetlights came on.
And on those rare occasions when I was allowed to play outside after dark – there was magic in tag, kickball and hide-n-seek.
As a little one, you don't need to be told how to play – you just do. You wake on a sunny summer morning and are just itching to move, to laugh, to play. You groan when mom or dad demands you make your way inside for lunch and shimmy in your seat, anxious to be dismissed from dinner – just to absorb a little more of the fairy dust that comes with running and jumping, catching and throwing, winning and losing.
Wouldn't it be nice to put a little of that back in our worlds?
And to pull our kids away from the screens while pushing them outside for honest-to-goodness play?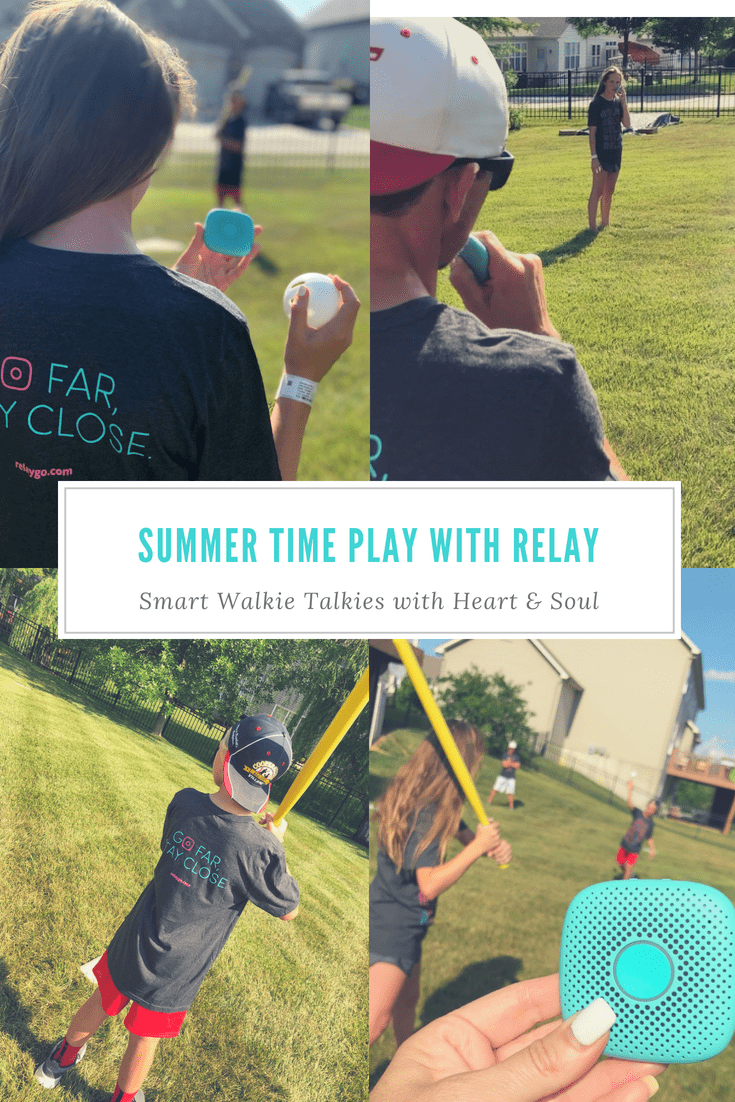 I have a suggestion for you.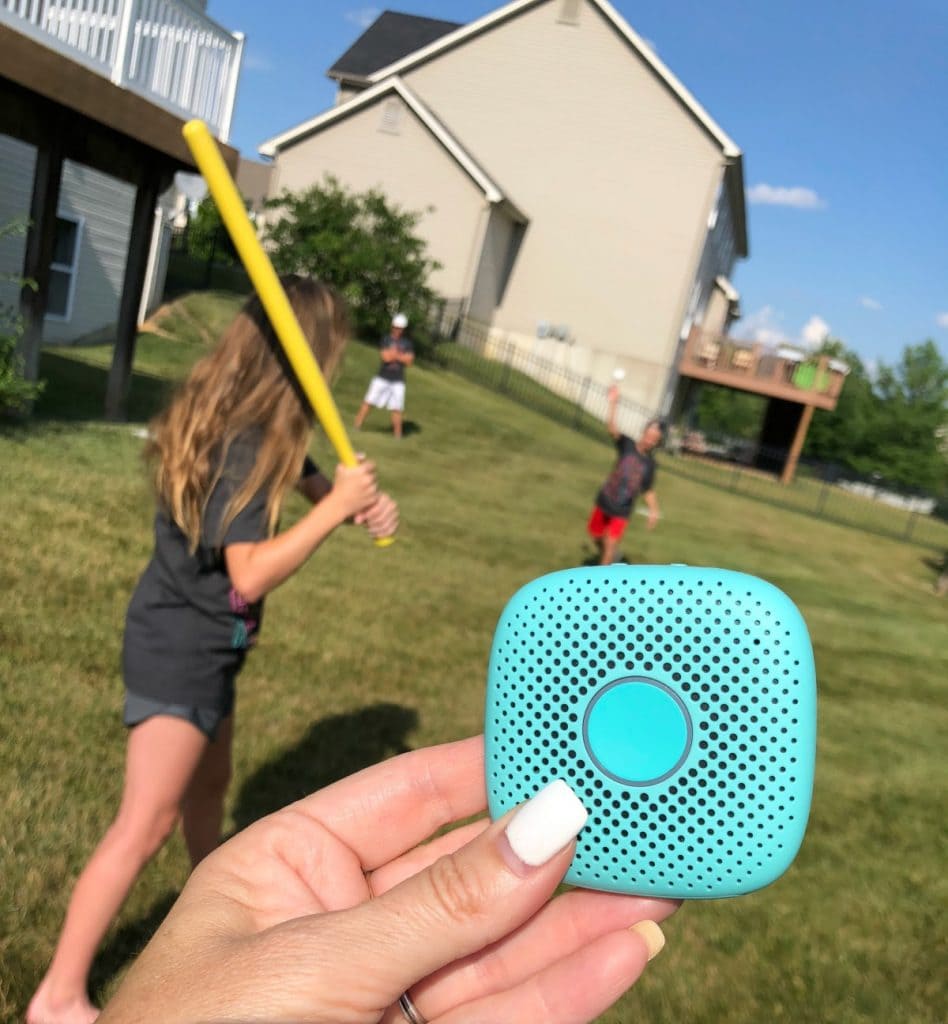 I've partnered with the good folks at
Relay by Republic
to share a little bit about how my family takes our play from the competitive softball and baseball diamonds to the outside. Relay is a smart walkie talkie that combines the power of happy with imagination and allows us fun and adventure – whether we are close to the house or the kiddos venture away. It is like a traditional walkie talkie – but with the heart and soul of the users and the ability to go far away, but stay connected.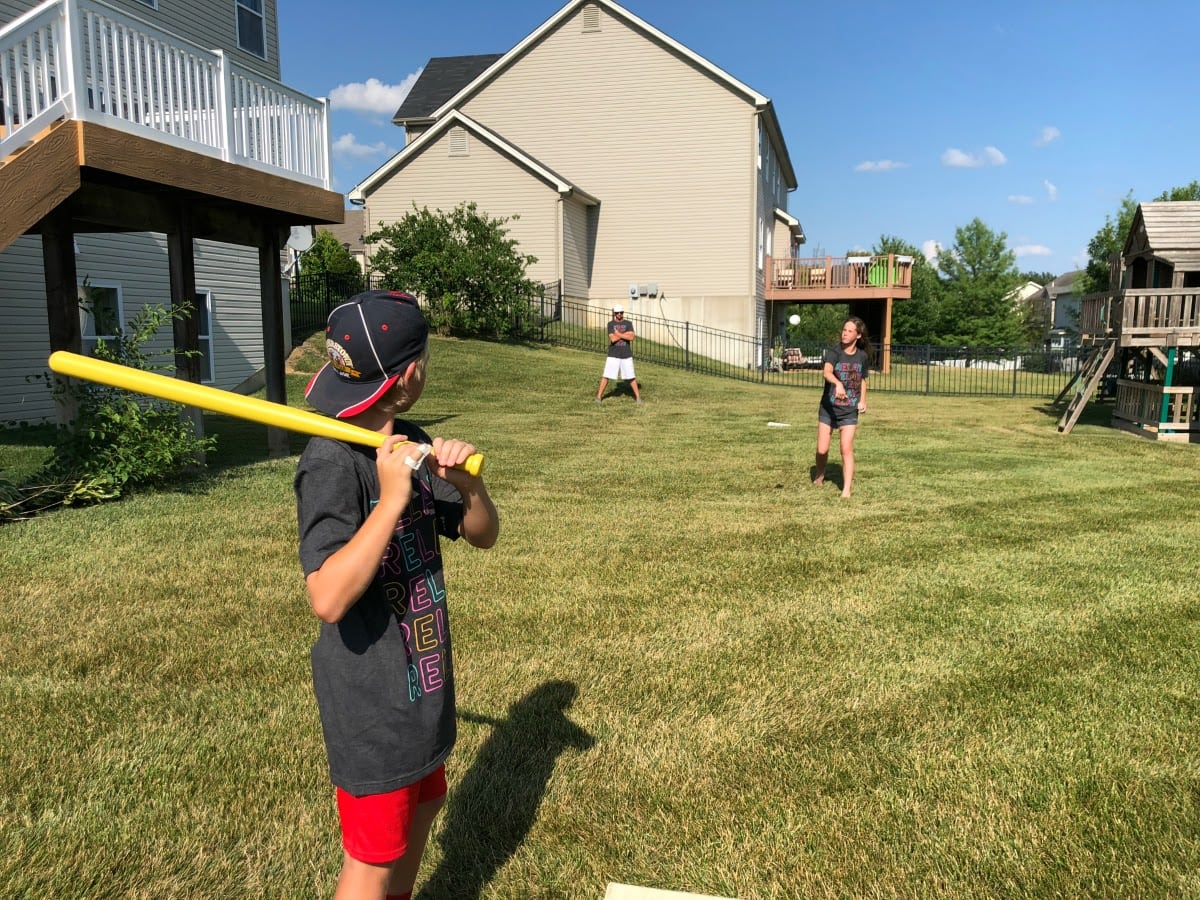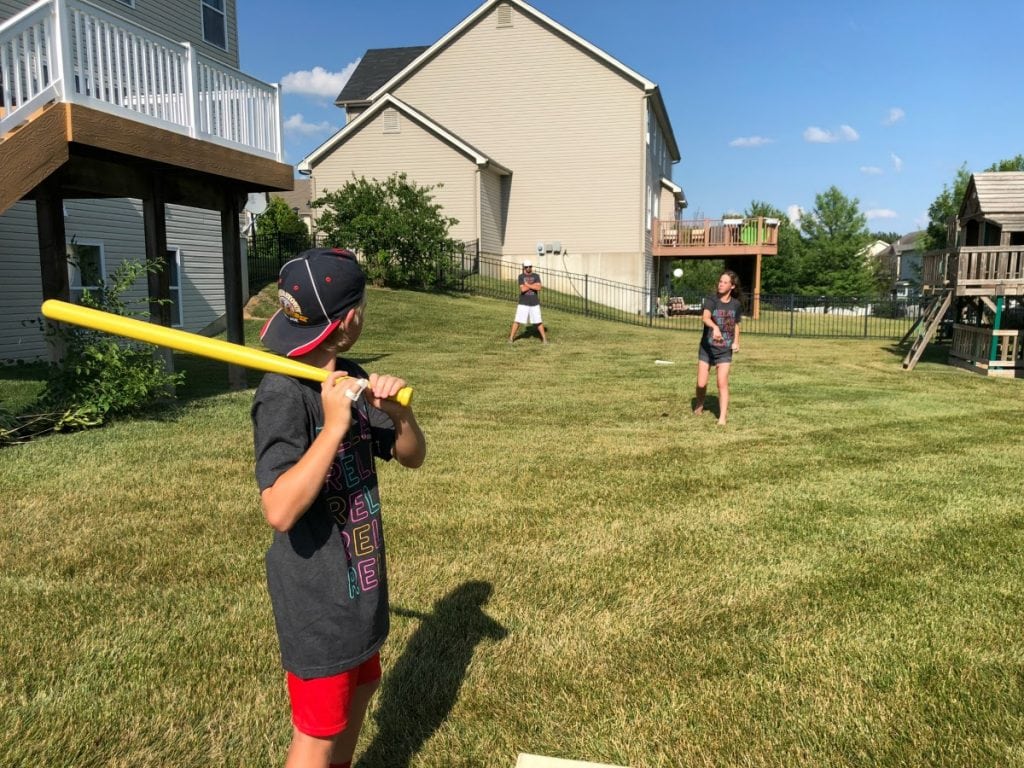 My husband used Relay to not only call pitches in our backyard game of wiffle ball, but his broadcast voice took over as he called the plays.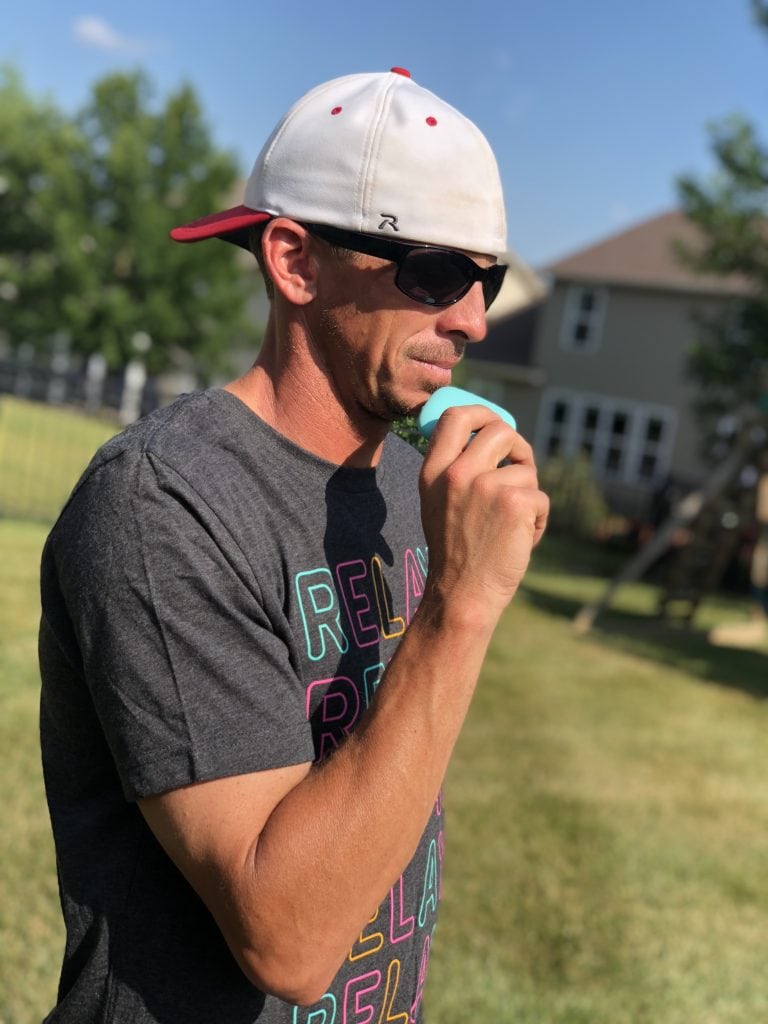 Take a look – Relay Wiffle Ball
So what do you think?
Relay
was created with kids like yours and mine in mind. They want to inspire kids to explore, to imagine and play, but to allow moms and dads to have the peace of mind – knowing their kids are safe.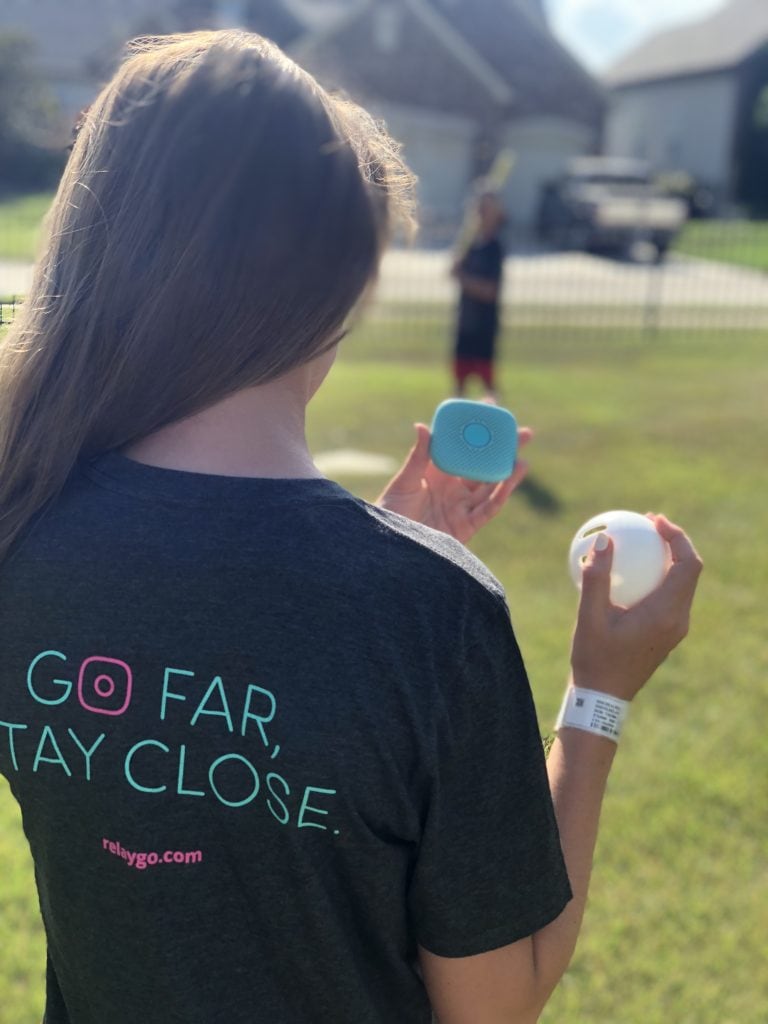 Relay is a smart walkie talkie – fashioned after the old-school versions so many of us used running from home to home in the 80's….but it is special in that it has the range of a cell phone with 4G LTE coverage – imagine just how far I could have gone as a child with this freedom? My mom would have known she could talk to me or request me home at any time. The added bonus for me? Relay allows me to stay connected to my teen and tween WITHOUT a smartphone. Why is that a bonus? Instead of sitting inside a friend's house playing games online and NOT interacting with people, they are playing as kids should.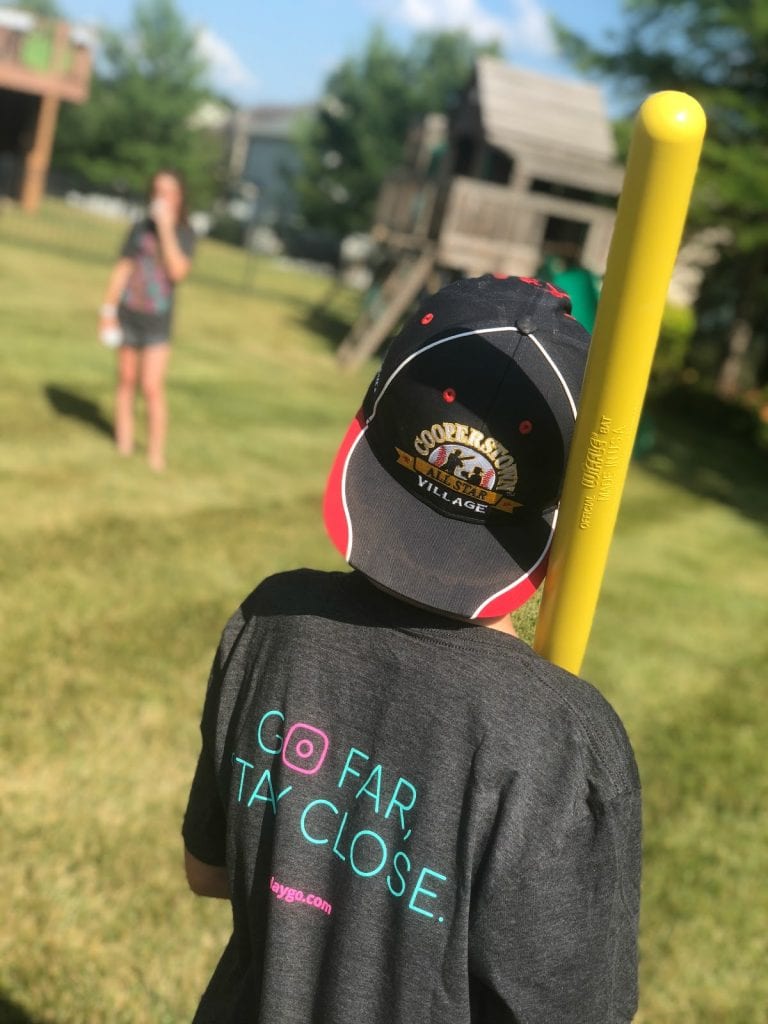 It is one-touch communication – a simple push of the center button allows the user to talk and the receiver to hear. The inner circle will light up as a message prepares to come through. Since there is no phone number attached, your child will only be able to communicate with the people you approve AND with a companion app downloaded to your phone – you can monitor the GPS tracking within the device to know where to find your kiddos at all times.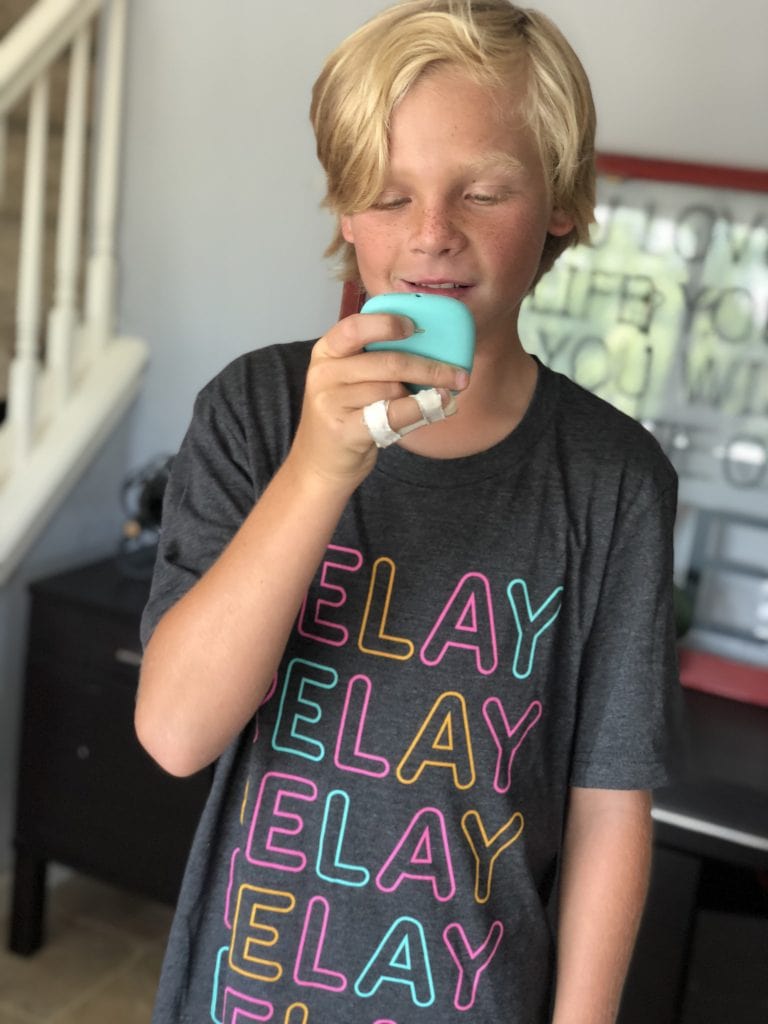 What do you think? Ready for some Relay fun? My kiddos haven't put them down since we received them.
You can find out more by heading here….I can't wait to hear about the creative ways your kids include Relay in their summertime play.
Disclosure: I am excited to have partnered with Relay by Republic to inspire a little more summertime play in your world. As always, all thoughts and opinions are mine and mine alone.